'The Lost Symbol's' Valorie Curry Reveals the Secrets To Her Flawless Fair Skin and Shiny Red Hair + What She Finds Truly Captivating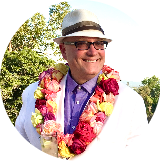 Robert Ell
Nov 04, 2021
---
In a Beautytap exclusive, Valorie Curry, star of Dan Brown's The Lost Symbol on Peacock, breaks the beauty code to reveal the secrets of protecting and perfecting her luminous complexion, embracing her natural skin tone and the best eyebrow pencils for red hair.
---
She's starred in such beloved fan favorites as The Tick, The Following, Twilight: Breaking Dawn, and gaming icon, Detroit: Become Human, and now Valorie Curry is riveting viewers as noetic scientist 'Katherine Solomon' in Dan Brown's The Lost Symbol, based on the 2009 bestseller. 
Valorie Curry stars in Dan Brown's The Lost Symbol currently streaming on Peacock | Photo by Nathan Johnson
In both real life and as her transcendent character in this mysterious new drama, Curry is redefining her own symbols of beauty. Here, the mesmerizing actress shares her Beauty Rap with Beautytap…
Beautytap:  In your latest series, Dan Brown's The Lost Symbol your character 'Katherine Solomon' is very smart and also very beautiful. Did you ever have a symbol of beauty you looked up to and did they help to influence your character? 
Valorie Curry: You know, I've thought about that. I don't specifically have anyone that I look to as a beauty icon, but I will say that for my character, 'Katherine,' I've found a lot of inspiration in Katherine Hepburn. Eddie Izzard, who plays my Dad, and I talked about the 'Solomon' family being very much like the Hepburns - they are very wealthy and very patrician. Viewers will see more and more over the course of this season how 'Katherine's' wardrobe and her looks reflect that. We have a lot of the high waist, wide leg trousers, and pieces like that. I'm quite short so I need a big shoe to pull it off.  I love Katherine Hepburn's beauty and her esthetic so much because I think it wasn't so much about adhering to a feminine beauty standard of that time. It really added to the strength with which Katherine Hepburn would always enter a scene or enter a space, and that was something I try to evoke with 'Katherine Solomon' in The Lost Symbol – her looks accentuate her power; they are very architectural.
B: How do your hairstyles, makeup and wardrobe help with your character development? 
VC: More so with this character than with a lot of others that I've played. I think partly because my character is so wealthy, and she has the resources and the means, so the hair, makeup and wardrobe have been really fun.  I decided early on that because she works in noetic sciences and is in a lab all day, how she expresses herself creatively is through clothing and makeup. We get to see that even more with the flashbacks when she's younger – she's a little bit more daring. She has a bit more time on her hands and that's when I get to wear those fantastic extensions that I love so much. But just for me as an actor or as a viewer when I'm watching something, I really like to see how characters change throughout a season and transform their looks. For a character who's going through so much, the wardrobe is a great way to express that. The more vulnerable she feels, the more her look becomes the armor, and you see a lot more structured clothing and more severe hair. There ends up being a real difference with what the viewer sees between the flashbacks and the present day. 
Valorie Curry plays noetic scientist 'Katherine Solomon' in Dan Brown's The Lost Symbol / Photo by: Ben Mark Holzberg/Peacock
B: When you say 'severe' hair, what do you mean exactly?
VC: There's a real shift that you see in the flashbacks, and that happens throughout the course of the season where 'Katherine' goes from having sort of a soft ingenue look - her hair is flowing and has a structured aesthetic. Severe hairstyles are her slick up do's - it's a stronger look, less soft and a little less open. This reflects somebody who feels the need to put on her armor in the morning.
B: What do you do to arm yourself for each day? Do have your own armor and beauty regime?
VC: If I give you all of the details, I might sound intense! (laughs). I have an arsenal that rotates depending on what season it is or what my skin is doing at the time. 
B: Well, this is Beautytap, and we love talking about all of it! 
VC: There are two things that I do in the morning every day before work, which means getting up a little earlier. I do my NuFACE, which I've been doing for years. It's an incredible facial toning, microcurrent device.  It makes a difference especially in the morning when you're tired and puffy. I use it every morning and evening if I can. I also like to do a little steam and facial massage with a Gua Sha. Makeup artist, Lisa Eldridge has this great tutorial for facial massage that I like to do at night. 
In terms of products the ones that never change are Biologique Recherche Lotion P50 - I'm one of those devotees, especially now that I've been working consistently because I tend to have skin that gets a little reactive with makeup. My skin is pretty sensitive and I can break out, but this really keeps it under control. If you get breakouts or if you're acne prone, the Lotion P50 is incredible. There is also the Biologique Recherche Placenta Crème which is great for redness and anyone with a pale complexion. 
B: Speaking of your complexion, I know that you grew up in Orange County, a place known for its beaches and sun. That must have been hard on your light skin. Were you a sun worshiper as a kid?
VC: I wasn't, and it's funny that you say that. I did grow up in Southern California and lived there until I was in my mid-twenties, but I never liked summer. I didn't like the hot weather or the sun, so when I moved to the east coast, I reached my final form. I was never into sunbathing or trying to tan; it just didn't work. I was so fair and if I were out in the sun, my hair would get white blonde. I was also so freckled that I would just burn and peel. As I've gotten older, I've really embraced my natural skin tone much more. When I first started working in TV in my late teens, makeup artists wanted to "warm me up." This meant giving me a more bronzed look, and I just didn't like it; I felt it didn't look like me. It's taken me a long time to really embrace my natural skin tone and to take control of letting that come through on camera. 
B: Which products do you use to protect your skin from the sun?
VC: When I was a kid, I was out in the sun all the time. I was just covered in freckles because of it, but now I use a tinted moisturizer that has SPF. I also wear a hat, sunglasses, and a light layer to cover up while in the sun - not just for vanity, but also for health reasons, to protect my skin and myself. Most of the year I'll use SAIE Slip Tint with SPF 35 tinted moisturizer, and then in the drier winter months, especially in New York, I really like the ILIA Super Serum Skin Tint SPF 40. Those are both really nice sheer tinted moisturizers. Other than that, I just do my eyebrows because I almost feel naked if I haven't done a brow pencil. 
B: Which eyebrow pencils do you love? 
VC: I love the Anastasia Beverly Hills Brow pencil in Auburn. Rihanna's Fenty Beauty also has several different shades of red. Their Brow MVP Ultra Fine Brow Pencil in True Red is amazing. With most cosmetic lines it's hard to find anything remotely red, so the fact that she (Rihanna) has three shades is great. Hourglass Arch Brow Volumizing Fiber Gel in Auburn is another good one.
Curry is redefining her own symbols of beauty. | Photo by Nathan Johnson
B: Fenty seems to be a company that is embracing the full spectrum of diversity in their products too.
VC: Fenty is doing a lot for the community, and it's a big part of their ethos. They have a much broader spectrum of general color representation than what I see in other makeup brands. 
B: Did you dye your hair specifically for your character 'Katherine' in The Lost Symbol? 
VC: I actually went red after I finished The Tick. My hair has been every color under the sun, but naturally I'm a dark ashy blonde. I have gone back to red a few times over the years, and I think I'm staying here as much as possible.
B: How do you keep it looking so beautiful? And is red a difficult color to maintain?
VC: Red is the most fickle color I've ever worn and anyone who goes red will tell you that you are constantly dialing it in.  But I'm feeling good about where it's at right now. I use different products to keep the color fresh. As they say, "the molecules will fall out of your hair the minute you walk out of the salon!" On set we do my roots every ten days and it's a luxury.  And I do highlights about once every six months. Products that help maintain my color are Christophe Robin Chic Copper Hair Mask, which is incredible - I use that at least once a week to keep my hair really bright and soft. R+Co hair products are also great. I use their Gemstone Color Shampoo along with Analog Cleansing Foam and Conditioner - they clean the hair, make it super soft and don't strip any of the color.
B: You also mentioned you had freckles when you were a kid. Was that something you embraced, or did you try to cover them up with product? 
VC: I didn't like them as a kid. I think most kids pretty much hate what they naturally have. And I was not allowed to wear make up until I was about 16, so there was no covering them up. I was just freckled. 
B: After you turned 16, did you embrace makeup, or did that come along after you began working in Hollywood? 
VC: It's only been very recently that I started getting into makeup as a form of expression, and it's been fun. I've never really been one for much makeup at all. My mom didn't wear any makeup when I was growing up, so I didn't learn from her. Much of what I learned are things I picked up from work. For the most part, I don't wear much makeup and I think the pandemic just freed us all. Suddenly we are not performing for other people, and we have actually found what makes us happy.
B: That makes me think of your digital project, Detroit: Become Human. Were you mostly working on your own in a studio and did you create your character, 'Kara' without makeup?
VC: Yes, the way video game developer, Quantic Dreams does motion capture is what's called "simultaneous motion capture." They're basically capturing your body, your face and your voice all at once which is unique. They need to mark spots on your face with a waterproof pencil that's hard to remove so you can't wear any other makeup, and that was fine for me. Who wants to wear makeup under all of those dots? (laughs).
Dan Brown's The Lost Symbol starring Valorie Curry as 'Katherine Solomon' / Photo by: Ben Mark Holzberg/Peacock
B: You've worked on many amazing projects, so you must have had some equally amazing makeup artists to learn from. What are some of the most important things you've learned from them with regards to your beauty regimen?
VC: I have definitely worked with incredible makeup artists. In terms of my experiences with them and learning from them, it's so much about skin care and skin products rather than makeup. Beate Petruccelli, who I worked with on The Following is a dear friend. She also did my makeup for my wedding. On my first day of shooting the pilot for The Following, I sat down in her chair and she asked me if I ever had a facial. I hadn't yet and she said, "I think it's time!"  Shade for real, but I now swear by facials.  I also worked closely with Debbie Zoller on House of Lies. It was interesting because she was essentially my personal artist given my character had tattoos from head to toe, and she was in charge of the tattoos. She also did my makeup, and that character was this very punk rock pin up, so we would do these extreme looks for every episode and just had a ball. She's the one who introduced me to SK-II Facial Treatment Essence and sheet masks.  I was flying back and forth between New York and LA a lot then, and she would give me the sheet masks to wear on flights. I swear by them. Obviously, right now during Covid times it's different, but I am that person who will wear a sheet mask on a flight. 
B: You certainly do take time to take care of your skin, don't you?
VC: I do, and it's mostly because I don't really wear much makeup. I wear minimal makeup on camera as well, and even on The Lost Symbol because the lighting is very atmospheric and moody. There's also a lot of contrast which means any texture on your face is going to show up, so you want to wear as little makeup as possible. This means that I invest a lot of time, care and finances (ha!) into skin care.
B: Which products and treatments do you recommend for those who want to take care of their skin but won't break the bank?
VC: I suggest affordable things that make a big impact – giving yourself a facial massage is free and a Gua Sha tool, also for facial massage, is less than $10. I like Cetaphil Daily Facial Cleanser, especially if you have sensitive skin. This cleanser will always be in my bag. The other thing that every makeup artist I've ever worked with has is Lucas' Papaw Ointment. It's this little red tube and nothing fancy, but it's what everyone uses. You can put it on your lips and if you ever get a burn, it's very healing. I use it daily and have since my first TV series.  
B: Has your definition of beauty changed since your first project in Hollywood and how would you define beauty? 
VC: That's such a hard thing to answer. It's definitely changed. I'm drawn to those who use aesthetics as a form of expression, whether clothing, makeup or hair. What I now find most beautiful is just someone who's fully embodied where their insides match their outsides. Whether that's seeing their joy, their anger or their pleasure. It's somebody who enjoys food, music and dance. People who are fully embodied are just so captivating.
We continue to be captivated by Valorie Curry in Dan Brown's The Lost Symbol, now streaming on Peacock.
---
Author: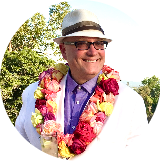 Robert Ell
Robert Ell has served as a Talent Executive and Producer in Hollywood for such world-wide media giants as E! Entertainment Television, The Style Network, TV Guide Channel, The Discovery Channel, AOL, NBC/Universal, and more. In addition, Ell has interviewed hundreds of the world's most famous celebrities including Julia Roberts, Brad Pitt, Celine Dion, Leonardo DiCaprio, Cameron Diaz, Jackie Chan, Harrison Ford, Janet Jackson, Jennifer Aniston, and more. Ell has served on the board of many charitable organizations and has produced charity fundraising events with Elton John, Elizabeth Taylor and others along with serving as a judge for The Miss Teen USA preliminaries. Robert Ell is also the owner and creator of ELLegant Creations LLC (www.ellegantcreations.com), a company that creates vintage-inspired hand glittered greeting cards and novelty gifts.
---
Comments