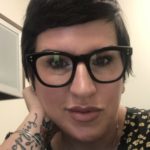 Randi Steele
Dec 15, 2021
---
Come for the orange chicken and stay for the rose water facial toner.
---
Grab your Hawaiian shirts and ring the bell; we are headed to Trader Joe's on an adventure! Read on to discover a bevy of high quality, affordable skin care saviors located at the iconic grocery store's hallowed halls.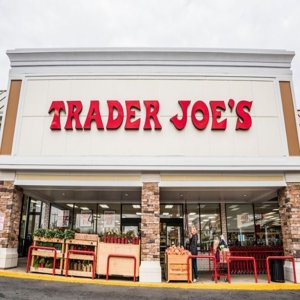 If you read my last Beautytap article, you'll remember that I have recently relocated to the greener pastures of Oregon (I mean, quite literally greener - I underestimated the sheer volume of rain that dumps on the Beaver state to keep every dang plant and tree vibrant). In the past, moving to a new community meant taking into account various factors; things like quality of local schools and adjacency to grocery stores and great restaurants.  
 Beauty Mecca
But for me? Well, I'm not moving to any city, town or hamlet that doesn't have a Trader Joe's within a 5 mile radius. Trader Joe's is basically the holy grail of grocery stores; you can get your basics like fruits, veggies, meats, and cheeses, while also snatching magical vittles such as Turkey Sausage Stuffing Fried Rice (yep, you read that right), Scandinavian Swimmers (a "bougie" version of Swedish Fish, basically) and the OG favorite, their famous Mandarin Orange Chicken. 
But that is only a small sampling of the awe-inspiring products that our resident maritime mates peddle to us daily, via their hand-lettered signs and original in-store artwork. Recently, Trader Joe's has been my go-to when it comes to searching for new products for my beauty regime. 
 High Quality and Affordable
While you may imagine that the extent of Trader Joe's beauty section is Tea Tree Oil Facial Wash and Dr. Bronner's Soap (no judgement on either party, I'm a huge fan of both), they've beefed up their selection to include seasonal gems (such as the Pumpkin Overnight Face Mask, which is absolutely smashing) as well as products using the hottest ingredients (hyaluronic acid, I'm lookin' at you). 
Read on to get the lowdown on my favorite finds from the Fearless Flyer!
 Dreamy Cleansing Oil 
At our beloved TJ's, cleansers, washes, and classic hand soaps abound; but I was especially excited to see a cleansing oil represented in the mix (if you've read my features before, you'll see that I fangirl over double cleansing, and I know a cleansing oil is integral). Trader Joe's Nourish Shower & Bath Cleansing Oil with Almond Oil is a gorgeously scented, light oil that, when merging with water, creates a milky cleanser that hydrates and moisturizes. Raising the bar by combining sweet almond, castor seed, grape seed and sunflower seed oils, this oil is a glorious cleanser for both body AND face.  This creamy concoction is a luxurious way (not to mention affordable, at under $10 a bottle) to start any skincare regimen.
Top Toner
In my book, toners and sprays are the facial equivalent of a 3:00 pm cuppa joe; they refresh and restore skin while providing a blast of hydration that every face welcomes. Trader Joe's offers a welcome burst of floral fabulousness with their Rose Water Facial Toner. With the tantalizing trifecta of Damask rose oil, witch hazel and soapbark, your face will feel not only refreshed, but hydrated and moisturized. And at the bargain price of $3.99, this toner has a place in my medicine cabinet, my desk drawer at work, not to mention in my refrigerator!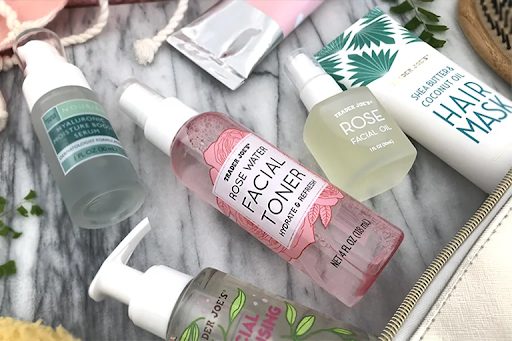 The utter joy of spraying this toning tonic on your face after it has been chilled next to the Prosecco Rose you bought for your 2021 New Year's bash during the same TJ grocery trip (rosé all day, friends) is nothing short of magical. This gem merges seamlessly into your existing skincare regimen; it is a cinch to live "La Vie en Rose" with this refreshing gem.
 Hyaluronic Acid Too
This may seem like Groundhog's Day talk, but hyaluronic acid is the "go-to" in terms of skin care; it seems that every beauty brand is boasting a serum, because of its incredible hydrating properties, which are even being utilized beyond serums, and have recently been touted as an excellent internal treatment for osteoarthritis. While serums can range anywhere from $7 to $170, Trader Joe's Nourish Hyaluronic Moisture Boost Serum delivers a decent dose of 1% sodium hyaluronate in the water-based serum that plumps and hydrates parched skin, all for the attractive price of $8.99. Use this light, easily-absorbed serum after cleansing skin, and apply prior to your moisturizer for maximum hydration. Perfectly plumped skin is the result, and at a fraction of the price that you might pay at Sephora or other beauty outlets. Plus you can fully embrace the snack life while you're there (my most recent favorite is the Baked Lemon Ricotta Cheese with graham crackers - I'm just saying, they don't call me Lil' Snackie for nothing).
 Moisture Infusion 
For a Trader Joe's hydration one-two punch, follow the serum with the store's own Ultra Hydrating Gel Moisturizer a super hydrating gel filled with green tea, milk thistle, and aloe vera extracts that not only hydrate but also soothe and satiate stressed-out skin.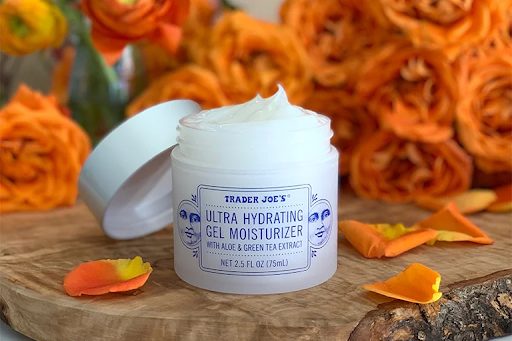 As many of you know, the perfect ending to a solid face care regimen is facial oil. Our skin needs additional moisturizing year 'round, but especially when cold weather makes even the most moisturized skins dry and itchy. Trader Joe's is happy to accommodate their customer's hydration situation with its most recent addition, Marula Facial Oil.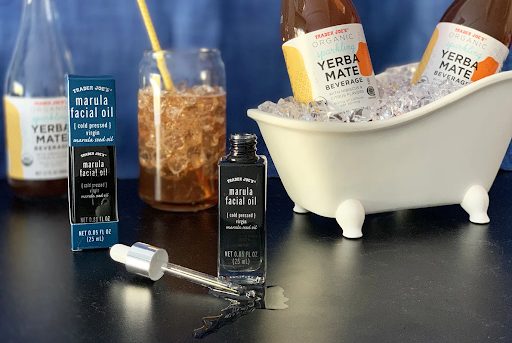 Derived from the initial pressing of marula seeds, the liquid salve is simply brimming with benefits. Whether it's the antioxidants, the anti-aging properties, or the intense moisturizing abilities, Trader Joe's Marula Facial Oil is one heavy hitter, without being heavy on your face or your pocketbook. I love using this quick absorbing oil before applying my makeup; the oil creates an incredible base for foundation and powder, which glide on effortlessly as a result. 
The Marula oil is ideal for daily use, and at $6.99 for just under an ounce, protecting your skin against the elements and delivering a high dose of moisture to your face costs mere pennies a day.
If there is one message to take from this article, it is this - don't skip the skin care selection at Trader Joe's. We know that we can count on them for quality products, unique snacks, and a wine and spirits selection that would impress even the most seasoned mixologist; but now they can add "beauty destination" to their resume. 
So the next time you are at TJ's checking items off your grocery list, dive into their bountiful beauty aisle and pick up some treasures that will make your skin (not to mention your budget) very happy!
---
Author: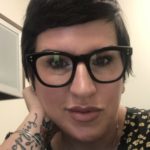 Randi Steele
Randi Steele is a freelance writer with a Bachelor's degree in Fashion Merchandising from Oregon State University and a Master's degree from University of Southern California in Communication Management. When she isn't writing for Beautytap, she is developing content for her curated website, blog and accompanying podcast, The Style Adjacent, launching in September 2021. Randi also loves the aesthetic nature of writing, and her modern calligraphy can be found on Instagram at @freshruth. She loves vintage pocketbooks, Nipsey Hussle, a classic red matte lip, college football, and getting tattooed; not necessarily in that order.
---
Comments