How Gaming and the Metaverse are Changing the Beauty Industry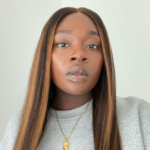 Nateisha Scott
Dec 13, 2021
---
Prepare to unlock a new world.
---
On November 11th, CEW (Cosmetics Executive Women) held a pioneering discussion on how to Gamify Your Marketing: Exploring The Metaverse, with revered panelists from across the beauty space including Nancy Berger, SVP/Publishing Director & CRO of Hearst Youth & Wellness Group, Trisha Williams, Founder & Director of Origami Air,  Dina Fierro, VP of Global Digital Strategy and Social Engagement at NARS Cosmetics, and Aïda Moudachirou Rebois, Senior VP & Global GMO of MAC COSMETICS.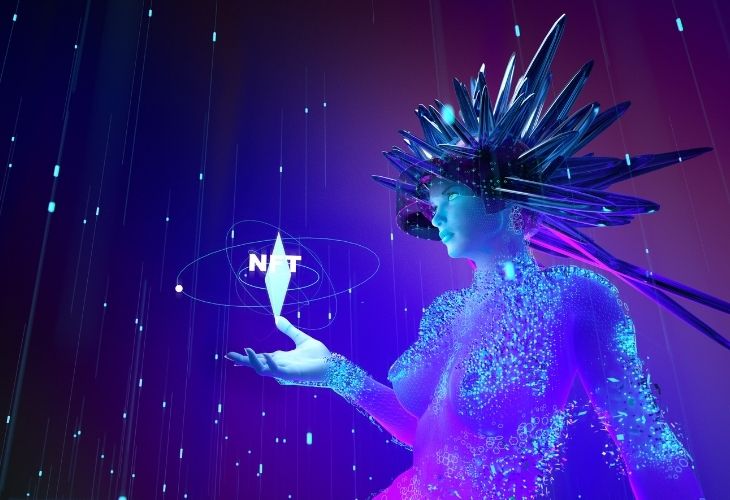 The avid discussion set about unveiling how the gaming industry has projected itself into the world of beauty and how brands can lean into their power to merge the two industries to reveal a new and exclusive customer base that brings a vibrancy, community, and diversity into the fold. Leading panelists Senior VP & Global GMO of MAC COSMETICS, Aïda Moudachirou Rebois and VP of Global Digital Strategy and Social Engagement at NARS Cosmetics, Dina Fierro, share with Beautytap how gaming and the metaverse are changing beauty as we know it.
Beauty + Gaming = The New Frontier
Like beauty, gaming opens a whole new world of escapism - it allows individuals to step away from their surroundings and lose themselves, free from prejudice, boundaries and uncertainty. "There's a natural parallel between beauty and gaming, as they both empower people to express themselves in entirely new ways and transform their looks or avatars to fit their personality or mood," says MAC's Aïda Rebois. "Gaming is also one of the fastest growing media segments and full of beauty consumers who love integrating makeup into their streams or replicating looks from their favorite characters in real-life. For younger demographics in particular, gaming has become one of the most popular ways to make friends, socialize and maintain relationships," she adds. 
A Meaningful Connection
For the beauty brand, this cultivation of beauty consumers has pushed a new world ajar, a place where they can come together with a new customer to form a meaningful alliance. For intelligent consumers seeking a virtual connection this translates into IRL (in real life), forming bonds with brands they resonate with the most. "For NARS, at its core, gaming is about community, a shared culture, and values," says Fierro. "We believe that gaming offers uniquely engaging, immersive and interactive opportunities to assert the brand by bringing color to experiences and facilitating self-expression through play and co-creation."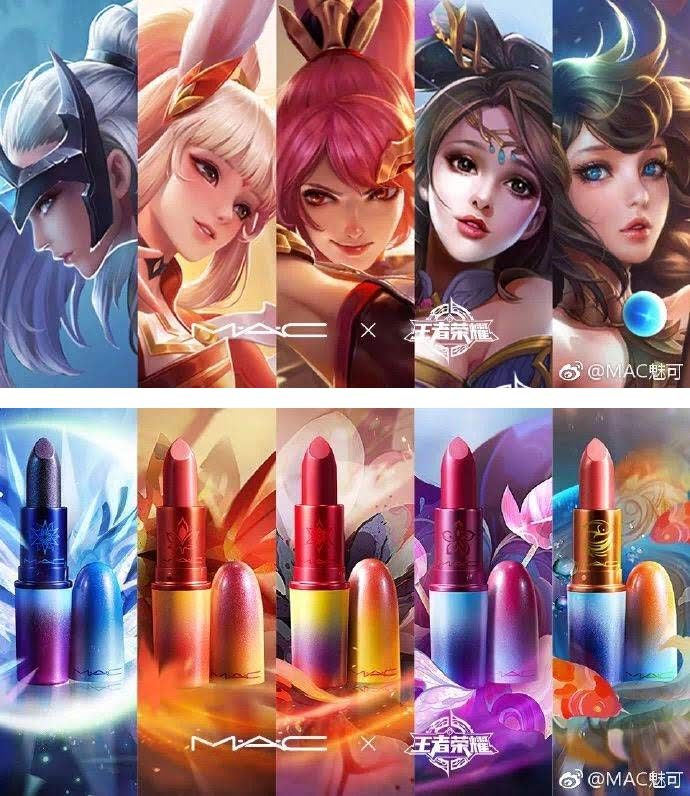 Strategic Alliances
This play on co-creation and community is what inspired MAC Cosmetics to be one of the first brands to step across this space when they launched a set of limited lipsticks via Honor of Kings, followed by a collection for SIMS 4. Other brands have followed suit including Glossier, Tatcha and Givenchy, each launching activations with Animal Crossing, offering a space of self-expression and fascination for both the beauty consumer and brand. "In 2021, NARS launched three distinct gaming and metaverse pilots – first within Animal Crossing, and later within Asia's premiere metaverse app ZEPETO and fashion styling game DREST. These pilots allowed us to reach and engage highly relevant, leaned-in audiences through virtual NARS products, distinct artistry looks and visually sophisticated in-game experiences" adds Fierro. These collaborations inspired brands such as NARS to develop an enriching and immersive virtual experience that simply wouldn't be possible in the real world.
Scratching The Surface
Rebois is impressed with the impact these collaborations have made for them. "MAC, as a true culture brand, has made it a priority to be part of the conversation and has seen great success breaking into the world of online gaming in recent years. It's a great way to better connect with our gaming consumers in addition to introducing MAC to entirely new audiences as well," she says. "We have received a lot of positive feedback from gamers who appreciate the tools we provide to better express themselves and to be creative, both virtually and in real life." For MAC, entering a relatively blank canvas creates a vacuum of freedom that allows for innovation, re-invention and a new creative outlet. "​​Gaming truly represents the next generation of consumer, yet the market remains largely underdeveloped especially when compared to all that is being done across music, film and TV. This provides us with a huge white space to work with and we're really just getting started in terms of what's possible" she adds.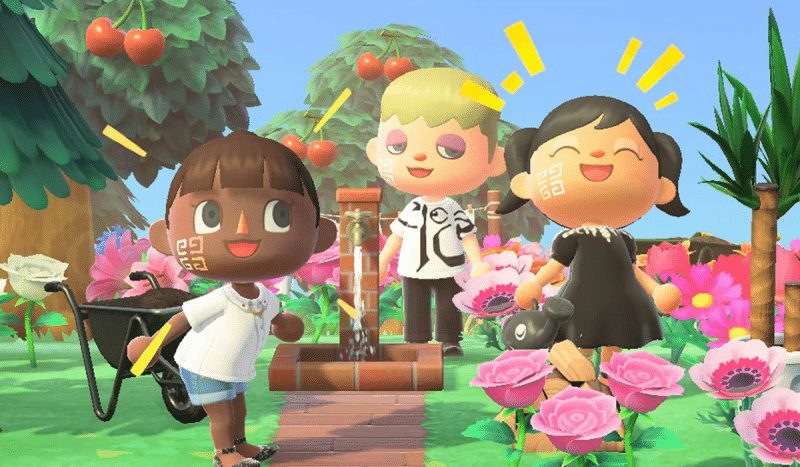 Building Connection 
Consumers want to know where brands stand as far as inclusivity, conscientiousness, and what they're doing to build a brighter and better future. And younger consumers are finding refuge in this understanding. As a result, brands that are honest and authentic are standing out from the crowd. Gaming creates a connection and establishes individual ownership, allowing gamers to tap into self-care and representation on their own terms. The beauty and gaming metaverse is a place where this connection can be made. "Gaming is a great outlet for creativity and relaxation and many gamers are turning to makeup to look and feel their best selves," says Rebois. "We anticipate this continuing to accelerate as beauty becomes more integrated into gaming. For example, the in-game makeup styles we designed for Sims 4 prioritize shades that are versatile for all skin tones. We have also tapped into a diverse crew of artists and influencers, like Miss Peppermint, to help bring our various collaborations to life."
Authenticity Is Essential
Brands must be methodical and do their homework, though, as entering this space with a sheer plan for profit will be recognized immediately and could backfire. "Gamers are extremely passionate and can be very critical of any collaboration with their favorite games, so before getting involved, it's important to ensure your collaboration is authentic to the game and its audience," says Rebois. Fierro agrees. "Brands must understand the culture of gaming and activate partnerships authentically, especially for any brand wanting to bridge a gap between the gaming metaverse and IRL." 
What's clear is there is tremendous potential for the beauty and gaming industries to build meaningful, enriching communities outside of the traditional landscape. 
---
Author: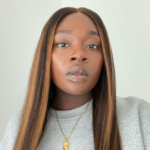 Nateisha Scott
Nateisha Scott is a London-based beauty & lifestyle writer covering emerging trends, product launches, features, and interviews. Her bylines have appeared in Cosmopolitan US, Rose Inc, Who What Wear, The Zoe Report, Byrdie and Popsugar and whilst based in London, is published internationally. Nateisha is also a branded content consultant working with brands on their content strategy. She has a bachelors degree in English Literature and a master's degree in Journalism and when she isn't absorbed in a new product launch or conducting interviews you can find her creating content for her social channels, reading, or scrolling through online stores finding the forever piece to add to her wardrobe. You can find Nateisha's portfolio of work at www.nateishamonique.co.uk or follow her on Instagram @Nateishascott.
---
Comments