This Best-Selling Natural Shampoo Has Stimulated Over 30 Million Scalps Around The World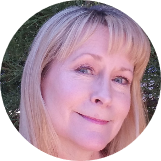 Tracy Teel
Feb 16, 2021
---
Master Formulator and "Curious Hairdresser" Philip B. Turned The Power Of Botanicals Into One Of The World's Purest, High-Performance Hair Care Brands
---
In a world filled with uninspired and under-performing personal care products, it can be difficult to find that needle in a haystack. While manufacturers continue to churn out products based on the old adage, "If it ain't broke, don't fix it," Philip B. is not one of them.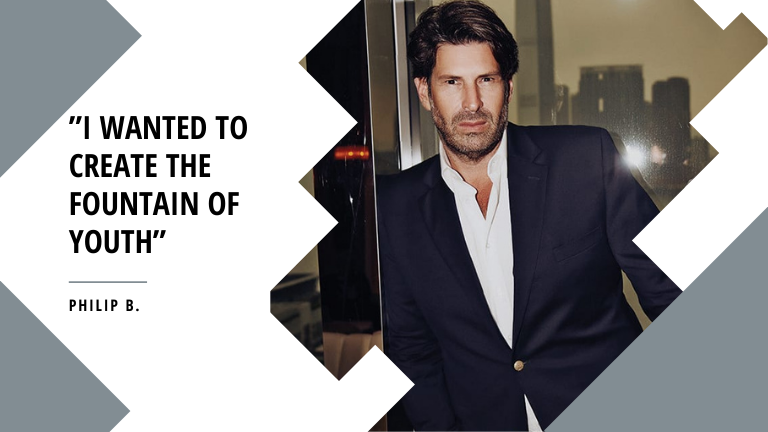 In a recent interview with Beautytap, Philip passionately explained what motivated him to begin formulating products more than 30 years ago. From his first commercial product, the Philip B. Rejuvenating Oil, in 1992 to having his botanical, plant-based hair care solutions sold in more than 40 countries, it's easy to see why celebrity fans like Sandra Bullock, Nicole Kidman, The Rolling Stones, and so many others have put their hair health in the hands of his pioneering products.
A hairdresser by trade and botanical formulator prodigy, Philip B.'s intense interest in problem-solving via high-performing healing extracts place him in a league of his own. You'd never build a home without a solid foundation, and scalp health plays an integral role in healthy hair. Hairdressers are often the first to spot the telltale signs of stress and underlying medical conditions on their clients' scalps. 
"Great hair," Philip says, "comes from a great scalp, and when you have psoriasis and dandruff or inflammation it affects follicle health and hair growth.  I want to be the problem solver with smart solutions because people come to me as a hair expert and I have a responsibility to give them informed responsible answers and products."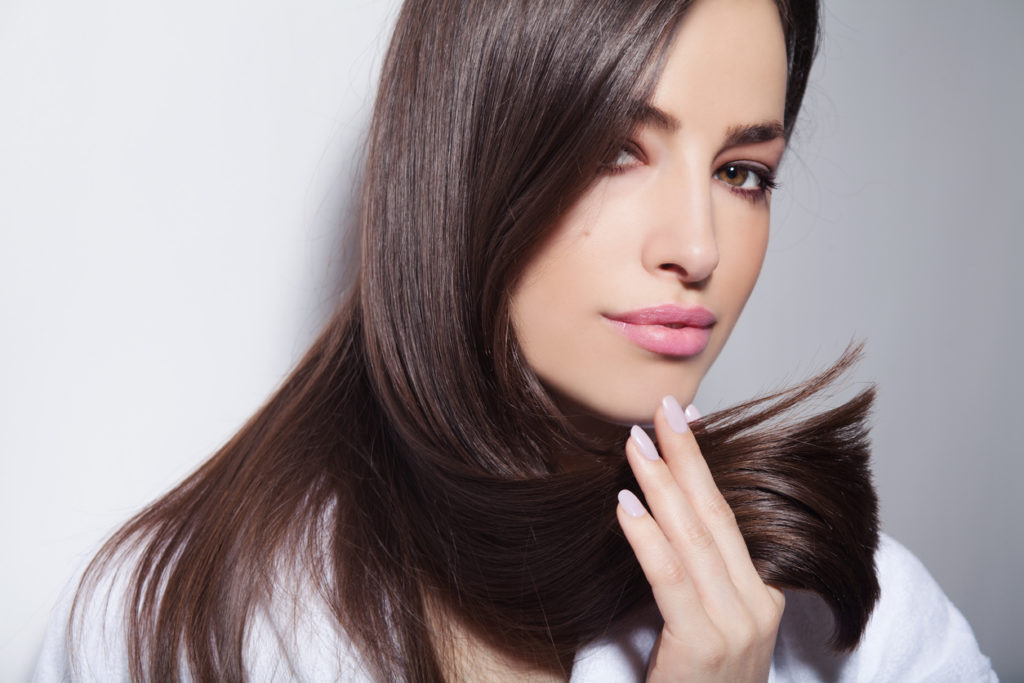 Creating Solutions, Innovations, and Formulas That Deliver
Most people can relate to Philip's experience with disappointing or lackluster offerings. "I didn't feel anything, and I was hungry to feel it." Philip recognized that hair care products were missing a key component – "engaging the senses to create a physical and multi-sensory, emotional connection to the ingredients included." Once he recognized that big businesses weren't going to formulate products that united the senses or achieve the connection he was craving, he decided to make them himself. 
 

"I want to feel emotion. I want to feel joy. I want to feel wow!" – Philip B.
An Extraordinary Sensory Experience
At first glance, the two ingredients gracing the Peppermint Avocado Shampoo label may conjure up images of nutrient-rich salads, but it's your scalp and hair that's being nourished. This shampoo isn't just a cleanser; it's a treatment, or to use Philip's description, "It's rocket fuel" in terms of improving circulation and deep cleaning the scalp. And considering that "humans can discriminate at least one trillion olfactory stimuli," you'll immediately know that something powerful is going to happen when you take your first whiff. 
After listening to his interview and experiencing his shampoo firsthand, all I can say is, "I get it!" After working up the lather, I allowed it to work its magic. As I continued to shower, my scalp began to feel like it awoke from a long winter's rest. As someone with a regular scalp care routine, I was more than stunned. I was awestruck by the sensation of my scalp being invigorated. Although the scent disappeared down the drain, the sensation of having truly done something to detox my scalp remained.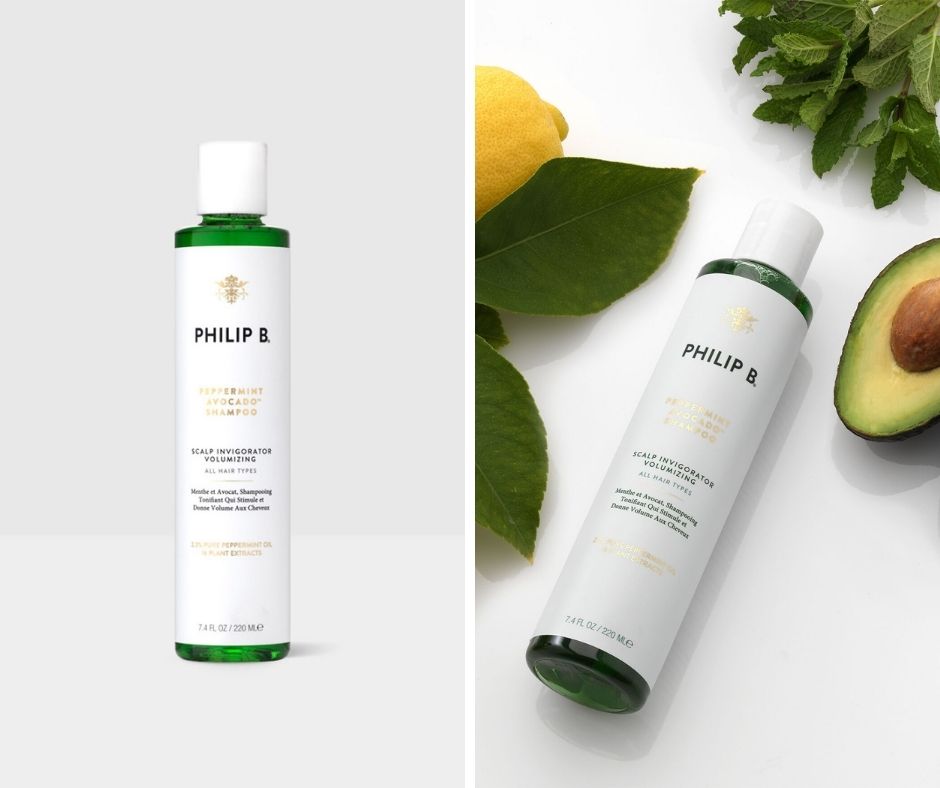 Botanicals Are Medicines
Not only are Philip B.'s ingredients hand-selected, from sustainable sources but they are also "active botanicals at levels formulated for efficacy." What does that mean? The ingredients he meticulously selects and formulates for all of his products with concentrations to ensure they deliver benefits of the highest quality, luxury, and maximum results. 
A study published in a 2014 Toxicological Research article revealed that a 3% peppermint oil concentration "showed the most prominent hair growth effects; a significant increase in dermal thickness, follicle number, and follicle depth" compared to three other alternatives including 3% minoxidil (a prescription topical agent that comes with a host of problematic side effects). The same study noted that peppermint oil stimulates hair growth during the anagen phase without causing other bodily changes. And this clean, powerful extract is the star of Philip's creation. 
Refreshing Transparency In An Opaque World
When it comes to labeling, Philip B.'s packaging lists the exact quantity of the active ingredient right on the front of the bottle – a rarity for hair care brands. Transparency in his ingredients is of the utmost importance for Philip. His Peppermint Avocado Shampoo, now celebrating its 30-year anniversary, features 2.3% pure peppermint oil, which removes excess oil and product residue. It also contains 16 plant extracts, including Panax Ginseng Root Extract, a humectant that has been used in Chinese medicine for centuries and preserves moisture in the scalp. Urtica Dioica (Nettle) Extract has astringent properties, so it "reduces [sebum production] and tightens the skin's follicles to treat oily scalp and hair loss [as well as] dandruff." 
The Peppermint Avocado Shampoo leaves the scalp clean without being stripped and refreshed without being irritated. A "wow" experience indeed.
Ready to hear more about Philip B.'s creations? Stay tuned for his entertaining interview with the Beautytap Talks Team and ask your Verified Beauty Expert about his Peppermint Avocado Shampoo for your needs.
---
Author: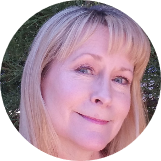 Tracy Teel
Tracy Ann Teel is a full-time freelance writer and the owner of Finesse Writing and Editing LLC. She's a tutorial writer for San Francisco Globe's beauty platform, FierceLeague.com, covering everything from skin and hair care to makeup and nail art. She writes for skincare companies, dermatologists, and cosmetic surgeons, and proudly taught at her MFA alma mater, the University of California Irvine, as a member of their adjunct faculty in English. She's been a textbook reviewer for Prentice Hall, been recognized three consecutive years in the Who's Who Among America's Teachers, and has written professionally for 30+ years. Her poetry chapbook Such Dust was published by Finishing Line Press, and her work has appeared in Alaska Quarterly Review, Rattle, Pearl, Kaleidoscope, and Lake Arrowhead Life.
---
Comments