What Are Acne Patches and Do They Actually Help Get Rid Of Pimples?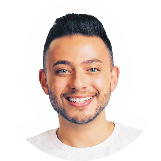 Joey Skladany
Feb 25, 2021
---
Dealing with breakouts? A leading dermatologist weighs in on popular acne patches.
---
It's 10:00 p.m. the night before an important meeting—err, Zoom call—and you've sprouted a pimple on your forehead that rivals an eruption of Mount Vesuvius. Yikes! But rather than reciting a "Hail Mary" and praying for it to disappear in your sleep, you may want to turn to the latest Korean beauty fad: acne patches.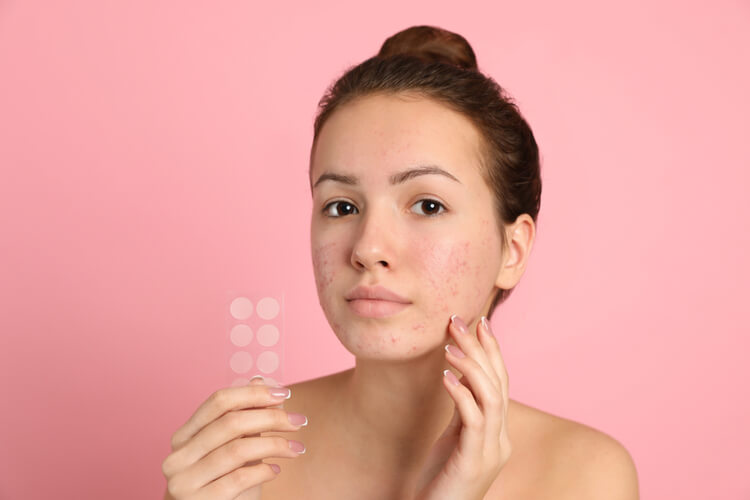 What Are Acne Patches? 
Hydrocolloid bandages with acne-fighting ingredients that absorb fluid from the pimple while flattening it and reducing redness in the process. They're also said to be better alternatives to some topical treatments like benzoyl peroxide creams, which are prone to drying out your skin. It's important to note that most acne patches are made to target surface-level zits like whiteheads and not blackheads or cysts. 
Do Acne Patches Work? 
The short answer is "yes." According to Dr. Ryan Turner, M.D., P.C. of N.Y.C.-based Turner Dermatology, "the reason that the patches can work so well is that they help draw out inflammation in the form of water [and] serum and this can acutely reduce the size of the acne spot." They're also multi-purpose and easy to use. "Patients enjoy the visual aspect of applying something that they can see to give their mind feedback that something is working on the acne," says Turner. "Acne patches [also] give a physical barrier to stop the user from picking at the acne, which only inflames it."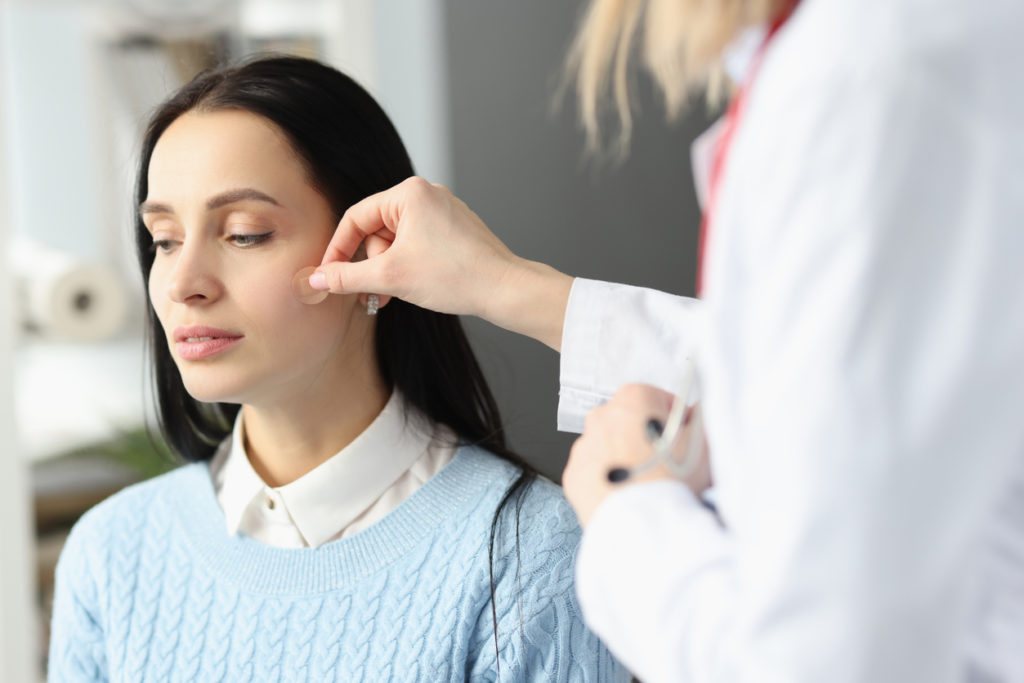 Why Have Acne Patches Become So Popular? 
Many acne-sufferers are reluctant to take prescription therapies like Accutane or even antibiotics. "They are looking for antibiotic-free, more natural treatment options," says Turner. Acne patches are also easy to use and can be applied before bed for overnight results, satisfying a demand for instant gratification when it comes to clearer skin.  
What Ingredients Should You Look for in Acne Patches? 
"Many deliver targeted treatments with naturally-derived ingredients such as tea tree oil, vitamin A, or salicylic acid," says Turner, though he advises consumers to keep the risks of skin irritation or sensitivity in mind while testing different products, especially if retinol is present. 
Which Acne Patches Do Professionals Recommend?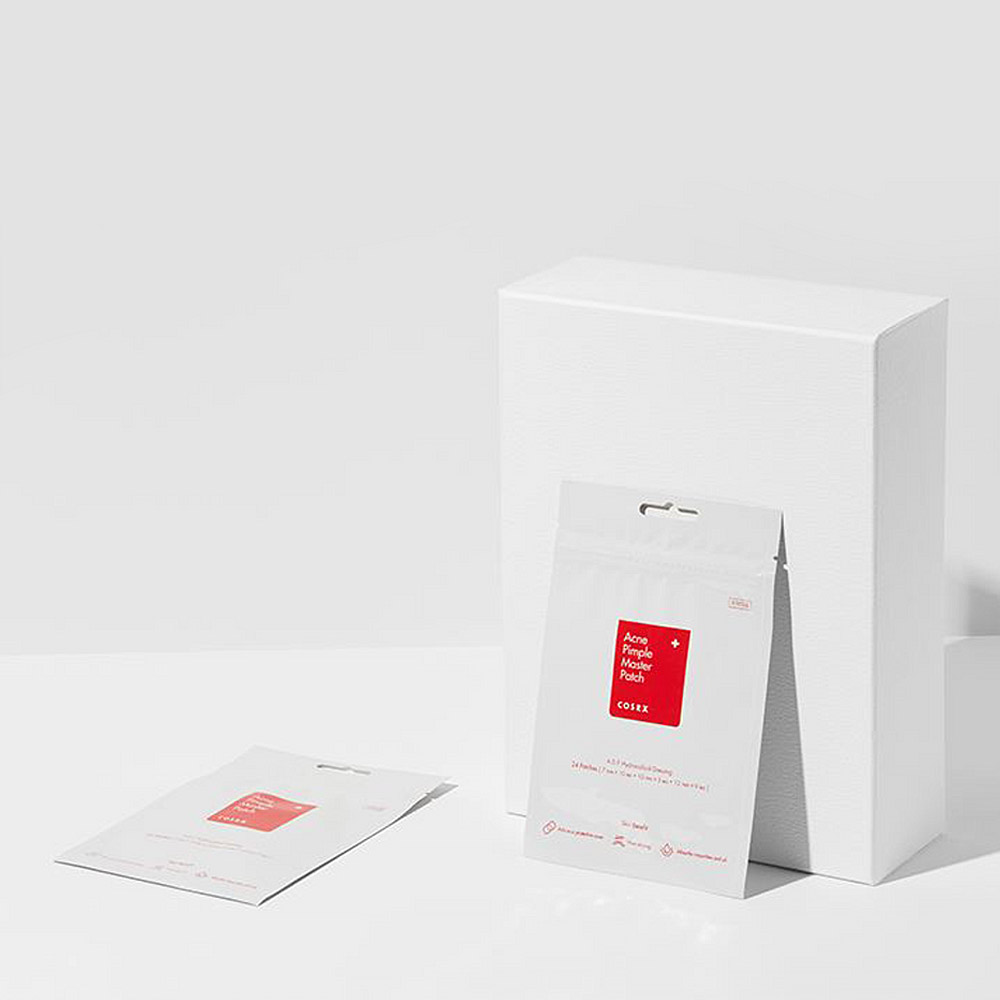 Mighty Patch from Hero Cosmetics is Turner's personal favorite. The company offers an array of patches that target specific needs, including blemishes, "pimple emergencies," and those who require bigger stickers to cover larger surface areas. "The patch infuses well-known ingredients that target hyperpigmentation," says Turner, adding that they're great for "skin of color." 
CosRX Acne Pimple Master Patch has essentially been dubbed as the O.G. among the dermatological community, touting thousands of rave reviews on Amazon. They're also manufactured in Korea, where the trend originated. 
ZitSticka is, perhaps, the trendiest on the scene, offering a variety of options for consumers to choose from. "[One box] provides the physical patch, as well as a swab with ingredients that target acne and pigmentation," raves Turner, making it a product that can tackle two issues at once. 
If Acne Patches Don't Work and You Need a Quick Fix, What Should You Do? 
"As a board-certified dermatologist, I see patients in-office for quick cortisone injections to help shrink stubborn acne cysts," says Turner. This is certainly one of the most efficient options for a resolution but should be reserved exclusively for special events like weddings, red carpets, or on-air segments. 
Ultimately, consumers should consult their dermatologist to come up with an acne care plan that is tailored to them, says Turner. "There are a lot of products out there and it can be confusing as to what works, what products are redundant, and what products work best for different skin types and skin tones." 
Needless to say, acne patches are at least worth a try. We haven't been this excited about stickers since decorating our elementary school trapper keepers with Lisa Frank. 
---
Author: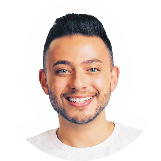 Joey Skladany
Joey is a writer/editor, TV/radio personality, lifestyle expert, former entertainment publicist and author of Basic Bitchen. He was most recently editor-at-large of CBS Interactive's Chowhound and his work has also been featured in major outlets like Food & Wine, People, CNET, InStyle, Yahoo!, Travel + Leisure, Lonny, and BuzzFeed. In addition, he is the host of Awesomeness TV's Dish This and has appeared on Wendy Williams, Entertainment Tonight, CNN, HLN, NBC, CBS, and SiriusXM. Currently based in New York City, in his spare time Joey enjoys volleyball, worshipping Beyonce, fine dining, writing depressing poetry, interior design, and perfecting his stand-up comedy routine. You can find him on Instagram @joeyskladany.
---
Comments