How Green Tea Can Transform Your Skin + 5 Must-Try Products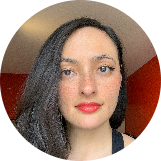 Marieve Inoue
Mar 09, 2021
---
Green tea has a reputation for being a super healthy drink, but can it really do all that much as a skincare ingredient? Affirmative.
---
From matcha latte-inspired body lotions to face serums and creams boasting Camellia sinensis leaf extract on their ingredient list, green tea seems to be quite the popular skincare ingredient—and not only in K-beauty and J-beauty products! Sure, we know what a healthy drink it is. But what makes it such a covetable ingredient in skincare? We asked Dr. Kay Durairaj, a board-certified cosmetic surgeon and creator of KD Skincare, to weigh in. 
What Are Green Tea's Main Skincare Benefits?
Green tea comes from the Camellia sinensis plant, and according to Dr. Kay, its leaves are dried by hand to maintain their antioxidant levels. "Green tea contains one of the highest concentrations of four catechins—epigallocatechin gallate (EGCG), epicatechin (EC), epicatechin gallate (ECg), and gallocatechin (GC)—that are good for the metabolism, cancer prevention, and protecting brain and heart health," reveals Dr. Kay. These natural antioxidants help fight off free radicals when the skin is under environmental stress to "stop DNA damage at the cellular level." 
Anti-Inflammatory And An Acne Fighter
More concretely, this means that green tea may help protect from the sun's harmful UV rays, which contribute immensely to skin aging. "Green tea also soothes the skin, reduces sebum, and minimizes signs of aging, while the caffeine it contains helps control puffiness and tighten pores," adds Dr. Kay. She also says that it is an excellent anti-inflammatory for people suffering from conditions like rosacea and eczema, as well as a powerful antibacterial agent for treating acne: "Polyphenols in green tea damage bacterial membranes and fight against infection, helping prevent bacterial growth that causes acne."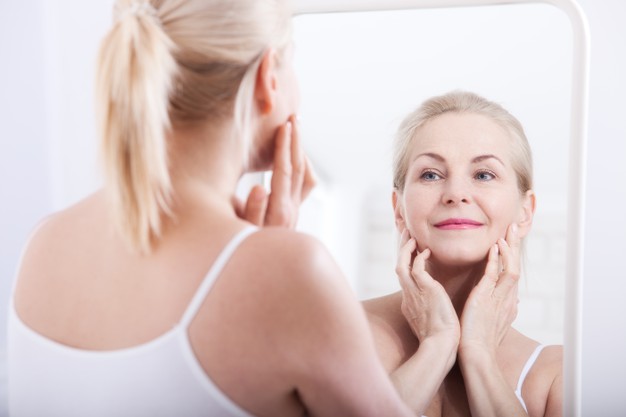 And to top it all off, green tea can apparently also help delay signs of sun damage, age spots, fine lines, wrinkles, and hyperpigmentation. It can even help reduce collagen breakdown. Plus, "green tea works well in conjunction with ingredients like niacinamide and vitamin C," offers Dr. Kay. After all, the more antioxidants you combine, the better for your skin!
Who Can Benefit Most From Its Use?
"Green tea's antioxidant, anti-inflammatory, and antimicrobial properties make it an effective treatment for acne and oily skin," answers Dr. Kay. However, antioxidants are important for every skin type, so the ingredient is suitable for pretty much everybody - "unless you're allergic to green tea," she warns.
Bring On The Green Tea Skincare
As someone who drinks green tea (almost) every day and is also a skincare enthusiast, I'm always on the lookout for products that combine the two. Here are some favorites, as well as formulas I have an eye on.
Teaology Skincare Matcha Latte
Sounds delicious, right? As a matcha latte lover and someone who needs extra motivation when it comes to body moisturizing, I was very excited when this pretty ombré tube arrived in the mail. Innovative Italian skincare brand Teaology actually uses tea infusions as the basis for their formulas instead of water to bring the benefits of tea to the skin! This velvety body milk combines organic matcha with oat and rice milk, as well as shea butter, sweet almond oil, and camellia oil (one of my favorite ingredients). It has a fresh, invigorating scent that seems a little sweet if we're comparing it to an actual matcha latte from Japan, but it's a joy to apply after my morning shower nonetheless. I love how quickly the body milk absorbs and how soft it makes my skin!
KD Skincare Triple Shot Serum
This powerful antioxidant serum from Dr. Kay's very own skincare line combines green tea polyphenols, resveratrol, and caffeine to help calm and soothe the skin while boosting its natural healing mechanisms. If you tend to experience redness or are concerned with puffiness, fine lines, or wrinkles, this serum is a must. Actually, antioxidants are a must for everyone, so we should all be scrambling to get our hands on this efficacious formula that boasts three different kinds to help protect and repair the skin.
COSRX Hydrium Green Tea Aqua Soothing Gel Cream
I finished my tub of this nice and cooling gel cream last summer, and although my skin craves something richer in the fall and winter, it was the ideal way to flood my face with hydration during the hot season. What a soothing sensation! COSRX is one of my favorite K-beauty brands, and this gel cream enriched with green tea and aloe vera extracts gave me one more reason to love it: the product feels super lightweight and doesn't take long to absorb. Looking forward to popping a new pot in the fridge this summer. So refreshing!
Youth To The People Kale Superfood Cleanser
If you've already chosen serums and moisturizers that are rich in antioxidants, why not go the extra mile and opt for an antioxidant cleanser, too? This one contains a "superfoods blend" which includes kale, spinach, and of course, our hero of the day, green tea! According to the brand's website, the key to reaping the benefits of all that antioxidant goodness is to ensure you massage the product onto your skin for at least 30 seconds—it's a good opportunity to get your circulation going and loosen up those facial muscles while you're at it. It's highly rated everywhere it's sold, with reviewers claiming it's super gentle, and left their skin soft, and never stripped. Sounds like I'll need to get my hands on a bottle!
Boscia MATCHA Magic Super-Antioxidant Mask
What this "magic" mask seeks to do? Decongest and de-stress to reduce redness and inflammation thanks to matcha green tea and its aforementioned benefits. Containing matcha green tea extract, bakuchiol, and willow bark extract, the thick green formula feels super comforting on the skin. I had a jar of it a while back, and really enjoyed using it once a week to calm and pamper my skin – it's the perfect mask for indulging in a self-care session.
Do you have a favorite green tea skincare product? Let me know in the comments below!
---
Author: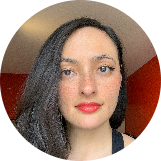 Marieve Inoue
Mariève has been writing about beauty online and in print for over 10 years. Half-Canadian and half-Japanese, she loves that being a freelance beauty writer gives her the opportunity to explore the cosmetics landscape from Montreal all the way to Tokyo. Also on her mind at any given moment: cats, music, figure skating, food, and her next trip to Japan. You can find her (and her beauty illustrations!) on Instagram at @by.minoue.
---
Comments