How To Quickly Relieve Dry, Flaky Skin – Healing Ingredients and Lifestyle Tips From Leading Experts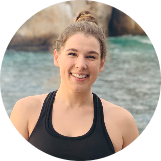 Alexa Tucker
Mar 12, 2021
---
There's dry skin, then there's winter-ravaged dry skin. A combination of environmental factors and lifestyle habits (hello, blissfully hot baths) can contribute to uncomfortably parched complexions from head to toe. The good news? You don't have to wait to rid yourself of tight, flaky, dehydrated skin. 
---
Dry skin can happen at any time of year, but winter exacerbates dryness largely due to a drop in humidity, explains Joyce Davis, M.D, an NYC board-certified dermatologist. In fact, the signs of impending winter skin woes can creep in as early as fall: "Typically, we [start to] notice this at the end of summer, because summer is a humid time, and in the autumn the humidity drops abruptly, and our skin reacts to that," she shares. By mid-winter, the dip in temperatures and humidity levels leaves our skin thirstier than ever, which can carry into spring.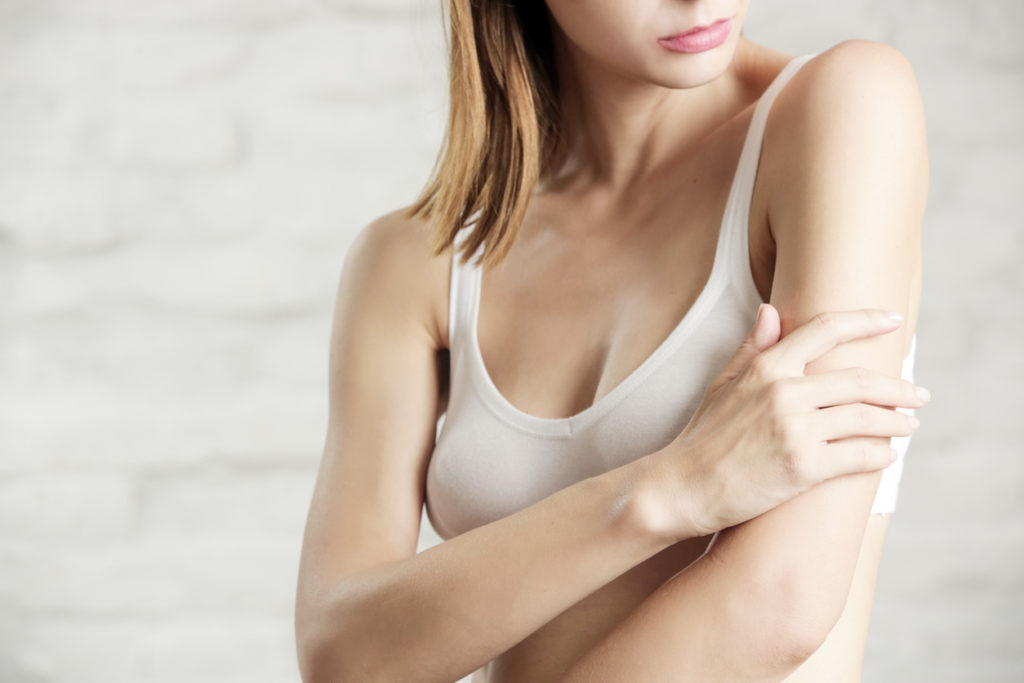 Heaters also reduce the humidity in the air, according to Mayo Clinic, and we're more likely to crank the temperature when it's cold or raining outside. Same goes for soothing hot showers and baths — warm (or chlorinated) water also doesn't do dry skin any favors. 
This kind of dryness is especially prevalent in high-elevation areas. For example, Jackson Hole, Wyoming — in fact, this town's exceptionally parched climate paved the way for one of the best skincare lines for dry skin to emerge: Trilipiderm. The brand is undergoing an exciting revolution, starting with the new CEO, Kevin Sharp. 
"In my first months with Trilipiderm, I have been thrilled to learn that our customers are fanatically loyal, which is truly unique in my experience and a testament to our products' efficacy," says Sharp. I'm inspired by our teams' dedication to natural, active ingredients, resulting in our breakthrough Tri-Lipid Skin Cell Science Technology. And ultimately, I am encouraged by our growth trajectory, with the happy problem of keeping up with demand."
Given its technology-driven, science-backed formulas, it's little wonder that Trilipderm has become one of the go-to brands for dry-skinned people. So, there's no need to pack up your life for a climate that's humid year-round quite yet — with the right combination of these kinds of effective skincare ingredients (along with nutrition habits and bathing adjustments), you can keep itchy, dry skin at bay all year long.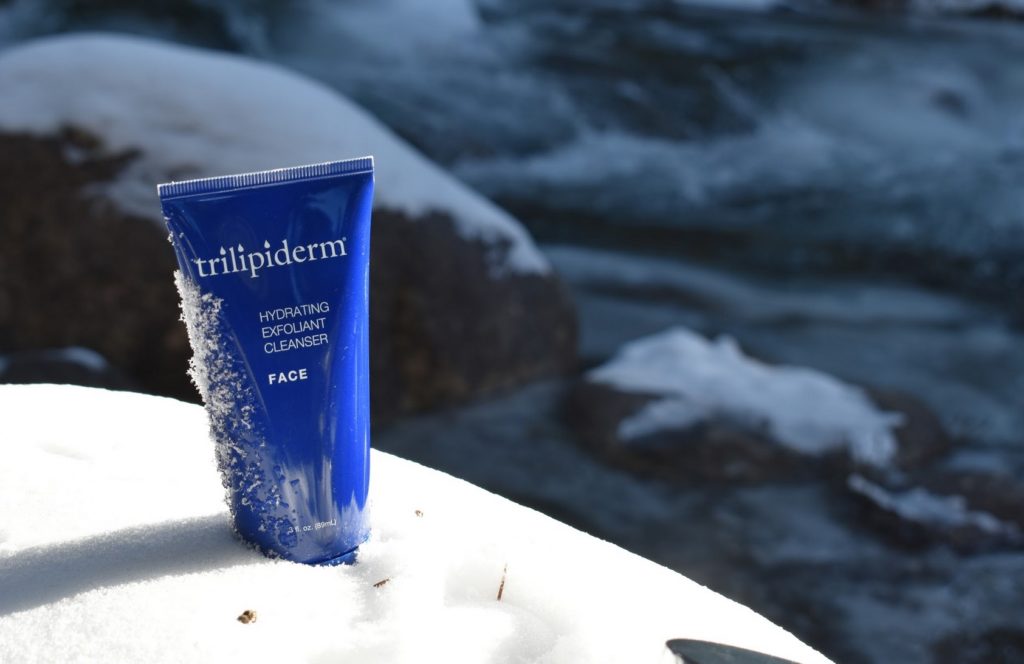 The Best Ingredients for Dry Skin
"You should always look for something that holds the water in the skin," says Davis. "Hyaluronic acid and lactic acid binds water and keeps it in the skin, especially on dry areas, like around ankles and heels of the foot."
These ingredients are also known as humectants, or ingredients that draw in moisture — other popular naturally-occurring humectants include aloe vera, honey, and seaweed. Unlike other types of moisturizers, they help the skin retain moisture over time. Paired with humectants like hyaluronic acid and lactic acid (which, as an alpha-hydroxy acid, is also a gentle exfoliant), lipids (like ceramides) can also help lock in moisture by enhancing the skin barrier. 
As part of Trilipderm's Skin Cell Science, Trilipiderm products utilize a unique blend of plant-based ingredients designed to emulate the skin-boosting effects of raw materials including esters, cholesterol, and ceramides. 
Their formulations include skin-soothing and anti-aging phytosterols (which mimic cholesterol — the good kind, of course); ester-like meadowfoam delta-lactone to balance hydration and improve texture; and estolides to mirror the barrier-enhancing function of ceramides. Trilipiderm also employs their Medassyninan Lipid Complex, which is a balanced combination of two natural oils: meadowfoam seed oil and Abyssinian oil.
As for the products you opt for, "there are different degrees of heaviness — something lighter like a serum would be for your face, while a lotion cream or oil would be for the body," suggests Davis. "If you have been using a lotion [already], you may want to advance to something thicker like a cream or an oil, which will be heavier and will hold the moisture in and become a barrier for your skin." Trilipiderm favorites are their Rehydration Night Crème, as well as their SPF 30 Protective Day Crème.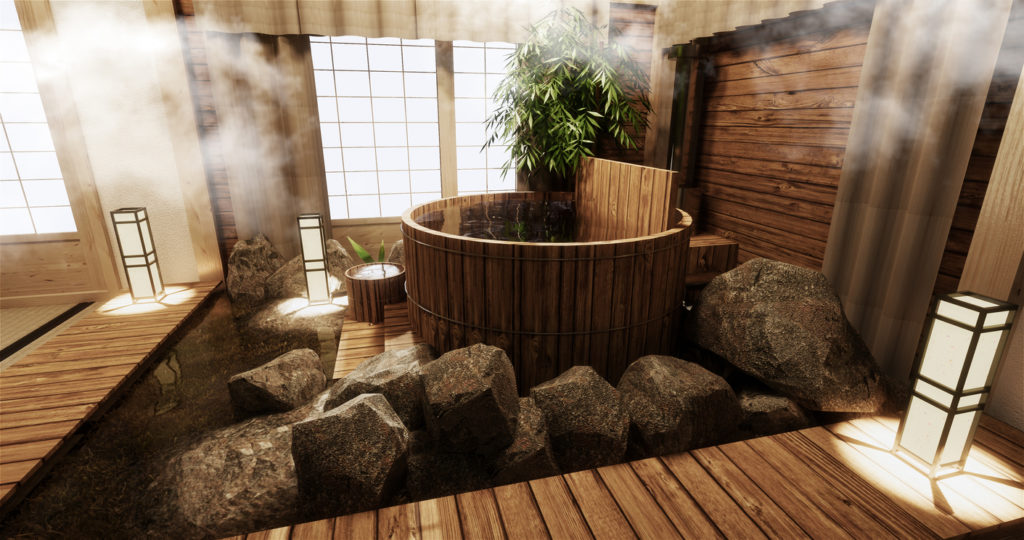 Nutrition Tips for Dry Skin
Beyond your skincare routine and ingredients, certain nutrition tips can also make a difference in skin moisture. "The key to keeping skin hydrated starts from within," shares holistic wellness expert, celebrity nutritionist, and Solluna founder Kimberly Snyder. "When you're dehydrated on the inside, skin will be drier and less lustrous." She recommends getting in the habit of starting each day with a big glass of room-temperature or warm H20 (with a touch of vitamin C-packed lemon if that's your style). 
Certain foods can boost hydration, too. "I am a huge fan of drinking coconut water, which is one of the best ways to replace water and electrolytes. Cucumber is an amazing hydrating food, [and is] high in…skin-regenerating silica. I also love celery, which is packed with water, vitamins, minerals, and fiber for glowing, dewy skin." 
In addition to eating more hydrating foods, Davis is an advocate for adding more healthy oils to your diet as well, such as olive oil, nuts, and seeds. "I also recommend taking a supplement, like the Vitafusion Gorgeous Hair Skin and Nails Gummies, which include vitamin e and are easy to take," she says.
Other Lifestyle Habits to Soothe Dry Skin
Paired with hydrating nutrition habits and research-backed skincare for dry skin, Davis also recommends topical changes, like using a moisturizing soap when you bathe (that won't strip your skin of its natural oils) and slathering on lotion immediately afterward. (Trilipiderm suggests fragrance-free options.) And we're sorry to break the news - limiting your time in a hot shower or bath can also help avoid exacerbating dryness. Trilipiderm recommends keeping water temperatures warm, not hot, and sticking to three to five minutes. 
And, if all of that doesn't make a difference, you may want to check in with your derm to make sure you're not dealing with another skin condition (like eczema). Otherwise, though, take heart: as we move into spring, regularly practicing the above tips can help kiss dry, flaky skin goodbye.  
---
Author: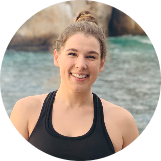 Alexa Tucker
Alexa is a Denver-based writer, editor, and marketing pro who covers all things wellness, travel, beauty, and lifestyle. She has written for Women's Health, Woman's Day, Runner's World, Self Magazine. When she's not crafting content, you can find her hiking or skiing (depending on the season), drinking red wine, or planning her next travel adventure.
---
Comments