This Female-Founded Beauty Brand Is Behind Luxurious, Natural Skincare You'll Be Obsessing Over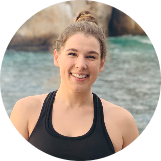 Alexa Tucker
Mar 02, 2021
---
Thyrst Beauty is shaking up the beauty industry with its clean, fuss-free and highly effective skin rejuvenating formulations.
---
For many of us, a major change in our beauty routine is sparked by a major change in our skin, whether that's new signs of aging, the emergence of dry skin, or sunspots that suggest we've been a little too lax about SPF. For Allyson Welch, this change was unexpected acne — but rather than just adjusting her own routine, she made it her mission to make great, simple skincare accessible to everyone.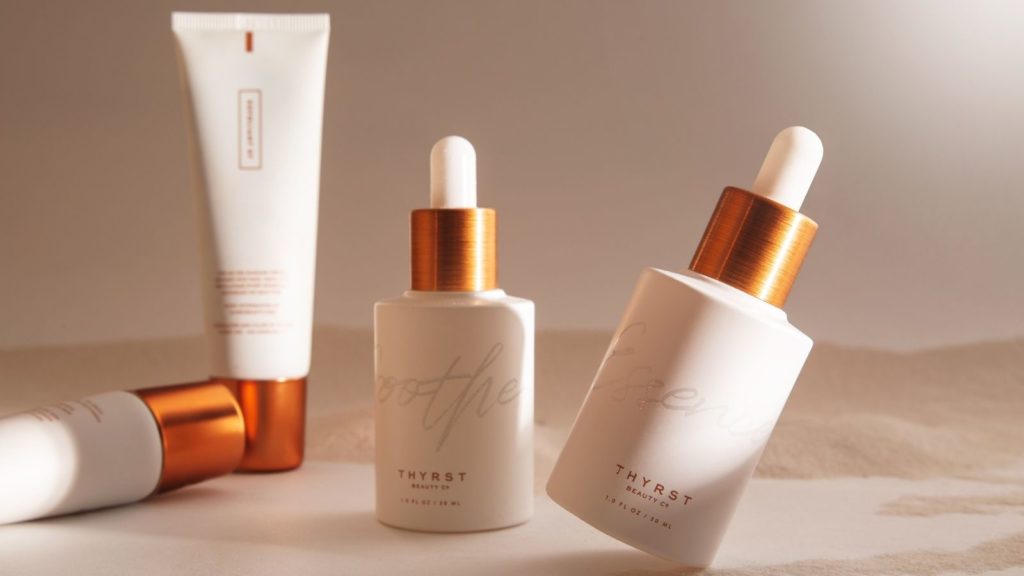 Discovering Results-Driven Skincare Out Of Necessity
Meet Thyrst Beauty, a luxe, all-natural line of skincare products designed to simplify skincare regimens and make clean beauty routines easier than ever. It's a labor of love borne of Welch's own experience and experimentation with skincare products. 
"In my late 20s, I developed adult acne seemingly out of thin air," Welch tells Beautytap. "Desperate for a solution, after trying product after product to no avail, I finally received the advice of a very seasoned rep [who] educated me on the importance of non-toxic ingredients as well as introduced me to a simple concept that got me thinking. She explained how our skin is like a piece of furniture; you must strip it, sand it, and then re-stain it. Why had I never heard it put so succinctly before?" 
Welch set out on a journey to "reset" her skin with exclusively clean products, including brightening and smoothing serums that increased cell turnover, gommages (a type of gentle exfoliant) to slough off dead skin, and hydrating and rebalancing moisturizers. Within a year of trial and error, her acne was gone — but what remained was a passion for skincare and a desire to disrupt the industry with top-quality natural ingredients and simple, understandable regimens. 
Clean Yet Effective Ingredients
"I saw a need for something basic, short and sweet, non-toxic, very clean, and super effective, consisting of less product applications that deliver more active ingredients within each product," explains Welch. The project was 100% self-funded, so while the brand was founded in 2017, it wasn't launched until March 2020. "Good things come to those who wait!" she jokes. 
Good things, indeed. Thyrst Beauty skincare consists of just four products and four confusion-free steps: Exfoliant 07, Moisturizer 12, Oil 10, and Serum 11. Developed by acclaimed chemists, each product features clinically tested, active ingredients that are cold-pressed to avoid heat damage and preserve their efficacy. Products are comprised of 98% all-natural, plant-based ingredients, while the remaining 2% consists of powerful peptides and ingredients to encourage healthy, younger-looking skin. (And, naturally, the entire line is free of sulfates, parabens, synthetic fragrances, phthalates, dyes, and other toxic ingredients, and uses only natural preservatives.)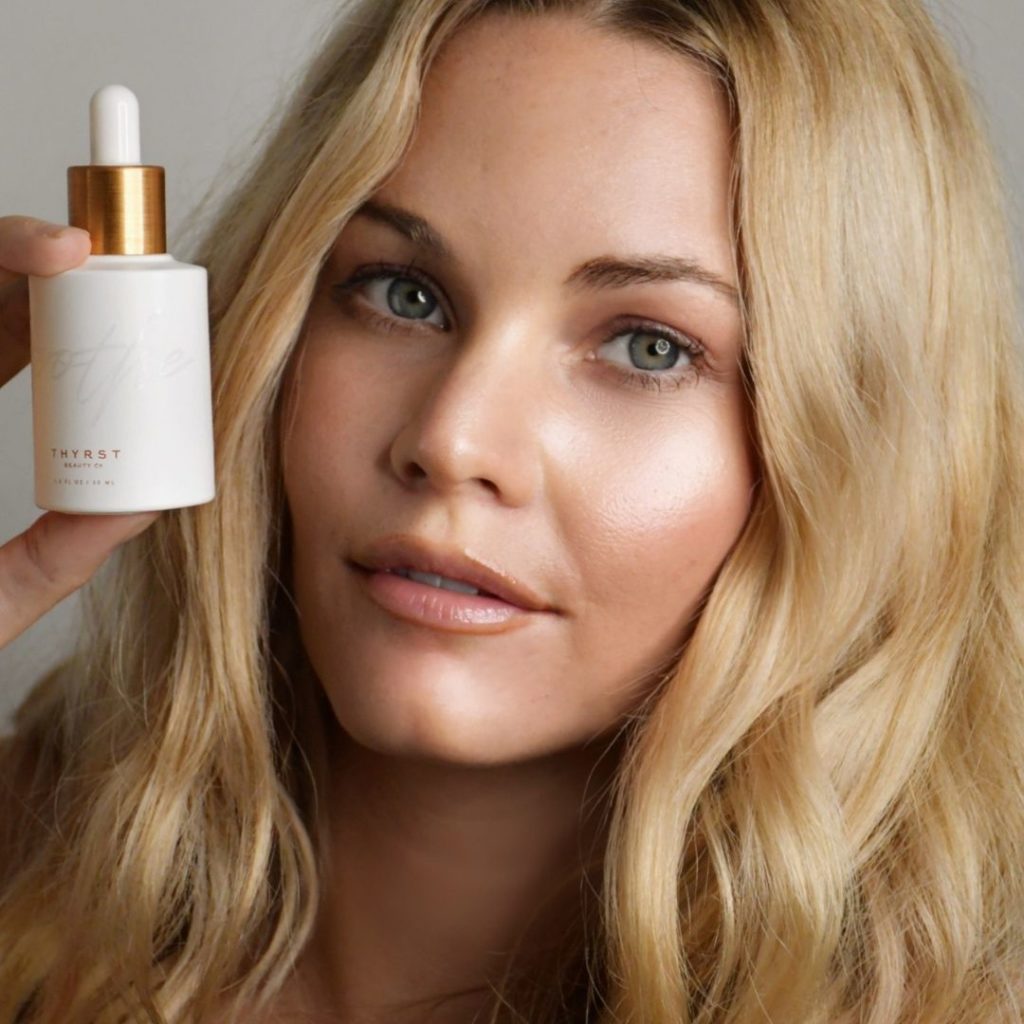 A Power-Packed, Highly Coveted Serum 
The all-in-one Serum 11 is particularly obsession-worthy. Crafted with Vitamin A (retinol), Bakuchiol (a retinol-like compound), Salicylic Acid, Vitamin C, Vitamin B3, and Hyaluronic Acid (among many other natural ingredients), this serum seeks to replace a handful of skincare steps in one chic bottle. It fights wrinkles, clarifies and refines pores, brightens and tones skin, improves tightness and elasticity, reduces sunspots, and infuses skin with deep hydration for your best skin ever. It's a dream to use, too. Featuring a light, natural scent and a creamy golden hue, this product is thicker than you might expect from a serum, but still easy to apply. It absorbs almost instantly and leaves facial skin feeling soft and smooth. 
With its clean, white backdrop and simple gold accents, the packaging is also a gorgeous addition to any vanity. "I wanted something beautiful, elegant, high-end touch and feel, but also understated," shares Welch. "The packaging is sustainable and recyclable with initiatives for the future to move even further in that direction." (For example, Welch envisions a recycling program and eliminating plastic entirely.)
Empowering Others and Paying It Forward
For all of these elements, though, at its core, Thyrst is more than just a beauty brand: It's a tangible representation of what a woman on a mission can accomplish. "I have had to overcome many obstacles without any funding nor experience + connections from inside the industry but I'm still standing, and we are still moving the brand forward," says Welch. "I want to set an example to other women that no idea is too big or out of reach." 
It's also an invitation to challenge conventional beauty standards, lean into confidence, and kick self-doubt to the curb — something many women struggle with. "As the founder, I want the brand to be a platform that brings people together through these commonalities, and, furthermore, supports growth and transformation." The brand lives this mission by donating 5% of all sales to non-profit Chrysalis, which provides resources to help people in need find and retain employment– a purchase of a Complete Set will give one individual access to resume writing support and one-on-one practice interviews. 
"My dream for Thyrst is for it to become even more than a premium skincare line but rather a platform to exemplify how beauty comes in so many forms and that we are all unique and beautiful in our own ways," says Welch. 
---
Author: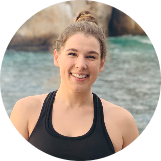 Alexa Tucker
Alexa is a Denver-based writer, editor, and marketing pro who covers all things wellness, travel, beauty, and lifestyle. She has written for Women's Health, Woman's Day, Runner's World, Self Magazine. When she's not crafting content, you can find her hiking or skiing (depending on the season), drinking red wine, or planning her next travel adventure.
---
Comments