This Clean, Hemp-Infused Serum Delivers Your Most Glowing Skin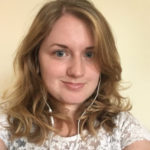 Claire Hannum
Apr 20, 2021
---
Meet Moon Mother Hemp Company and their highly effective skin and wellness products.
---
Moon Mother Hemp Company does more than just help you get your glow on. The woman-owned brand taps into decades of expertise to turn up the volume from glowing to straight-up radiant. Moon Mother draws on natural ingredients to offer CBD products ranging from balms to tinctures to skincare.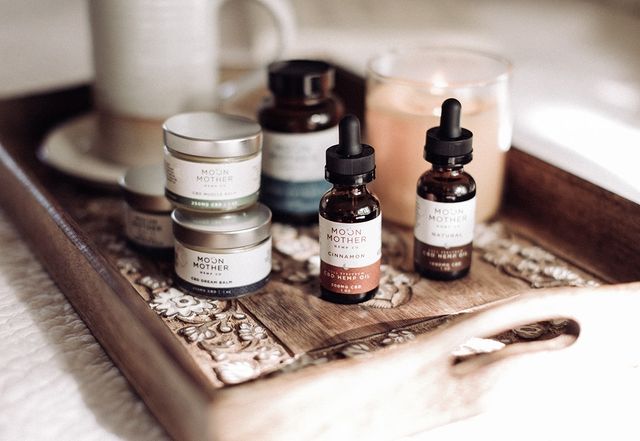 When Skincare and Cannabis Expertise Meet
Most CBD brands bring just one skill set to the table: founders are usually either skincare pros who are dipping their toes into the CBD world or experienced hemp growers who have just started learning the ropes of the beauty biz. Not Moon Mother! This brand's creators do it all.
Moon Mother's founders, Jessica and Edward Bates, have combined expertise of more than 30 years. Jessica is a certified clinical herbalist and clean beauty pro, and Edward has been a medical care provider in the cannabis space for 17 years. Together, they're a CBD dream team, formulating their high-quality products from the ground up and educating CBD newcomers along the way.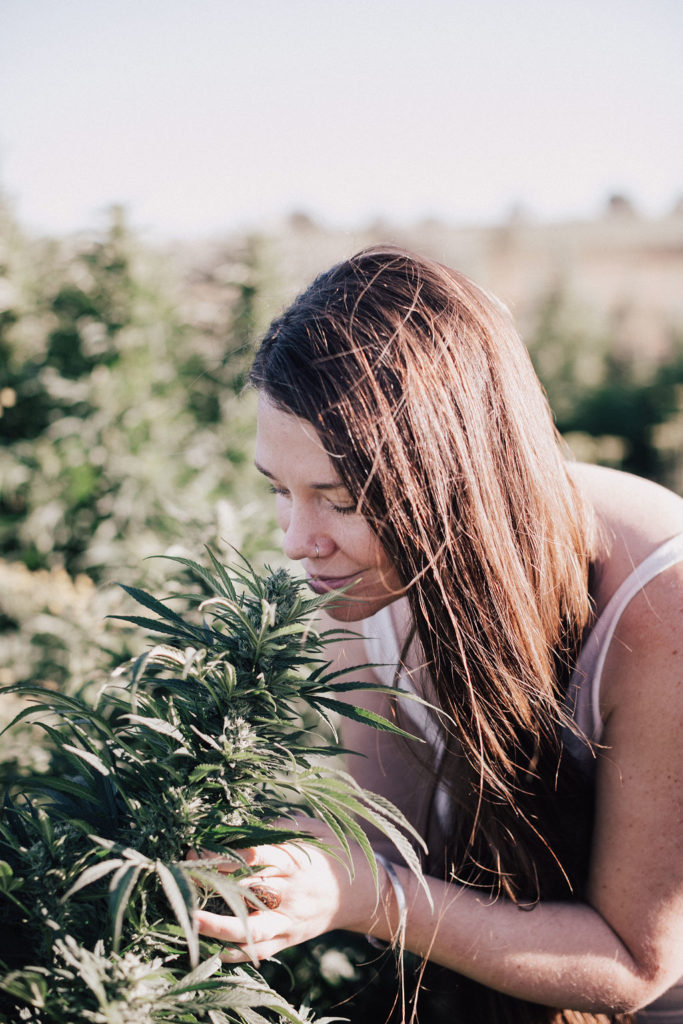 Get Glowing, the Natural Way
Natural ingredients are a mainstay of all Moon Mother products, but they especially shine in the brand's Glow Skin Serum. The serum makes moisturizing magic by combining full spectrum hemp extract with argan oil, rose, and jojoba oil. Hemp oil has a soothing, anti-inflammatory effect on skin, so it's no surprise that this serum made a much-needed difference in managing my post-winter dry skin. My daily moisturizer alone wasn't cutting it, so I started adding Glow Skin Serum to my evening routine a few weeks ago. After just a few days, I was waking up to softer, happier skin.
Glow Skin Serum is part of Moon Mother's popular three-part beauty system
, so Glow Skin Serum is often used alongside the brand's Renew CBD Eye Serum and Nourish CBD & Manuka Honey Mask to fully utilize CBD's numerous skincare perks.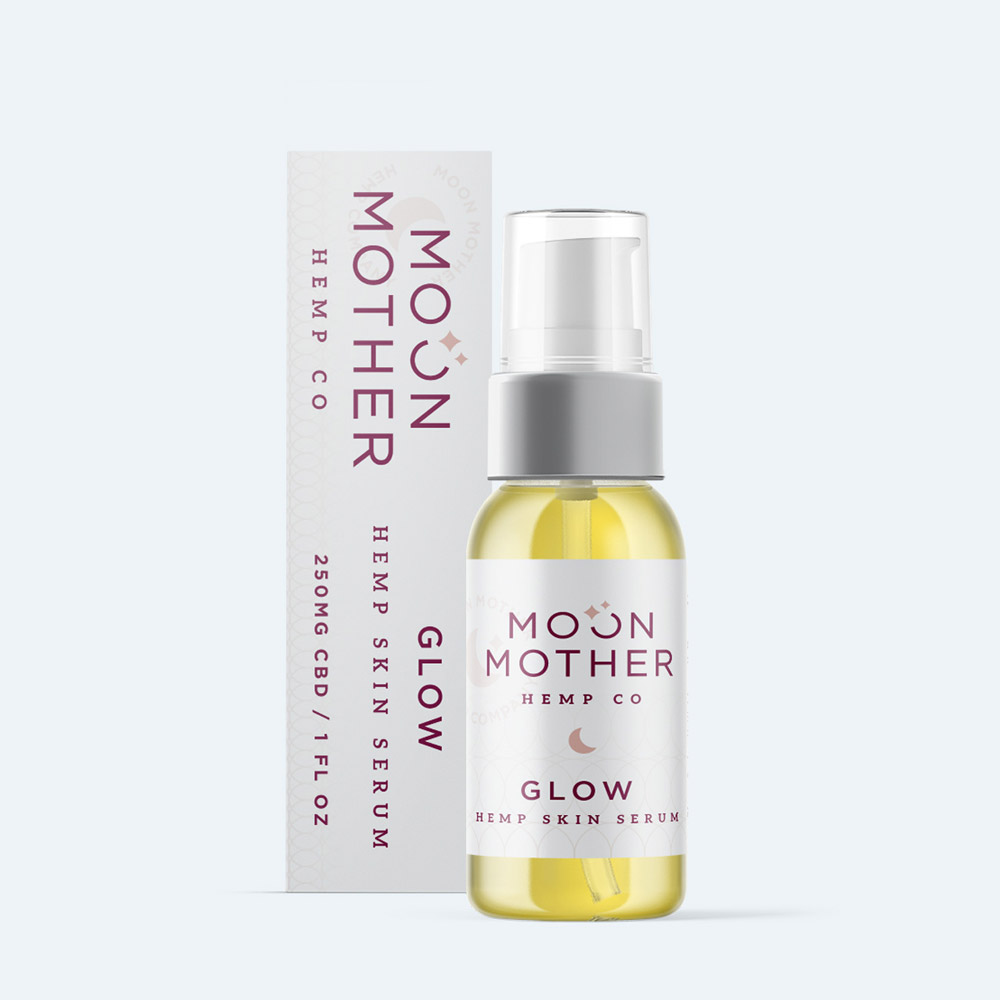 Top Notch Tinctures
Moon Mother's products go more than just skin deep. If you want to receive CBD's stress-relieving benefits internally as well, the brand's Full Spectrum Hemp Extract Peppermint Tincture is a popular option. Featuring pure, certified organic ingredients, the tincture is made with CO2 extracted full spectrum hemp extract to help relieve anxiety, reduce inflammation, and zap stress. The tincture also includes organic MCT oil, a personal favorite ingredient of mine, known for its ability to provide quick and easily digested energy. (On slow mornings, MCT oil is the first thing I mix into my coffee.)
Keeping It Clear and Simple
One of my biggest stressors when trying new-to-me CBD products is not knowing what questions to ask before buying. There's still so much to learn about the quality of the hemp used in each brand's formula. With the CBD beauty industry - and my own burgeoning CBD knowledge - being relatively new, supply chain transparency feels particularly important. So, I really appreciate that Moon Mother grows their hemp on their own farm in Colorado. They watch each stage of the process, from the first sprout of each plant to its final step as part of the product, and they utilize a transparent batch analysis database and third-party testing for purity.
The easier it is to know what's in our products, the better, and I love that Moon Mother makes it as simple, forthcoming and honest as possible.
---
Author: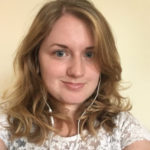 Claire Hannum
Claire is a writer, editor, content marketer, and reiki practitioner who covers wellness, lifestyle, and travel. Her work has appeared in Self, CNN, Prevention, Glamour, Health, Racked, The Huffington Post, Mic, The Frisky, YouBeauty, and many other publications. Her work has been highlighted by BBC News, New York Magazine, Today, Jezebel, Bustle, Reader's Digest, and The Center For Research On Women And Gender. Her greatest loves are her cat and her vitamin C serum. You can find her on Instagram @daycationgram.
---
Comments