Why This Specially Formulated CBD Skincare Brand Gets Results Unlike Any Other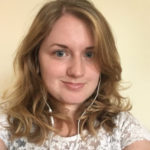 Claire Hannum
Apr 09, 2021
---
Say hello to Myaderm and smooth, clear, glowing skin. 
---
Colorado-based skincare brand, Myaderm harnesses the soothing power of CBD to create moisturizing products that even sensitive skin types will love. Founded by Eric Smart and Dr. Bill Goble, veterans of the pharmaceutical and pharmacy fields, Myaderm was one of the first CBD products to be carried by national retailers that stretch across the country. The brand is ahead of the curve in more ways than one. Using pharmaceutical transdermal technology, Myaderm's moisturizers and pain relief products provide fast-acting soothing relief at friendly prices.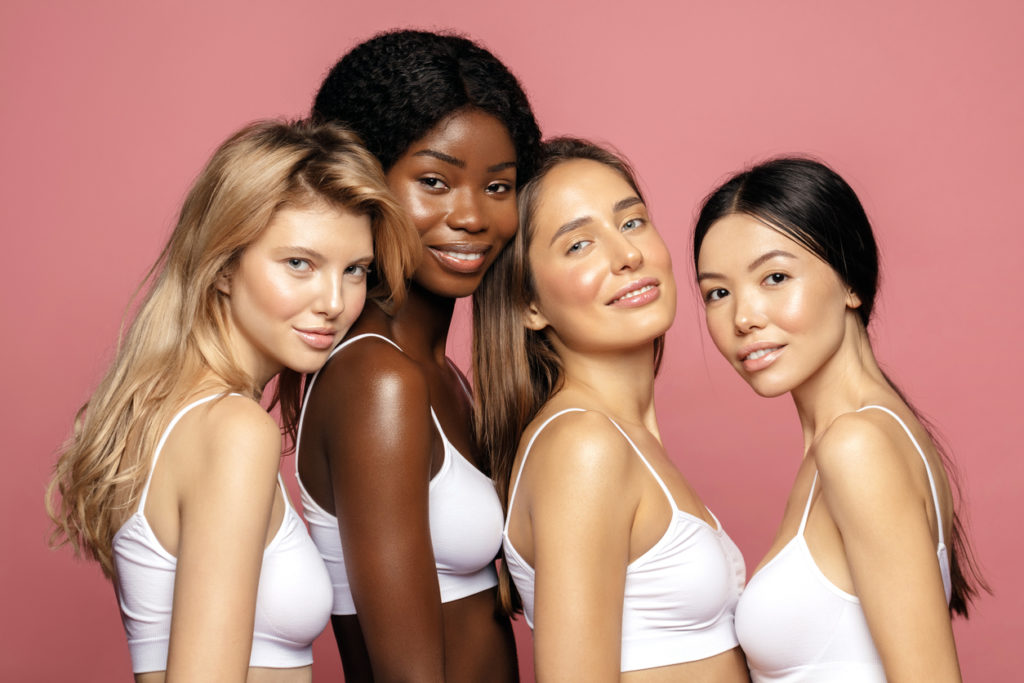 Tapping Into CBD's Soothing Powers
Myaderm's powerful effects are thanks to purified CBD, an anti-inflammatory, antioxidant and emollient ingredient that soothes dry, sensitive, and irritated skin. CBD also reduces excess oil and sebum production.
Myaderm's products are beneficial for all skin types along with management of acne, eczema, psoriasis, and rosacea.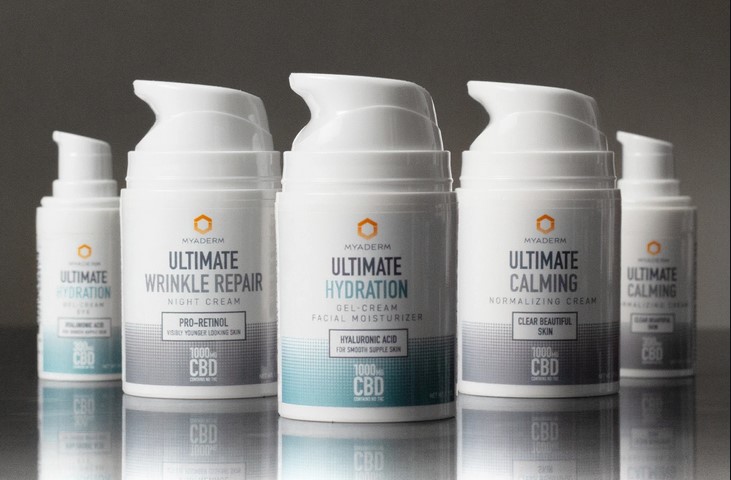 This Relief Runs Deep
Myaderm takes its formulations a step further than your average CBD products. While most are designed to simply sit on the skin's surface, Myaderm's intradermal formulations allow the product to quickly absorb into the skin. As you can imagine, this makes for a fantastic daily moisturizing option - the most soothing step of any skincare routine. And, when CBD comes into the picture, the perks of wrapping up your routine with moisturizer hit a whole new level.
I felt this for myself when trying out Myaderm's Ultimate Hydration Gel-Cream, which combines the classic moisturizing ingredient hyaluronic acid with 1000mg of soothing CBD. With a light, smooth texture, its equal parts calming as it is hydrating. The gel cream packed an especially powerful punch when I followed it with the brand's Ultimate Calming Cream, which includes collagen-boosting vitamin E and other antioxidants to help reduce oil production and reveal a clear, healthy complexion – the perfect companion for those dealing with "maskne." After a few days of use, I already felt some extra glow. 
Anti-Aging Capabilities
Calming your skin and reducing wrinkles don't have to be mutually exclusive. Ultimate Wrinkle Repair Cream, another Myaderm product I'm loving, combines CBD with pro-retinol, a gentle retinol derivative that can help reduce wrinkles overnight. With the added perks of vitamins C and E, you've got a recipe for a calm, collagen-rich, youthful complexion. Most anti-aging products I use involve a bit of irritation as my skin first adjusts to them. But Myaderm's soothing qualities have kept any potential irritation at bay. Instead, I simply relax while enjoying this wrinkle-fighting cream overnight without any redness or dryness.
New CBD products and formulations are continually hitting the market. Myaderm has been here from the start, utilizing scientific knowledge over trends to create products that offer CBD's maximum benefits. No matter how buzzy or confusing the CBD landscape gets, you'll want to opt for brands rooted in science - brands like Myaderm.
---
Author: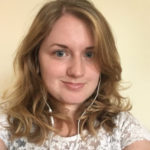 Claire Hannum
Claire is a writer, editor, content marketer, and reiki practitioner who covers wellness, lifestyle, and travel. Her work has appeared in Self, CNN, Prevention, Glamour, Health, Racked, The Huffington Post, Mic, The Frisky, YouBeauty, and many other publications. Her work has been highlighted by BBC News, New York Magazine, Today, Jezebel, Bustle, Reader's Digest, and The Center For Research On Women And Gender. Her greatest loves are her cat and her vitamin C serum. You can find her on Instagram @daycationgram.
---
Comments