Top 3 Post-Pandemic, Anti-Aging Facial Treatments Estheticians Are Raving About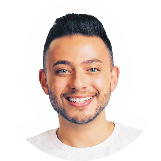 Joey Skladany
Apr 30, 2021
---
Emerge from the confines of your home with dewy, glowing skin thanks to these innovative advancements in facial treatments.  
---
Vampire facial? Consider it old news, along with other trendy treatments that have dominated spa menus for years. When it comes to new in-office skin technology, estheticians have a plethora of options at their literal fingertips. But what are the hot new facial fads, especially in a post-pandemic world where people are now craving a much-needed tune-up or day of rejuvenation?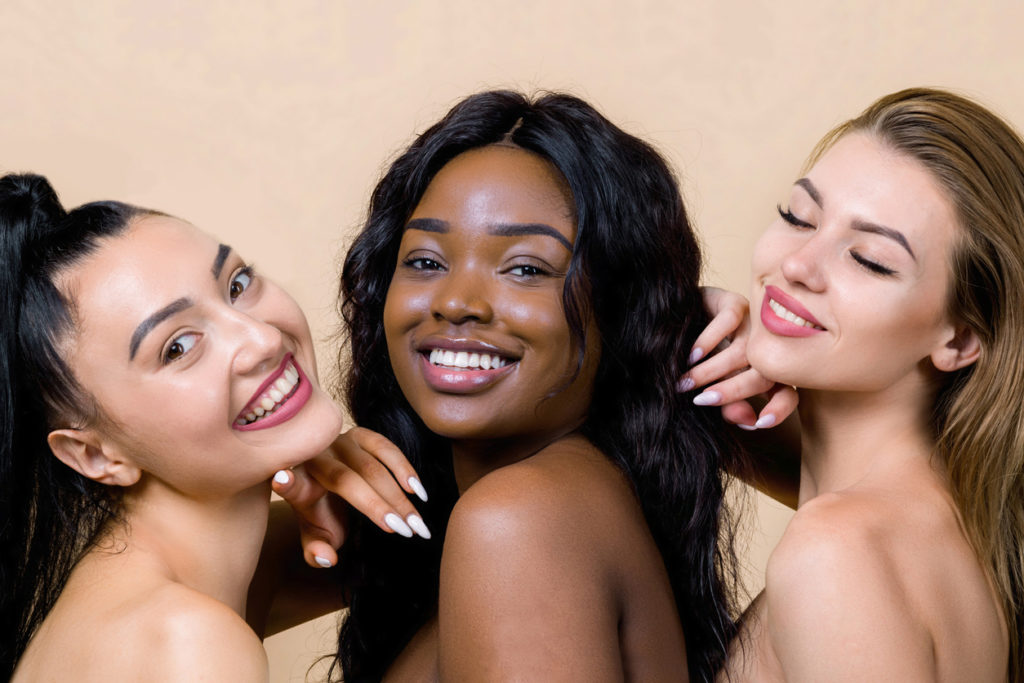 A-list esthetician and skincare sage Gina Marí has the answers, at least when it comes to three tried-and-true procedures with upgraded results. "My goal is to maintain your skin to ensure that it is looking beautiful, vibrant, and full of the youthful, healthy glow we all desire," says Marí. "There are plenty of successful treatments that are here to stay for the long run, but they've made advancements in technology and products to make them even more effective." 
Read on to find out her favorites so you can be prepared for your next appointment. 
Microchanneling vs. Microneedling
While the process of microneedling certainly isn't novel (at least within the past decade), the instruments and serums associated with the procedure have gotten a much-needed upgrade in the form of microchanneling. 
"This advanced trans-epidermal delivery system creates thousands of tiny pathways into the epidermis," explains Mari. "The pores are then simultaneously infused with high-grade active serums customized for each specific skin type. This treatment helps support healthy collagen and elastin while also improving skin's tone, clarity, and texture." 
Perhaps the biggest difference between the two therapies is how the mini-needles puncture the skin. With needling, the esthetician uses a roller that can actually tear the surface tissue as it's dragged across and leave the treated areas aggravated and uneven. Microchanneling, on the other hand, utilizes a "stamping" technique that is both less abrasive and more uniform, thus resulting in significantly less downtime and more positive results. The precision also allows for a much easier absorption of skin-healthy topicals that target conditions like acne, hyperpigmentation, and wrinkles. 
This is an ideal alternative to popular fractional laser treatments which can be painful and require a period of healing.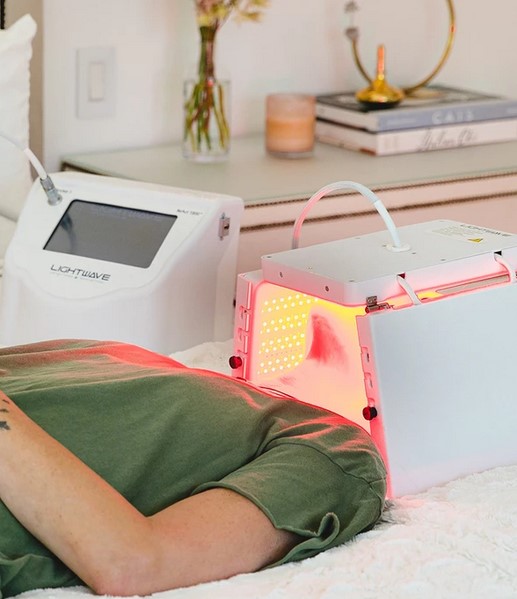 Light-Emitting Diode (LED) Infusion vs. Therapy
Rather than LED light therapy, which has been around for years, the process of LED light infusion "dramatically diminishes the appearance of fine lines and wrinkles, hyperpigmentation, and scarring" by converting light energy into cellular energy that goes deeper into the skin. 
"Topical products are applied and are then activated by LED lights achieving optimal product penetration," says Mari. "Peptides, retinol, hyaluronic acids, and many other amazing compounds are some of the options available." 
Light alone will only interact with the skin, but the use of topicals will deliver these ingredients and the lights to targeted areas that go beyond the epidermis. Think of therapy as a delicious meal that keeps your body satiated and provides base-level nutrition, but infusion as the vehicle that carries the meal's vitamins and nutrients to the parts of your body that need it most.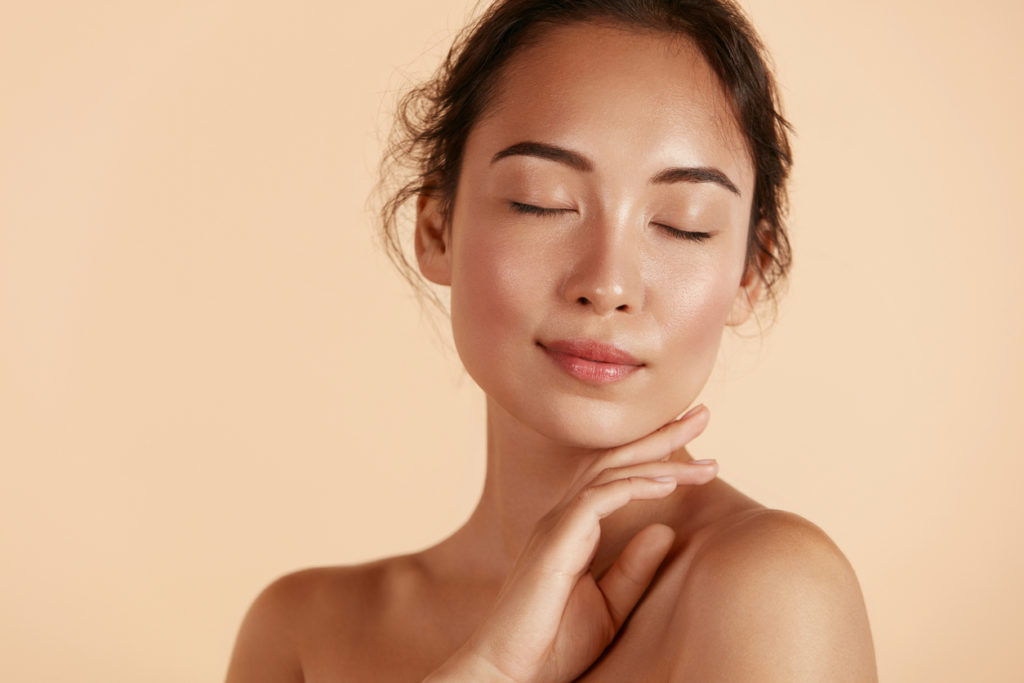 Science and Technology-Backed Products
Other than tools and instruments, the most important part of a facial is the products used during the service. And while many tried-and-true concoctions boast natural ingredients and science-backed results, some new skincare lines are putting technology at the forefront to deliver a "maximum level of absorption and potency." 
"Noble Panacea's new skincare line is revolutionary and their Organic Molecular Vessel (OMV) technology is absolutely groundbreaking," shares Mari. "The technology precisely releases the active ingredients in a timely fashion, ensuring the benefits of each are heightened tenfold." 
She goes on to reveal that the "programmed sequence" even guarantees that the ingredient molecules are "released at the optimal time, sustaining longer-lasting" results.
Mari is not alone in her ecstatic review of the line, invented by a Nobel Prize winner in chemistry, Sir Fraser Stoddart, who once famously said "I was captivated by the fact that I could be an Einstein, a Picasso, a Beethoven, and a Dickens, all at once and the same time." In fact, one beauty editor from Byrdie claims she hasn't experienced a single breakout since using the product. 
Have you been receiving facial treatments that now seem a bit outdated? What has your experience been with these advancements in skin technology? Sound off and share your stories in the comment section below. 
---
Author: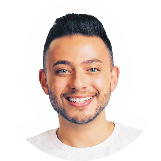 Joey Skladany
Joey is a writer/editor, TV/radio personality, lifestyle expert, former entertainment publicist and author of Basic Bitchen. He was most recently editor-at-large of CBS Interactive's Chowhound and his work has also been featured in major outlets like Food & Wine, People, CNET, InStyle, Yahoo!, Travel + Leisure, Lonny, and BuzzFeed. In addition, he is the host of Awesomeness TV's Dish This and has appeared on Wendy Williams, Entertainment Tonight, CNN, HLN, NBC, CBS, and SiriusXM. Currently based in New York City, in his spare time Joey enjoys volleyball, worshipping Beyonce, fine dining, writing depressing poetry, interior design, and perfecting his stand-up comedy routine. You can find him on Instagram @joeyskladany.
---
Comments