Top 8 Most Innovative, Anti-Aging Skincare Brands Destined For Cult Status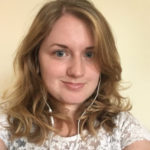 Claire Hannum
May 05, 2021
---
The future of skincare has arrived.
---
As skincare technology evolves and consumers get more vocal about what they want - the beauty industry continues to break many more of its own barriers. From groundbreaking ingredients to jaw-dropping delivery systems that feel more like sci-fi than face cream, these innovative skincare brands are the ones to watch.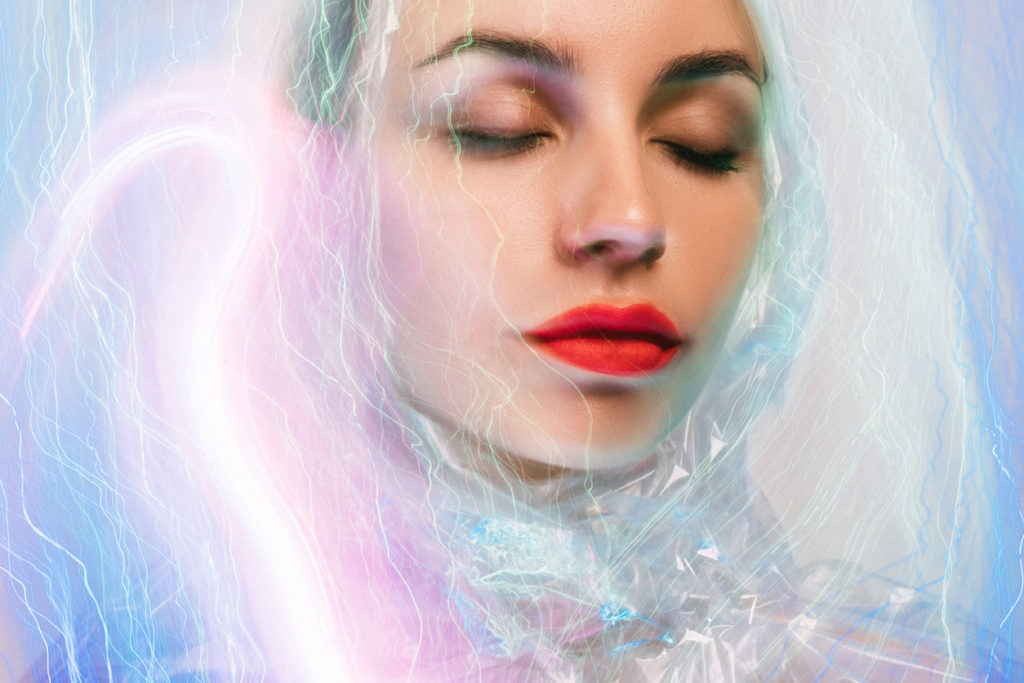 1. Noble Panacea – Absolute Collection Restoring Eye Cream, $239
This groundbreaking brand was created by – drumroll, please - a Nobel Prize winner. How often do you see that in the beauty aisle? Founder Sir Fraser Stoddart has spent his career researching molecular motion and won the Prize for Chemistry in 2016. His research has translated to breakthrough skincare technology that is decades in the making and it's called Organic Molecular Vessels (OMV). OMV is programmed to deliver active ingredients into skin cells with astounding precision, helping to prevent and treat signs of aging while preserving potency and freshness. According to the brand, 'there's nothing in the world like it, it's completely unique."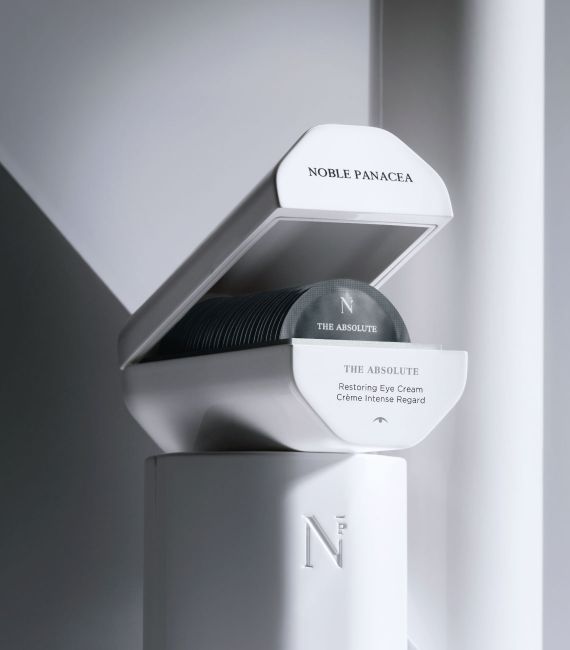 With Absolute Collection Restoring Eye Cream, the skin is treated to a masterful blend of argireline, coenzyme Q10, horse chestnut and many other science-backed ingredients to tighten, brighten and boost collagen production around the eye area with deep, all-day-long hydration. And Noble Panacea takes eco-conscious design and thoughtfulness to new levels - packaged as a set of individually packaged daily doses (ideal for travel) that arrive in a futuristic looking vessel, which you can return to the company for recycling or a refill. And, given the remarkable, skin-smoothing results, count on never-ending refills of each product in the collection, which also includes serums and moisturizers.
2. Orpheus – Resurrection All-In-One Serum, $130
Growing in small areas of Greece and Bulgaria, the rare Orpheus flower can reportedly survive complete dehydration for up to 31 months and "spring back to a lush green state with a single drop of water." So, the clever founder of Orpheus Skincare, Sara Kyurkchieva, built her two hero products - Resurrection All-In-One Serum and Resurrection Bio-Luminous Dewy Essence around this miraculous flower via plant stem cell science and sustainable biotechnology to create their proprietary, Orpheus Flower Cell Peptide Complex - a concentrated triple shot of antioxidant-rich extracts from the flower, powerful peptides, and plant stem cells that work together to boost natural collagen synthesis and rejuvenate the skin.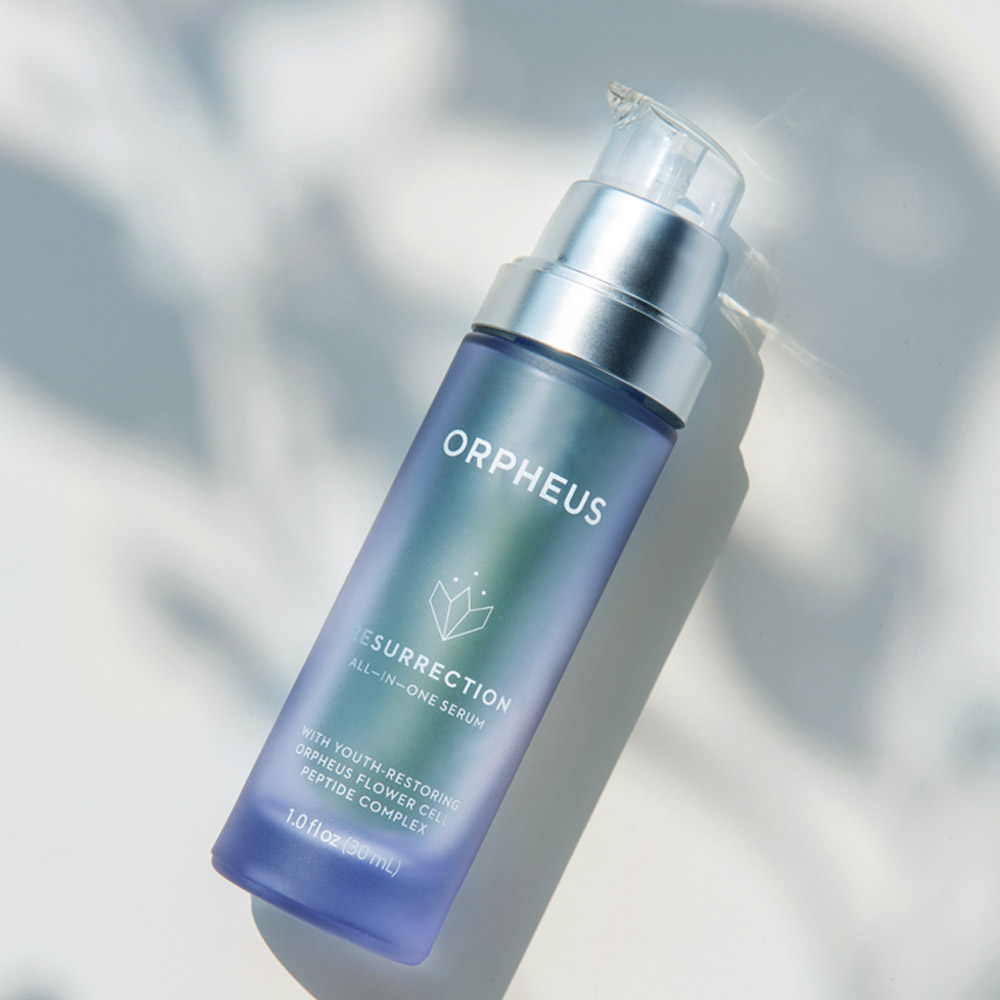 The 2020 Winner of "Best Innovative Green Beauty Product" by the Global Green Beauty Awards and "Most Sustainable Skincare Product" by the World's Premier Independent Beauty and Wellness Awards, these ethereal potions are housed in glass bottles within 100% recycled boxes. Expect delightfully plumped skin and an enviable glow.
3. Trinny London - BFF De-Stress Tinted Serum, $50
You may know Trinny Woodall from the long-running makeover show What Not To Wear, but Trinny also moonlights as a beauty pro. Her brand, Trinny London, first caught buzz for its charming makeup "stacks," featuring pots of multi-use cream-based products that could make up your whole face in seconds. Now, the brand is making waves and streamlining routines with what it calls skincare hybrids: skin care products with a hint of makeup blended in.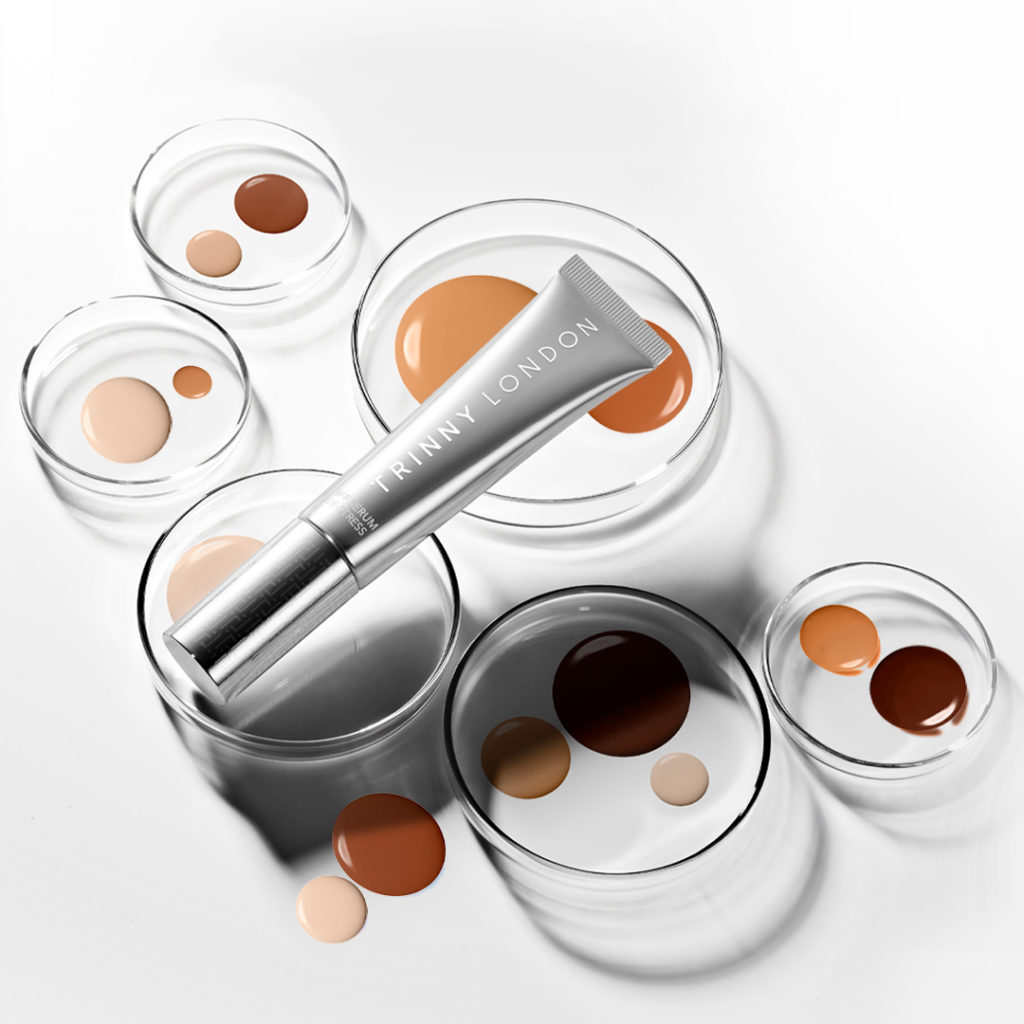 Instead of the typical skincare focus on anti-aging, BFF De-Stress Tinted Serum is uniquely targeted to combat the effects of stress on the skin. The serum multi-tasks by hydrating, providing a nice tint, and implementing a blend of stress-busting ingredients including antioxidants and neurophroline, said to break down cortisol created by the skin.
4. U Beauty - Resurfacing Compound, $88
When U Beauty founder Tina Craig set out to combine most of her favorite skincare ingredients into one singular product, she was told it couldn't be done. Craig wanted to streamline her multi-step skincare routine without missing out on results, so she didn't give up, and kept meeting with scientists until she found a way to make it happen. After hefty research, U Beauty's multi-tasking products were born. Using a unique delivery model that encapsulates active ingredients for the most impact, U Beauty is able to combine a surprising amount of power into their products. They also use recyclable packaging and manufacture with 100% green energy.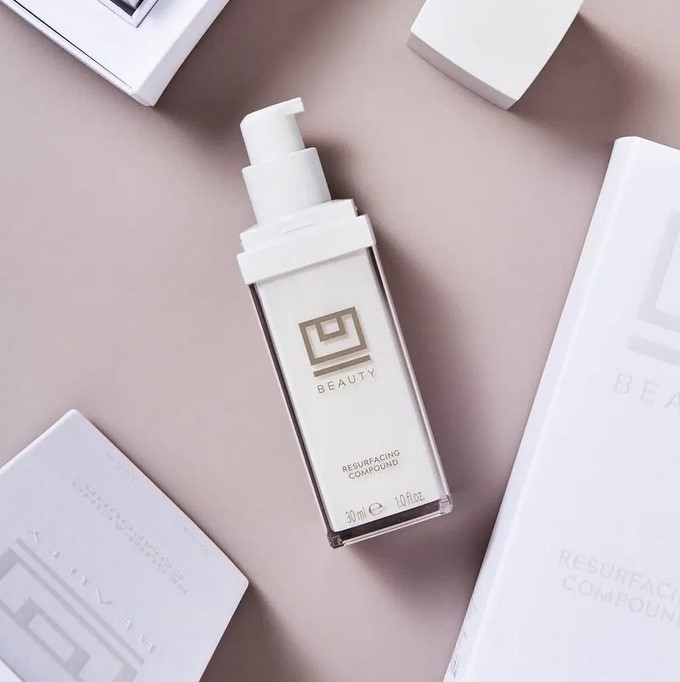 The Resurfacing Compound is U Beauty's most legendary product. It's a singular formula meant to do it all without sacrificing effectiveness. It combines vitamin C, retinol, AHAs, antioxidants peptides, and hyaluronic acid all into one bottle.
 5. Hereaux - Molecular Anti-Inflammaging Serum, $250
Hereaux products have a rare focus on what pros call inflammaging: the impact of chronic low-level inflammation on aging. Founded by two researchers dedicated to the topic, Hereaux is the only skin care product out there billed as "anti-inflammaging." With science at the center of every product, Hereaux not only reduces visible signs of inflammaging, but helps to curb the process altogether.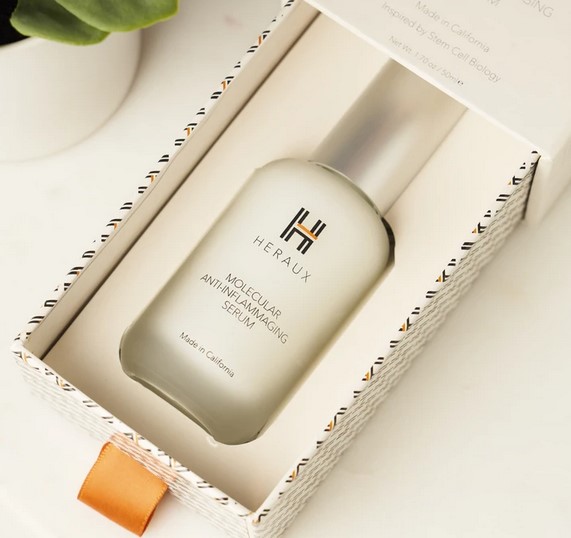 This serum features what the brand calls HX-1, a molecule that protects your skin's stem cells from inflammation and age-inducing stressors. It also includes peptides, vitamin C, and other powerhouse ingredients to put aging into the rearview.
6. Knours - Your Only Facial Cleanser, $28
Knours is designed with hormone-related skin concerns as its driving force. The brand refers to the "3 M's" (menstruation, maternity, and menopause) as the center of every product, and the reason for many of the most frustrating skincare issues women deal with Founded by a physical therapist whose patients frequently mentioned hormone-related struggles, Knours creates gentle products devoid of any ingredients that could have endocrine-disrupting effects.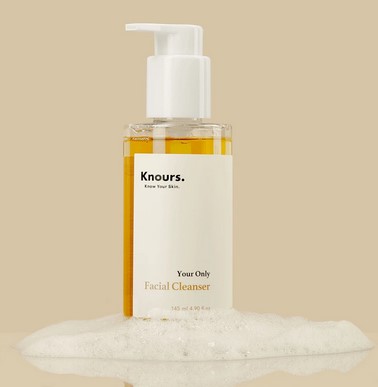 The brand's refreshing oil-to-foam facial cleanser incorporates Knours' signature blend of plant-based ingredients designed to help you rest, de-stress, and protect your energy during hormonal shifts. The cleanser also soothes weary skin with the help of a triple threat - chamomile, olive oil, and jojoba oil.
7. Good Light - We Come In Peace Probiotic Serum, $24
With a focus on "beauty beyond the binary," Good Light is shaking up the script and busting through gender norms to offer neutral skincare products that everyone feels great using.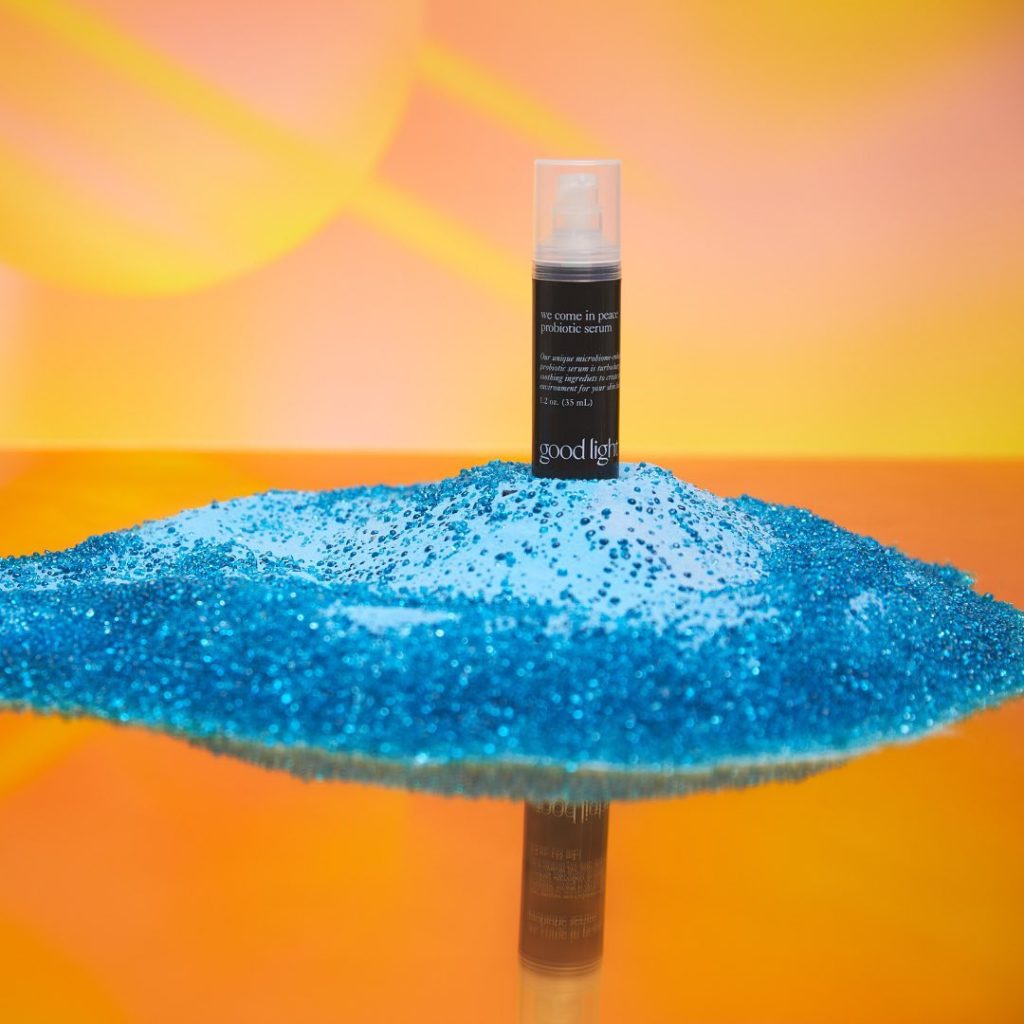 Good Light's probiotic serum strengthens and soothes the skin barrier. With probiotics to help the microbiome, bakuchiol, blue tansy, and other powerful ingredients, We Come In Peace preserves hydration, reduces inflammation, and helps boost cell turnover.
8. Skin Inc - My Daily Dose Custom Blended Serum, $95 
Dubbed as a Supplement Bar (the best kind of bar, let's be real), Skin Inc creates custom blended concoctions for each individual customer. Because lifestyle plays such a key role in the condition of our skin, the brand presents shoppers with a self-diagnostic tool about their routine and skin type. Skin Inc then taps into a skincare guru algorithm to help you choose the best ingredients for you.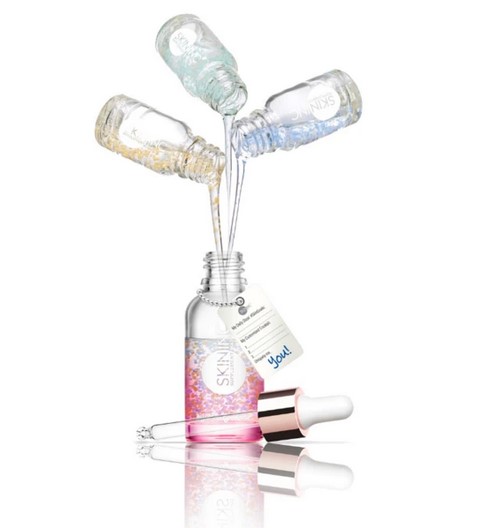 The brand's iconic custom serum offering uses special encapsulation technology meant to keep ingredients as pure as possible until they're applied to your skin. With no scents or parabens, the serum vibes well with even the most sensitive skin. As effective as the product is, it's also visually appealing. Anyone with a pastel-loving inner child will get a kick out of the serum's colorful look.
---
Author: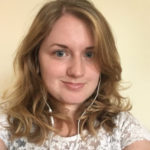 Claire Hannum
Claire is a writer, editor, content marketer, and reiki practitioner who covers wellness, lifestyle, and travel. Her work has appeared in Self, CNN, Prevention, Glamour, Health, Racked, The Huffington Post, Mic, The Frisky, YouBeauty, and many other publications. Her work has been highlighted by BBC News, New York Magazine, Today, Jezebel, Bustle, Reader's Digest, and The Center For Research On Women And Gender. Her greatest loves are her cat and her vitamin C serum. You can find her on Instagram @daycationgram.
---
Comments