Why Beauty Experts Are Loving This Vegan, Cruelty-Free Shampoo and Leave-In Conditioner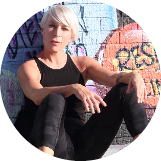 Amanda Fletcher
May 10, 2021
---
You'll be obsessed too.
---
For the longest time, I didn't really have enough hair to write a thoughtful and honest hair care overview given I've shaved my head twice in the last five years. But with COVID I've let my locks grow, so I'm back!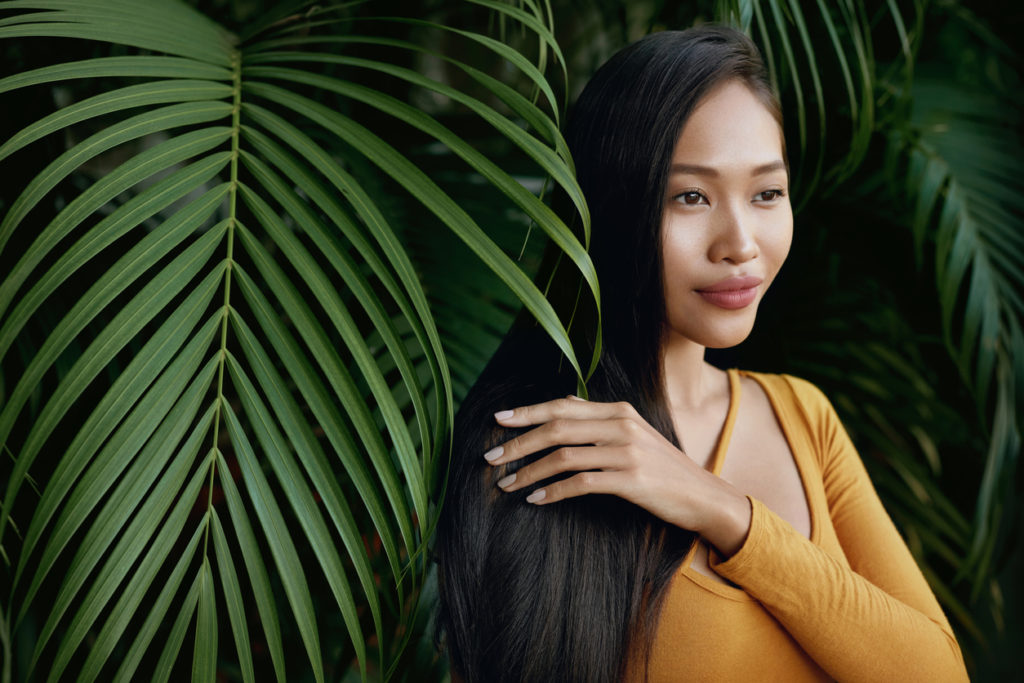 "Performance without sacrifice" is the Neuma tagline. What this means is that the company is committed to quality, plant-based ingredients for PETA-certified vegan & cruelty-free products that are made in the USA and packaged in recycled and recyclable containers. Their "zero lists" include 15 ingredients they refuse to use, things like formaldehyde, urea, and sulphates, which are known to cause adverse reactions on your skin and scalp, along with the environment and the planet.
Bottom line: You can feel good about using these products. 
I tried the reNeu Shampoo and neuMoisture Instant Fix, and I also shared them with my roommate to weigh in on, since I am a bleached blonde and she is a brunette who uses color to cover her premature grey. 
reNeu Shampoo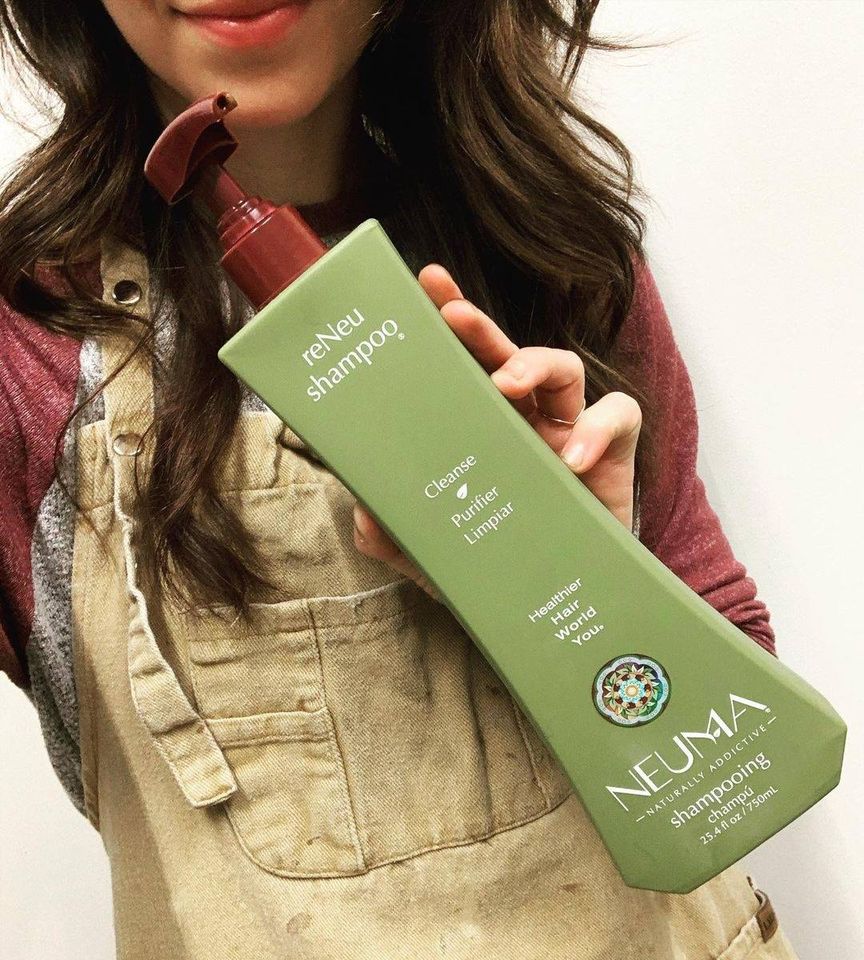 This clarifying formulation specifically targets build-up from product, hard-water minerals, and environmental pollutants. It is a proprietary blend of plant extracts and essential oils designed to maximize your color, protect from UVA & UVB oxidation and leave your hair wildly shiny. The list of ingredients includes sunflower seed oil to balance the oiliness in your hair and scalp, peppermint oil to reduce irritation, sage extract to soothe and condition, and lavender extract to promote cellular health. 
First, the scent is amazing - it's an intoxicating mix of vanilla and peppermint for that soothing spa scent; not at all cloying. And the hand-feel is decadent, rich, and smooth. It also builds to a thick lather and I couldn't wait to create hair sculptures with it. 
I loved using this invigorating shampoo. I am a sucker for suds and silky hair - two things reNeu Shampoo delivered on. That said, I am a bleached blonde so I need to be careful with clarifying formulations, which this is. My roommate doesn't have these same concerns. She shared that the first day after she washes her hair it's usually a nightmare - flat and full of flyaways. Not so with reNeu, though. Her hair was full of body. She even used it to wash her hair extensions and said they looked brand new as a result. Win-win!
Bottom line: I loved how this product made my hair feel and the delightful shower experience. And, my roommate was enthralled. I'm also excited to experience Neuma's blonde care products.
neuMoisture Instant Fix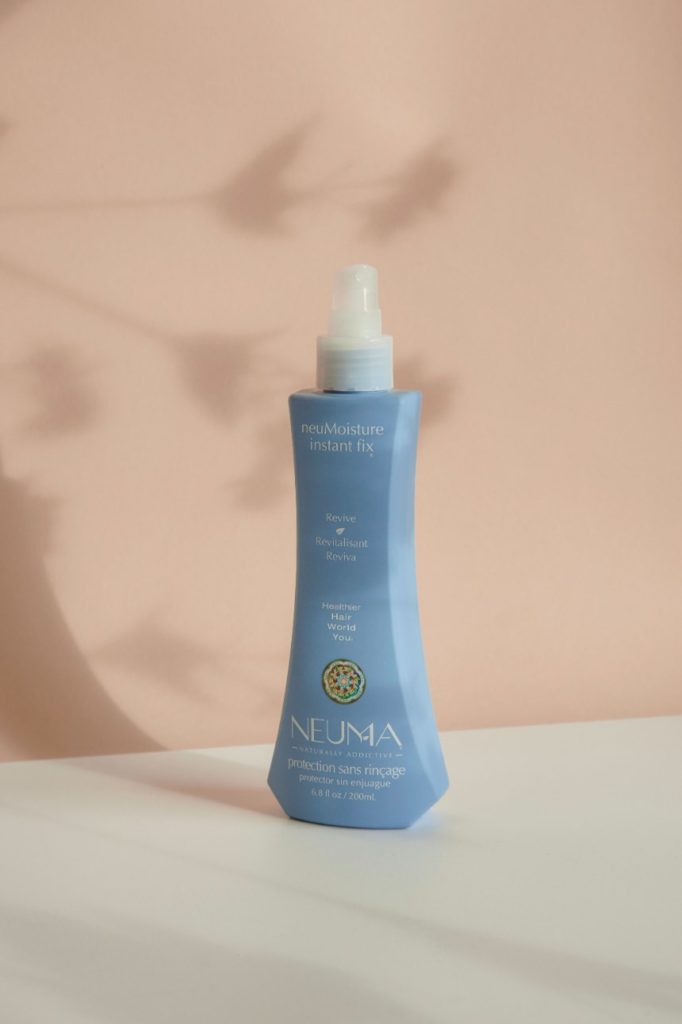 Formulated specifically for dry and chemically damaged hair, neuMoisture Instant Fix is ideal for me and my bleached-blonde tresses that take a beating. Infused with hair-silkening cottonseed oil for moisture and softness and avocado to condition and detangle, there's also chamomile for shine, among many other hair-strengthening essential oils and extracts. Spraying this goodness helps seal the hair cuticles and cuts down on flyaways, while also protecting against heat damage. 
My hair combed out in seconds with nary a tangle - no small feat when you bleach like I do!  And the scent is a decadent blend of lavender, tangerine and vanilla, with a hint of coconut, though I don't see that listed as an ingredient. Maybe it's the apricot kernel oil I'm smelling. Either way, it's dreamy. 
I let my hair air dry after using Instant Fix and often when I do this, I wind up with a brittle-looking mop, kind of like Jeff Daniels in Dumb and Dumber. This was not the case with neuMoisture. Instead, I had a shiny cap of hair that I couldn't keep myself from caressing. And my brunette roomie shared the same exact experience - once she was able to pry it away from me, that is!
Final verdict: This stuff is a miracle in a bottle and nobody is getting their hands on it but me. Sorry, roomie!
Even more importantly, not only does Neuma create natural, eco-friendly products, they also offer a wide range of formulas, designed to treat all types of hair and body care needs. This is a brand that celebrates diversity and has something for everyone. 
---
Author: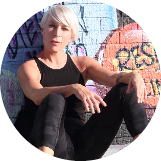 Amanda Fletcher
Amanda Fletcher is a writer, editor and coach whose personal focus is recovery and wellness. A prolific travel and freelance feature writer, her work has been published in the Los Angeles Review of Books, the Orange County Register, FAR & WIDE and many more. You can follow her story on Instagram @theamandafletcher and find her at http://amandafletcher.me
---
Comments