Sholayered: This Disruptive Japanese Fragrance Brand Creates Ultra-Pure Scents You'll Be Obsessing Over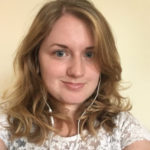 Claire Hannum
May 18, 2021
---
Prepare to leave a memorable impression.
---
Forget the one-size-fits-all perfumes of the past: Sholayered is creating scents that reach deep into the core of who you are with just a simple spritz. The Japanese fragrance line has turned the traditional perfume creation process on its head to deliver scents that center around philosophy, emotion and simplicity.
Sholayered - discover the art of simplicity through pure scents.
The company's Zen lifestyle values are reflected in each component of the brand, from the simple packaging to the sustainable, toxin-free products to the purity of the scents themselves. For founder Sho Ishizaka and his team, self-expression through fragrance is prioritized long before trendy branding or shiny pennies. Sholayered scents are about much more than that.
A Zen Approach
When founder Sho Ishizaka launched Sholayered in Tokyo in 2013, he knew he wanted to create fragrances with philosophy and spirituality at their core. Sholayered's parent company, Scentnations, is the first company to manufacture fragrances in Japan rather than import, so he knew a thing or two about breaking boundaries.
Ishizaka's method is all about utilizing scent to express your identity, your values, and your central beliefs. This approach goes into every step of the production process. As the name implies, Ishizaka created Sholayered to be, well, layered! The hand-selected scents can be combined to create signature fragrances that complement your style.
Disrupting The Scent Pyramid
Breaking down Sholayered's one-of-a-kind, zero-waste approach to fragrance is all about throwing a wrench into the traditional scent pyramid. Most everyday perfumes use a three-layered method for creating scents, called the scent pyramid. The pyramid consists of a top, middle, and base note. The base note is the loudest scent of the bunch - the scent that leaves the most intense impression and often overpowers middle and top notes. Sholayered prefers to make room for the top and middle notes in their purest form, and that means eliminating base notes entirely - something usually shied away from in the fragrance industry.
How do they pull this off? Through innovative production methods. In Sholayered's preparation process, the fragrance's fruity and citrusy notes are increased, while bold base notes are eliminated. While base notes can be sensual and expressive, they can be overpowering. The brand prefers fragrances with a simpler, more refined scent. Creating a fragrance that is both light and strong without the help of a base requires bringing out its complex layers in just the right balance.
Sholayered offers Zen-inspired scents
A Unique Scent Process
As the brand often says, each scent is meant to be "subtly fragrant and addictive." That means that in a world of intense, overpowering smells, Sholayered fragrances leave a fresh and light impression. Sholayered makes this happen by ensuring the product's core ingredients (think fragrance, alcohol and water) are perfectly balanced for an optimum light-as-air scent.
Just as the order in which you add ingredients to a meal is key, the timing of each ingredient in a fragrance also impacts the final creation. This process requires a new level of thoughtfulness and care, with each Sholayered fragrance prototyped more than 20 times during the production process until it's just right. In fact, during Sholayered's initial creation phase before the brand launched, the team tested over 1,000 different fragrances and aromas to find just the right combinations. The end result is a subtle but unforgettable scent profile.
Body Sprays You'll Love
Sholayered's most adored product is one I can't stop obsessing over: their legendary Body Spray. Available in all of Sholayered's core scents (including Lemon Peel, Champagne, Olive Vodka, and Hibiscus, among others), the spray is nearly as light as water. It applies a subtle yet irresistible scent that creates a sense of comfort and a soothing mood. I've long struggled to find a signature scent because I've shied away from fragrances that seemed to come on too strong. Not anymore! Sholayered's subtle scents are exactly what I need to make an impression without overwhelming the senses of everyone around me.
The 10ml bottle of Body Spray is perfect for life on the go, especially as we dip our toes back into the world after so many months of social distancing. It's the ideal size for tucking into your purse, carry-on bag, or your powder room drawer for quick touch-up spritzes during dinner parties. The Body Spray's simple, pure scents are housed in alluring minimalist packaging as soothing as the fragrance. In short, it's a joy to use.
You can enjoy a single scent or layer them to create your own personal fragrance.
Personalizing Your Scent
Because Sholayered's fragrances are designed to complement one another, the scent that expresses you best may be a combination of several Sholayered products worn at once. Some Sholayered loyalists wear one scent alone, while others love to layer - either will create a memorable result. If you prefer just one layer, experiment with one of Sholayered's pure and refreshing core scents. Each one is designed to represent certain moods, feelings and sensations. And because it has no base note, the scent will last longer and won't change throughout the day. If you're looking to try out layers, adding additional scents will create a depth to your fragrance and a combination that aligns best with your style.
Mix it up by sampling combinations on your own or refer to Sholayered's layering suggestions for ideas that evoke specific moods. (I especially love the creativity-centered suggestion of Fresh Pear and Sugar Lychee.)
Some enthusiasts double up their fragrances by spraying one scent on their clothes and another on their bodies. For example, a fresh or fruity scent on your jacket is a lovely welcome when you meet someone new, while a floral scent on your wrists or decolletage offers a sexy second impression.
With scent so strongly tying us to our memories and emotions, fragrance should be a personal experience that honors the core of who we are. With Sholayered, you can have exactly that - with some pretty packaging to go along with it.
---
Author: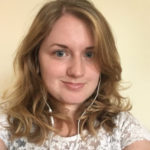 Claire Hannum
Claire is a writer, editor, content marketer, and reiki practitioner who covers wellness, lifestyle, and travel. Her work has appeared in Self, CNN, Prevention, Glamour, Health, Racked, The Huffington Post, Mic, The Frisky, YouBeauty, and many other publications. Her work has been highlighted by BBC News, New York Magazine, Today, Jezebel, Bustle, Reader's Digest, and The Center For Research On Women And Gender. Her greatest loves are her cat and her vitamin C serum. You can find her on Instagram @daycationgram.
---
Comments