Everything In This New Skincare Collection Is Under $30 and Beauty Experts Can't Get Enough Of It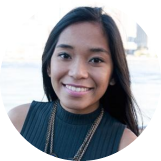 Isis Briones
May 03, 2021
---
Say hello to natural, high-quality affordable skincare.
---
You know what they say, less is more and the same goes for your skincare routine. Your daily regimen shouldn't include ingredients you can't pronounce, which is why Stripped Beauty is a must-try.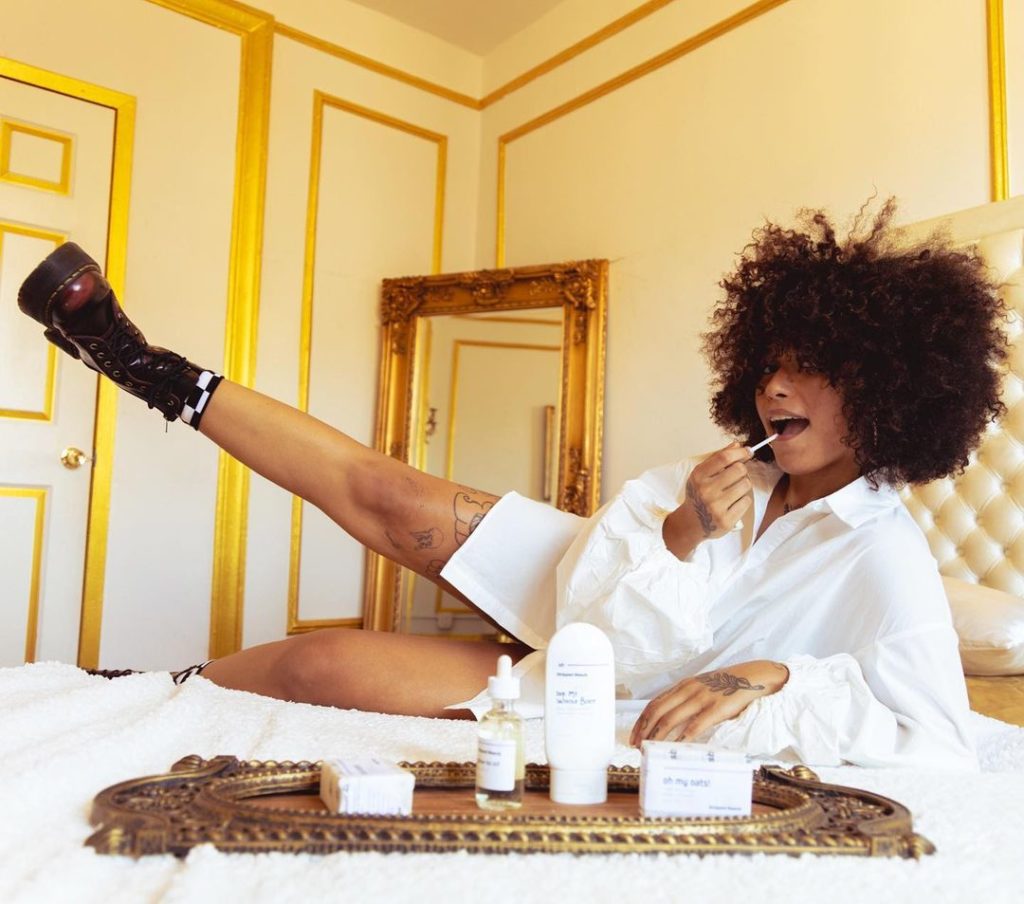 The upstate New York-based brand has a simple approach to beauty and boasts a line of high-performing, minimal ingredient, vegan products. Stripped Beauty prefers to strip things down and use as few ingredients as possible along with simple packaging, hence the name. This team prioritizes the power of nature and elevates it with science resulting in a naturally top-notch experience. 
Brand founder, Melissa Arpino dreamed up Stripped Beauty while in college. Having grown up with sensitive, acne-prone skin, experiencing new products was both a challenging and costly endeavor for her. "I'd spend money on expensive products, only to be left with irritated skin and breakouts," says Arpino. "Discovering an affordable skincare routine seemed impossible." Born out of necessity, she set out to create a cleaner approach to treat her own skin by teaming up with her mother, who has formulated cosmetics for over 35 years. The result is this natural and effective collection of acne-fighting, sensitive skin-approved face, and body care. 
To make things even better, the brand's seamless process is also reflected in the products' prices. Every item is priced at under $30 as the beauty lovers and chemists behind the brand believe you shouldn't have to overpay for quality. There are no gimmicks, just solid products you can count on.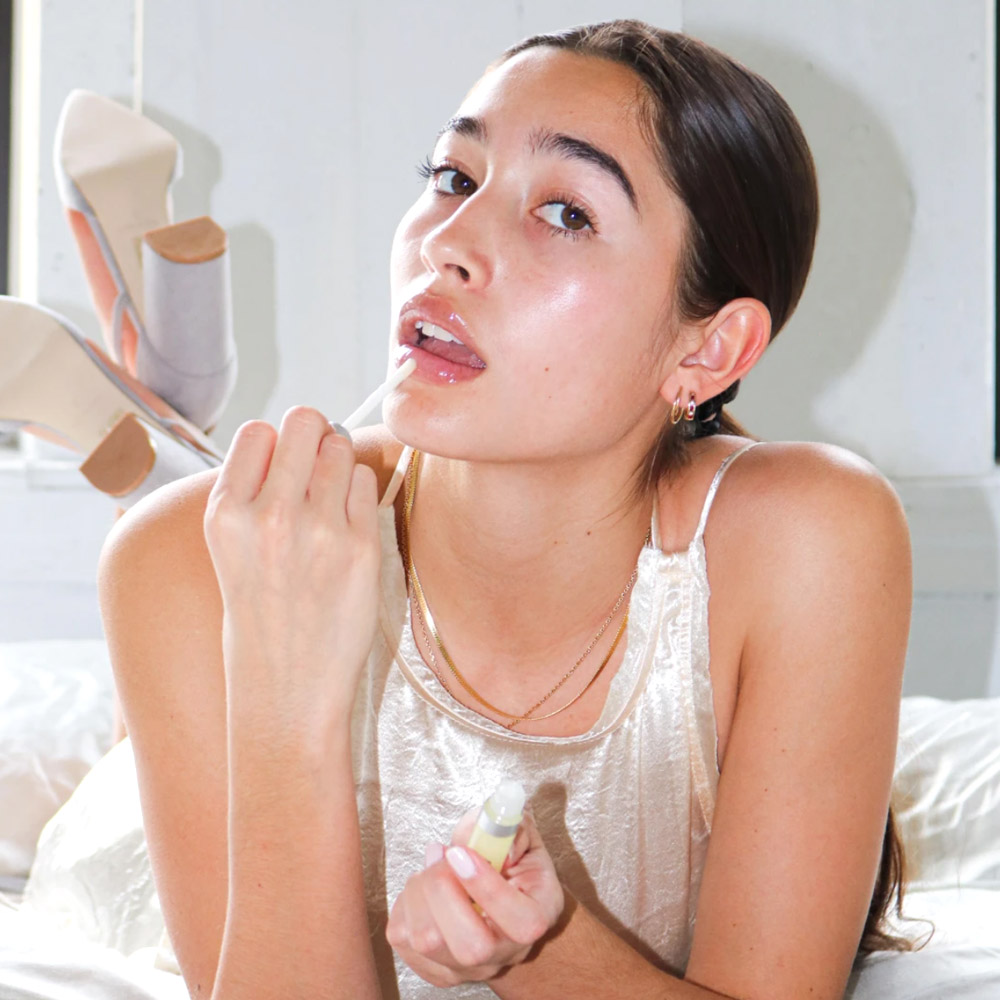 Go for the Gloss 
Ever since the pandemic started, I've grown to hate lip products staining my mask to the point where I've opted out of putting anything on altogether. Since licking your lips for moisture is exactly what not to do, Stripped Beauty's Balm Bae has become the game-changing essential I never leave home without. 
Balm Bae is a color-free lip gloss made of organic butters and oils that turn into a long-lasting lip balm after a while. Not only does it not leave marks on my mask, when I take off my facial covering, but I also love that I can get that initial shine, and eventually, it's able to effectively moisturize my lips. It's the ultimate two-in-one deal for the affordable price of $8. 
Opt for a Mess-Free Mask 
Face masks are a major seller for the brand. With a velvety consistency, the Wanda Clay Mask is a popular buy as it uses French red clay, kaolin, and rose clay to unclog pores, reduce skin irritation, and decrease inflammation. 
My go-to is the Cosmo Clay Mask as I have oily, acne-prone skin which is exactly what it's designed for. The combination of Bentonite, French green clay, and kaolin work together to draw out excess oils while leaving the natural oils to do their job and avoid overdrying. 
I know what you're thinking, I'd rather put on a face mask to avoid the mess. Lucky for you, Stripped Beauty is one step ahead with the brand's Face Mask Brush. For only $8, it's an easy way to apply an even layer while also keeping the jar clean of any bacteria from your hands.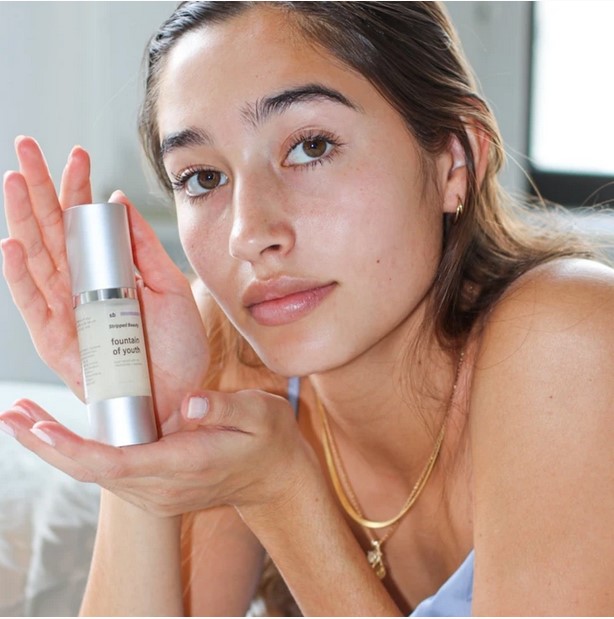 Your New Favorite Serum Has Arrived
A solid serum is a staple of any effective skincare routine and Stripped has you covered with their aptly named, Fountain Of Youth. High doses of hyaluronic acid and peptides along with squalane and niacinamide infuse the skin with hydration while firming and brightening your complexion. The result: a flawless, alluring glow. 
The Bottom Line 
For me, the easier, the better and there's nothing complicated about Stripped Beauty. If you're on the hunt for a simple, high-quality way to switch up your routine without breaking the bank, look no further than this up-and-coming under $30 line — it won't disappoint. 
---
Author: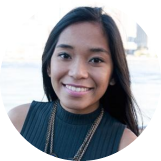 Isis Briones
Isis Briones is a freelance writer for Forbes, Travel + Leisure, and more who covers everything from beauty to travel and everything in between. Prior to freelancing, she was the Entertainment Writer at Teen Vogue. From Manhattan to Muramvya, Burundi, she's also lived all over the world. There's actually no telling where she could end up next, but she's always ready with a carry-on packed for whatever adventure comes her way.
---
Comments