This Dermatologist-Created Skincare Brand Features Real Diamonds For Your Most Radiant Complexion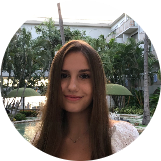 Yasmin Maleki
Jun 18, 2021
---
Dr. Stuart Kaplan's collection of clinically proven, age-defying products will make you swoon. 
---
A solid skincare regime is a necessity but with a seriously overwhelming number of options, choosing products is more confusing than ever. Cut through the clutter by experiencing a dermatologist-backed line that has years of research behind it.  Kaplan MD's Diamond Contour Collection blends the best of science with organic ingredients for instant results. And, with crushed diamonds as one of the main ingredients, self-care has never been more luxurious.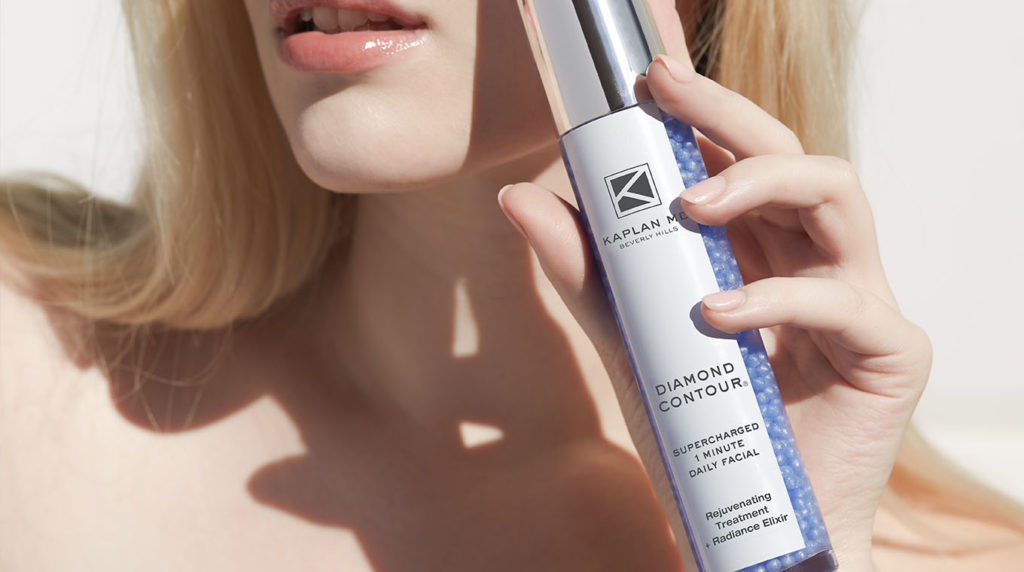 Founded By A World-Renown Dermatologist
For over 30 years, Beverly Hills-based dermatologist and Assistant Clinical Professor at UCLA, Dr. Stuart Kaplan has helped his patients achieve healthy skin. His talent and expertise are sought after by celebrities and beauty industry luminaries.  When his patients, who have regularly experienced the most touted skincare brands, repeatedly shared with him how challenging it is to find "simple yet effective" products, he decided to create them himself. 
Made in the USA, his Diamond Contour Collection was inspired by Dr. Kaplan's trademarked Diamond Contour® method, to recapture the radiance of youthful skin. Just like a flawless diamond, he believes there are four facets to beautiful skin: Radiance, Plumpness, Texture, and Rejuvenation. "Our face is shaped like a diamond in our youth," he says.  "As we age that diamond slowly transitions into a pyramid, where the bottom part of your face is wider than the upper portion of your face." He refers to this as the 'Diamond of Youth vs. Pyramid of Aging.'  Formulated with high concentrations of patented antioxidants, FDA-approved peptides, organic plant ingredients, and crushed diamonds, Kaplan MD's Diamond Contour Collections delivers an instant, visibly smooth, vibrant complexion. This is results-oriented, transformative skincare at its best.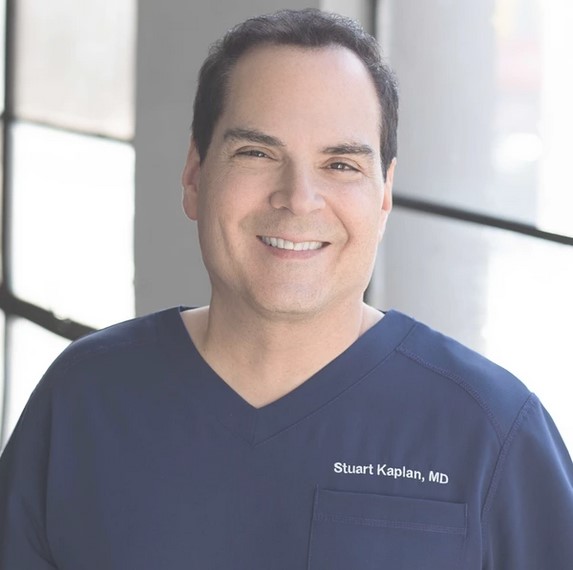 A Firming & Lifting Eye Serum That Actually Works 
We have all used eye serums to help combat puffiness, dark circles and tighten the undereye area. Some feel too sticky and some sink right in but don't do much more than add a bit of moisture. The Kaplan MD Diamond Contour Ultimate Hydration Firming Eye Serum, on the other hand, is designed with an exclusive liquid crystal ingredient that truly brightens your entire eye area while providing a lovely lifting effect without an ounce of tackiness. 
The powerful four-in-one treatment is clinically proven to firm, hydrate, and smooth fine lines and wrinkles after just one use. Yes, that's quite a bold statement, but after just one use, I truly saw and felt a difference. The serum uses two-layer technology to hold the liquid crystal inside of a pearl filled with deeply hydrating hyaluronic acid. The pearls are suspended in an anti-aging serum containing 22 certified organic extracts, three anti-aging peptides, not one, but four types of hyaluronic acid, and those heavenly crushed diamonds. According to Dr. Kaplan, "the eyes are one of the first places to show signs of aging…. you have to replenish and nourish skin with extreme hydration, while simultaneously rebuilding its collagen and elasticity." After experiencing this wondrous serum, this is exactly what it does.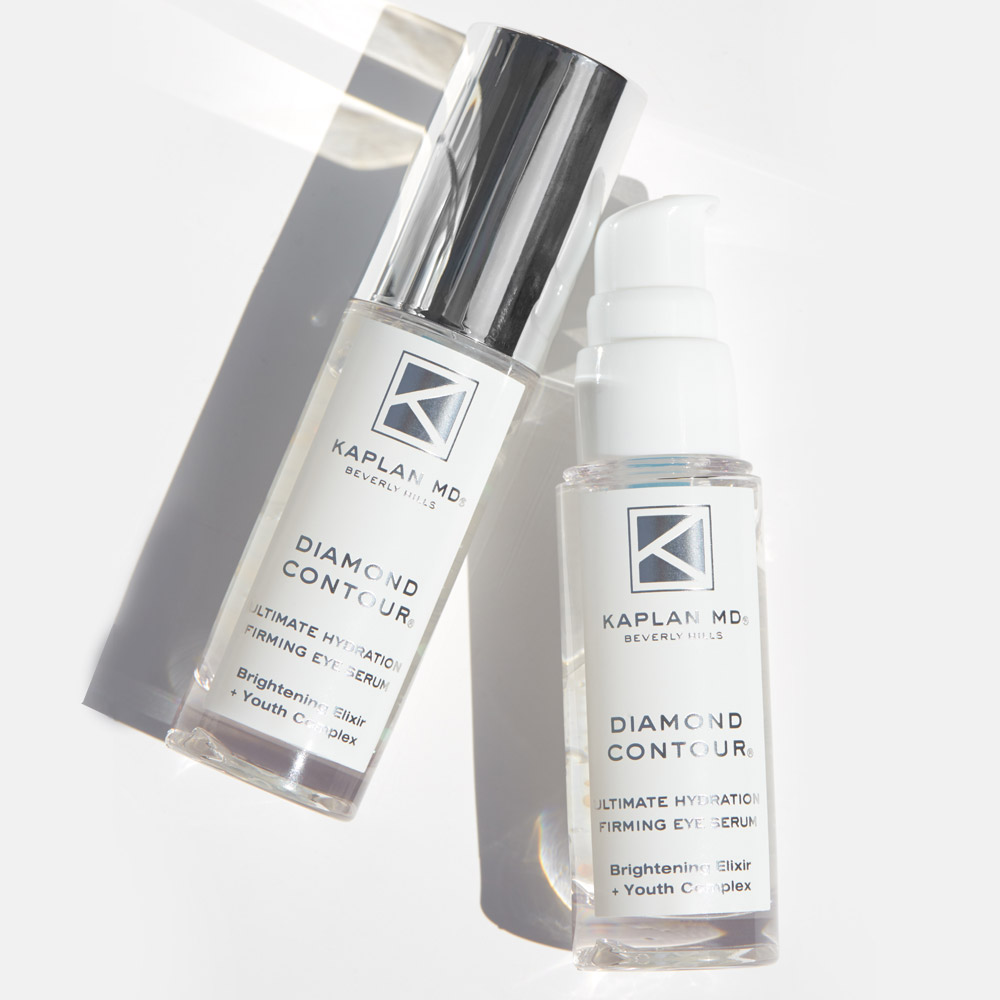 Nourish The Neck
Jade and rose quartz rollers have gained significant cult followings. They're most effective when used along with a serum as these trusty skin-soothers help massage product into the skin. Kaplan MD has cleverly created a 2-in-1 hero with the Diamond Contour Lifting Rose Quartz Neck Serum. Just like the award-worthy eye serum, this neck serum also delivers results after just one use. In clinical tests and after just two weeks of use, 100% of users said their skin was "calmed and soothed" and felt "softer, smoother, and more hydrated."  
While clients visit his office for his signature treatments that help skin look more radiant and flawless, Dr. Kaplan realizes that many people don't have enough time for regular appointments. "My Diamond Contour Collection harnesses the power of proprietary ingredients with unique delivery systems to bring you treatments that restore useful radiance and transform your skin," he says. The revolutionary technology behind this serum, in combination with clinically proven results, make this a gratifying and easy daily ritual for anyone eager to firm and lift the neck.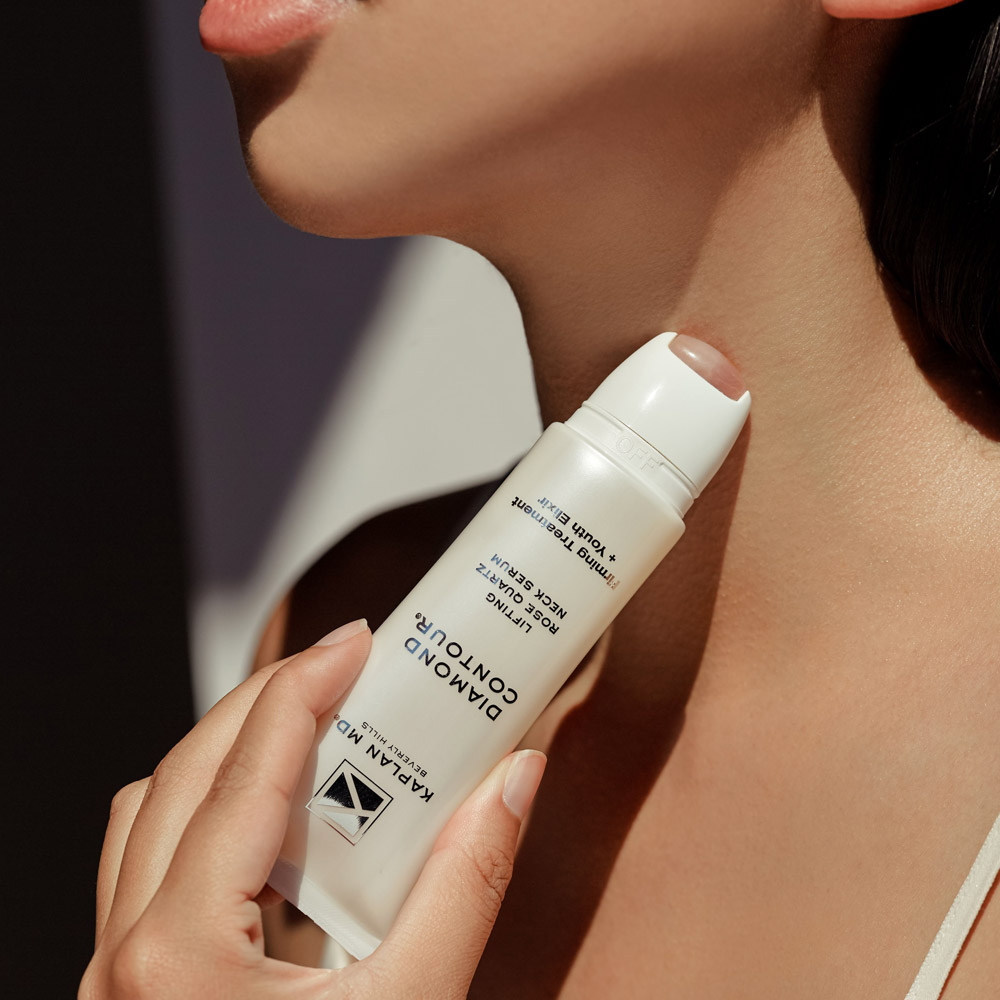 The One-Minute, Glow-Inducing, At Home Facial 
With brand new technology developed in France, Kaplan MD's Diamond Contour Supercharged 1-Minute Daily Facial is a miraculous creation. Featuring crushed diamonds, fruit enzymes and 22 organic extracts, these powerful ingredients are encapsulated and suspended via the wondrous pearl technology to keep them in their purest, most natural form. As you pump, a "supercharge" effect is created inside the bottle – that's where the magic happens. 
Gently massage it onto dry skin for 30 seconds then allow the product to rest on the skin for an additional 30 seconds followed by a warm water rinse. Once again, it should come as no surprise that after my first use I was astonished at how hydrated and smooth my skin felt, and this lasted throughout the day. Only one minute for healthy, glowing skin – what more could you ask for?
I'm grateful to have discovered the Kaplan MD Diamond Contour Collection. Even the packaging is recyclable and BPA-free. This easy, three-step system delivers glowing, luminous skin in less than five minutes. Having these doctor-developed products at my fingertips and in the comfort of my home has been an absolute game-changer.
---
Author: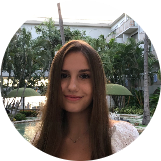 Yasmin Maleki
Hi beautiful people! Welcome to my world of beauty where I review makeup, skincare, and more! As a beauty lover since the birth of Youtube makeup videos, I am here to give you my honest reviews of each product I try! Hope you enjoy :)
---
Comments