Achieve Vibrant, Hydrated Skin With This Clean, Amino-Acid Infused Skincare Collection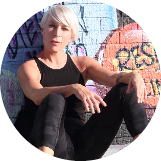 Amanda Fletcher
Jul 23, 2021
---
An engaging sensory experience with proven results.
---
Staring down into the crystal blue azure, I realize I can almost see the bottom. With the subtle fresh scent, I can't wait to dive in. No, I'm not talking about the waters of Lake Tahoe or Bora Bora, I'm talking about the H2O+ Hydration Oasis Refreshing Gel Moisturizer.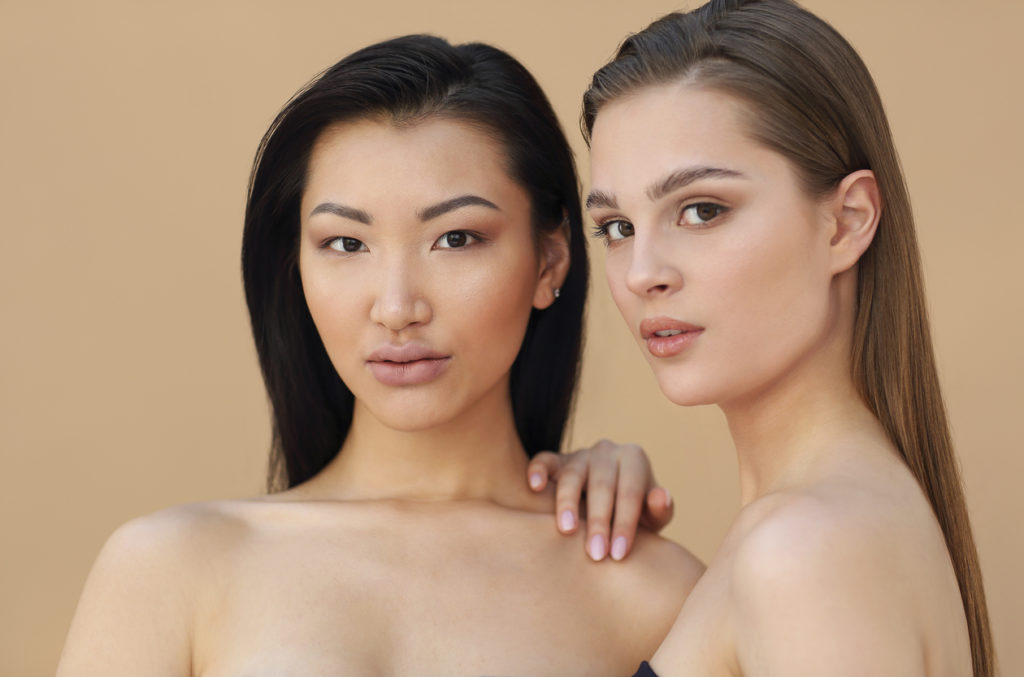 Conceived in Chicago in the 80's by designer and artist Cindy Melk, H2O+ was formulated to deliver maximum skin hydration to the skin's surface. (Sixty percent of the human body is made of water, so it makes sense that we spend so much of our time trying to replenish our liquid selves.) Acquired in 2011 by Pola Orbis Holdings, the Japanese company also responsible for Jurlique, the H2O+ products, packaging and purpose have continued to evolve in exciting ways. 
Building off of the original formula's dual-delivery hydration system, the brand's signature moisturizer, the famous "blue gel," is now being produced in Japan. All of their collections are now designed in partnership with their Japanese research and development team and formulated according to strict EU Cosmetic Regulations. Their hard-hitting skincare is rigorously tested through independent third-party laboratories, and no products are ever tested on animals.
The improved formulations are inspired by the Japanese concept of Gokan Ni Hibiku, which roughly translates to "an echoing of the five senses," to deliver a full sensory experience that leaves you looking and feeling energized. The new formulas are packaged in environmentally conscious cylindrical glass and fueled by their unique Hydro-Amino Infusion, a blend of hydrating actives and key amino acids created to maintain optimum hydration levels.  The hydrating actives include trehalose (a plant sugar), bio-identical lipids and chamomile to lock in moisture. It also features 5 amino acids selected to energize the skin and complement the skin's natural functions. This powerful blend works together to help boost the skin's elasticity and strength while improving skin hydration for a healthy-looking complexion.
Fans of the line include celebrity makeup artists Emma Willis and Theo Turner, and pretty much anyone who has stayed at a Disney Resort for the past 15 years. Walk into any Disney resort or climb aboard any Disney cruise and you'll find H2O+ products in your guest bathroom. (This must be how those princesses maintain that smooth, luminous skin they're so famous for.) 
Here's what I experienced:
Hydration Oasis Refreshing Gel Moisturizer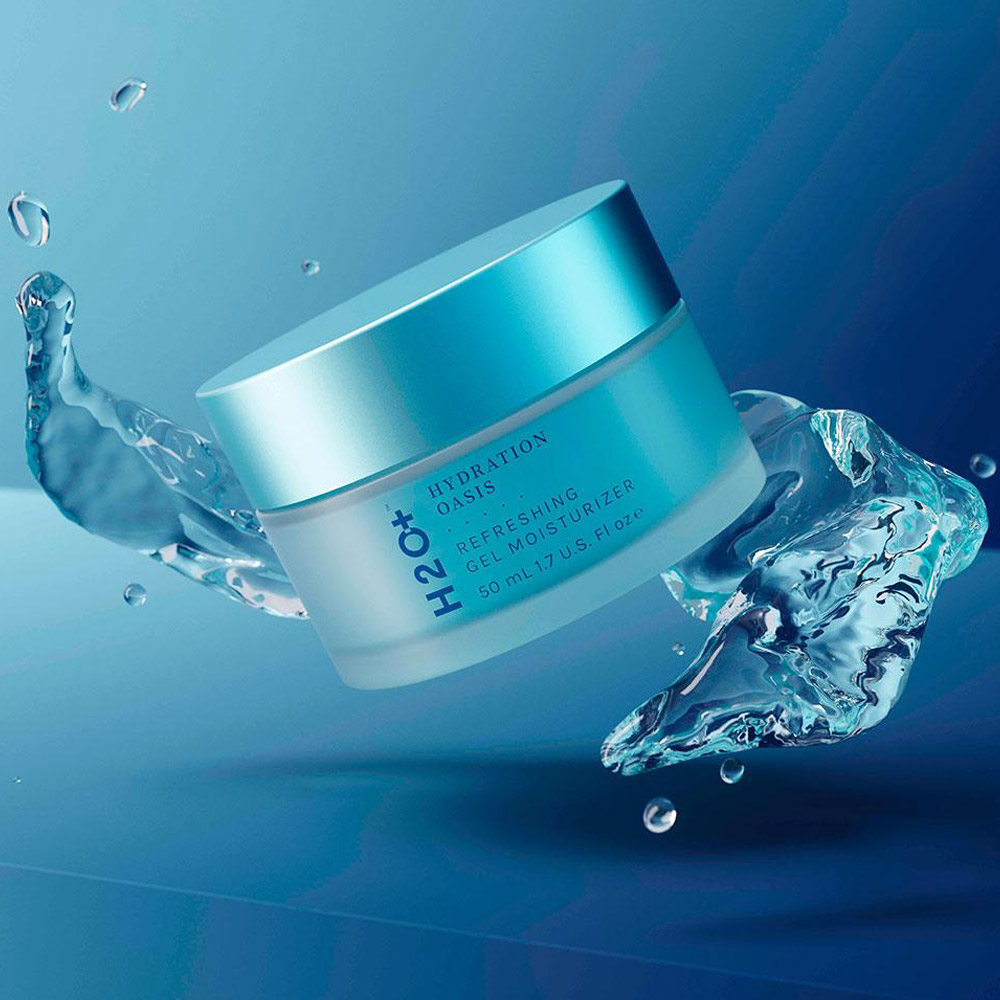 H2O+ has three skincare collections–Oasis, Sensitive, and Age Renew. 
You'll want to experience the Oasis line, with its cool blue lines and fresh scents. The Refreshing Gel Moisturizer lives up to its name. The intensely blue gel has an ocean air scent, dissolves effortlessly into your skin and leaves a smooth sheen that's never tacky. As noted on the list of ingredients, it's water first, but better. I am definitely one of the 98 percent of users who found an increase in overall skin appearance and hydration after using the gel for a week. 
In addition to the Hydro-Amino Infusion, there are a variety of fruit and flower extracts in this formulation, including Malus Domestica Fruit Cell Culture Extract (also known as apple stem cells) to help protect skin cells from environmental damage and Cryptomeria Japonica Bud Extract (Japanese cedar bud) to help stimulate cell turnover leaving you with renewed and glowing skin.
Hydration Sensitive Milk Serum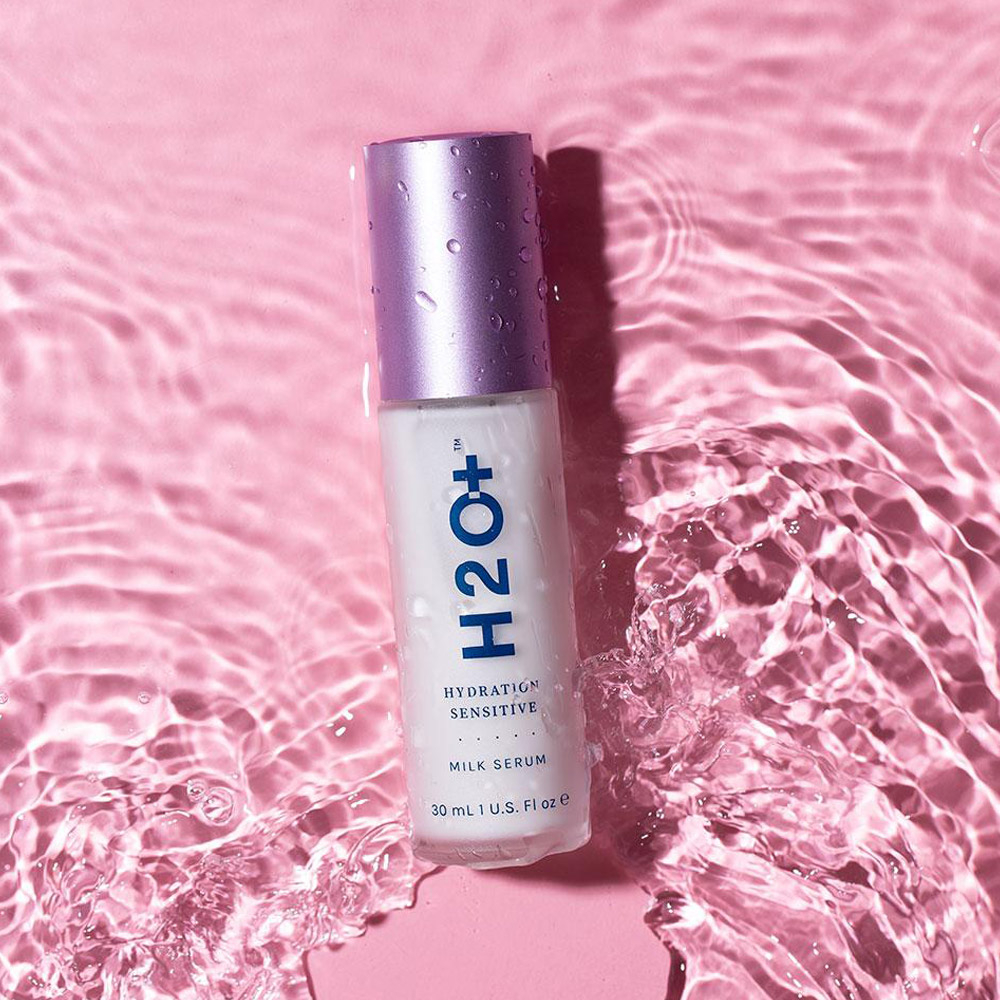 Sensitive skin reacts to ingredients and the environment, essentially what you put on and in your body. The result? Inflammation. Redness. The cure? H2O+ Hydration Sensitive. Part of a four-step system, the Hydration Sensitive Milk Serum was formulated to reduce redness and soothe reactive skin. It has a faint, clean scent and absorbs quickly, calming my fiery face almost immediately. Stand out ingredients include the Hydro-Amino Infusion, Agastache Mexicana Extract (Ysop or Hyssop) for its antioxidant and anti-redness properties and Euphrasia Officinalis Extract, known for its soothing properties to reduce redness and inflammation.
Hydration Age Renew Eye Cream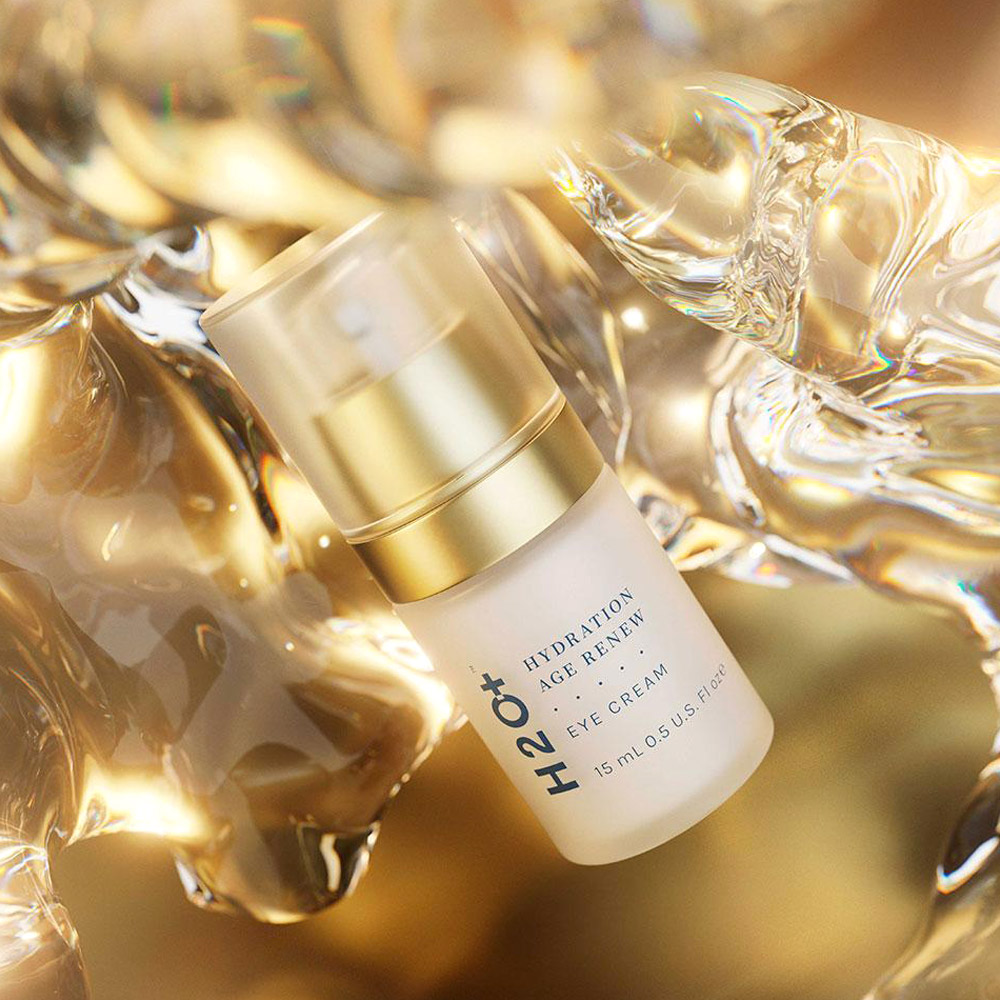 The Age Renew line is akin to H2O+ becoming a prominent philanthropist. The formulations are ultra-rich, yet still lightweight, aimed at targeting fine lines and wrinkles, with an eye to improving overall skin texture. 
The Age Renew Eye Cream is definitely a different experience in comparison to the other H2O+ products I used. The first thing I noticed was the scent–the Age Renew products have their own delicious, earthy, herbaceous smell. Next was the texture–lavish and creamy and decadent, it was exactly what my poor old eyes needed. Stand out ingredients include Palmitoyl Tripeptide-5, known to help reduce puffiness and fine lines, Dunaliella Salina Extract, an antioxidant green micro-algae, Rosa Roxburghii Fruit Extract (from the chestnut rose) which is rich in Vitamin C, and Aspalathus Linearis Extract (Green Rooibos) for flavonoids which protect skin from environmental stressors.
I've been using H2O+ products for a few weeks now, combining all three lines, because, well, I have dry, sensitive skin of a certain age, and the formulations are meant to be layered on top of one another. Each line is unique, not just in the way it's packaged and presented, but also in scent, texture and colors. The viscosity is noticeably different, which I love. I don't feel like I'm getting the same thing in a different bottle. As a result, I have noticed marked improvement in my overall skin health, but most noticeably in its plumpness. Push on my cheek with a finger and the bounce back is immediate. 
H2O+ is an absolute keeper.
---
Author: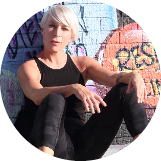 Amanda Fletcher
Amanda Fletcher is a writer, editor and coach whose personal focus is recovery and wellness. A prolific travel and freelance feature writer, her work has been published in the Los Angeles Review of Books, the Orange County Register, FAR & WIDE and many more. You can follow her story on Instagram @theamandafletcher and find her at http://amandafletcher.me
---
Comments