This Natural and Vegan Hair Care Collection Promises To Deliver Stronger, Smoother Hair - And, Everything Is Under $8!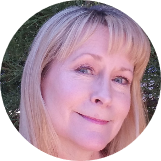 Tracy Teel
Jul 07, 2021
---
Organic hemp seed oil and avocado oil are just two of the starring ingredients.
---
Every month, we hear about new beauty brand launches, but what does it take to stand the test of time? Brothers Paul and Archie Bogosian created Fantasia Industries in November 1964, and 57 years later, it's still going strong.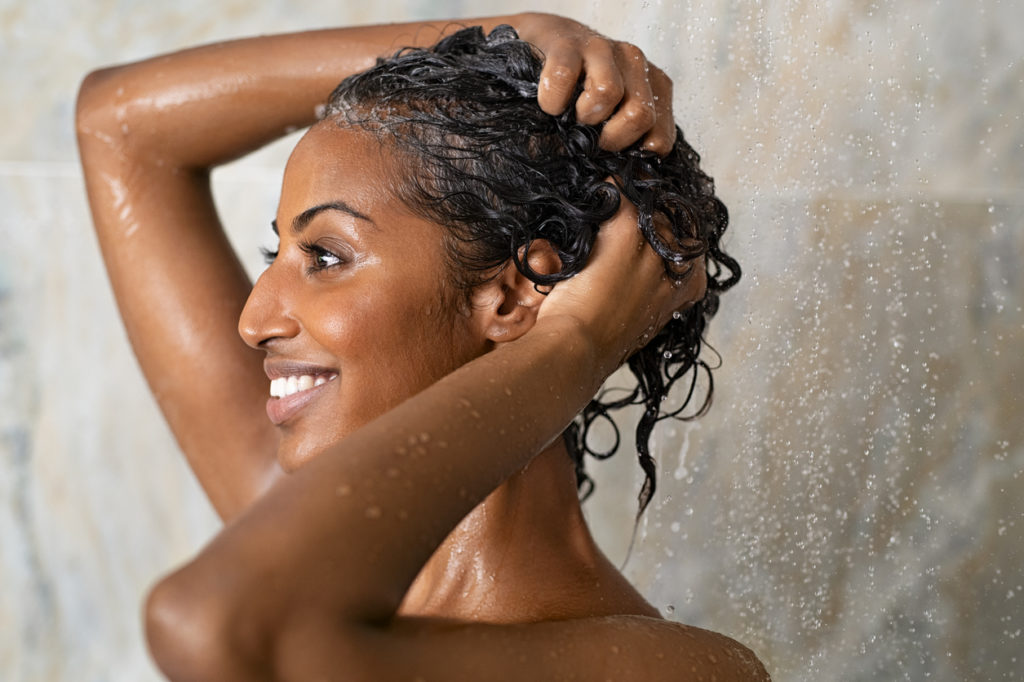 As hairdressers and salon owners, the New York city founders developed their products for their personal clientele because they felt the available offerings at the time didn't live up to their potential. Today, the Bogosian brothers' promise "to provide high-performance hair care products that meet your unique needs and exceed your expectations" continues to impress professional hairdressers and retail consumers alike.
Innovation, Evolution, and Family
The difference between surviving and thriving in the beauty industry has a lot to do with a company's dedication to innovation. Today, the Bogosian brothers' sons and cousins oversee the brand's direction, and together they focus on developing products that meet the needs of real people, whether they be everyday staples like shampoo and conditioner, or styling products, like their innovative foam-free Liquid Mousse Spray-On Firm Control Styling Lotion. Ever since it arrived on-scene in the 1990s, it has attracted customers, so it shouldn't come as a surprise that the new Leaf Legacy line – which took two years to formulate – has its very own version. This natural, organic hair care line may ultimately be the "cure for all your hair troubles."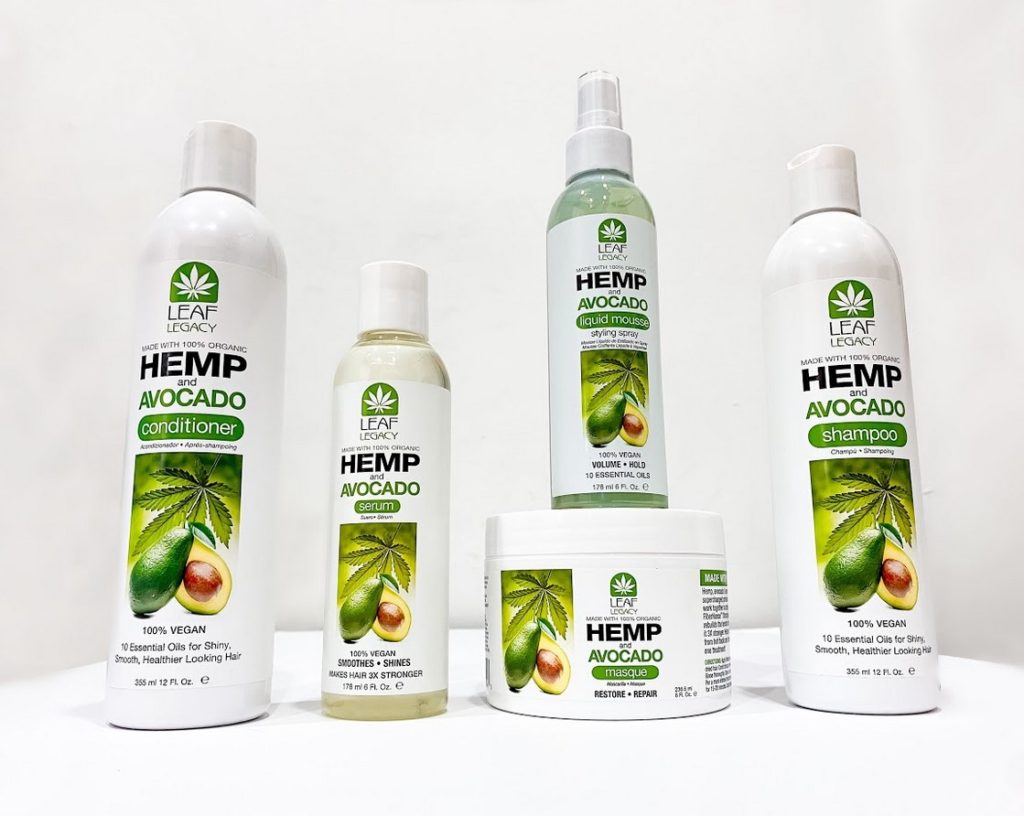 Moisturize, Nourish and Strengthen Strands
Leaf Legacy's lineup features some heavy hitters built on the power of two organic oils: omega-rich hemp seed and avocado. If you're looking to naturally cleanse, de-frizz, and moisturize your hair while also preventing breakage and eliminating brittleness, the high concentration of amino acids and vitamins A, C and E will do the trick. But there's something even bigger at work here. Leaf Legacy contains FiberHancetm Fantasia Industries' innovative and patented bond-building ingredient that makes hair up to three times stronger by multiplying the hydrogen and ionic bonds with keratin in every strand. By penetrating the cortex, FiberHanceTM fortifies weak hair. Leaf Legacy also contains 10 additional essential oils to enhance scalp health, and all of their bottles are recyclable.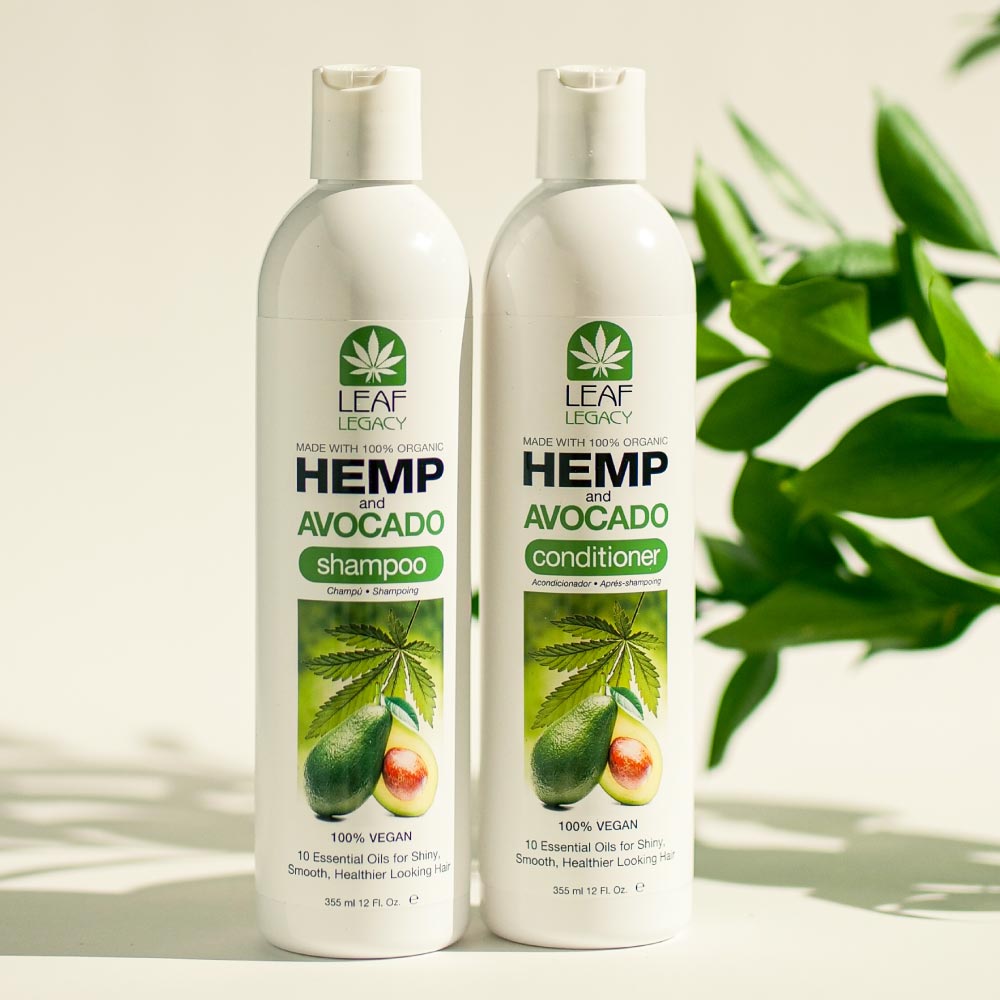 Standout Products for Shine, Strength, and Softness
When it comes to hair woes, my tresses suffer due to my affinity for both being blond and having a sleek, smooth look. My hair is also quite fine. I'm using the Leaf Legacy Hemp and Avocado Shampoo and Hemp and Avocado Conditioner along with a twice-weekly deep hydration treatment thanks to the Hemp and Avocado Masque. The shampoo has a mild scent and produces a very soft lather. Like many people during the pandemic, I've experienced some hair fall and am thankful that Leaf Legacy's products also contains plant-based phytonutrients that encourage hair to reenter its growth cycle. 
The Hemp and Avocado Serum is hands down, my favorite product for giving my hair a shiny, smooth finish. It only takes a few drops, so err on the side of caution. When applied to slightly damp hair, it makes for a sleek blowout that lasts all day – no frizz whatsoever. 
A Transformative Hair Care Brand That Won't Break the Bank
Making products accessible at an affordable price point often means cutting corners, but you won't find that with the new Leaf Legacy lineup. All five of the newly introduced Hemp and Avocado products ring in for the low price of only $7.99 each. For salon-quality haircare featuring "the Mighty Leaf," that price point is unheard of and offers retail consumers a professional experience without zapping their budget.
So … which one will you be trying first?
---
Author: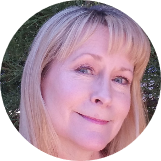 Tracy Teel
Tracy Ann Teel is a full-time freelance writer and the owner of Finesse Writing and Editing LLC. She's a tutorial writer for San Francisco Globe's beauty platform, FierceLeague.com, covering everything from skin and hair care to makeup and nail art. She writes for skincare companies, dermatologists, and cosmetic surgeons, and proudly taught at her MFA alma mater, the University of California Irvine, as a member of their adjunct faculty in English. She's been a textbook reviewer for Prentice Hall, been recognized three consecutive years in the Who's Who Among America's Teachers, and has written professionally for 30+ years. Her poetry chapbook Such Dust was published by Finishing Line Press, and her work has appeared in Alaska Quarterly Review, Rattle, Pearl, Kaleidoscope, and Lake Arrowhead Life.
---
Comments