Why The Biggest Names In Skincare Are Obsessed With This Revolutionary and Affordable Facial Toning Tool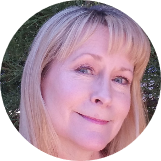 Tracy Teel
Jul 02, 2021
---
It's eco-friendly, anti-bacterial and unbreakable too.
---
Look up SACHEU Beauty's founder Sarah Cheung on YouTube or Instagram, and you'll quickly see she knows how to grab your attention. Her social accounts have garnered more than 1M followers, and Cheung isn't shy about going bare-faced or boldly stating what she'd never use on her skin. Her covet-worthy dewy glow speaks volumes about the value of the traditional beauty routines she grew up with in Hong Kong. "I remember seeing my grandmother use facial rollers daily," she says, "and it's the secret to how she keeps her skin lifted and glowing" without resorting to Botox or surgery.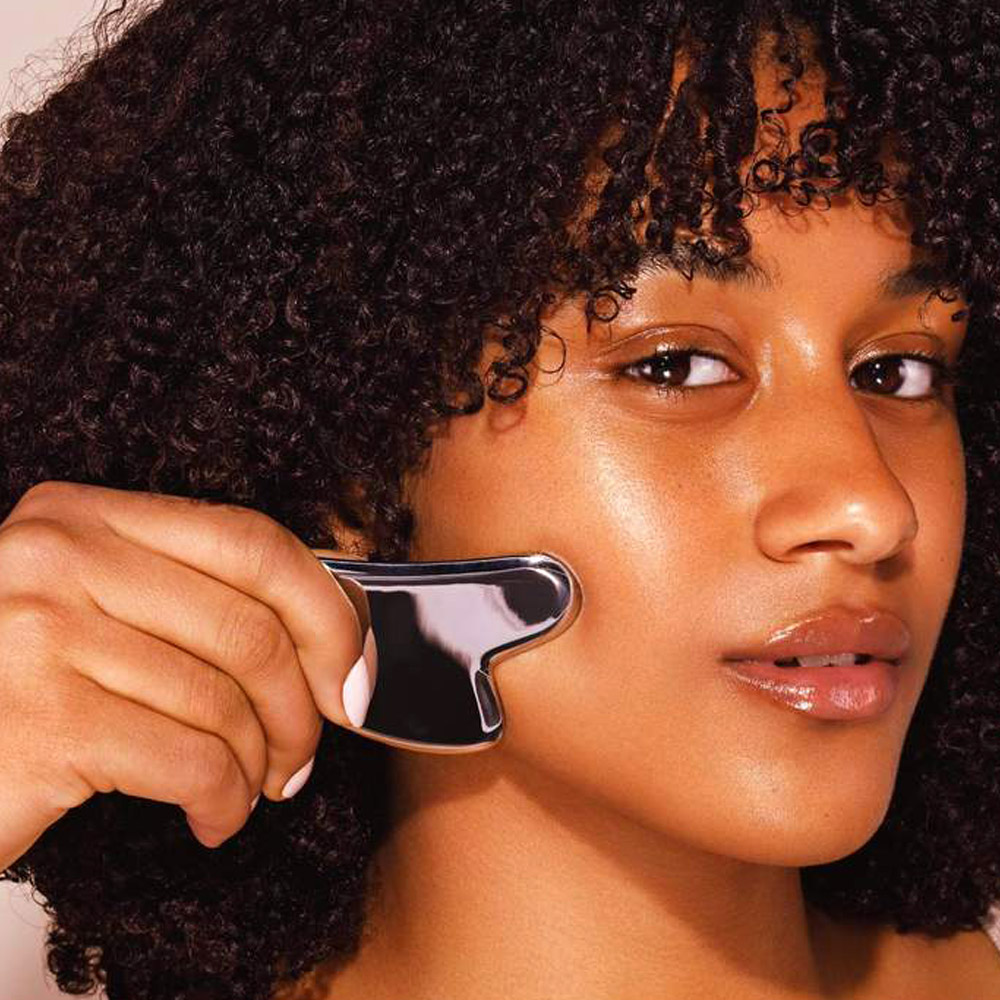 Although many of us in the West are relative newcomers to facial tools, the instant attraction to jade and quartz facial rollers and gua sha tools may have us skipping over one fundamental flaw in their composition – their porous nature. SACHEU Beauty has tackled that downside head-on by developing shimmering stainless steel products that are more than just Insta-worthy hype.  
An Innovative Launch Approach 
Every beauty brand envisions its launch with a unique set of objectives, but rarely does a company opt for the tools-first approach. Facial tools are "staples in Chinese beauty" and something Cheung felt needed revamping. 
"I wanted to combine what I've learned as a passionate consumer of skincare with the traditional knowledge from my roots to create a set of facial tools you can trust."
Cheung's products have captivated celebrities as well as seasoned and budding skincare enthusiasts, making SACHEU an inclusive brand with a diverse following. From frequent mentions by the Kardashians to nods from big-time skincare influencers, such as Hyram, James Welsh, and Susan Yara, these sleek-looking tools are destined for stardom.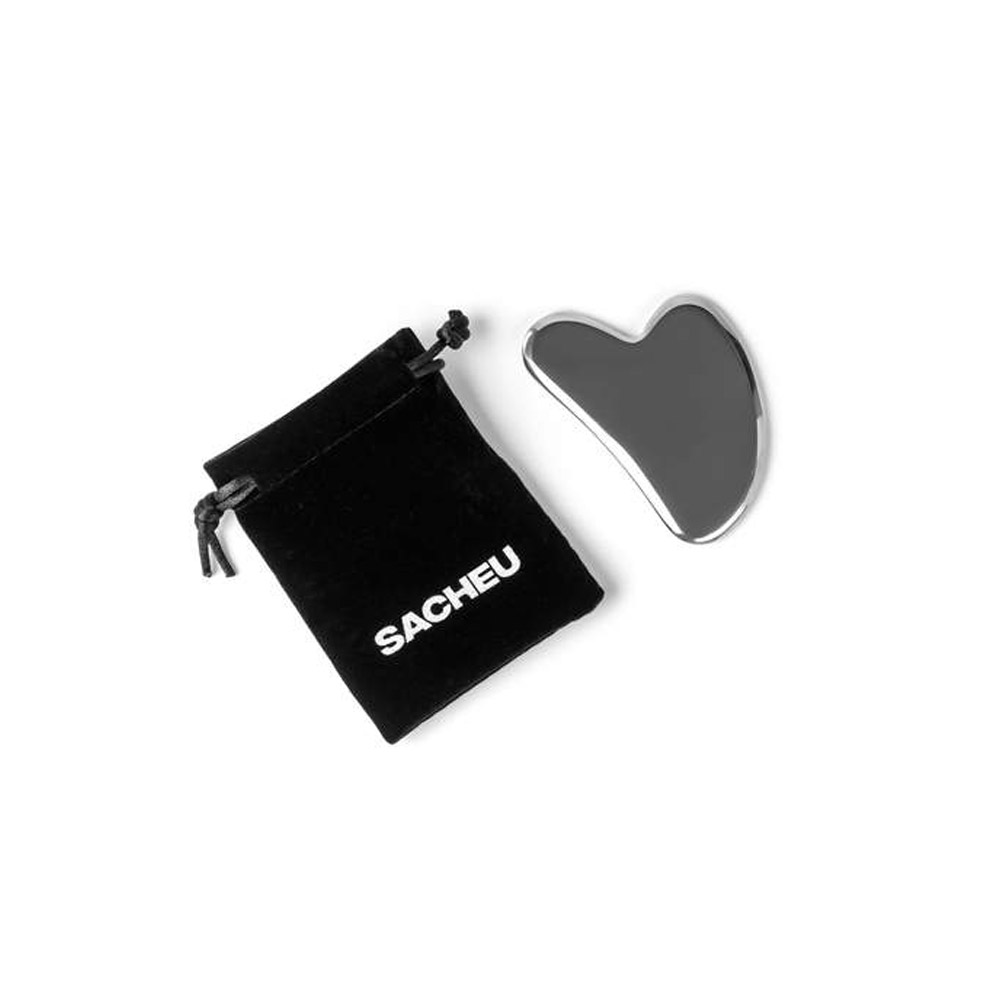 Durable, Sustainable Beauty
What's wrong with jade or quartz tools you may ask? Although both of these natural minerals are beautiful to behold, they contain microscopic holes that can potentially trap and then disburse bacteria over the skin's surface. They also break far easier than you might think, and as an avid gua sha user, I've dropped – and shattered – one of each. 
SACHEU's concern for the environment also influenced her decision to choose eco-friendly recyclable stainless steel. Not only is it antibacterial, it's also self-cooling, shatterproof, affordable, and made from recycled materials. SACHEU's packaging is even FSC-certified recycled cardboard!
Community-Driven and Paying It Forward
When creating SACHEU Beauty, Cheung wanted her products to fill a void in the skincare space, so she and her team "worked closely with customers to develop effective, no-nonsense tools in a friendly, inclusive space that represents all of us." That's why inclusivity and diversity are among the brand's pillars … but that's not all. 
As a sexual abuse survivor, Cheung's company donates a portion of its proceeds to Futures Without Violence. The nonprofit helped push the Violence Against Women Act of 1994 into law and strives to "foster ongoing dialogue about gender-based violence and child abuse." For Cheung, those topics were taboo while growing up in the Asian community. In a Women's Wear Daily (WWD) article, covering the brand's launch in 2020, Cheung said she "wanted people to know that even if they've [been victims of domestic or sexual violence] they can create a better life for themselves."
Products Perfected for Pairing
If you've ever spent a pretty penny on a gua sha plate only to be disappointed in the results, you may be thinking they're all the same, but nothing could be further from the truth. SACHEU's Gua Sha has some serious heft and maneuvers effortlessly along each facial contour. When combined with her Thick Skin Essential Lipids Serum or your favorite facial oil, it makes quick work of assisting in lymphatic drainage as well as relieving tension in the forehead, temples, or jawline. It comes with a handy velvet pouch to keep it clean and any product residue that remains after your massage can quickly be whisked away with warm water. 
If you've never used a gua sha before, be sure to watch Cheung's video. She has many useful tips to help make your experience a memorable one.
---
Author: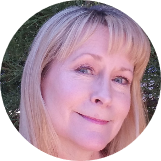 Tracy Teel
Tracy Ann Teel is a full-time freelance writer and the owner of Finesse Writing and Editing LLC. She's a tutorial writer for San Francisco Globe's beauty platform, FierceLeague.com, covering everything from skin and hair care to makeup and nail art. She writes for skincare companies, dermatologists, and cosmetic surgeons, and proudly taught at her MFA alma mater, the University of California Irvine, as a member of their adjunct faculty in English. She's been a textbook reviewer for Prentice Hall, been recognized three consecutive years in the Who's Who Among America's Teachers, and has written professionally for 30+ years. Her poetry chapbook Such Dust was published by Finishing Line Press, and her work has appeared in Alaska Quarterly Review, Rattle, Pearl, Kaleidoscope, and Lake Arrowhead Life.
---
Comments