Prevent Frizz and Cut Hair Drying Time In Half With This Revolutionary New Towel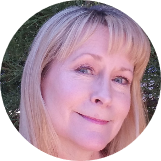 Tracy Teel
Aug 24, 2021
---
It also helps deliver shinier, healthier tresses. 
---
Haircare professionals know that hair is most vulnerable when it's wet. And the longer it takes to dry naturally, or the more you rely on hot tools to speed up the process, the more likely you are to experience breakage. Wrapping wet hair up in a towel is cumbersome, not to mention uncomfortably heavy, so what's a beauty to do? Aquis Founder Britta Cox created an innovative product that solves the problem. From collaborations with Dyson and Madison Reed to celebrity fans, including Kourtney Kardashian, Rumer Willis, Steph Shepard, and Harrison Ford, Aquis has helped millions of people improve their hair drying routine.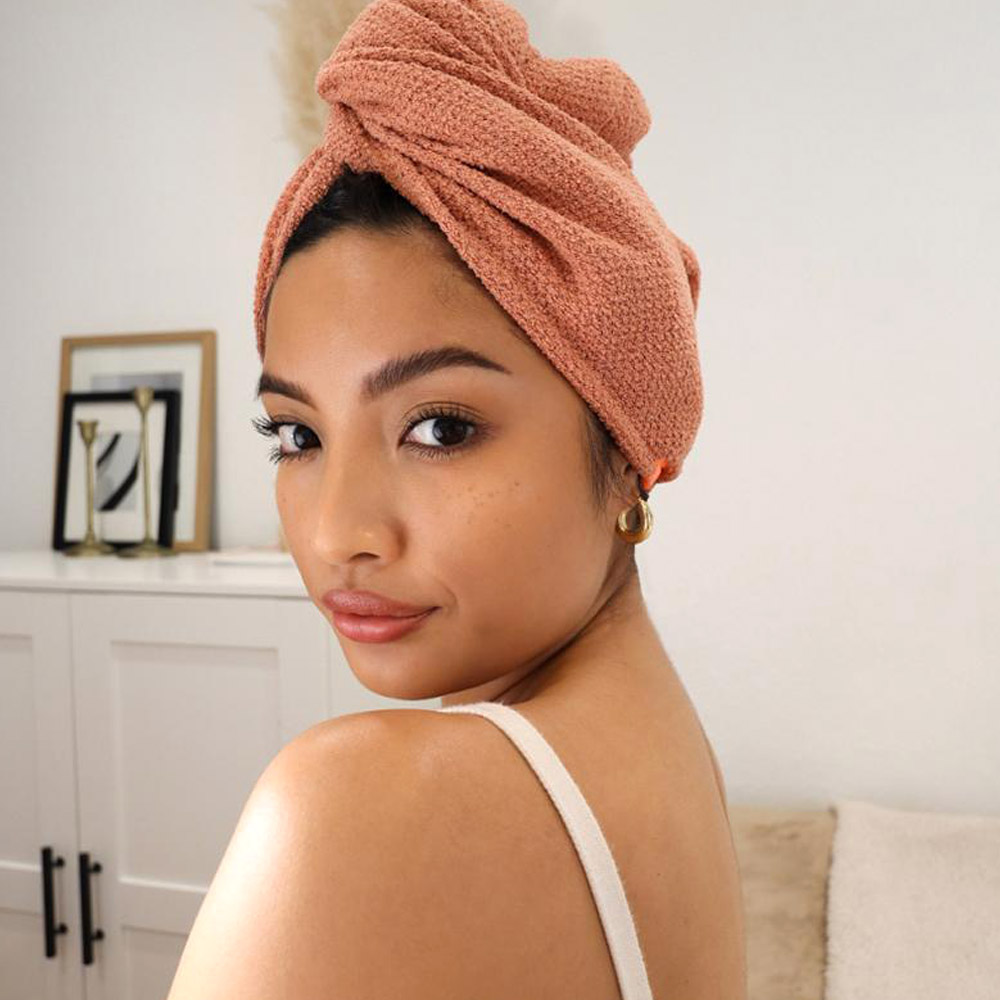 "You have better things to do than your hair." – Britta Cox, founder of Aquis
In 1990, as one in a "long line of self-made entrepreneurs," Cox drew inspiration for her best-selling hair towels from her background in sports fiber technology. Cox understood that high-performance fabrics kept athletes dry when skiing and created a proprietary microfiber fabric called Aquitex® that wicks away moisture and speeds drying without damaging hair like a regular towel can. 
Want Healthier Hair? Less Is More
One of the reasons that Aquis hair wraps were an instant hit stems from the company's approach to understanding hair on a fundamental level. When hair is wet, the cuticle splays open, which makes individual strands weaker. For those who bleach or color their hair, frequent opening and closing of the cuticle can lead to breakage and color loss. Add in a rough bath towel, a blast of hot air, and the wrong brush, and your locks will lose their luster. Aquis hair wraps and towels eliminate friction (no more towel drying) while keeping locks looking lustrous and shiny.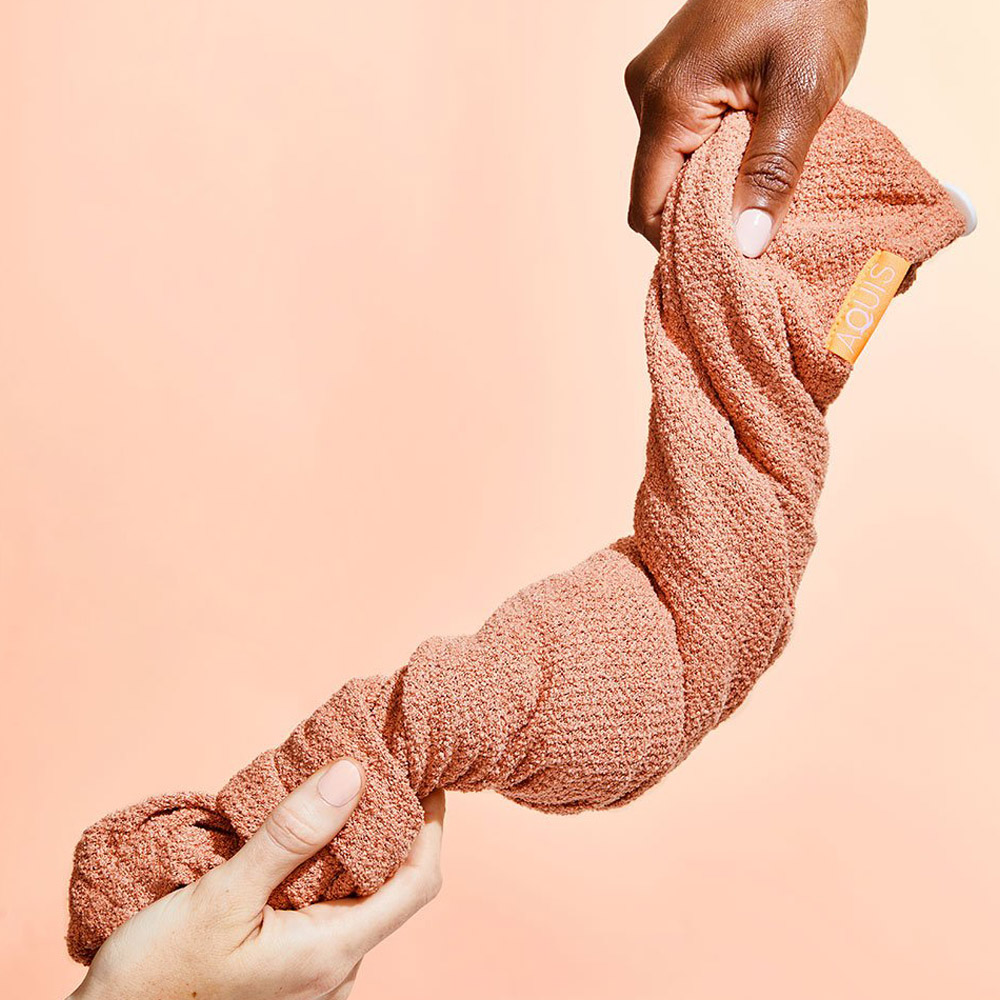 Performance Fabric Beats Cotton
The durable Aquitex™ fabric used in all Aquis hair towels, turbans and wraps is comprised of an 80/20 blend of polyester and nylon. Together, these fabrics absorb and distribute water, reducing drying time and minimizing breakage, split ends, and frizz. On an ordinary cotton towel, water simply sits on the surface. The Aquitex™ fabric developed by Cox and her team directs water into tiny channels to help hair dry evenly and rapidly.
A Hair Tool for Every Hair Type
Aquis understands that different hair types have unique needs. If you're blessed with long, thick hair, consider their 19" x 42" Rapid Dry Lisse Hair Towel. In 2020, the Rapid Dry Lisse Hair Turban received a Beauty Innovator Award from Refinery29, which came as no surprise to me since I purchased mine two years earlier after seeing it on the Into The Gloss Top 25. In fact, Cox and her team are the original pioneers of hair turbans. I've relied on it for years, especially during the winter months because having long, fine, wet hair in December makes for a very lengthy morning routine. The hair wrap's ample size makes it perfect for long or thick hair, and I love using it in summer when I want to let my hair dry naturally. I scrunch sections of the turban every few minutes to enhance my natural waves. 
If you have thick, porous hair, their Rapid Dry Waffle Hair Turban does the trick, and their hair towels work even better if your hair "needs extra taming." They even make a double-sided turban that combines the Aquitex™ moisture-wicking fabric with a layer of charmeuse, which doubles as a hair protector overnight. Bed head, be gone!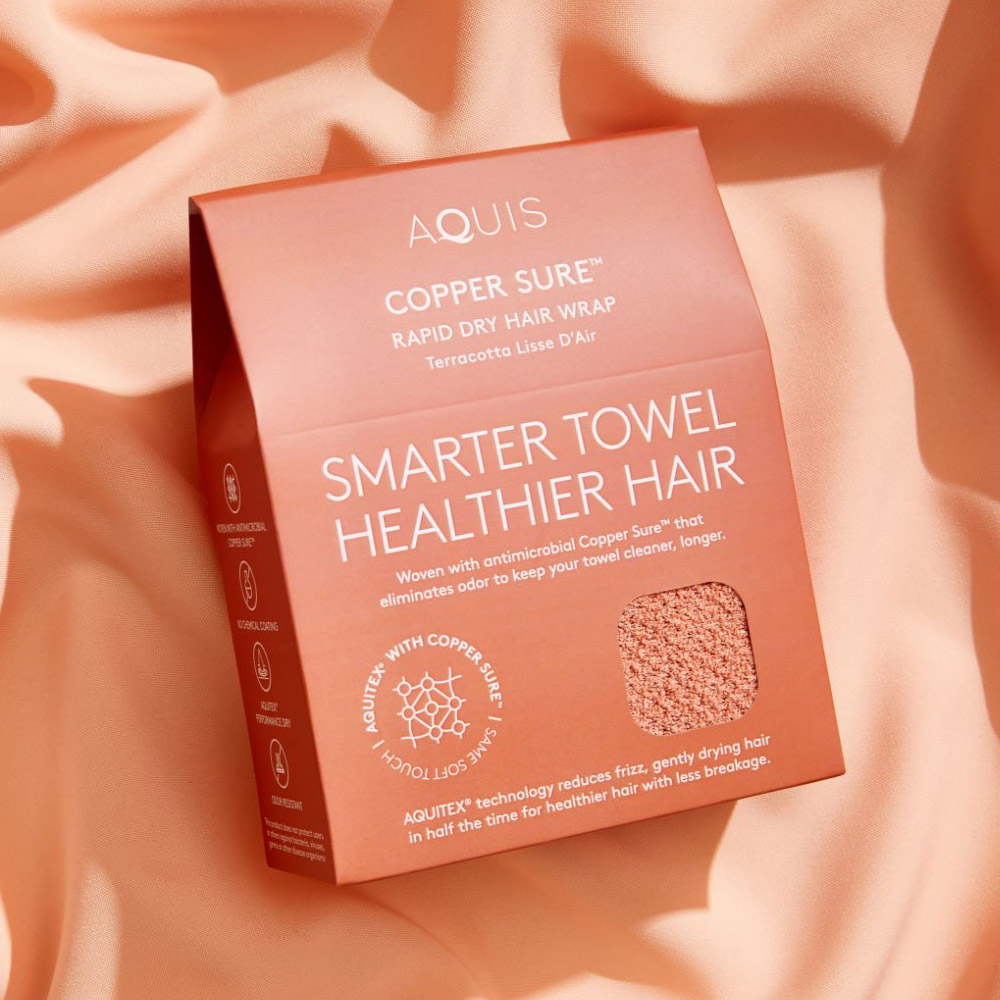 The New Copper Sure™ Hair Wrap Is a 2021 Green Beauty Award Winner
Concerns over bacteria have never been higher, and Aquis has remedied the problem when it comes to their hair wrap's own drying time. The Copper Sure™ Rapid Dry Hair Wrap incorporates miniature strands of naturally derived antimicrobial copper into the Aquitex™ fabric. The mold-resistant combination means your hair wrap doesn't need to be laundered as often, yet it will still perform optimally while maintaining your hair's health, shine, and frizz-free appearance. Because it reduces water usage (when washing) as well as energy (when blow-drying) the Aquis towel earned an Elle magazine Green Beauty Award for Water-Saving Towels. 
The Whole Package
If you're in the market to reduce your usage of natural resources and are looking for a company that makes cruelty-free products AND supports organizations that help low-income individuals and people who are homeless or on the verge of becoming homeless, then consider purchasing your next hair towel or wrap from Aquis. They support Simply The Basics, a nonprofit hygiene bank that provides individuals with personal care items, such as soap, shampoo, and sunscreen as well as undergarments, socks, lotion, razors, toothbrushes, toothpaste, and deodorant. 
---
Author: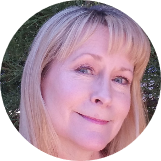 Tracy Teel
Tracy Ann Teel is a full-time freelance writer and the owner of Finesse Writing and Editing LLC. She's a tutorial writer for San Francisco Globe's beauty platform, FierceLeague.com, covering everything from skin and hair care to makeup and nail art. She writes for skincare companies, dermatologists, and cosmetic surgeons, and proudly taught at her MFA alma mater, the University of California Irvine, as a member of their adjunct faculty in English. She's been a textbook reviewer for Prentice Hall, been recognized three consecutive years in the Who's Who Among America's Teachers, and has written professionally for 30+ years. Her poetry chapbook Such Dust was published by Finishing Line Press, and her work has appeared in Alaska Quarterly Review, Rattle, Pearl, Kaleidoscope, and Lake Arrowhead Life.
---
Comments