This Best-Selling, Affordable Detangling Brush is Worth All the Hype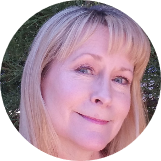 Tracy Teel
Aug 13, 2021
---
Less than $15, it's also patented and praised by haircare professionals around the world.
---
A quality product is only as good as the research and care that go into crafting it, which is why KareCo's brushes, combs, and styling tools undergo rigorous usage and development with the people who understand hair tools best – professional stylists. For more than 20 years, this Simi Valley, California company has sought input from revered salon professionals to create tools that are innovative, resulting in superior salon quality results whether you're an expert or not.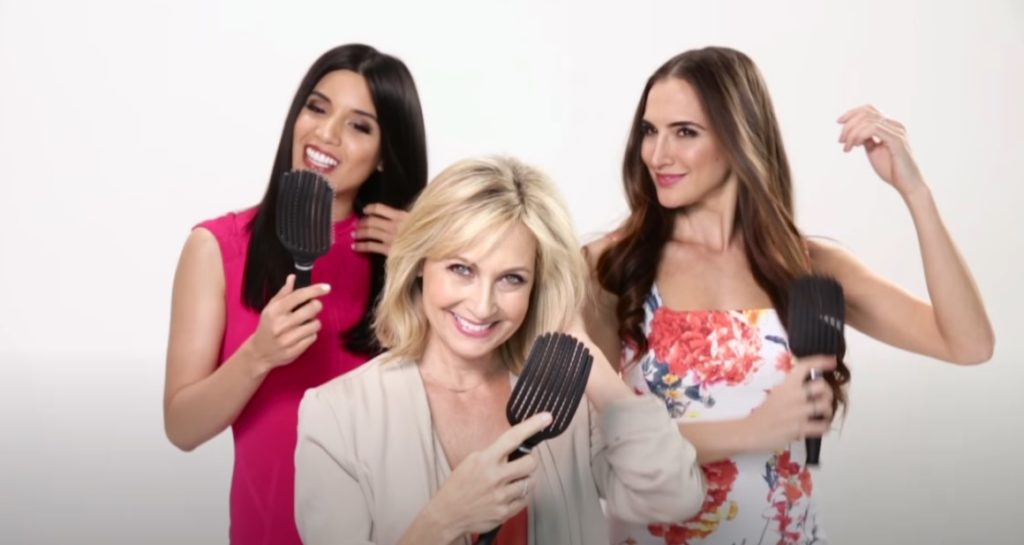 Use the Tools that Professionals Choose
If you've ever quizzed your stylist about his or her favorite tools in the hopes of achieving the same results at home that you do in the salon, then you might already know that KareCo's Detangling collection makes quick work of eliminating tangles and easily gliding through hair while the nylon ball-tip bristles massage your scalp. The company offers four different detanglers, which are all designed to work on both wet and dry hair without pulling, snagging, or creating static. 
Additionally, KareCo has vent, paddle, and styling brushes as well as thermal rounds to help you achieve big, bouncy curls while blow drying. They even have a brush cleaner to keep your tools in tiptop condition. And best of all, everything retails for less than $15!
Long-Term Success Built Upon Core Commitments
As a privately-owned company, KareCo focuses on five key areas to ensure that their commitment to both salon professionals and consumers are met consistently:
Seeking input and feedback

Setting reasonable prices to make products accessible to everyone

Committing to continuous innovation 

Focusing on hair care trends to create products with a purpose

Designing easy-to-use products for an effortless experience
The Tangle Buster® Detangler Brush
Even though I have fine, straight hair, I've been using a hair pick to detangle it when wet since my last perm in 1988. Ha! Old habits die hard, and I was very skeptical about the Tangle Buster® Detangler Brush when I first tried it. Luckily, my cynicism quickly abated with the very first use. The flexible paddle shape covers a larger area than my usual method, and the wide teeth slid through my hair with ease. KareCo's detangler is exceptionally easy to keep clean, and I adore how effectively it distributes conditioning masks and hair treatments. I've officially ditched my pick and have embraced this patented product as the newest member of my hair care arsenal. The flexible fingers also provide a gentle scalp massage without tugging or pulling. And since the brush is one single piece, there are no metal parts to accidentally catch and break stray strands.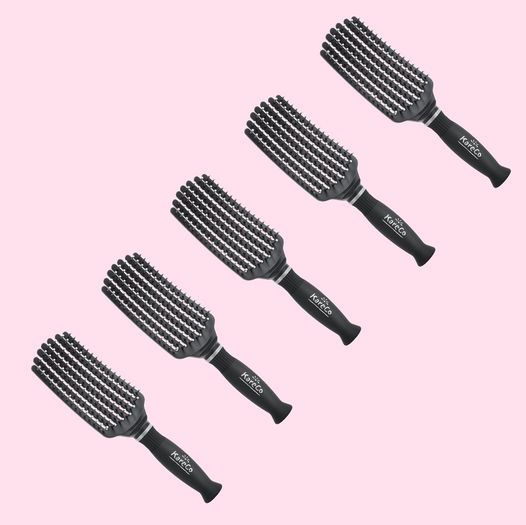 More Than Just a Detangler
If you're in the market for a brush to use while styling, the paddle shape of the Tangle Buster® Detangler Brush allows heat to flow through consistently, unlike traditional, rigid paddle brushes. It's also super lightweight, so consumers with thick, heavy hair won't suffer from fatigue during an extended blowout. Whether you're distributing a conditioning mask on a customer's hair in the salon, detangling hair pieces or extensions on-set, or blow-drying your own locks at home, the ionic bristles (said to help hair look and feel smoother) will make quick work of your task, and the non-slip handle keeps the brush firmly and comfortably in your hand. It's a joyous experience and brushing your hair has never been such a breeze!
What more could you ask for?
---
Author: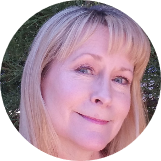 Tracy Teel
Tracy Ann Teel is a full-time freelance writer and the owner of Finesse Writing and Editing LLC. She's a tutorial writer for San Francisco Globe's beauty platform, FierceLeague.com, covering everything from skin and hair care to makeup and nail art. She writes for skincare companies, dermatologists, and cosmetic surgeons, and proudly taught at her MFA alma mater, the University of California Irvine, as a member of their adjunct faculty in English. She's been a textbook reviewer for Prentice Hall, been recognized three consecutive years in the Who's Who Among America's Teachers, and has written professionally for 30+ years. Her poetry chapbook Such Dust was published by Finishing Line Press, and her work has appeared in Alaska Quarterly Review, Rattle, Pearl, Kaleidoscope, and Lake Arrowhead Life.
---
Comments