Beyoncé and Zendaya's Hairstylist Kim Kimble Creates Red Carpet Haircare At An Affordable Price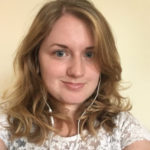 Claire Hannum
Sep 23, 2021
---
Hair stylist to the stars, Kim Kimble chats with Beautytap about her coveted product line that brings her iconic celebrity touch straight to your tresses.
---
Kim Kimble is best known as a celebrity hairstylist, but she's also a beauty pro, business guru, and star of her own reality show. You have seen her masterful styling work on some of the most recognizable women in the world - Beyonce, Zendaya, Halle Berry, Oprah, Kelly Rowland, Mary J. Blige, Shakira, and Rihanna.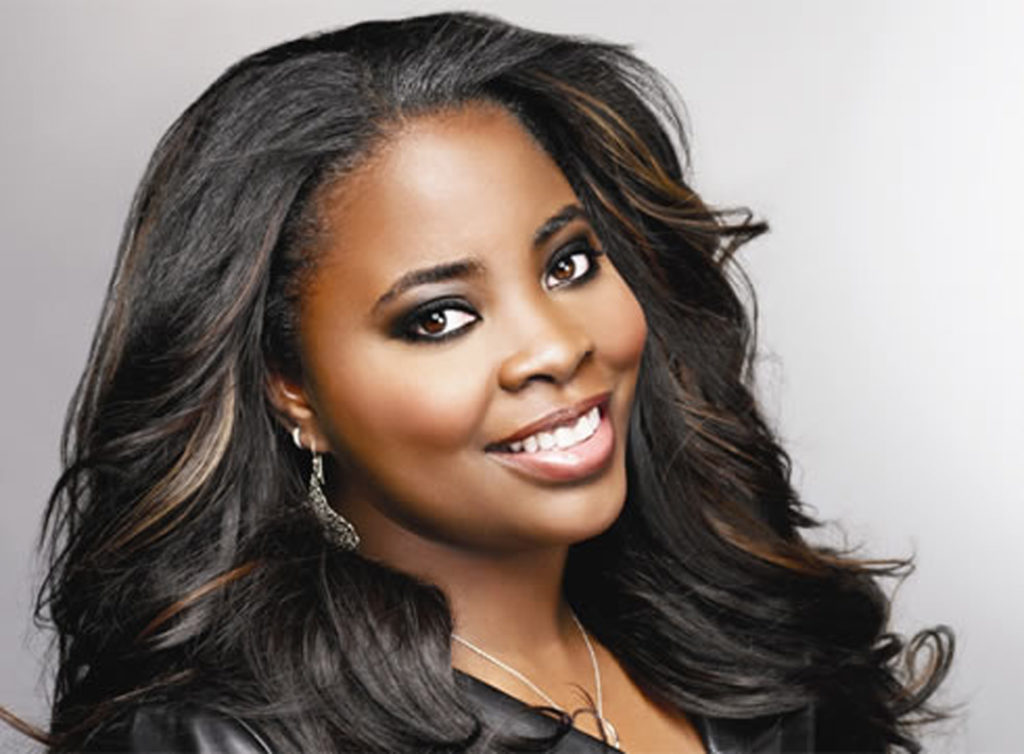 Speaking with Beautytap, Kimble shares, "My celebrity clients are great business-women and I've learned how they brand and market themselves which has helped me with my own business."
High Vibe Care
Kimble's work is centered on the idea of taking time between epic career moves to nurture your spirit and create a sense of balance. Her latest collection, available at Walmart, encapsulates that energy by offering top-notch, decadent haircare at a budget friendly price.
"I created this line at Walmart because I really wanted to reach women who had low porosity and 4c hair. Even though there are natural hair products on the market, this group of people is still very under served and there are not a lot of products that really work for that type of hair," she says.  "I knew as a hairstylist I had the experience to know and understand what products and ingredients work best for that type of hair because I have the same hair and I wanted to create great quality products and tools that were accessible and affordable to the masses."
Hard-Won Wisdom
Kimble's mother and grandmother were both stylists, and Kimble's own products feature methods that were passed down to her through the family. Before launching her own salon in 1995, she learned the ropes by working as a shampoo girl at her mom's salon. She acquired the foundations there, testing out her grandmother's tried-and-true conditioning treatments and implementing the best techniques to help hair textures from a wide range of ethnic backgrounds thrive.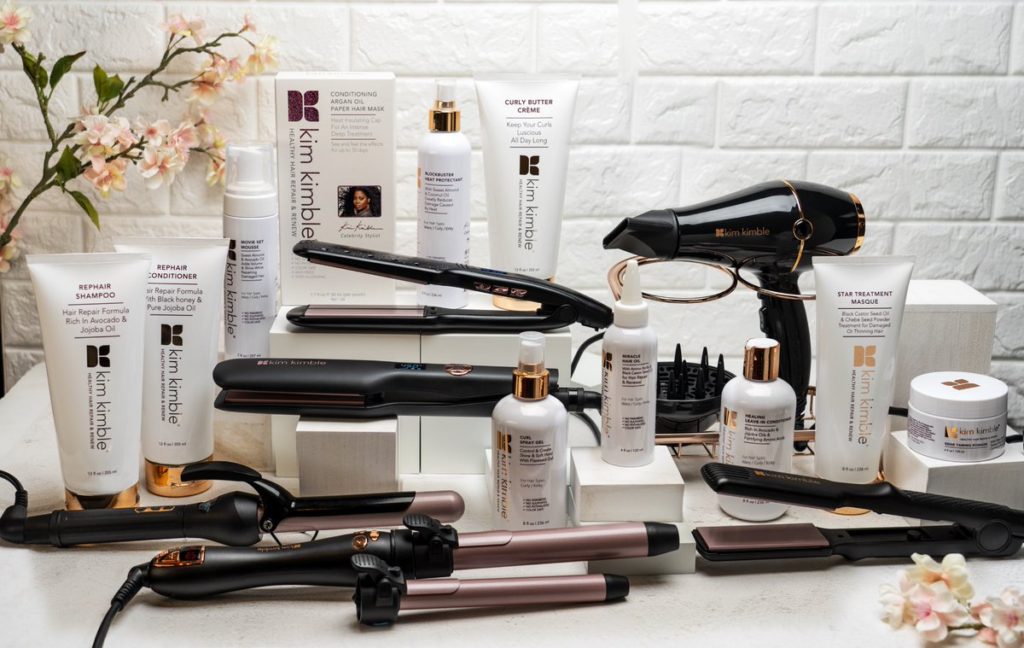 Repair From The Very First Step
Kimble's line stands out for its gentle multi-step approach to hair damage while remaining color safe, paraben, sulfate and cruelty-free. And a solid shampoo is the holy grail. "Healthy, effortless hair really starts at the bowl," she says. "The shampoo and conditioner you use matters. It's like a ritual. And, you have to use products with high quality ingredients in order to keep your hair in the right condition. It makes your hair perform better and keeps it healthy. Healthy hair is stylish hair."
Her RepHair Shampoo taps into natural ingredients like avocado, jojoba, and coconut oils to delicately cleanse the hair while retaining its natural oils, and it's a dreamy formulation for natural, curly, damaged, and kinky hair types. Formulated with a gentle but powerful approach to repairing breakage and brittleness, it provides a decadent experience while leaving a clean, irresistible scent. In other words, prepare for smooth, shiny, come-hither hair.
After shampooing, the line offers conditioner options for an array of hair needs. Kimble's RepHair Conditioner builds on the rejuvenation provided by the shampoo to detangle and protect against heat damage. I love the conditioner's use of black honey and jojoba oil to hydrate and help prevent thinning. For hair in need of the most comprehensive repair, Kimble's Healing Leave-In Conditioner is designed with a dose of strengthening amino acids that nourish hair and helps stop breakage. Expect smooth, more manageable locks and a taming of the frizzies.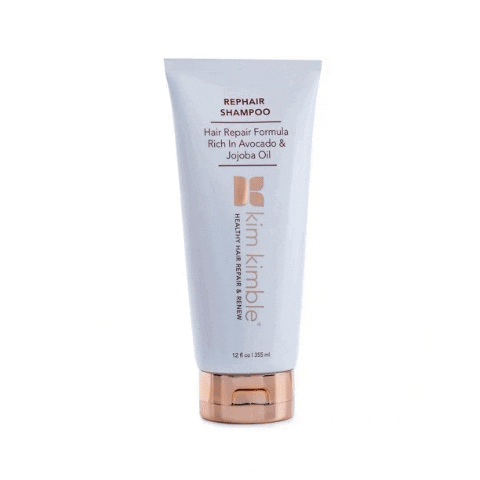 Finishing Touches That Glow
No matter what aesthetic you're going for, Kimble has a styling treatment for you. From the coconut oil infused Movie Set Mousse to enhance your natural volume while protecting from heat to Miracle Hair Oil with nourishing silk amino acids and black castor seed oil, designed to infuse hair with moisture and rejuvenate tired tresses, there's a lot to love. I'm especially a fan of the Star Treatment Masque with deeply moisturizing shea and mango seed butter which conditions through the root to heal the hair's cuticles and add bounce, along with that divine signature scent. As the name suggests, the mask is a luxe experience and well worth repeating on a regular basis. 
"Keeping hair healthy is my number one job," says Kimble. While her masterful line of products delivers and the final result is a thrill, the treatment itself is half the fun.
It's an opportunity to slow down and nourish the spirit, just as Kimble - and her mother and grandmother before her – intended. 
---
Author: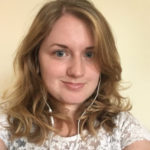 Claire Hannum
Claire is a writer, editor, content marketer, and reiki practitioner who covers wellness, lifestyle, and travel. Her work has appeared in Self, CNN, Prevention, Glamour, Health, Racked, The Huffington Post, Mic, The Frisky, YouBeauty, and many other publications. Her work has been highlighted by BBC News, New York Magazine, Today, Jezebel, Bustle, Reader's Digest, and The Center For Research On Women And Gender. Her greatest loves are her cat and her vitamin C serum. You can find her on Instagram @daycationgram.
---
Comments