This New, Pili Nut Enriched Face Serum Delivers Younger Looking Skin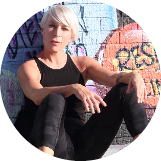 Amanda Fletcher
Sep 09, 2021
---
It's also 100% natural for the ultimate rejuvenation. 
---
By now, we should all know that what we put in our bodies is just as important as what we use on our skin. Dealing with acne? Ditch the dairy in your diet. Noticing niacinamide in skincare now? It can also be taken orally to increase the transport of chemical energy into your cells and reduce the risk of skin cancer. And don't even get me started on fermentation for your face and gut.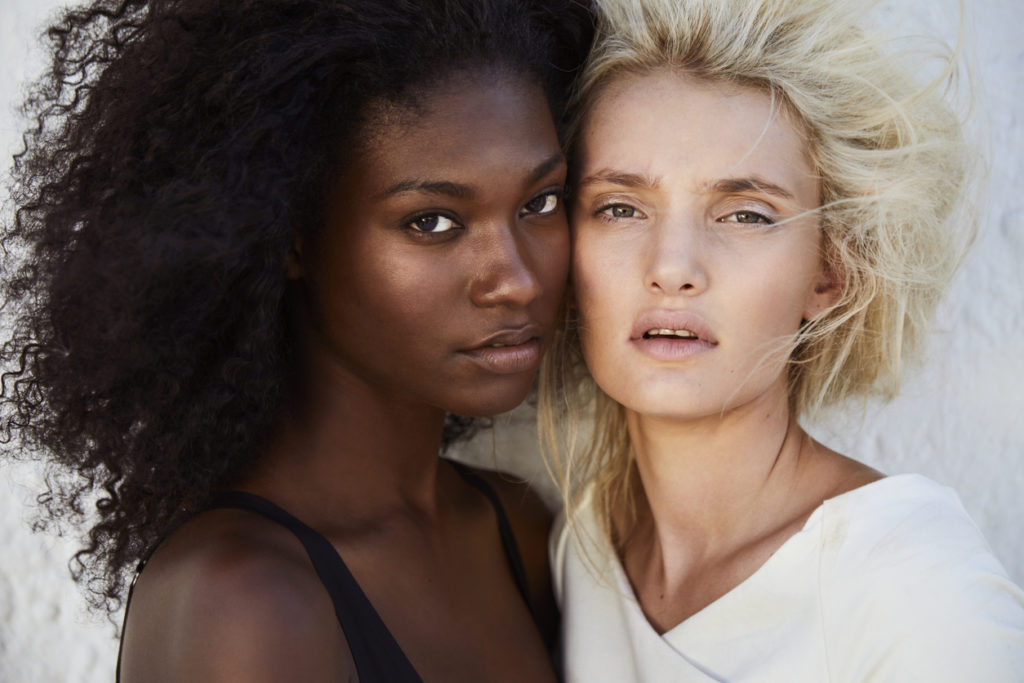 Say Hello To The Pili Nut
As a health and wellness professional and a cancer survivor, I really love the story behind Kumuya skincare. Eight years ago, Gary Chin and Terry Tong founded sustainable wellness company GTCL in Singapore after their father was diagnosed with cancer. At first, their interest was in finding healing foods for the terminally ill. When they realized the reparative nature of the quality ingredients being sourced – like the strong immunity properties of Trigona stingless bee honey and the rich magnesium content of the buttery pili nut – they made it their mission to improve not just the health of their consumers but also the livelihoods of the farmers growing the premium ingredients used in their award-winning superfoods and clean skincare. In fact, one of their signature products in the food category are activated pili nuts which are said to be a stellar skin food as they reportedly contain the most vitamin E of any nut. 
The concept behind Kumuya is a gorgeous one – 'KU' reflects nature, 'MU' celebrates impermanence and 'YA' embodies elegance – it's the art of embracing beauty at any age. If we're being honest, we have to acknowledge that the pursuit of youth is a fruitless one. And because aging is an inevitable fact of life, Kumuya focuses instead on achieving optimal skin health through diet, high potency skincare ingredients and the practice of a positive mind. A conscious mind can lead us to the best versions of ourselves and even give us that extra glow!
That said, this boutique beauty brand started with the workhorses of our skincare regimens – serums. The Illuminate Nutri-Serum Concentrate with Alpha Arbutin, vitamin C and niacinamide and the one I'm going to be reviewing, the 100% natural Rejuvenate Nutri-Serum Concentrate. These powerhouse vegan skin treatments are EWG verified and address our biggest anti-aging concerns – skin texture and skin tone, with just a few drops a day.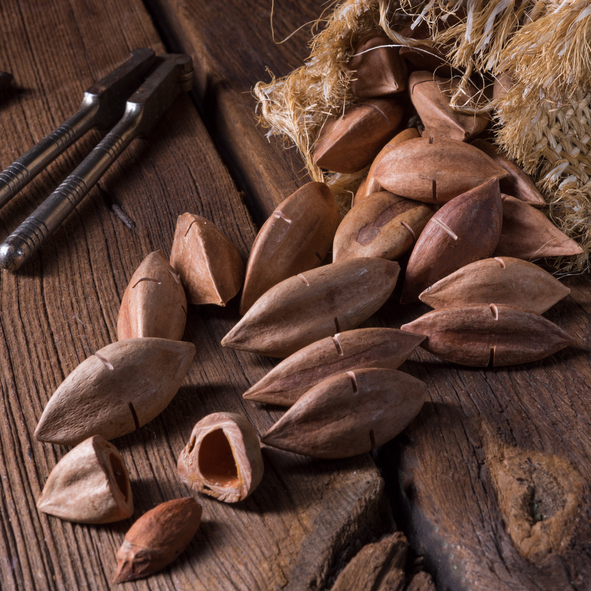 A Seriously Next-Level Serum
I haven't even opened the serum yet and I'm already obsessed with the packaging. The box is painted in pale blue watercolors. It's inspired by the Japanese concept of wabi-sabi, the belief that beauty can be found in nature's imperfections. On the top it says, I send my skin love and healing. If it's possible to feel held by a serum, I am already halfway there. When I fold back the lid it says, Darling, you're a goddess and a badass and you totally got this. Swoon. 
The green bottle inside reminds me of high-quality olive oil. Holding it up to the light all I can think of is the word "fecund" - abundant, fertile new growth. It's a descriptor that's only enhanced when I pull the glass stopper out and up to my nose. The smell is strong – an herbaceous, lemony scent that makes me consider how much plant power is found inside.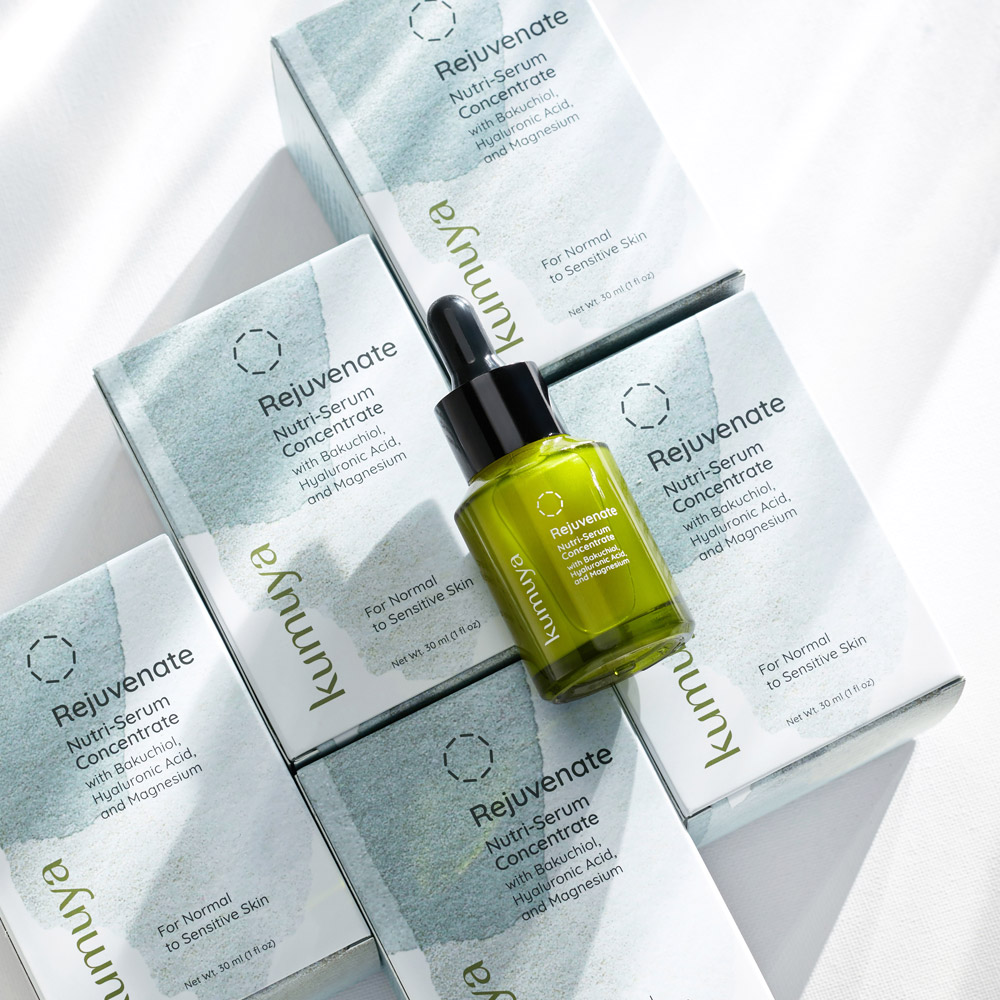 Clean, Active Ingredients
One look at the list of active ingredients and I know I'm not wrong. There is that olive oil I mentioned, some blue-green algae, and the rest sounds like a salad or a spa day in a bottle – white tea, pomegranate, elemi (a derivative of the pili nut), lavender and sunflower oils, lactobacillus and radish root ferments – a custom blend of antioxidants, anti-inflammatories, skin reparatives, brighteners, and collagen and elastin builders, with hyaluronic acid to water the garden. Another stand out is bakuchiol, a plant-based ingredient with the benefits of retinol, but without the irritation. 
Magnesium Rich
Saving the best for last, there is the mother of all minerals – magnesium. And I say mother because according to my gynecologist, magnesium is a woman's best friend. It reduces the symptoms of PMS, provides relief to migraine sufferers, prevents osteoporosis, regulates blood pressure and repairs the body's tissues during pregnancy, all while supporting muscle and nerve function and boosting energy production at the cellular level. When applied topically, it's an antioxidant that repairs cells, increases collagen production and hydrates while treating skin allergies, acne, eczema, and psoriasis. And guess what? A large majority of the population is magnesium deficient, due to the prevalence of processed foods in our diets. 
After reading through this list, I made an executive decision to use my Rejuvenate Nutri-Serum Concentrate with my dermal roller and it did not disappoint. Waking up, my skin was brighter, plump, and more even with a smoother texture. I've been slathering it on ever since. And it's inspired me to dial in my diet again after checking out the personalized Rejuvenate & Illuminate beauty meal plans. And the best part is that Kumuya will soon be introducing two new products to complement their clean skincare range, a fact that is sure to thrill devoted fans of the brand all over the world. 
---
Author: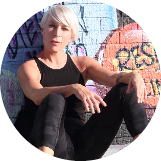 Amanda Fletcher
Amanda Fletcher is a writer, editor and coach whose personal focus is recovery and wellness. A prolific travel and freelance feature writer, her work has been published in the Los Angeles Review of Books, the Orange County Register, FAR & WIDE and many more. You can follow her story on Instagram @theamandafletcher and find her at http://amandafletcher.me
---
Comments