This Affordable, At-Home Microdermabrasion Machine Has Transformed My Skin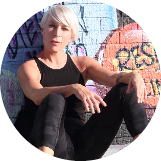 Amanda Fletcher
Sep 27, 2021
---
Trophy Skin's professional-grade system is a total game-changer.
---
I had terrible skin as a teenager. My mom and aunt did too, so essentially it runs in the family. When my acne got so bad I didn't want to leave the house, my mom made an appointment with the dermatologist. We're talking late 80's in Canada, so I guess we shouldn't be surprised that my doctor did his best to convince us that my diet had nothing to do with my skin, nor did he suggest any kind of facial treatment. According to him, oils were bad and drugs were good. That meant washing my face with pHisoderm, slathering my skin in benzoyl peroxide, and filling prescriptions – first for tetracycline, followed by a few scripts I don't remember, and finally… five courses of Accutane. That's right, FIVE TIMES!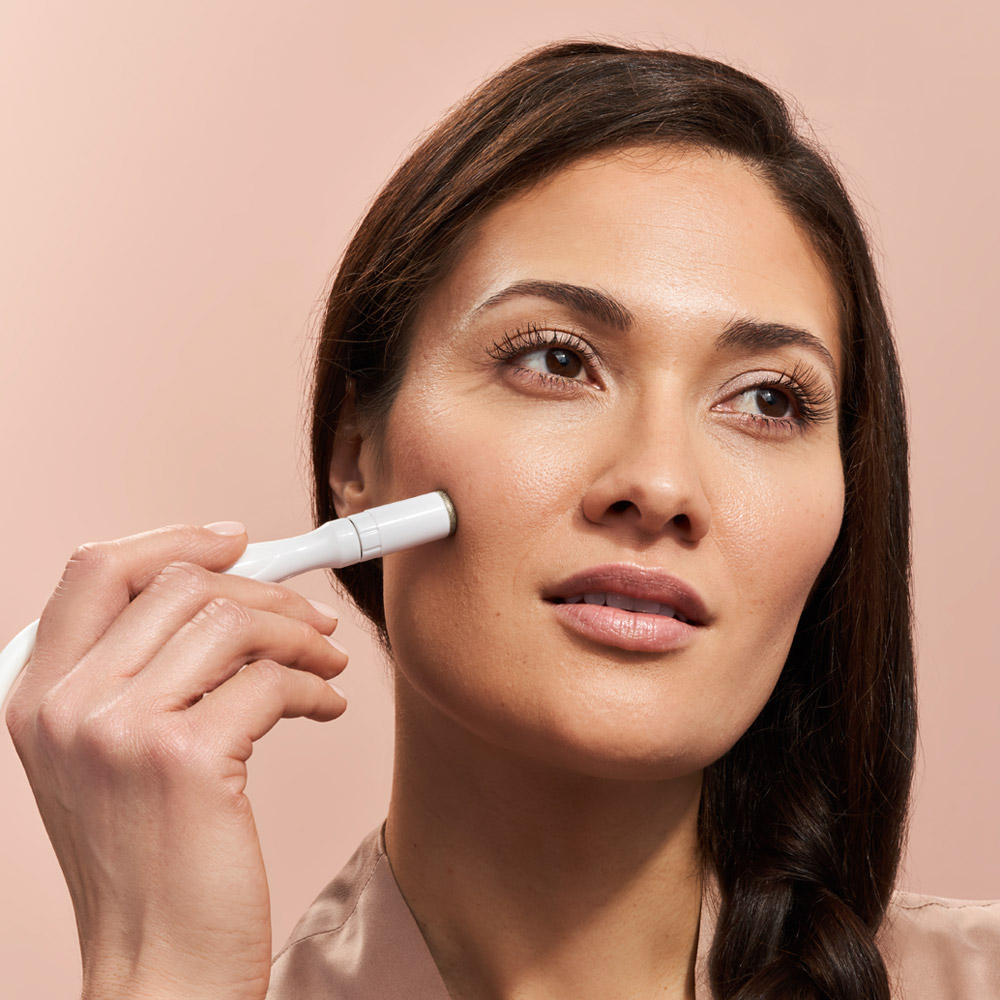 While I did manage to get my cystic acne under control, I was left with a lot of scars, pockmarks and a terror of any products that didn't claim to be non-comedogenic. This meant that I didn't even consider getting any type of facial until I turned 25 and moved to Southern California. 
I'll never forget my first. Her name was Dodi and she was the owner of the Beach Cottage Day Spa in Seal Beach. I can't remember which skincare products she used on me – and she's long since retired – but there is an element of our hours together that I'll never forget – microdermabrasion.
Cue the angels and heavens!
I saw Dodi every six weeks for a year; some might say religiously. Dodi and microdermabrasion saved my skin. So when I had the chance to try the Trophy Skin MicrodermMD professional-grade home microdermabrasion system, I could barely wait to get the box. 
Imran Karim – the founder and president of Trophy Skin – was the owner of one of the most popular med spas in Texas. Watching his clients transform through non-invasive beauty treatments inspired Imran to begin developing at-home beauty tools in 2011 as a means for maintaining spa results between appointments. His first product was the BlueMD Acne Treatment light. It was quickly followed by the Microderm MD, stints on home shopping channels and an explosion in popularity. Now, there are several devices, each targeting specific skin issues and divided into categories – microdermabrasion, light therapy, ultrasonic (ultrasound waves) and microcurrent (electrical stimulation) – with high potency topicals to complement each machine and skincare regime.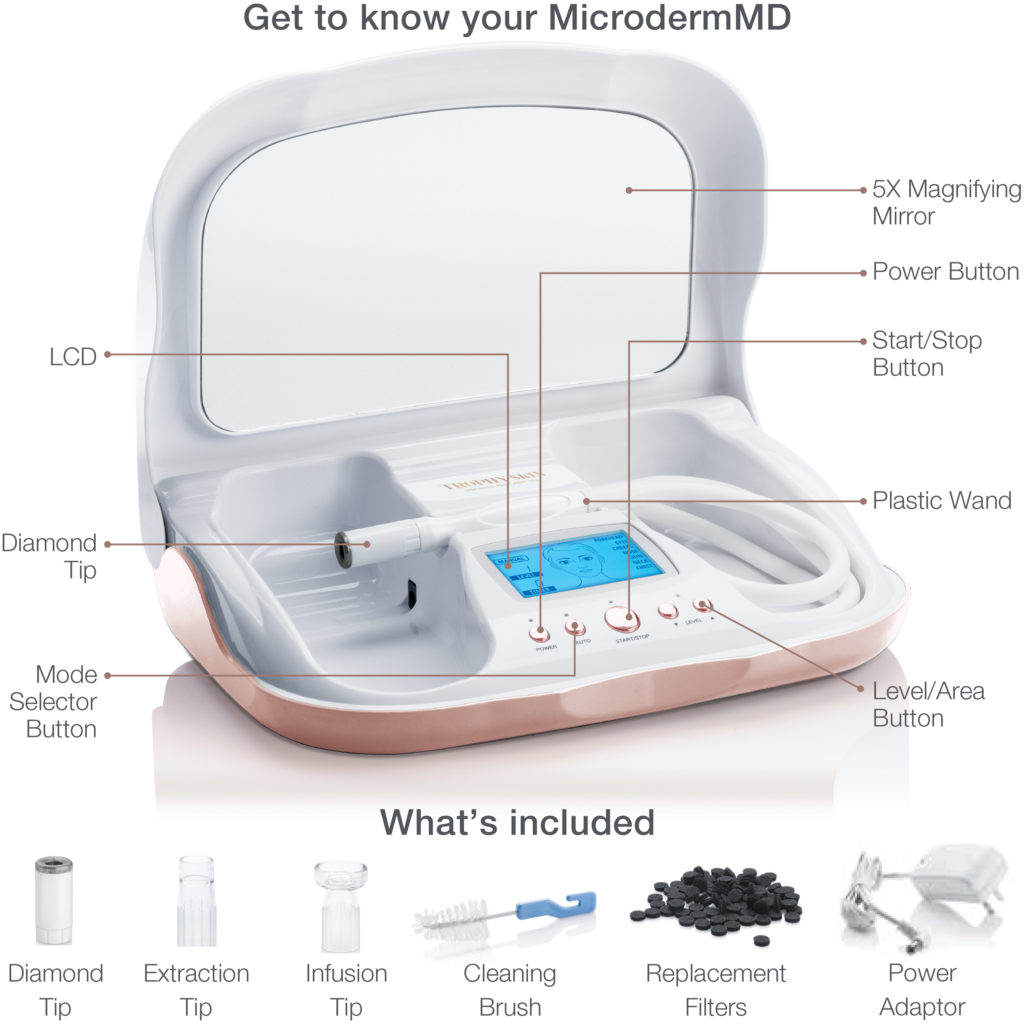 All of the Trophy Skin devices are designed according to four foundational principles:
Easy To Use

Safe

Effective 

Affordable
In other words, right up my alley! I am the OG DIY Beauty Queen, mostly because I can't stick to a schedule of spa treatments to save my life.
Full disclosure – I had already purchased a lower-end microdermabrasion device. I used it once and was unimpressed. My skin is super sensitive, and this other machine left me covered in hickey-style marks from the suction, so I was wary but also curious. Could the Trophy Skin microdermabrasion system be that much better?
The answer is a resounding and enthusiastic - YES. 
So, why microdermabrasion? Deep exfoliation smooths and softens the skin, making it more susceptible to skincare absorption while treating imperfections in tone and texture. The diamond tip on the end of the wand breaks the bonds holding that dead skin, dirt and debris on top of your complexion, and the suction on the device removes it all, revealing the radiant new skin below. This means less clogged pores and fewer breakouts, too, when used properly.
Since I have a history with microdermabrasion, I already had an idea how to use the system. Still, I read through all of the directions and watched the online video tutorial. The directions are incredibly comprehensive. The sleek case contains everything you'll need – including multiple tips for microdermabrasion, extraction, and product infusion, as well as replacement filters, a cleaning brush, magnifying mirror and LCD display to expertly guide you through your treatment. 
To prep, I discontinued use of any acids and retinols for a few days prior so that my skin wasn't too sensitive to be treated, much like you would if you were going in for a professional treatment at a medical spa or doctor's office. I washed my face with a mild cleanser from H20+ and let it air dry while I looked through the user guide again. There are three modes to choose from – manual, auto and sensitive – obviously I already knew where I was going to start. 
Whatever you choose, once you hit start, the LCD display guides you through each treatment area, showing you when and where to apply the wand and in what direction to use it. I held the wand like a pencil in one hand, making sure that it was flush against my skin, and with the other I pulled my skin taunt so that I could more easily glide the tip across my face, feeling the gentle, very tolerable suction as I did so.
It felt just as I remembered. I even had a mini Dodi flashback (my first professional facialist mentioned above) and wound up "ooooh'ing" and "aaaah'ing" so much that my roommate yelled, "What are you doing?!" from the other room. "You have to try this!" I shouted. "It is amazing!" And, with all of the detailed directions and videos Trophy Skin provides, it's pretty mistake-proof too. 
After my five-minute treatment was complete, I was a little red which is typical, but my skin felt so smooth, I couldn't stop touching it. I splashed my face with water and then drenched it in my new fave serum from Kumuya. Five minutes later it was like a whole new, flawless me. That said, too much of a good thing is not always a better thing. I would recommend staying with the sensitive setting as long as you're seeing results. If you have doubts, there is a skincare assessment on the Trophy website and you can always reach out to a customer care rep with any questions or concerns. 
In a word, Trophy Skin's microdermabrasion is EVERYTHING. 
So far, I've only used the system on my face and chest and am hooked. This wondrous machine treats your body as well, combating dry skin, discoloration, fine lines, and wrinkles from butt to brow.
Now, that's an honest tagline!  
---
Author: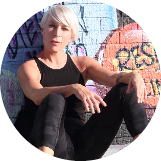 Amanda Fletcher
Amanda Fletcher is a writer, editor and coach whose personal focus is recovery and wellness. A prolific travel and freelance feature writer, her work has been published in the Los Angeles Review of Books, the Orange County Register, FAR & WIDE and many more. You can follow her story on Instagram @theamandafletcher and find her at http://amandafletcher.me
---
Comments