Why Gwyneth Paltrow and Kourtney Kardashian Love This Affordable, Vegan Skincare Line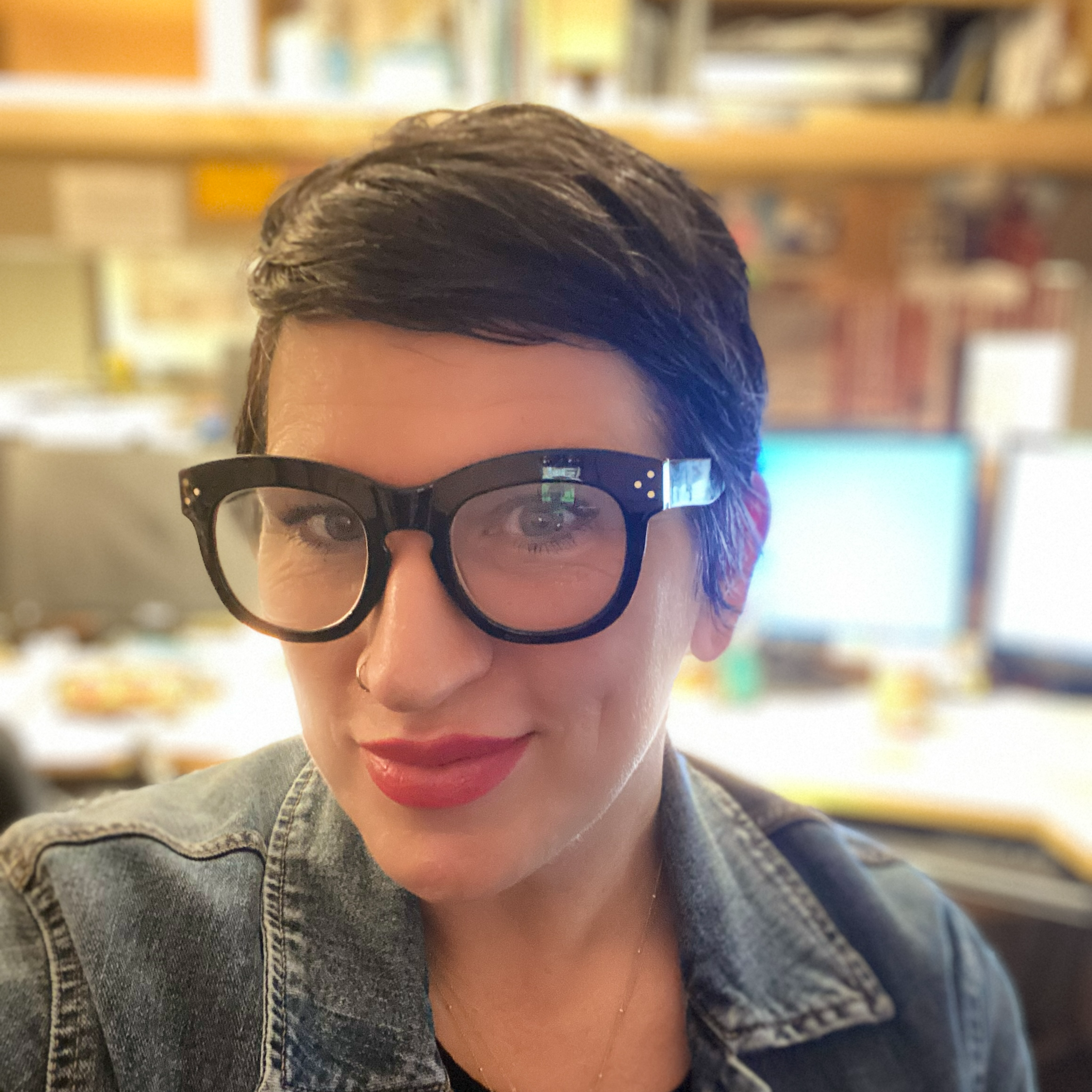 Randi Steele
Sep 03, 2021
---
Versed skincare is keeping it real AND keeping it clean - caring for your face and the planet by offering products with effective ingredients.
---
I admit that I'm not always first to jump on current trends; I liken myself to Grandma Moses in terms of my personal adoption point in a trend's lifecycle. Let's take fall fashion for example; it is safe to say I will be jumping on the sweater vest bandwagon shortly before we're all sent careening into Spring, with the promise of cute sundresses, strappy sandals and fizzy citrus drinks (I honestly wish more people were coordinating their outfits with their beverages, it's a definite vibe). So, if you are like me, or you have been hiding under a proverbial rock for the past year (which is totally understandable due to the four-alarm dumpster fire we have been operating within for the past 12+ months), Versed skincare may not yet be on your radar; but it SHOULD be.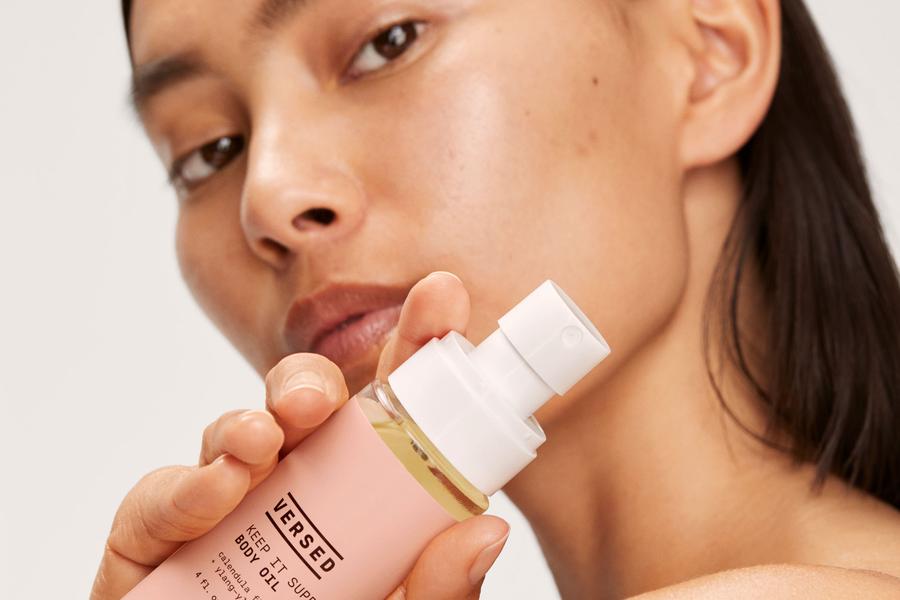 Like Outkast, Versed skincare is "so fresh, so clean"….
 Created by the mastermind that partnered with her bestie Cameron Diaz to create the clean line of vino known as Avaline Wine, brought us the apparel line Who What Wear, and developed the highly curated minimalist makeup line Merit, Katherine Power established Versed using a similar thought process; create a skincare line that is effective, clean and sustainable. 
In terms of product efficacy, Power took into account the copious amounts of feedback she received from individuals frustrated with their skincare - the obscene expense, the complicated regimens and the serious lack of overall results. Through testing and trials, the Versed squad secured a rabid fan base (think "Beliebers," but an obsession for facial cleansers, not pop stars) that actively supports the line and waxes poetic about the incredible results they have received from the products. But, buyer beware; if you are looking for Versed to provide a skincare experience that screams of a tropical-inspired Hawaiian vacation while you wash your face, well honey, you best grab your boarding pass and head on home. Versed isn't here for flowery scents and unnecessary add-ons. The line religiously follows the adage of classic Queen of Drag, RuPaul; "You better WORK." Let me tell you, friends, work is exactly what Versed does.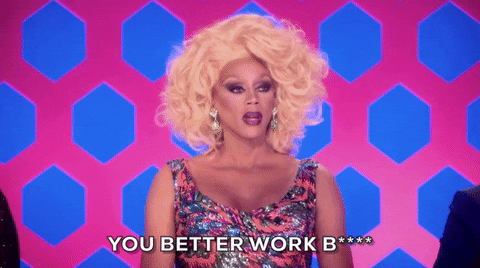 The title of clean is bestowed on the Versed line through their elimination of toxic and unnecessary ingredients from all products while achieving vegan baller status by utilizing effective ingredients like red algae extract, tea tree oil, chamomile flower extract, and rosehip seed oil. Partner this with the fact that Versed is documented as the cleanest drugstore skincare brand on the market today, and it is no surprise that our girls Kourtney and Gwyneth are fans of the line.
Finally, Versed achieves a high level of sustainability, in fact, they are the largest Climate Neutral Certified beauty brand. In addition to their comprehensive climate action plan, they utilize recycled and recyclable materials in their packaging and actively touting the ability to minimize consumer's carbon footprint through their Recycle Responsibly program. The brand packaging for the line's current assortment averages 40% PCR (post-consumer recycled) plastic and Versed is beefing that number up on the regular. Here's another thing: Versed isn't a skincare line that is only available to upper echelon clientele or sold at bougie shops and boutiques. Versed is a skincare regimen for ALL, and can be found not only online, but in select drugstores in the United States and Canada; it is even sold on the Revolve website (for all you cool cats and kittens). But most notably, Versed is regularly available at everyone's favorite red dot boutique, Target.
Versatile + hardworking + affordable = Versed skincare
As mentioned previously, being highly effective is Versed skincare's main goal; compare a Hollywood actor equivalent to this solid performing treatment line, and Versed is LITERALLY the Tom Hanks of high-quality skincare. Both are versatile (his thespian range stretches from "Kip/ Buffy" in the 80's sitcom, Bosom Buddies, to spooky Saturday Night Live screwball David S. Pumpkins; the Versed line executes flawlessly with products from cleansers for all skin types to serums that plump, refresh and revitalize skin), hardworking (Hanks' career covers four decades with almost 100 movies; Versed humbly presents a robust assortment of products from masques to toners), not to mention wholesome and affordable (Mr. Hanks offered to officiate a New York couple's wedding for fun and boasts a net worth of $400 million, but you'd never know it; Versed offers a thorough online skin quiz to determine your personalized skincare needs, and NOT ONE ITEM in the Versed assortment exceeds $25.00). So, read on friends, and see how Versed has quickly become the skincare version of "Jenny" to my face's "Forrest" (that is the last Hanks reference, I promise; but honestly, can you blame me?).
K.I.S.S.- Keep It Simple and Sudsy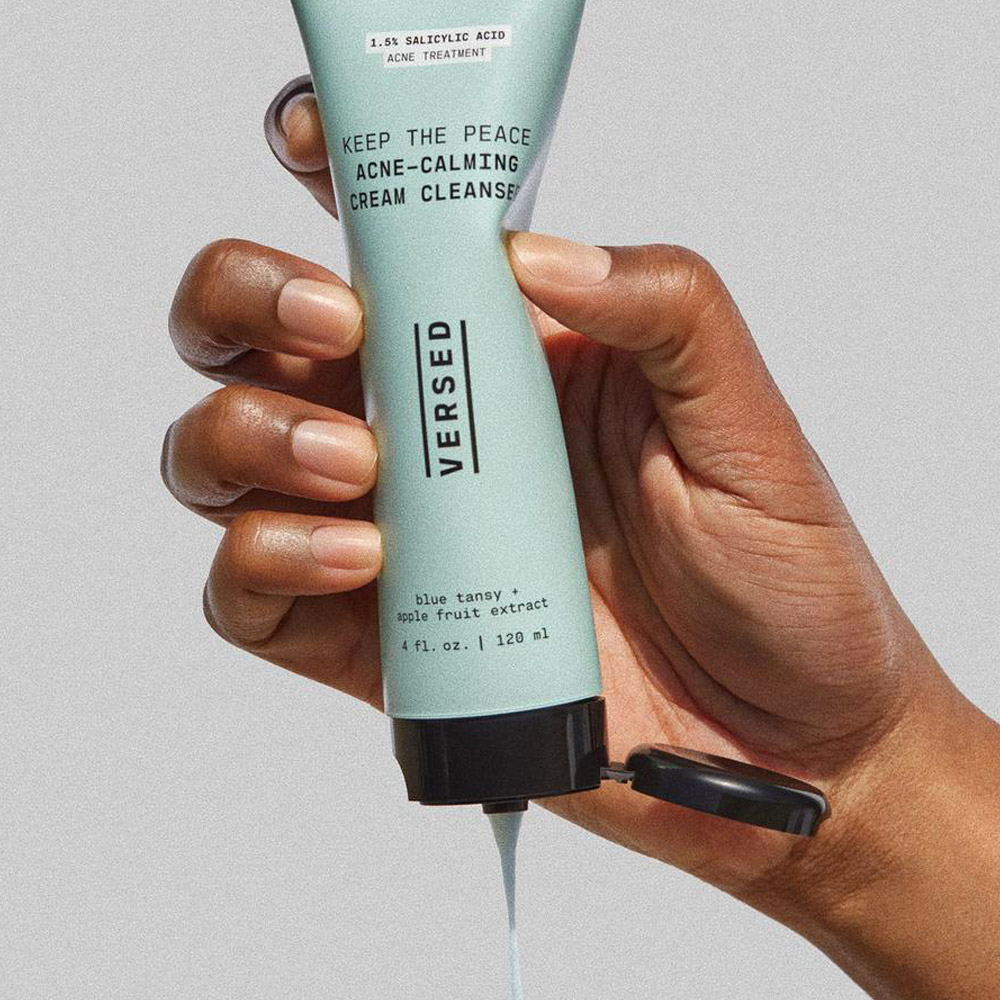 I was fortunate enough to demo not one, not two, but three separate Versed items and truth be told, I loved them ALL. Since I geek out over aesthetics, the packaging spoke to me the moment I opened the box. But the streamlined, simple silhouettes while pleasing to the eye, also conveyed the message that the focus was on the quality product inside, not fancy frippery. There's that effective piece at work again! The other great details found on the packaging (as well as the website) were clever icons signifying the skin dilemmas these products promise to address. For example, you can find a simplified bullseye symbol on the Keep The Peace Acne-Calming Cream Cleanser, my initial trial product. The icon alerted me that the cleanser was made for problem skin, and that the blue tansy and apple fruit extract in this formula were going to straight-up regulate my pimples like Warren G., circa 1994; which is exactly what happened. The formula, with 1.5% salicylic acid and a gorgeous (natural) blue hue from the tansy, kept my occasional blemishes at bay without drying out my mug. It is no surprise this sudsy superstar was the recipient of a 2021 Self Magazine Healthy Beauty Award for Best Facial Cleanser.
The Night Time Is The Right Time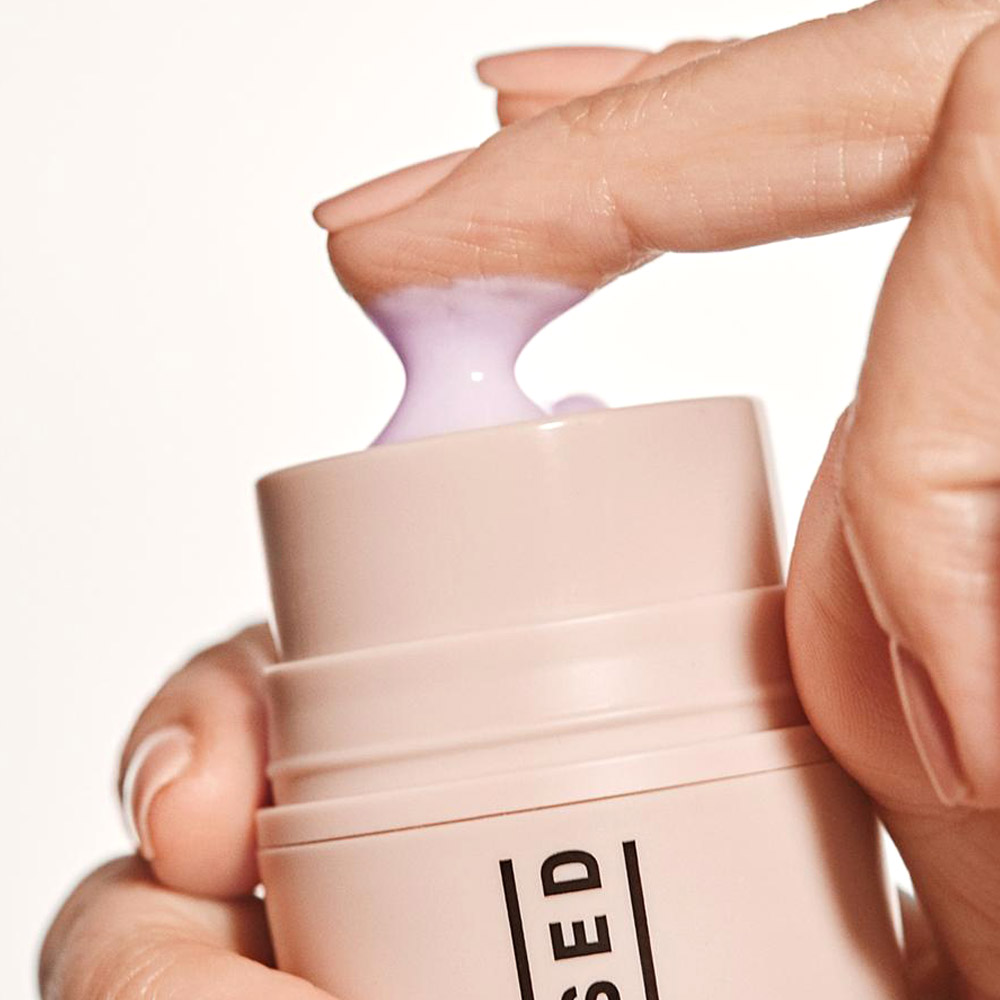 Honestly, who doesn't love a highly emollient, non-greasy night cream that makes your skin feel plump and luscious? Versed certainly does, and their Recovery Mode Advanced Night Cream is a bedtime best friend for your beautiful face. Sporting icons of an hourglass and cactus (to subtly shout that this cream is for dry, aging skin) and a gorge lavender tint (thank you, fermented purple tea), this sumptuous formula softened fine lines and plumped my skin with collagen and elastin without feeling tacky or heavy. This night cream also knows its place; the website and packaging provide key information, noting this cream as the final layer in my nocturnal skincare regimen. 
Back It Up, Back It In, Let Me Begin…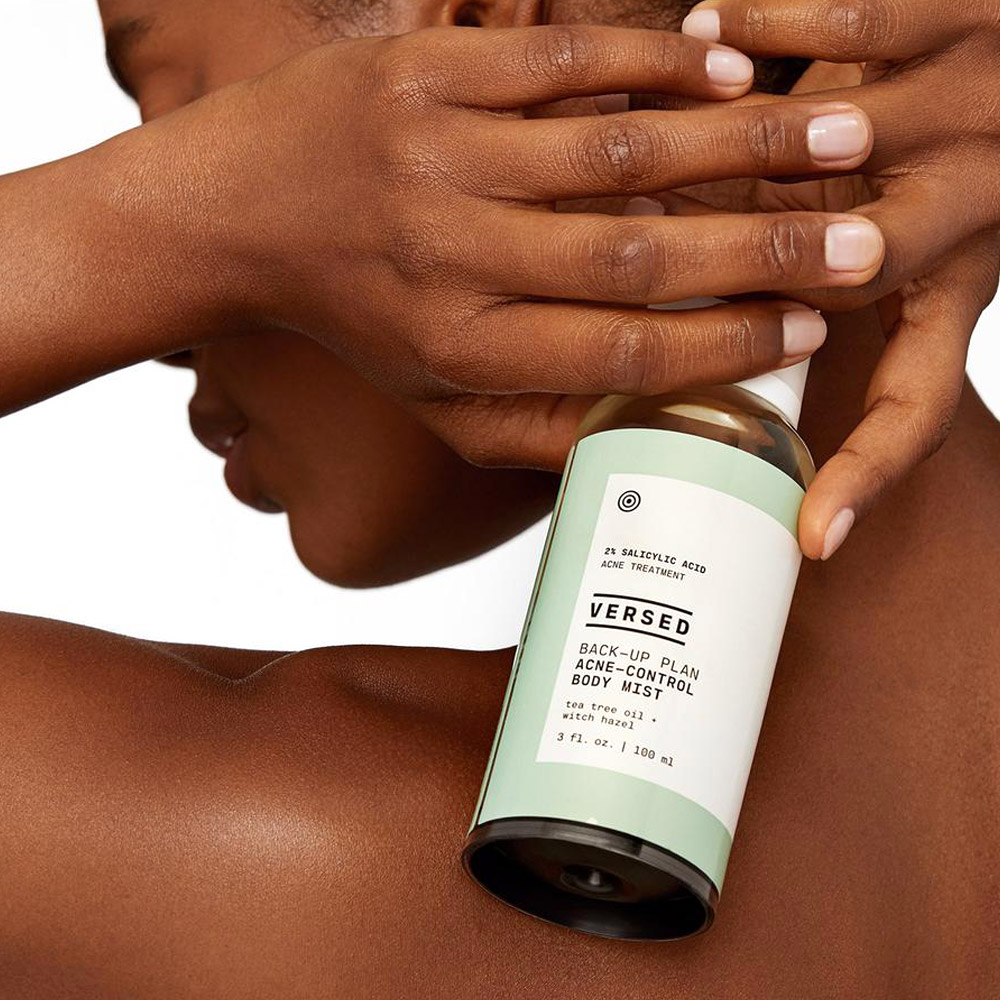 Finally, I tried Back-Up Plan, a versatile body mist that zaps zits below the neck. I'll admit, I can thank the stars above (or my mother's side of the family - not exactly sure who is responsible) that I've never had a "backne" situation; however, as an avid runner and due to perspiration, I tend to break out on the tops of my thighs. But dear reader, not anymore! Utilizing this mist daily not only calmed the fitness-induced flare-ups with a combination of tea tree oil, witch hazel, and salicylic acid, but Back-Up Plan left my skin feeling moisturized to boot. This product gets bonus points for versatile delivery via non-aerosol yet superfine mist (it can spray upside down for spots requiring extra stretching, thanks to the 360-degree nozzle), not to mention a great tip on the website; spray a clean mask with this magical mist to mitigate COVID-induced "maskne." Pure brilliance. 
  Versed skincare, similar to Tom Hanks in pretty much all his roles (ok, the Hanks references stop NOW), sends the message to users that it is cool to be kind; kind to animals and the environment by providing cruelty-free products in recyclable packaging, kind to all skin types by using the purest, cleanest ingredients, and kind to your wallet by making great skincare affordable. So pop down to your nearest Target or simply visit versedskin.com and try out your favorite Versed skincare product - your face, body and the environment will thank you. Heck, maybe even Tom will…(all done now).
---
Author: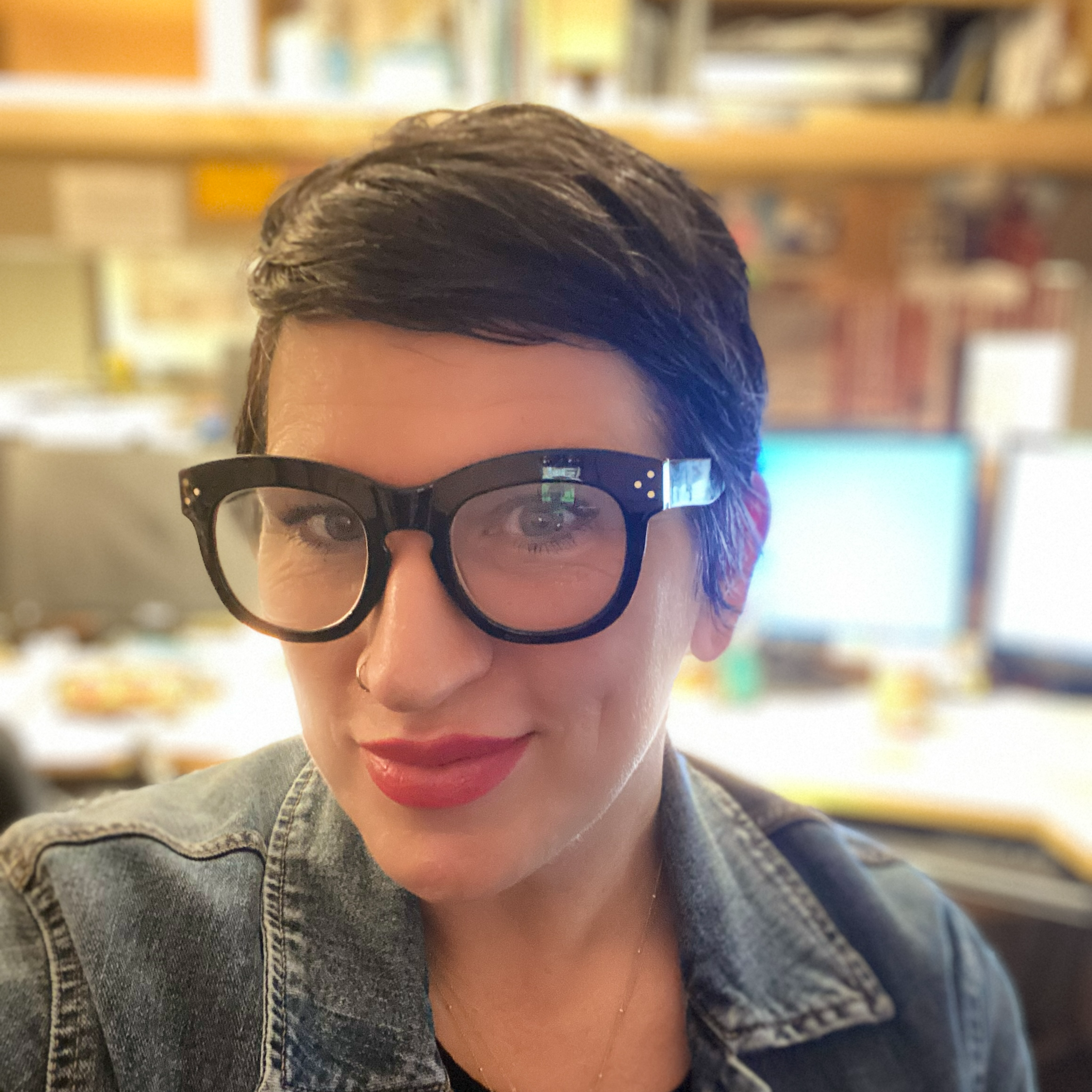 Randi Steele
Randi Steele is a freelance writer with a Bachelor's degree in Fashion Merchandising from Oregon State University and a Master's degree from University of Southern California in Communication Management and Journalism. When she isn't writing for BeautyTap, she is developing content for her curated website, blog and accompanying podcast, The Style Adjacent, launching in June 2023. Randi also loves the aesthetic nature of writing and lettering, and her modern calligraphy can be found on Instagram at @freshruth. She loves vintage pocketbooks, Nipsey Hussle, a classic red matte lip, college football, and getting tattooed; not necessarily in that order.
---
Comments