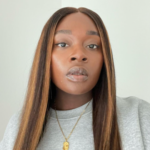 Nateisha Scott
Jan 21, 2022
---
A leading executive from one of the first brands to enter the metaverse reveals how to get into the NFT game and win.
---
The current purchasing power of NFTs is undeniable and blowing open a wide open space for brands and products to digitally exist like never before. Ciaté London is one of the beauty brands at the forefront with the launch of a limited edition collection of NFT artworks alongside their collaboration with Selling Sunset star, Christine Quinn. 
It was a first of its kind for Ciaté London. The collaboration involved Bitski (an open NFT platform) and US-based sustainability platform Aerial, who worked with the brand to help offset the carbon footprint. With the goal of discovering a solution around the sustainability challenge so often associated with NFTs, Ciaté created the collection with sustainability in mind. Pushing the boundaries on creativity, design and community, Ciaté's Marketing Director, Nora Zukauskaite, speaks with Beautyap about the development and design process as well as its reception with consumers and the metaverse.
Beautytap: With the creation of NFTs, what is it that you have found so fascinating about the emerging space?
Nora Zukauskaite: NFTs have become a buzzword of the moment in the art world, creative industries and fashion - particularly over the last 6 months and as we've seen their popularity rise, it appears that they don't seem to be stopping. Certainly just being discovered in the beauty world, brands are starting to become aware of the potential and how to cross over to another audience. 
Why NFTs for Ciaté, what does it mean for the brand?
Well, first of all we are proud at Ciaté London to be one of the very first brands to step into the metaverse through the launch of our NFT collection. Our first foray was part of our Christine Quinn collaboration and releasing a series of four NFT artworks available exclusively via our Bitski NFT online store.
Why this particular collaboration?
It was a perfect opportunity to offer a collectable piece of our collection for several reasons: Christine Quinn is a very well known A-list celebrity and therefore has a mass consumer appeal way beyond just beauty affectionados. Our outer packaging was designed by New York artist 1Penemy and, therefore, we already had the direct link to artistry. And lastly some of our product formulas in the collection (such as Thermo Flip) are so innovative, never seen before and transformative that it was a great opportunity to showcase them in a visual way.
You mention 1Penemy as the artist who worked with you & Christine on the collaboration - what was it like to creatively get into the space? What did it unlock for the brand?
The process itself was interesting and unlike anything we've done before - stepping into something totally unknown, from working with designers and our artist for the collection, street artist 1Penemy and Christine Quinn as well as the experts in the digital and NFT fields, guiding us along the process.
For the brand, it has unlocked a huge amount, from a new audience that we can speak to and reach through our digital works, a platform to really express our creativity and be positioned as pioneers and innovators when it comes to digital.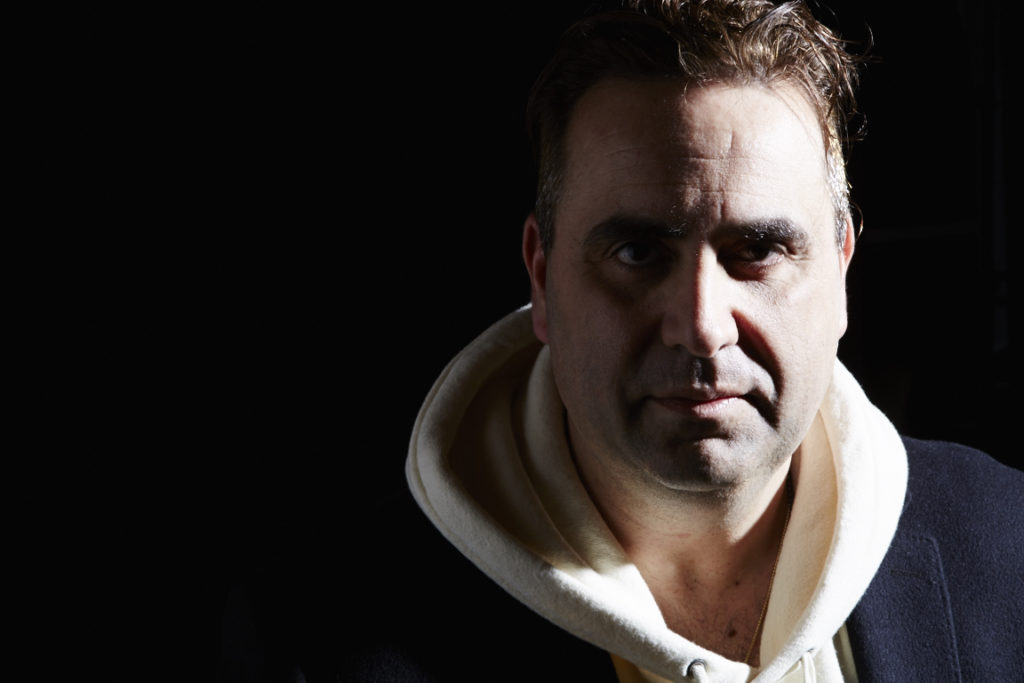 You highlight the impact it has had on your customer database, how well was it received?
Our works were extremely well received and successful - each artwork dropped in an exclusive limited run, purchasable via credit card in USD rather than crypto currency with 100% selling out in 24 hours!
That's an incredible achievement. With this kind of sell out power, do you see innovation being something that the wider beauty space should invest in?
From the beauty space, it's important that we don't stay stuck within products and development but that we look out into the wider market space. Particularly as we are now seeing a deeper investment and movement into the metaverse with AI and VR capability growing year to year. We are also exploring how we can help democratize NFTs and make them more accessible to everyone by incorporating them into our loyalty scheme. It's just the first steps in what looks to be a very interesting journey.
Finally, where do you see the future in regards to connecting with artists, consumers and brands overall?
NFTs will continue to grow as the market expands and as more brands, artists and consumers understand their purpose and how they are created. From another perspective, there is tons of amazing work created digitally and NFTs help acknowledge the owner and creator, opening a potentially new revenue stream. Just like one would pay for photography/talent etc. usage rights, NFTs rewards a creator regardless if it was a gif, meme or any other type of digital art we are all used to seeing and sharing among ourselves.
---
Author: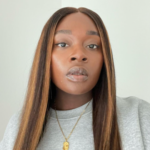 Nateisha Scott
Nateisha Scott is a London-based beauty & lifestyle writer covering emerging trends, product launches, features, and interviews. Her bylines have appeared in Cosmopolitan US, Rose Inc, Who What Wear, The Zoe Report, Byrdie and Popsugar and whilst based in London, is published internationally. Nateisha is also a branded content consultant working with brands on their content strategy. She has a bachelors degree in English Literature and a master's degree in Journalism and when she isn't absorbed in a new product launch or conducting interviews you can find her creating content for her social channels, reading, or scrolling through online stores finding the forever piece to add to her wardrobe. You can find Nateisha's portfolio of work at www.nateishamonique.co.uk or follow her on Instagram @Nateishascott.
---
Comments