Meet the Natural Skincare Brand with Hundreds of 5-Star Reviews from Verified Beauty Professionals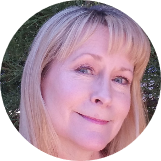 Tracy Teel
Jan 24, 2022
---
It features a rare ingredient from nature with the power to transform your skin.
---
Imagine a product that could not only heal skin woes, like hypersensitivity, dehydration, and inflammation, but one that could also make skin more resilient and increase its natural collagen production. Orpheus founder Sara Kyurkchieva set out to do just that. Her goal: to create sustainable skincare that would not only heal her skin but help others as well. Today, Orpheus is the result.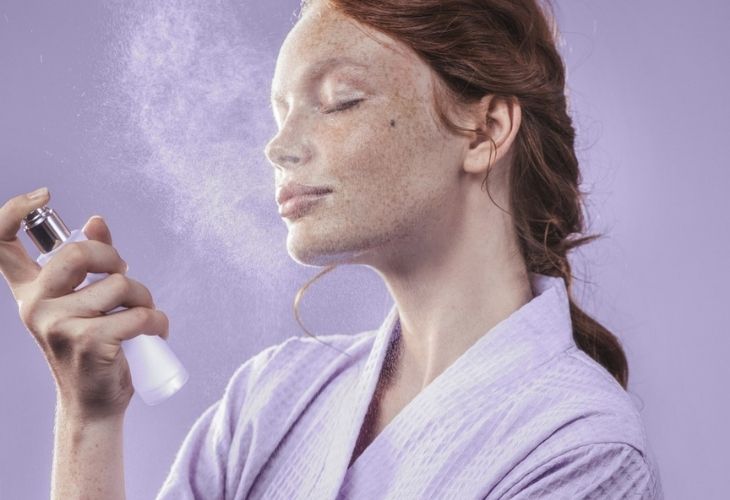 The Legend Behind the Resurrection Flower
Literature lovers may recall the Greek myth about Orpheus and Euridice. Orpheus was born among the mountain tops of present-day Bulgaria. Known for his angelic voice and musical talents, Orpheus fell in love with Eurydice, a forest nymph, but the couple's bliss was cut short when Eurydice died from a snake bite on their wedding night. 
Overcome with grief, Orpheus sought to bring his love back from the Underworld. His sorrowful songs swayed the hearts of Hades and Persephone, who offered to restore Eurydice to life, but only if Orpheus would trust that she was behind him on the journey back to the living. He agreed but was overcome by anxiety as he crossed the threshold of the living and looked back for his bride, fatefully dooming her to the Underworld for all eternity. And as his tears fell to earth, an immortal iridescent, purple and white flower was born.
"See your skin bloom with a radiantly youthful glow."
Life Springs Eternal
From the myth of Orpheus, we learn that even when all seems lost, a resurrection can occur. Kyurkchieva discovered the healing powers of this rejuvenating blossom "while working on a skincare project within her family company." The Orpheus Resurrection Flower (haberlea rhodopensis) grows amid the volcanic rocks and healing mineral springs of the Bulgarian mountains and can surge to life after 31 months of complete dehydration with just a single drop of water.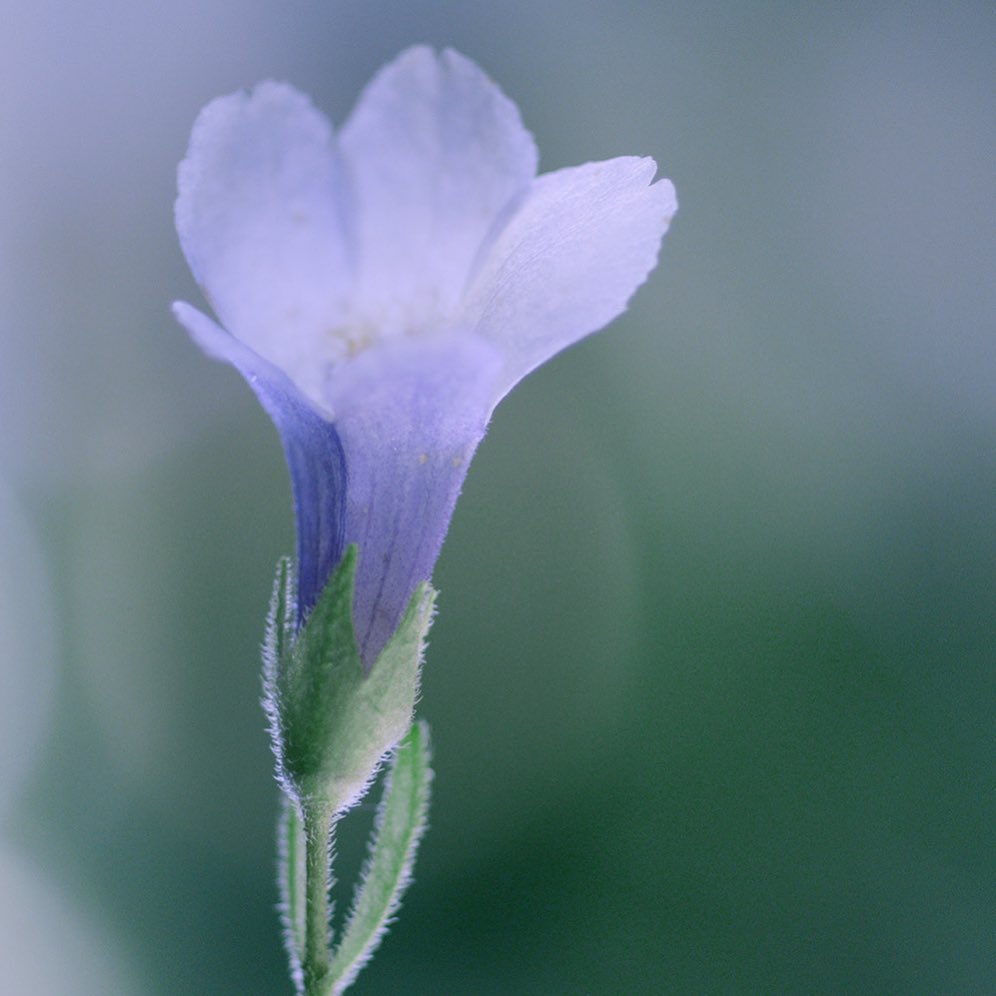 A Magical Marriage Even the Gods Would Covet
It took Kyurkchieva and her team three years to formulate their award-winning Resurrection All-in-One Serum that transforms tired, stressed skin by stimulating elastin production, dramatically improving texture, density, and resilience. With 330 5-star reviews on Beautytap, the Beauty Expert community continues to rave about that serum as well as the Bio-Luminous Dewy Essence that celebrity makeup artists like Mickey Williams especially adore for its multitasking abilities. 
Now, Orpheus has launched a limited edition Flora Balancing Rose Toner that works synergistically with their existing cult favorites. It marries ancient Orpheus flowers with small batch Rosa Damascena (Damask rose) flower water – "one of the oldest and most oil-bearing rose varieties in the world." The 100% organic, post-cleansing rose hydrosol whisks away leftover dirt, calms inflammation, and balances and supports the skin's natural microbiome.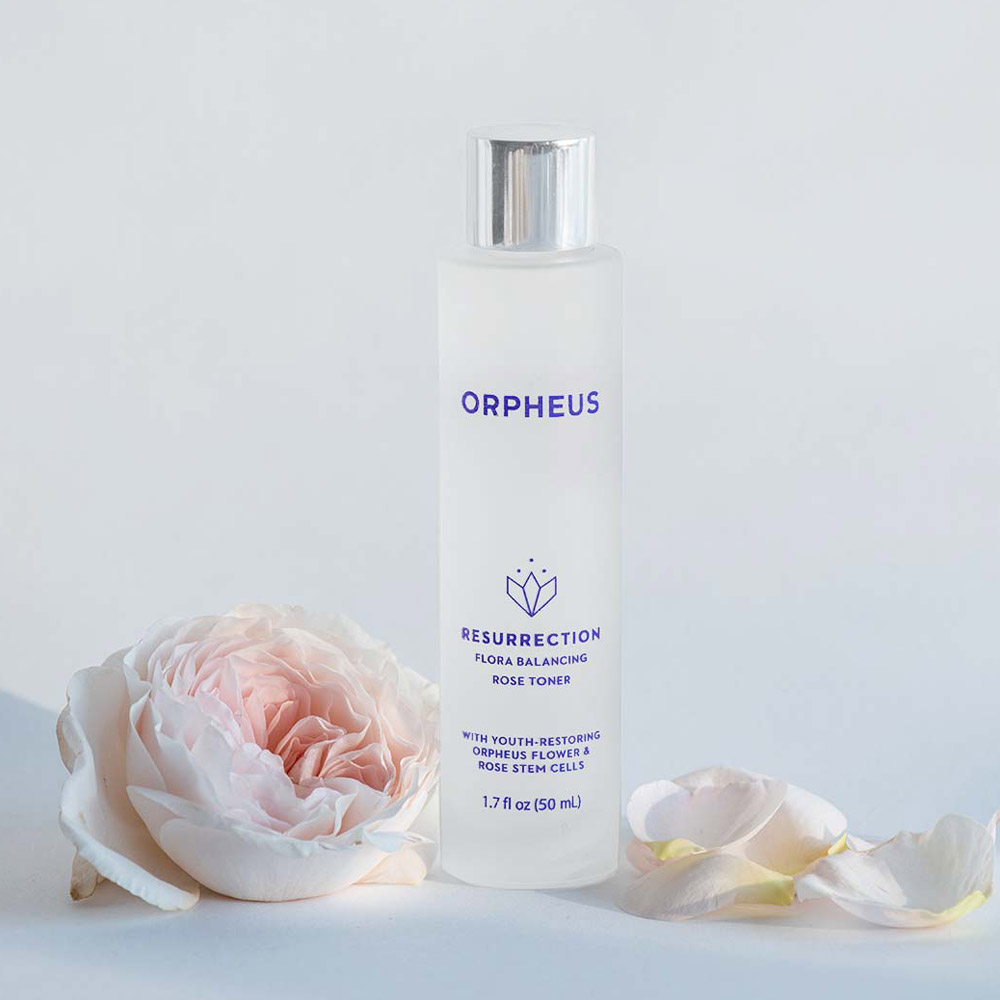 Use Alone or as Part of the Trio
As a standalone product, the Flora Balancing Rose Toner makes a delightful addition to any routine. I use this exactly as recommended with a cotton pad to restore my skin's pH balance before applying nightly actives. Rose lovers will delight in this redness reducing, skin purifying treat as it has the truest subtle scent profile and contains no synthetic substances, preservatives, or additives. 
For fans of the brand, I highly recommend using the complete Blooming Beauty Stem Cell Trio to experience the full benefits of the Orpheus flower's bounty along with stem cells and peptides. 
All of the products are 100% clean and non-toxic, and here's an added bonus: the trio box features an augmented reality component. 
---
Author: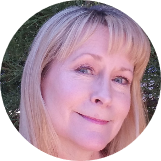 Tracy Teel
Tracy Ann Teel is a full-time freelance writer and the owner of Finesse Writing and Editing LLC. She's a tutorial writer for San Francisco Globe's beauty platform, FierceLeague.com, covering everything from skin and hair care to makeup and nail art. She writes for skincare companies, dermatologists, and cosmetic surgeons, and proudly taught at her MFA alma mater, the University of California Irvine, as a member of their adjunct faculty in English. She's been a textbook reviewer for Prentice Hall, been recognized three consecutive years in the Who's Who Among America's Teachers, and has written professionally for 30+ years. Her poetry chapbook Such Dust was published by Finishing Line Press, and her work has appeared in Alaska Quarterly Review, Rattle, Pearl, Kaleidoscope, and Lake Arrowhead Life.
---
Comments