This Men's Grooming Line is the Secret to a Soft Beard, Smooth Skin and Fresh Hair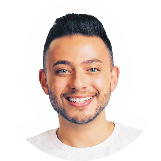 Joey Skladany
Nov 23, 2022
---
TCM is making waves with their high quality range of hair, skin and scalp products.
Another day, another new skincare line, but TCM may be the one to disrupt the men's beauty space as we know it. The company, founded in 2017, aims to address not only a lack of high-quality options for men, but also products that accommodate the unique needs of multicultural backgrounds.
"We believe every man deserves to experience the feeling of knowing you look your best when they start their day", says co-founder Terry Armstrong. "That positive energy can give him the confidence to take on whatever the world will throw at him."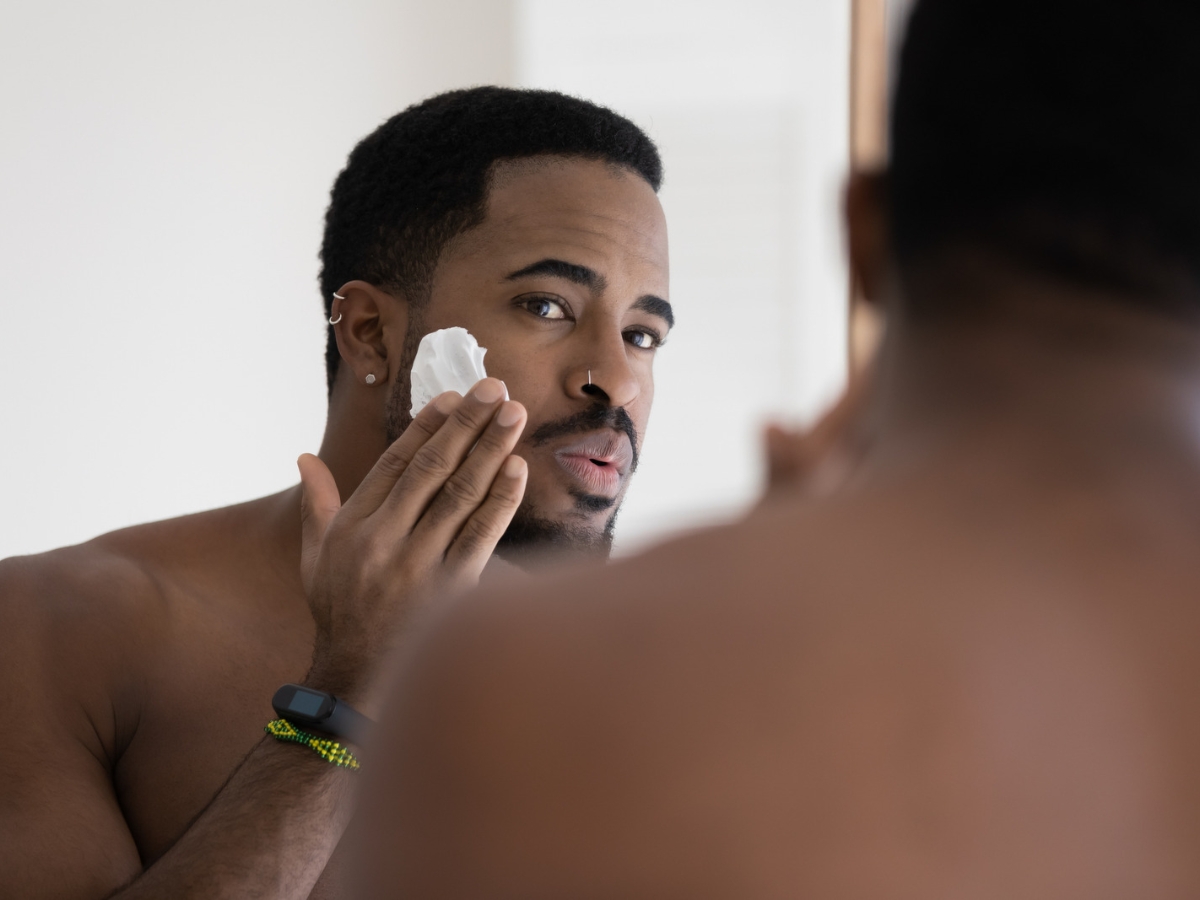 Aside from a mission to promote inclusivity and goods that can be used by all skin and hair types, the brand also does an excellent job of formulating products that target very specific purposes in very innovative ways. In fact, some of its blends and concoctions (like the five below) are things we've never really used before, which is surprising for a multi-billion dollar industry that is oversaturated and has practically seen it all.
Out of everything in TCM's extensive portfolio, we were particularly impressed with the hair care products and those that address beard and shaving issues, since that's where many men often focus much of their attention.
These are five highlights from TCM's range of effective products, all of which live up to the "TCM Lifestyle" of "look[ing] good" while "working hard, playing hard" and "loving hard."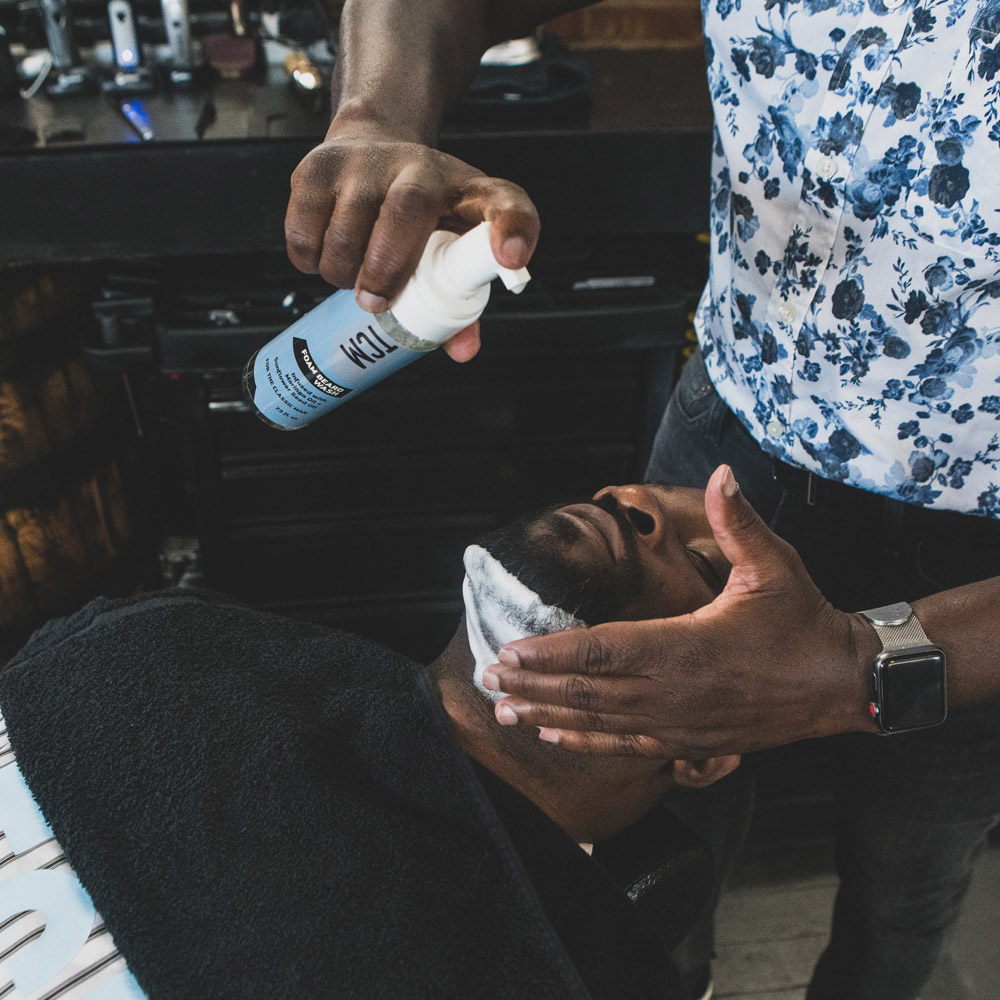 Infused with dermis-friendly moringa and sunflower seed oils, this foaming wash will moisturize, hydrate, and soften your beard, as well as the skin underneath it. Despite instructions on the bottle to shampoo the product into your beard and then rinse it out, these steps aren't necessary, thanks to a water-based solution that can actually stay in your beard for prolonged periods of time (or easily be patted dry with a clean towel).
This is a slam dunk option for any gentleman who rocks a thicker, longer beard that demands a little bit more maintenance than the norm.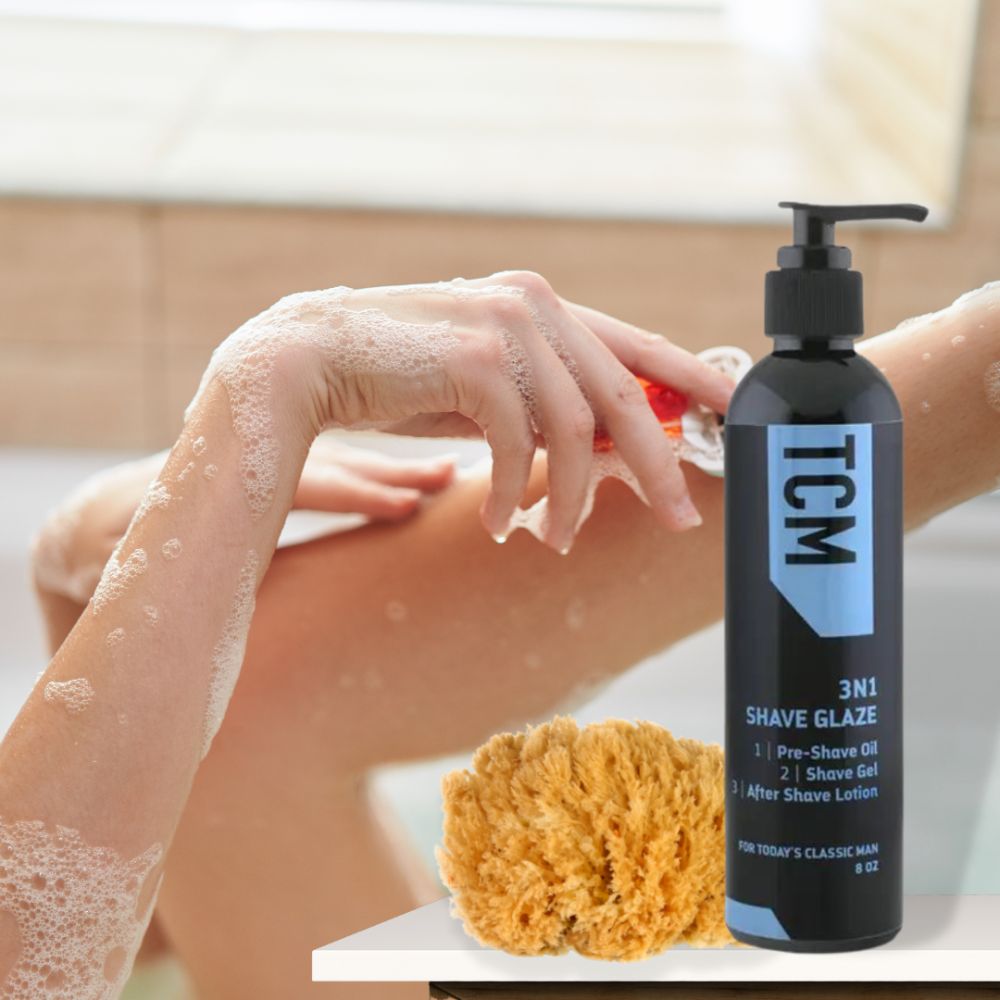 We've seen plenty of three-in-one beauty products, but never an oil, gel, and after shave hybrid. Men are notorious for wanting to cut down on steps in their daily skincare routine and this bottle delivers in providing a clean, smooth shave that also protects from razor burn and in-grown hairs.
Additionally, this Shave Glaze boasts a knockout coconut-forward scent that will remind you of your favorite high-end tanning oil. And we're big fans on the consistency — a slippery, somewhat sticky gel that coats the face with ease.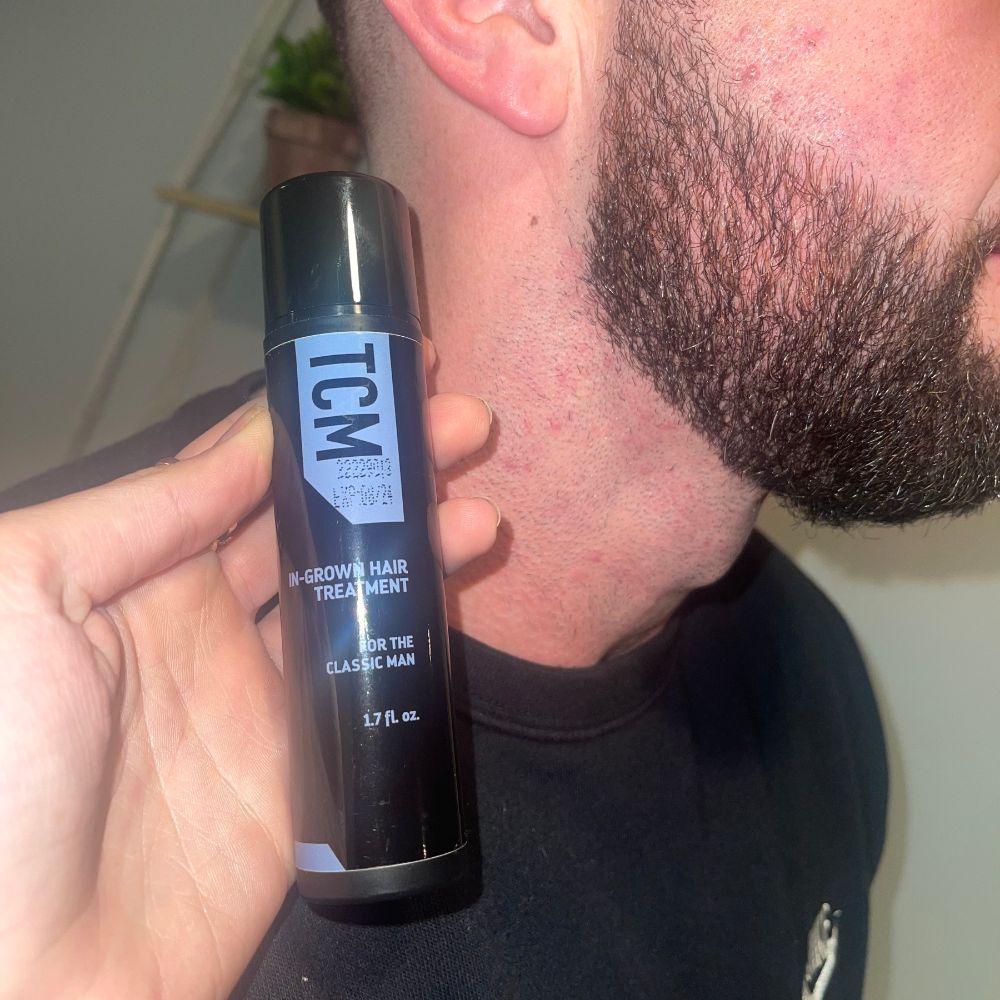 If you do happen to develop an in-grown hair or two after the shaving process, TCM has developed a treatment that specifically targets and remedies sensitive skin. A big hit with the guys, women are adoring fans of this winning product as well.
The small but mighty tube can be directly applied to inflamed areas to clarify and calm any redness or bumps. You can also use it preventatively after shaving as a last step.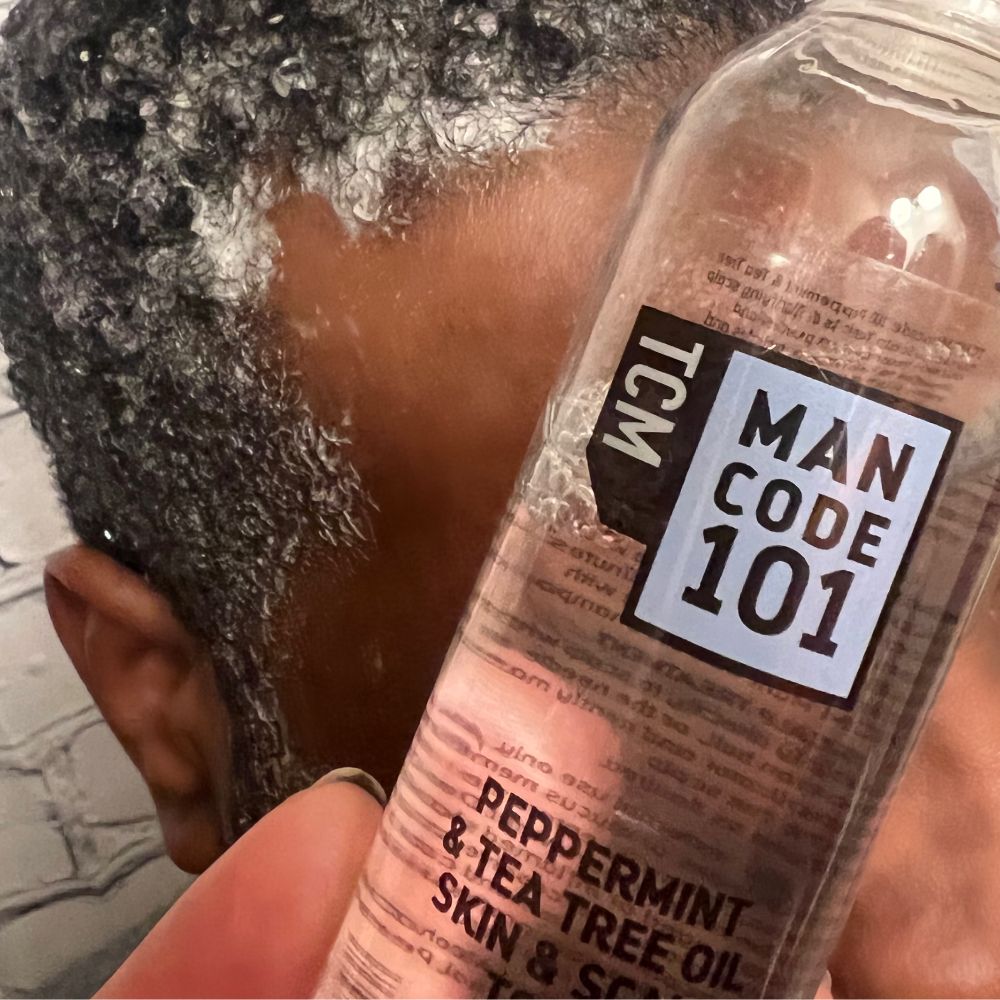 This clarifying scalp and skin treatment is designed to purify and detoxify the scalp while helping remove excess oils that contribute to irritation. Formulated with soothing peppermint, menthol, and tea tree oils it also provides instant itch relief and a refreshing cooling effect.
And for those who deal with psoriasis and dandruff, you will appreciate having this gem as part of your grooming regimen.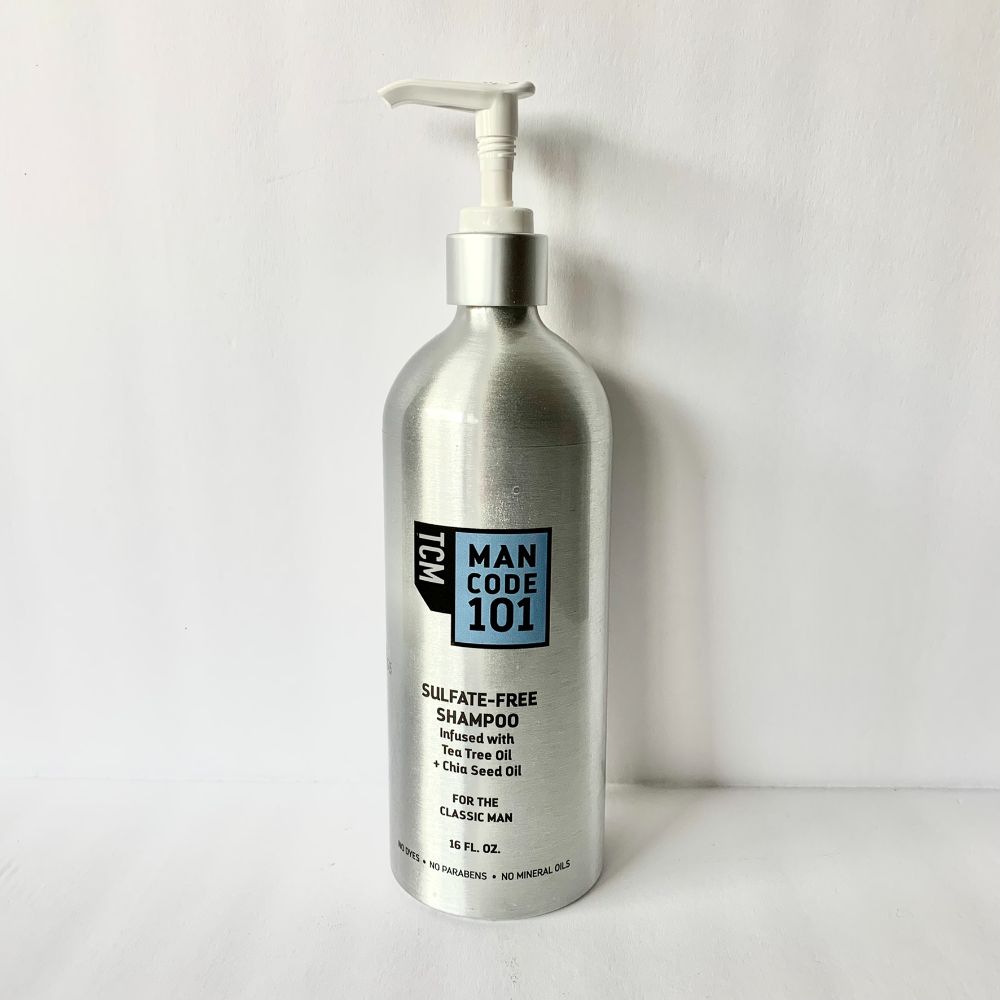 Thicken and strengthen hair with this unique blend of chia seed oil, tea tree oil, and aloe vera that both men and women enjoy. Sulfate-free while still providing a nice lather, this Mancode 101 Shampoo also replenishes moisture and leaves hair feeling ultra clean with a lustrous sheen.
Offering a thick and creamy consistency and herbal scent in a sleek bottle design, this shampoo also helps remove build up without stripping or drying the hair.
Still not convinced? Opt for one TCM's many affordably-priced bundles so you can sample a bit of everything on first pass.
This will allow you to then pick favorites and incorporate them into your age-defying and hair-strengthening arsenal.
---
Author: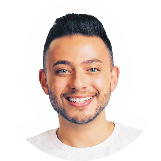 Joey Skladany
Joey is a writer/editor, TV/radio personality, lifestyle expert, former entertainment publicist and author of Basic Bitchen. He was most recently editor-at-large of CBS Interactive's Chowhound and his work has also been featured in major outlets like Food & Wine, People, CNET, InStyle, Yahoo!, Travel + Leisure, Lonny, and BuzzFeed. In addition, he is the host of Awesomeness TV's Dish This and has appeared on Wendy Williams, Entertainment Tonight, CNN, HLN, NBC, CBS, and SiriusXM. Currently based in New York City, in his spare time Joey enjoys volleyball, worshipping Beyonce, fine dining, writing depressing poetry, interior design, and perfecting his stand-up comedy routine. You can find him on Instagram @joeyskladany.
---
Comments