This Haircare Line is the Real Secret to Long, Thick, Shiny Hair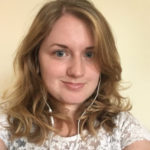 Claire Hannum
Dec 09, 2022
---
We can thank the Red Yao Tribe in Southern China.
---
Viori partnered with Beautytap's diverse community of certified beauty professionals for trusted, detailed, unpaid reviews. We are sharing this post with you as part of this collaboration and to learn more about their brand. All opinions are our own. Thank you for your support.
Looking to bring some extra glow back to your hair? Viori is the answer.
The buzzy brand's superhero hair products came to life thanks to the Red Yao tribe, a community who live in the Longsheng Mountains of southern China. The Red Yao community is known for their stunning hair – and I do mean stunning – that grows long, thick, and radiant. Red Yao hair care has generated interest from women around the world tuning in on TikTok, and it's easy to see why.
For generations, the Red Yao community have washed their vibrant hair with a traditional blend of rice water that specifically incorporates local Longsheng rice. And now you can try it for yourself.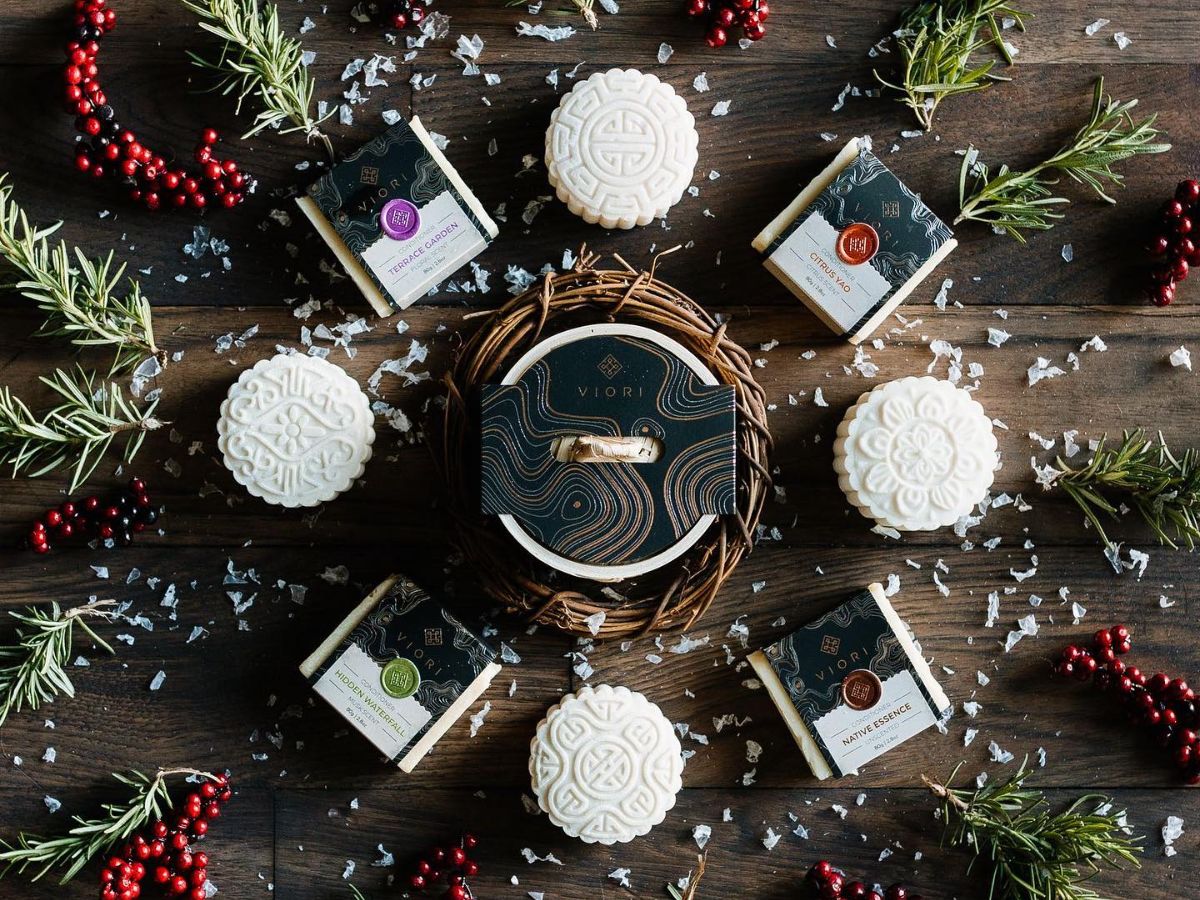 A New Brand Meets a Centuries-Old Tradition
Viori creates shampoo bars, conditioner bars, dry shampoo, and other mane-changing hair care products using the same ritually prepared Longsheng rice water that the Red Yao community has used for centuries.
To make this happen, Viori buys Longsheng rice directly from the Red Yao community. The brand's dry bars are a refreshing way to clean your locks, and work well for a range of hair types.
Clean Beauty with an Eye Toward Sustainability
Viori hair products are vegan, cruelty free, and plastic free. Thoughtfully chosen, plant-based ingredients help nurture and moisturize hair without exposing consumers to dangerous chemicals.
But Viori's efforts toward doing good don't stop at ingredients. The brand directs a portion of profits to initiatives chosen by the Red Yao to support local culture and community through their Beautiful Reason project.
Viori works directly with the Red Yao tribe to build a sustainable partnership that will benefit the community for the long haul, with a focus on cultural preservation, fair pay, and respect.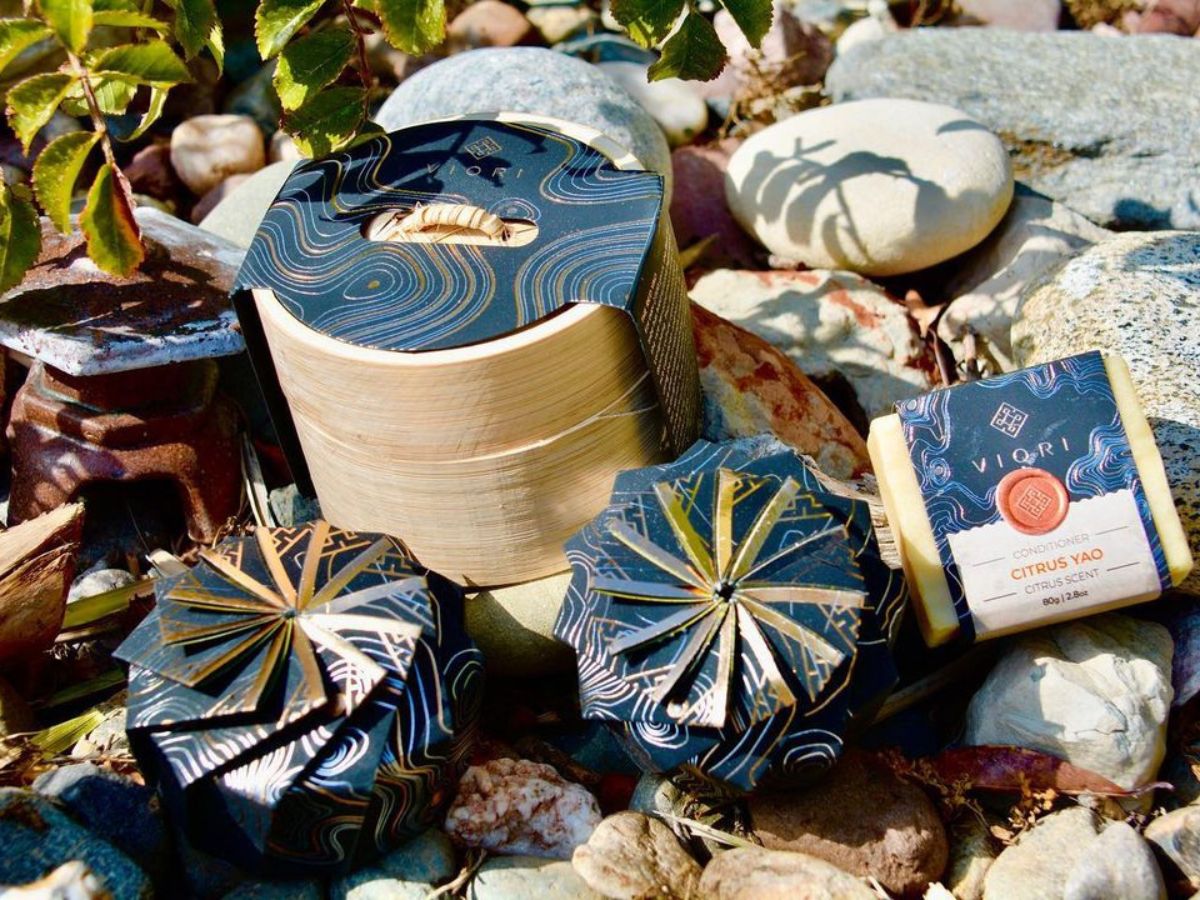 A Game-Changing Bar Shampoo and Conditioner
As someone who's been regularly dying their hair for nearly 20 years, I'm always looking for products that can soothe the damage caused by harsh dyes, so I was eager to try Viori's Longsheng Rice Shampoo Bar. 
The shampoo comes in several scents with intriguing names like Citrus Yao and Terrace Garden. I tried Hidden Waterfall, a sweet vanilla- and amber-scented bar. Each bar focuses on a different range of hair types – Hidden Waterfall is best for hair that's in the normal to oily range. The beautifully folded packaging was made even better by the locally handcrafted bamboo holder that can be used to store it.
I'd never tried a shampoo bar before, but the brand's how-to video made it easy to learn. In a nutshell, it's as simple as wetting your hair and creating a lather. The bar's most popular ingredient, the Longsheng rice, helps to renew and repair the hair. The blend also includes a coconut derivative to cleanse, cocoa butter and shea butter to help moisturize, and rice protein to amp up shine and strength. Aloe vera and bamboo add an extra level of rejuvenation and glow, while essential oils offer its signature soothing scent.
After the shampoo, I tried out Viori's Conditioner Hair Bar. I tried the trusty Hidden Waterfall scent again, and just like the shampoo, the conditioner bar was easy to use. The conditioner's vanilla scent, inspired by paths to waterfalls in Longsheng, was just as relaxing as before.
Longsheng rice is essential to the formula, and a natural conditioner derived from the colza plant is included to boost conditioning. The bar's blend of natural ingredients condition, boost, and volumize the hair for maximum shine and softness.
After trying the shampoo and conditioner together, my hair was shinier and healthier looking than it had been in months. As we shift into the winter's hair-damaging cold, I'm eager to use these products as a line of defense.
I'm so thankful to the Red Yao tribe for sharing part of such a time-honored tradition – all of us as beauty fans are so lucky to have the opportunity to try it!
---
Author: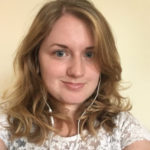 Claire Hannum
Claire is a writer, editor, content marketer, and reiki practitioner who covers wellness, lifestyle, and travel. Her work has appeared in Self, CNN, Prevention, Glamour, Health, Racked, The Huffington Post, Mic, The Frisky, YouBeauty, and many other publications. Her work has been highlighted by BBC News, New York Magazine, Today, Jezebel, Bustle, Reader's Digest, and The Center For Research On Women And Gender. Her greatest loves are her cat and her vitamin C serum. You can find her on Instagram @daycationgram.
---
Comments