Top Celebrity Beauty Secrets Of The 2022 Oscars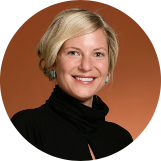 Danica Farley
Mar 28, 2022
---
Hollywood stars dazzled on the red carpet with glamour, simplicity, and grace.
---
Movie and beauty lovers unite. The 94th annual Academy Awards welcomed film industry luminaries for drama, comedy, enlightenment, community, and verve. The silver screen's biggest night was stylish, lighthearted, and genuine and the stars served up a bevy of beauty trends worthy of duplicating. 
It was also a glorious year of milestones and firsts. West Side Story's Ariana DeBose lit up the evening with her riveting speech after becoming the first openly queer woman of color to win an Oscar and the first to win an Oscar for Best Supporting Actress. "Imagine this little girl in the back seat of a white Ford Focus. Look into her eyes. You see a queer, openly queer woman of color, an Afro-Latina who found her strength in life through art, and that's what I believe we're here to celebrate. So to anybody who has ever questioned your identity – ever, ever, ever – or you find yourself living in the gray spaces, I promise you this… there is indeed a place for us," she so eloquently shared.  
Troy Kotsur made history by becoming the second deaf actor to win an Oscar. Marlee Matlin, Kotsur's co-star in Coda, is the only other deaf actress to win an Oscar for her role in Children of a Lesser God. "This is dedicated to the deaf community, the CODA community and the disabled community," he said. "This is our moment."
Quite memorable moments indeed (including a slap felt around the world).  Moments that will continue to reverberate and hopefully ignite change for years to come. 
Of course, the glory of the red carpet was back in full swing with a bevy of beauties delivering heaps of hair and makeup moments destined for the history books. 
Start rolling for this year's highlights…
Classy Coiffures
Brilliantly humorous Amy Schumer was a 2022 Oscar hostess in flying colors. Her shout out to history-making CODA in sign language? Just WOW. Amy's golden locks were coiffed throughout the night in multiple modern takes on old Hollywood styles. Her hairstylist of seven years Kimberly Gueldner prepped, curled, and set with Better-Not Younger products…a perfect polish for Amy's stunning strands. 
Amy Schumer, Regina Hall and Wanda Sykes / Photo Source Variety.com
CODA star Marlee Matlin's wavy blonde locks and sensuous, smokey eyes were complemented by vintage Harry Winston jewelry. CODA co-star Emilia Jones' melodic updo was as captivating as her character.
Lupita Nyong'o's breathtaking bun was an exquisite sculpture. Stylist Vernon François created a hairstyle as class act as Lupita was in her gilded Prada gown.
Lupita Nyong'o /Photo from @lupitanyongo
Grand Dame Judi Dench's ivory bob matched her pearlescent garb. Also pairing hair to wardrobe was Billie Eilish. Her ebony locks and voluminous black Gucci dress were enchanting; and Billie's glossy lips matched her sparkling personality.
And while Jada Pinkett Smith's shaved head sparked one of the evening's most shocking moments (she suffers from alopecia, an autoimmune disorder which attacks hair follicles resulting in baldness and hair loss), this stunning beauty proves that you don't need a head full of hair to rock the red carpet. Along with her emerald green Jean Paul Gaultier gown and matching shimmery eye liner, she was a vision of elegance. 
Luscious Lips and More
Au naturel paved the red carpet. Nude lips were naturally glam on Penélope Cruz...forever passionate in Chanel, along with charming hosts Regina Hall and Wanda Sykes. Thank you for the laughter, ladies…as Audrey Hepburn said, "Happy girls are the prettiest girls." 
Penelope Cruz / Photo Source VanityFair.com
Nicole Kidman's kisser was akin to Lucille Ball's signature red lipstick…with a crimson nail color to match. And Mara Roszak of Mare Salon expertly curated Nicole's shapely strands. Tracee Ellis Ross also wore scarlet on her pucker—kindred to her Carolina Herrera regalia.
Charismatic and kind Lady Gaga rocked a tux, platinum twist updo, and cabaret red lips along with her legendary co-presenter Liza Minelli. You can trust Gaga to be compassionate with her heroes…she's "got you" Liza.
Lady Gaga's Oscars 2022 sequin tux honored Liza Minnelli
Sultry Eyes
Smokey eyes were peeped on many celebs including Naomi Scott (fabulous in Fendi), Jamie Lee Curtis as she honored the ultimate golden girl Betty White, and profoundly expressive and inspiring Best Supporting Actress winner Ariana DeBose. 
Kristen Stewart / Photo Source: The Independent
And, dramatic mascara was marvelous on foxy Chanel mademoiselle Kristen Stewart.
In Harmony
Venus and Serena Williams knocked it out of the court as they introduced Beyoncé to perform "Be Alive" from King Richard. Queen B looked smashing with rosy-violet eyeshadow and her grand slam nude lips.
Venus and Serena Williams / Photo Source EOnline.com
Also pretty in pink was Summer of Soul master Questlove's plus-one…his proud mama. 
Ukranian born Mila Kunis was valiant in her introduction of Reba McEntire's song "Somehow You Do". Admirable solidarity for Mila's fellow Ukrainians followed—hope, perseverance, and strength of the human spirit. May peace prevail. 
Sensible and Elegant
Best Actress winner for The Eyes of Tammy Faye, Jessica Chastain was refined and resplendent—coordinating radiant coral-bronze colors from her hair, eyes, and lips to nails and a shimmering Gucci gown. Pure perfection as she endearingly declared: "For any of you out there who do in fact feel hopeless or alone, I just want you to know that you are unconditionally loved for the uniqueness that is you."
Jessica Chastain / Photo Source @jessicachastain
Best Actress nominee for her leading role in Maggie Gyllenhaal's The Lost Daughter (OMG Maggie's Schiaparelli couture dress!), Olivia Coleman donned a regal look along with hair styling by celebrity guru Marcus Francis using Better Not Younger products. And her peaches and cream complexion was prepped using CurrentBody LED Neck & Décolleté Mask by celebrity makeup artist Sarah Uslan.
Remarkable Faces
Actress, comedian, singer, and overall lovable Maya Rudolph looked luminous as ever. Her flawlessly freckled face was prepped by celebrity makeup artist Molly Stern—Pause Well-Aging's Fascia Stimulating Tool set the stage for a glowing visage.
Maya Rudolph / Photo Source @mollyrstern
For her debut Oscar red carpet appearance, Kourtney Kardashian's lustrous skin was in the hands of celebrity makeup artist Rokael with CurrentBody LED Neck & Décolleté Mask and Noble Panacea's The Absolute Restoring Eye Cream, Absolute Intense Renewal Serum and Absolute Replenishing Moisturizer featuring OSMV™ technology for a plump, luminous visage. Kourtney cheered on fiancé Travis Barker as he performed in the Academy Awards all-star band.
Kourtney Kardashian/ Photo Source @rokaelbeauty
And Uma Thurman, more ageless than ever, proved less is more with her hair pulled back in a loose chignon and a clean no makeup, makeup look to accompany her classic Bottega Veneta ensemble.
Be Beautiful You
Artistry of cinema and personal style are everlasting. From the red carpet to your own carpet, Oscar's 2022 beauty trends can inspire your solid-gold self. 
Shine your light and remember what Oscar de La Renta said, "It's not about what you wear, but about how you live your life."
---
Author: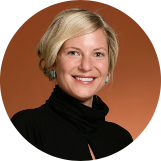 Danica Farley
Danica is a writer, editor, optimist, and content creator. She pens about experiences that inspire a life well-lived—beauty, travel, wellness, nature, art, positive vibes. Currently based in Southern California, her work has been published in COAST, Get Out There, and Utah Style and Design magazines, Orange County Register, KÜHL, and more. "Beauty begins the moment you decide to be yourself." - Coco Chanel
---
Comments