These Sustainable Beauty Brands Deliver Your Most Glowing Skin on Earth Day (and Beyond)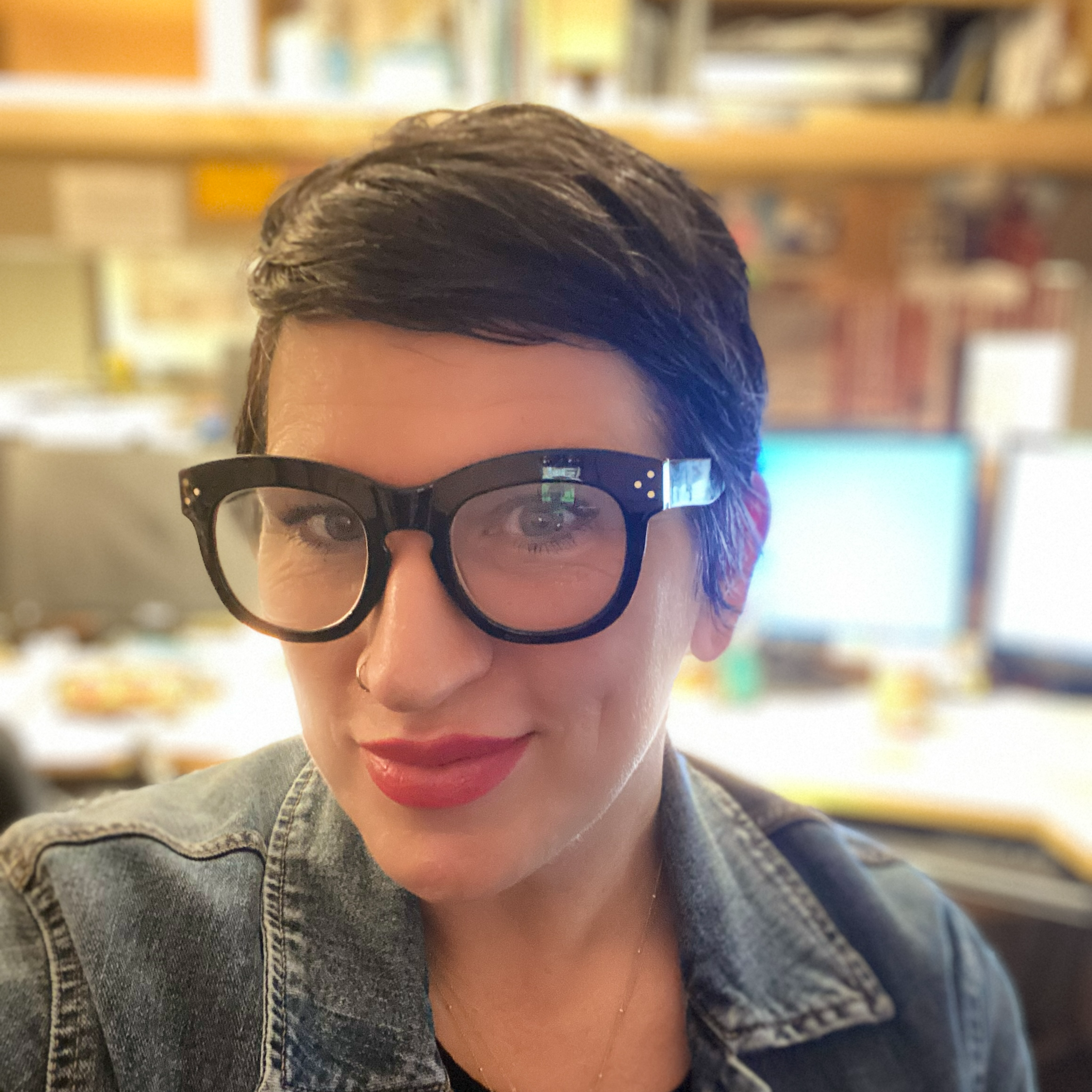 Randi Steele
Apr 22, 2022
---
Look and feel better than ever.
---
Whether it's the 90's grunge look coming around for the 4th time or the resurrection of bell bottoms executed by your millennial daughter who believes it's a look she miraculously developed, trends absolutely make the world go 'round. But much like the polyester leisure suits back in the early 70's (shocking those never made a resurgence), some trends should be put to rest (RIP plastic butterfly clips - you were dearly loved).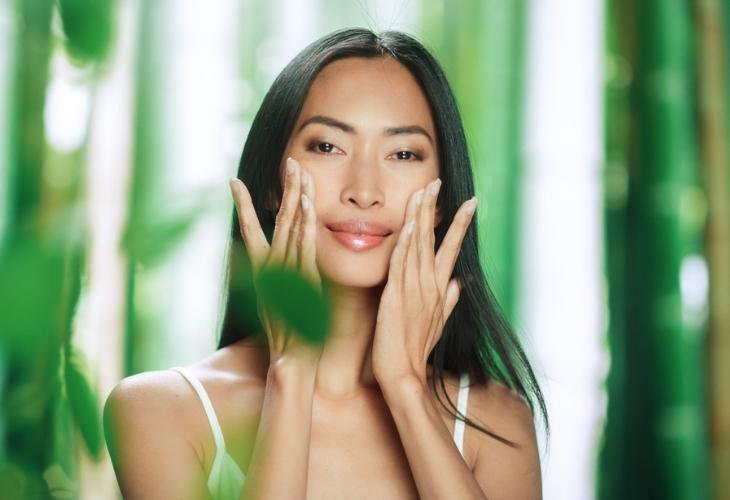 However, one trend that shall remain eternal is the awareness and love for our environment; a genuine care for mother nature and this big blue marble we all inhabit. So, in honor of Earth Day, let me cinch up one side of my acid washed overalls, pluck my eyebrows right back to the days of Tom Ford's Gucci when Nickelback was still cool, and share covet-worthy earth-friendly brands that will have you swooning.
Kypris
Eco-friendly brands have come a long way. Nowadays, beauty brands can be environmentally responsible and glamorous as well; for instance, take Kypris Beauty. This alluring brand has an exhaustive list of environmental accomplishments including Certified Sustainable, Vegan, Cruelty Free, Organic, and Fair Trade. Kypris also supports small businesses, by garnering resources from small farms, co-ops, and women-owned farms. All this care, love and awareness translates to providing some of the most decadent skincare in the industry. From moisture-packed facial oils to hyper-emollient moisturizers, calming masques and replenishing serums, Kypris has something for every beautiful face.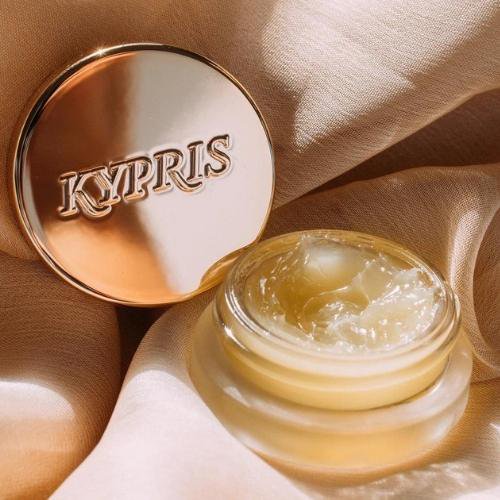 Speaking of beautiful; let us talk about the packaging! Eschewing the use of plastic and related waste, Kypris uses all glass vessels, but makes them bathroom counter worthy with lovely artistic additions. My current fave? As a girl who can't be without a lip balm AT ANY TIME, Kypris's new Lip Elixir Balm is like a spa treatment for your kisser. A divine blend of sunflower and rice bran waxes, shea and cocoa butters, and hyaluronic acid sea fennel peptides, this immaculate formulation wraps your lips in decadent hydration, with a glorious texture and feel.
Plus, did we mention that we are saving the earth while getting gorgeous?

Vacation
I'm a firm believer that 70's babies are out here, roaming around, looking younger than EVERYBODY (check my insta for Stoop and Stank's hoodie proclaiming exactly that); this can be attributed to the consist usage of sunscreen, even though a handful of us thought sun protection meant donning a hat during an outdoor tanning session, after achieving the desired result from your Sun-In application (I still have PTSD from those brassy results).
But no sun protection we used back in the days of Kajagoogoo and hair crimping was ever as cool as Vacation sunscreen. Vacation not only delivers solid sun protection with a side of 1980's nostalgia (touted as the 'World's Best Smelling Sunscreen," the Vacation peeps worked with perfumers to recreate the scent of your teenage dreams; who knew the bouquet of lycra and pool inflatables was so bitchin?), but does so by providing a product that is vegan, reef-friendly, cruelty and paraben free, and utilizes recycled packaging.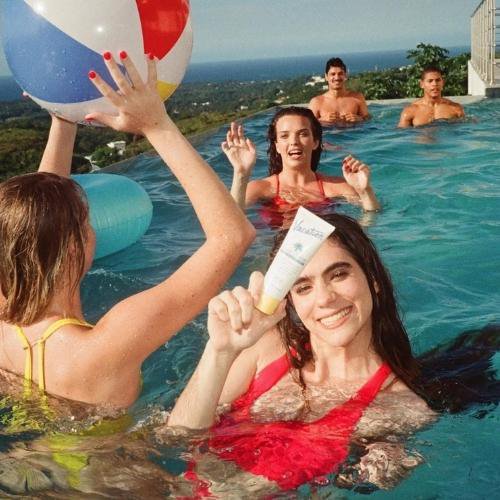 The Vacation brand is flawlessly curated, and includes sunscreen lotion and oil, joined by new additions of candles, perfume and Lip Desserts - delicious SPF 30 lip balms in flavors like Bananas Foster and Strawberry Jell-O Salad; it's almost like you're RIGHT THERE in 1988 at the Sizzler salad bar!
Vacation products are the perfect match for a sweet sun "sesh" complete with a high cut monokini, neon shades, and new wave mixed tape. In other words, totally rad!

Three Ships
To grab a quote from the legendary Bill Shakespeare, "What's in a name?" If you are referring to beauty brand Three Ships, their creative epithet came from the historic search for the Fountain of Youth; it wasn't a large selection of ships that discovered the fountain, but three simple ships. Founded by Connie Lo and Laura Burget in 2017, the ladies brought their individual expertise to the brand and have garnered a strong following through their covetable products.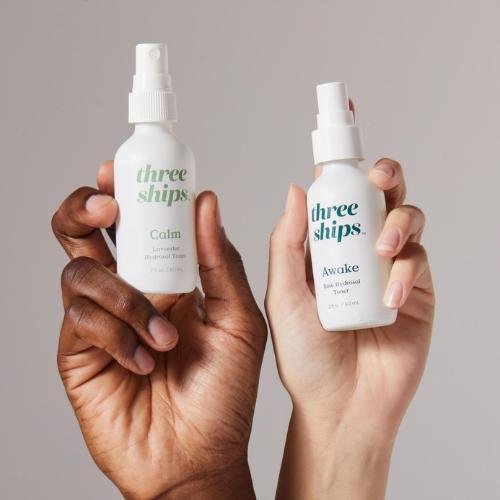 Three Ships values transparency, and this is evident in the product offering; the duo's selection of products is all natural, with 100% of the ingredients being plant-based and vegan. The line, like many others mentioned before is cruelty free, allergy friendly and sustainably sourced; Three Ships also appeals to the philanthropist in all of us, donating a portion of their annual proceeds to Make-a-Wish foundation, an organization near and dear to the company (co-founder Laura Burget was diagnosed with a brain tumor in 2019 and went through surgery the following year).
With every item falling under a $40 price point, Three Ships is affordable, accessible and provides solid results. Customers can shop by skin type or concern - the brand's website provides copious information about key ingredients in formulations, as well as proper usage.
Affordable, purposeful, AND kind to the earth? Now, THAT'S the name of the game.

Jamie Makeup
A makeup artist who creates iconic looks for celebrities like Kristin Stewart, Chelsea Handler and Kaley Cuoco is one thing; the same makeup artist creating a product that is clean, genius, and beneficial to the environment? Well, we are talking about Jamie Greenberg, the beloved celebrity makeup artist and founder of Jamie Makeup her addictive how-to videos, and her Blighlighter - an industry and customer favorite around the world that cleverly combines blush and highlighter. Jamie's Blighlighter is not only an artist's "go to" for a fresh, sparkly glow but it is also free of icky stuff; that means no paraffin, parabens, gluten, you name it - it is free of it!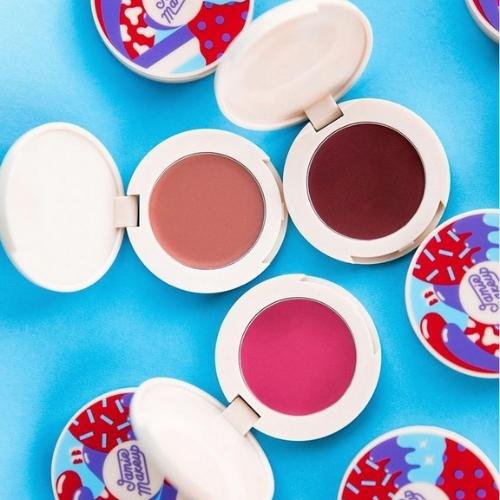 Plus, Jamie Makeup is carbon neutral, and a proud member of 1% For the Planet. So, the radiance you get from Jamie's Blighlighter is enhanced by the knowledge that you are contributing to the saving of mother earth, and that is just gorgeous!
Stay tuned for Jamie's next must-have product launch – her ingenious twist on a lip balm. Ooh la la!

Salwa Petersen
Many of today's most effective beauty products are steeped in tradition, utilizing natural ingredients from Mother Earth. Salwa Petersen is no different. The company's signature product, Chébé du Tchad, is an emollient-rich hair cream that utilizes cherished Chébé seeds to help condition, lengthen and strengthen locks.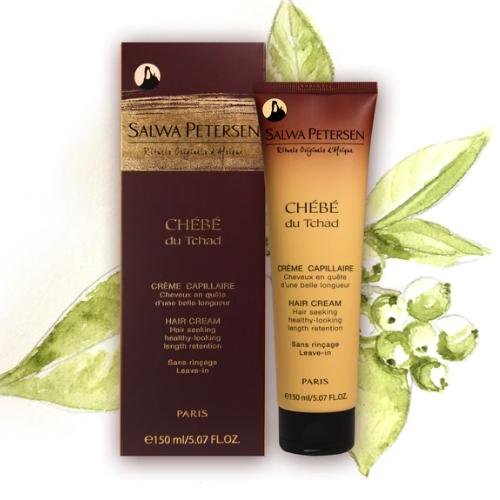 The fact that this miraculous product is incredibly popular and effective is only the tip of the iceberg. Chébé du Tchad is vegan and cruelty free, and all products are made with naturally sourced and harvested, fair-trade ingredients (the Chébé seeds come from Salwa's own farm). In addition, all Salwa Petersen products utilize recyclable packaging and ship using carbon neutral processes.
Finally, the company utilizes green electricity at every turn, and flexes their humanitarian muscles by donating 2% of the company's proceeds to fund projects in Salwa's native country of Chad and surrounding nations.
All of this….AND shiny, hydrated, strengthened hair? I am in.

Furtuna
Writing for a company like Beautytap gives me the opportunity to experience many unique products. I am incredibly grateful to reap the benefits of the arduous work and research accomplished by so many honorable beauty brands. I can also be swayed by my favorite influencer – the gorgeous, funny, and always hydrated Tinx; a hilarious beauty, always in possession of rich mom energy - she is sass personified. Basically, anything she features on her feed I have googled, ordered, and LOVED; smoothies from Erewhon, Simple Modern Classic Insulated Tumblers, and elements from her multi-step skincare routine.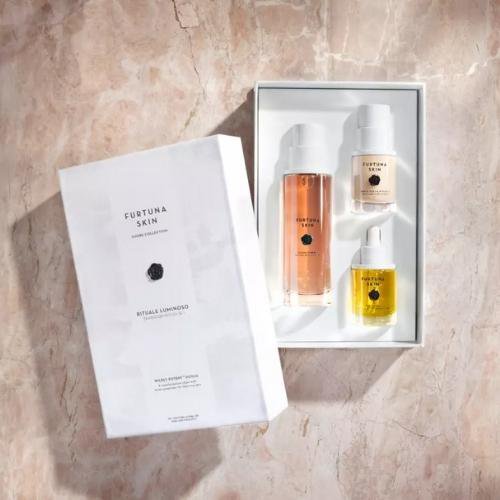 Two steps of her not-so-simple but oh-so-effective routine come from Furtuna Skin (specifically their Acqua Serena Micellar Essence). Nestled in the Sicilian countryside, Furtuna is a luxury skin care line that operates on the values of performance and potency. All ingredients are grown organically, and their pioneering harvesting and extraction processes help to preserve as much of the plant as possible while avoiding waste.
Furtuna's massive acreage in Sicily is home to incredibly lush botanicals, with many of the plants having been plucked from extinction thanks to seed banks. Their glorious skin care products, from mesmerizing creams and balms to serums and oils, deliver visible results and are also 100% cruelty free; just ask PETA. And all of these magical potions are housed in UV-protective, minimalist-chic glass packaging.
This forward-thinking brand is also a member of 1% For the Planet and is a clean verified company. No wonder our girl, Tinx makes Furtuna Skin a part of her nighttime skin ritual.

I have only scraped the surface when it comes to earth-friendly beauty products. More brands than ever are truly putting in the work to lessen the environmental footprint and become more responsible in terms of climate awareness.
On this Earth Day (and many more days throughout the year) think about planting a tree, taking part in a beach cleanup, riding your bike instead of driving, or buying yourself a new reusable water bottle. And make sure to pamper yourself with environmentally sound beauty brands - your body and the earth will thank you!
---
Author: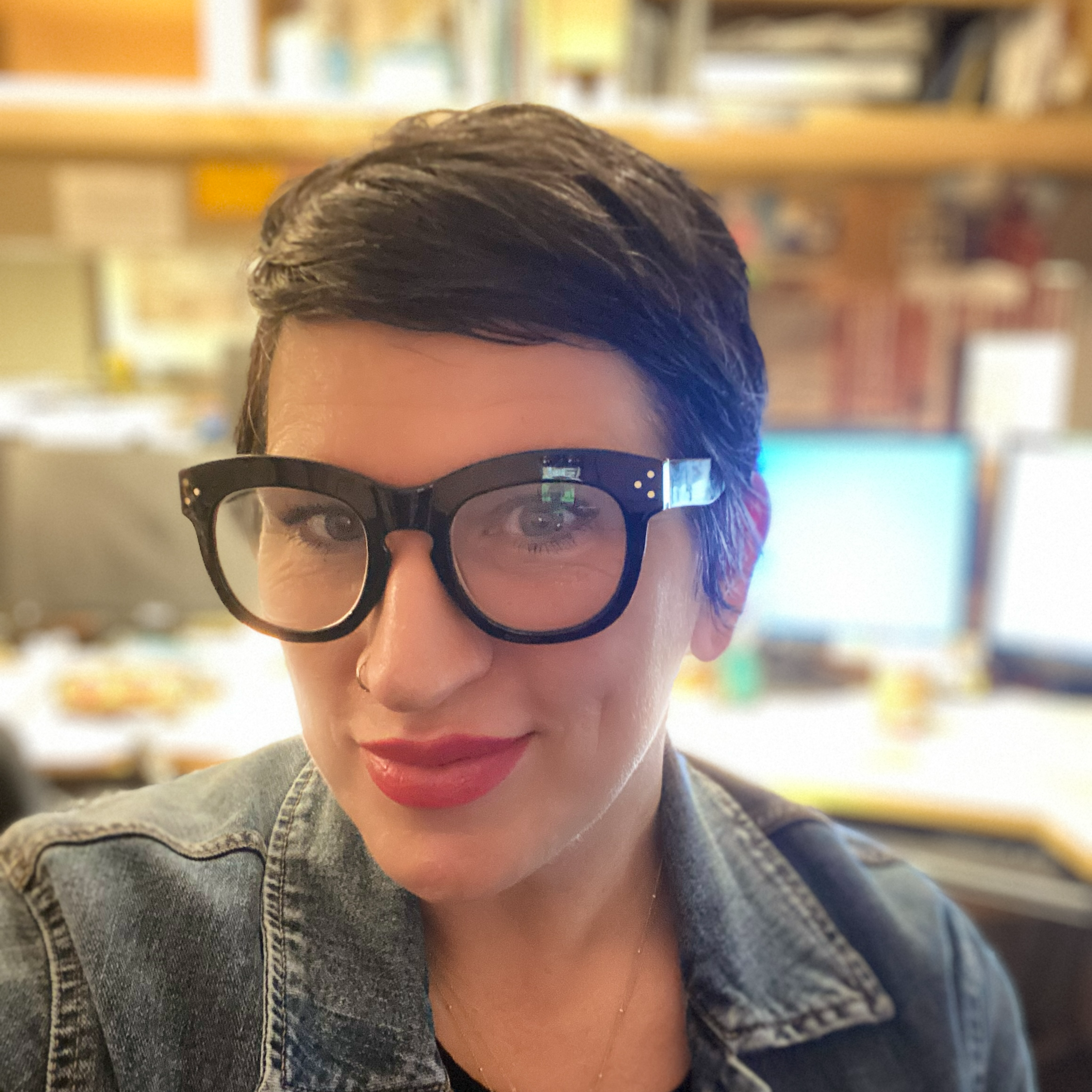 Randi Steele
Randi Steele is a freelance writer with a Bachelor's degree in Fashion Merchandising from Oregon State University and a Master's degree from University of Southern California in Communication Management and Journalism. When she isn't writing for BeautyTap, she is developing content for her curated website, blog and accompanying podcast, The Style Adjacent, launching in June 2023. Randi also loves the aesthetic nature of writing and lettering, and her modern calligraphy can be found on Instagram at @freshruth. She loves vintage pocketbooks, Nipsey Hussle, a classic red matte lip, college football, and getting tattooed; not necessarily in that order.
---
Comments