"Take Your Hair from Straw to Silk" With This Time-Honored Treatment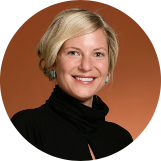 Danica Farley
Apr 01, 2022
---
Prepare for your softest, silkiest tresses.
---
Agadir partnered with Beautytap's diverse community of certified beauty professionals for trusted, detailed, unpaid reviews around some of their innovative haircare products. We are sharing this post with you as part of this collaboration and to learn more about their brand. All opinions are our own. Thank you for your support.
Resilience, exploration, sensory pleasures—tresses and travel share several similarities. Lifestyles and hairstyles can inspire fresh discoveries, expand perspectives, and connect us with fascinating cultures.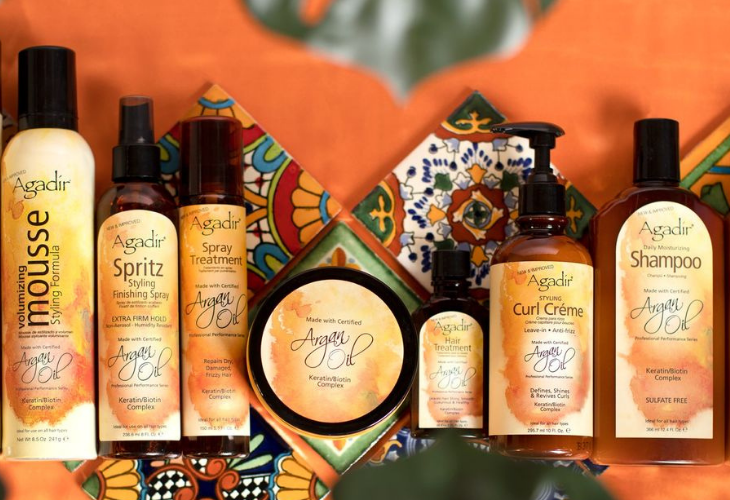 Morocco is on my wanderlust list. Vibrant textile bazaars. Zesty farmers markets. Glamping in the Sahara. Illuminating architecture. Luxury in Marrakech. I yearn to be enchanted by a tapestry of people, places, and history. Until then, Moroccan haircare elixirs will keep me aglow.
Heart of Gold
Argan oil, coined liquid gold, is native to Morocco. This rare treasure—used for centuries locally and now beloved around the world—is a culinary gem and therapeutic hair healer. It has low molecular weight that instantly penetrates the hair shaft without weighing it down. No mirage here…non-greasy, easy-breezy.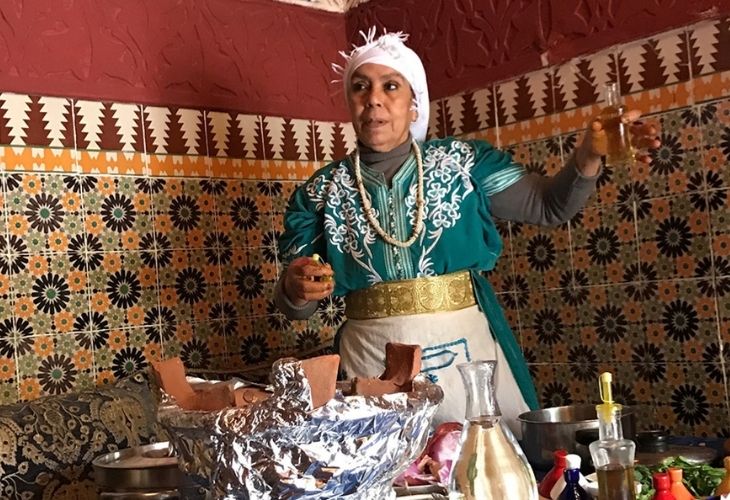 As Time Goes By
Peace, love, rock 'n roll, civil rights, women's liberation - memorable moments happened in the 1960s, including an idea by the Bagosian brothers. These two NYC hair stylists drew on personal expertise and developed products with a purpose. Essential nutrients and positive social, environmental impact are paramount. Their argan oil is highest-grade certified, sourced from local growers in Morocco's Atlas Mountains, and traditionally harvested by women's cooperatives. 
Simply the Best
Agadir Argan Oil products contain 100% pure, organic Moroccan argan oil. With added doses of keratin and biotin, hair that stays smoother and stronger, longer. Named after a desert oasis along Morocco's Atlantic Coast, Agadir products are blended and bottled in the USA without animal testing, dyes, or harmful ingredients.
"Agadir Argan Oil will take your hair from straw to silk the first time you use it," says Jack Bagosian, Executive Vice President of Agadir International. "Our family pioneering spirit is dedicated to developing innovative products with the highest quality ingredients that bring amazing results," he says.
A wondrous incense essence adds lift. Agadir's signature aromatherapy fragrance is natural, delicate, and divine. Warm characters of amber wood, fresh spice, and vetiver are like summer in a bottle.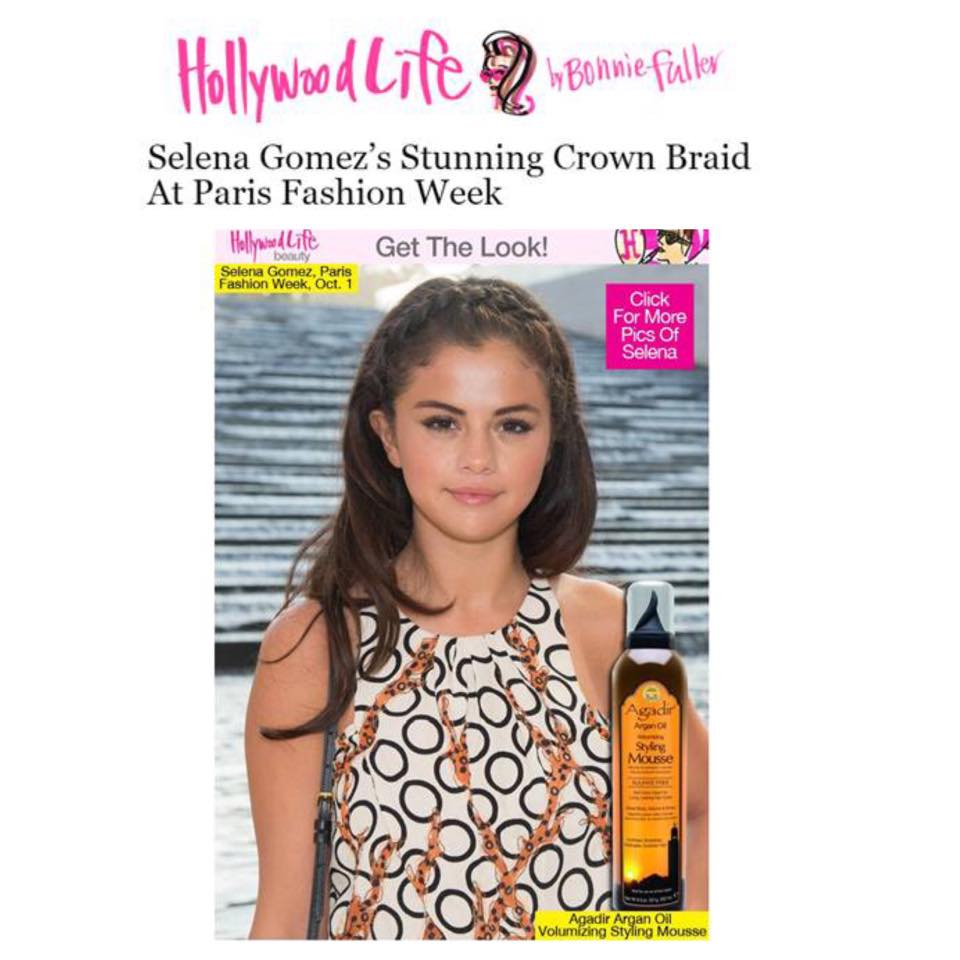 In the Spotlight
Agadir is award-winning and beloved around the world. HollywoodLife featured the stunning braid Selena Gomez donned during Paris Fashion Week alongside Agadir's styling mousse. The brand has also been highlighted on The Today Show. Celebrity aficionados include (I'll take her hair any day!) Larsa Pippen and NBA superstar Chris Bosh gave gifts of Agadir Argan Oil to guests at his birthday bash.
Finally, Launchpad Magazine awarded Agadir "Best Oil" four years in a row.
A Moroccan Proverb says, "A teacher will appear when the student is ready." If you fancy brilliant locks, Professor Agadir is in the house. School your hair with these argan oil products.
Agadir Argan Oil Hair Treatment, $35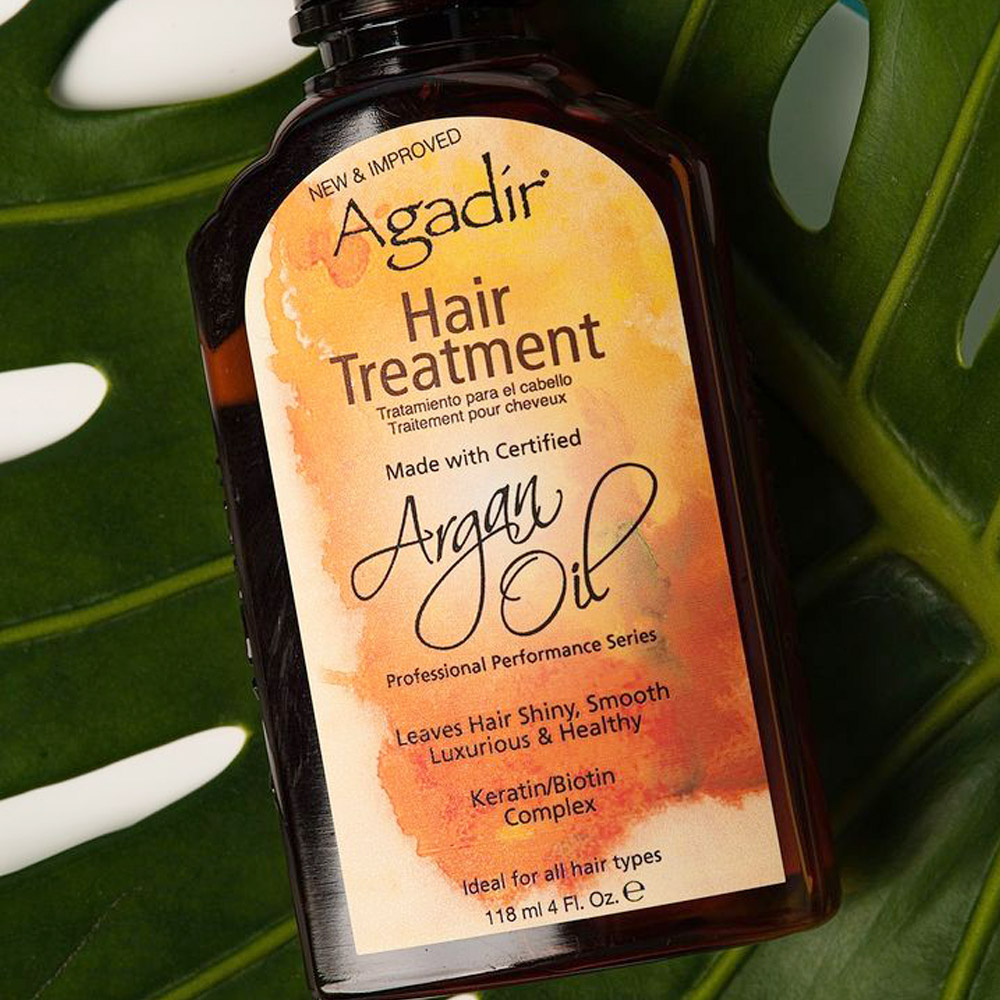 Give yourself A+ radiant shine. Made with 100% pure, certified argan oil and enriched with vitamin E, Agadir's Argan Oil Hair Treatment is like a magic potion. When the proper amount is applied, it is not oily. No buildup, no way…only the finest ingredients to repair, soften, and energize growth. 
"Agadir's Argan Oil puts Omega-3 and Omega-9 back into the hair and is chock-full of antioxidants," says Bagosian. "Anybody can use it; it works great on all types of hair."
If your scalp is itchy, this multitasking marvel will nourish and eliminate irritation. Plus, it is gentle enough to use every day. And I do. Goodbye dry, dull, flyaways…you won't be missed. A little goes a long way, a few drops applied to damp hair hydrates, protects, and boosts my mood.
Agadir Argan Oil Spray Treatment, $26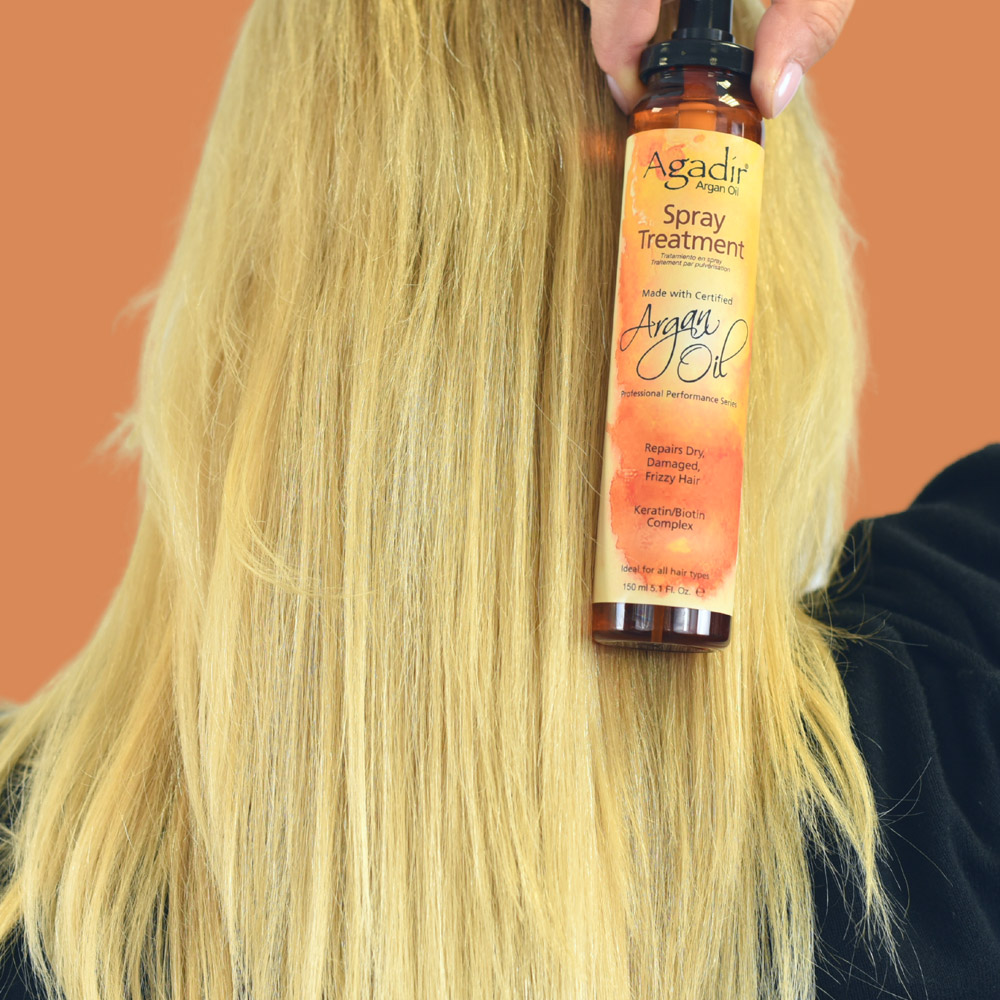 Silkier hair is a spray away! Infused with a keratin and biotin complex, this leave-in spray treatment is no fuss and effective. A lovely formula mists hydration, shine, and minimizes drying time. I value anything that saves precious minutes, and my frizzes were tamed pronto.
Bonus: this seemingly weightless treatment protects against heat damage from flat irons, blow dryers, and other styling gadgets. Agadir's seductive aroma whispers soft cashmere with notes of sandalwood. I could spritz all day.
Agadir Argan Oil Daily Moisturizing Shampoo, $17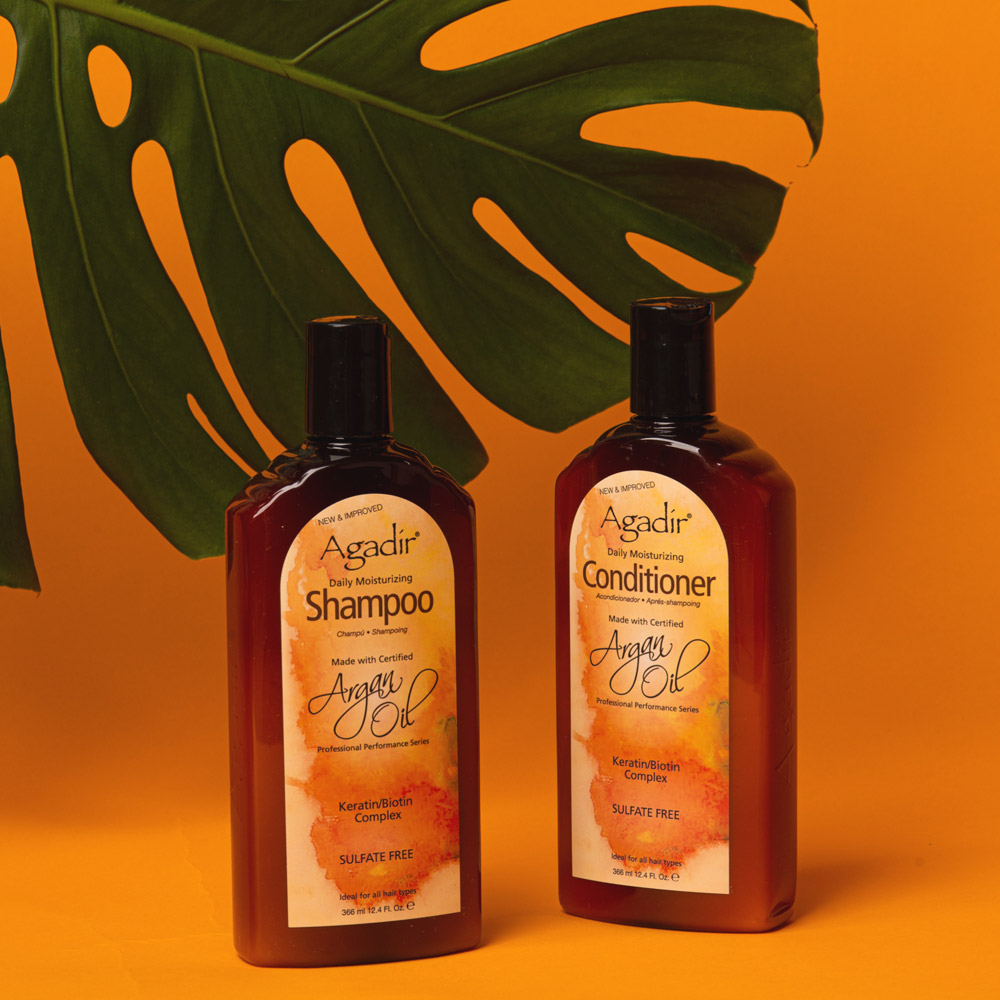 Signature scent, oh yes…welcome bliss to your shower. Shampoo lather is gentle, not overly sudsy. I like to wash twice (and not just because of the lush fragrance). Keratin smooths and reduces frizz. Biotin builds strength and helps stimulate growth. Argan oil nourishes and renews luster. Good news: Agadir's shampoo is safe for color-treated hair and is free of toxic ingredients.
Agadir Argan Oil Volumizing Styling Mousse, $19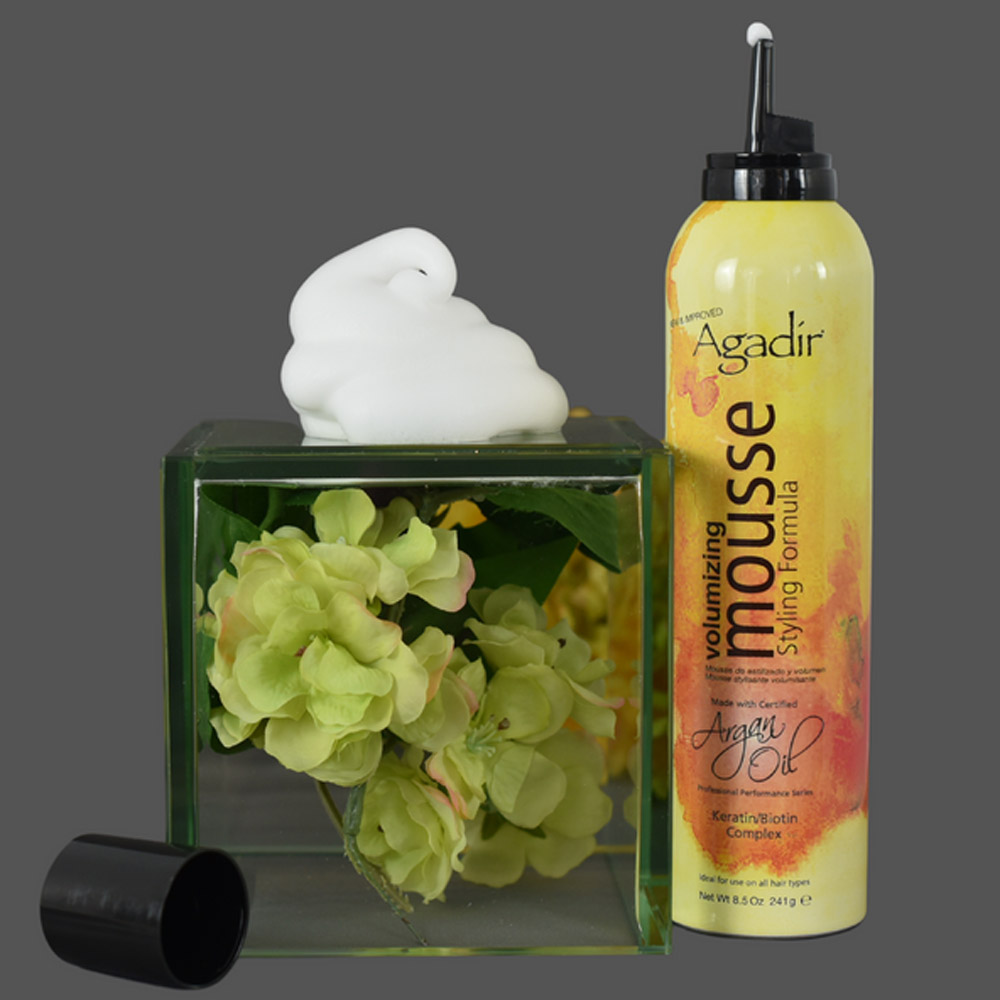 Pump up the volume with this aromatic styling mousse. Like other Agadir products, pure argan oil is the base for bouncy, beautiful body. Enjoy a steady hold that also moisturizes. Extra cool benefits are how this mousse protects against hot tools, is humidity resistant, and detangled my gnarly snarls.
I adore mousse…reminiscent of my 1980s childhood experimenting with bigger and better scrunch. Mousse is fun: the shake, the nozzle, the foam, the wondrous disappearance. Styles come and go in hair and fashion (current 80s jeans fad anyone?), and Agadir's mousse is a classic for any type of hair, any day.
Agadir Argan Oil Moisture Masque, $29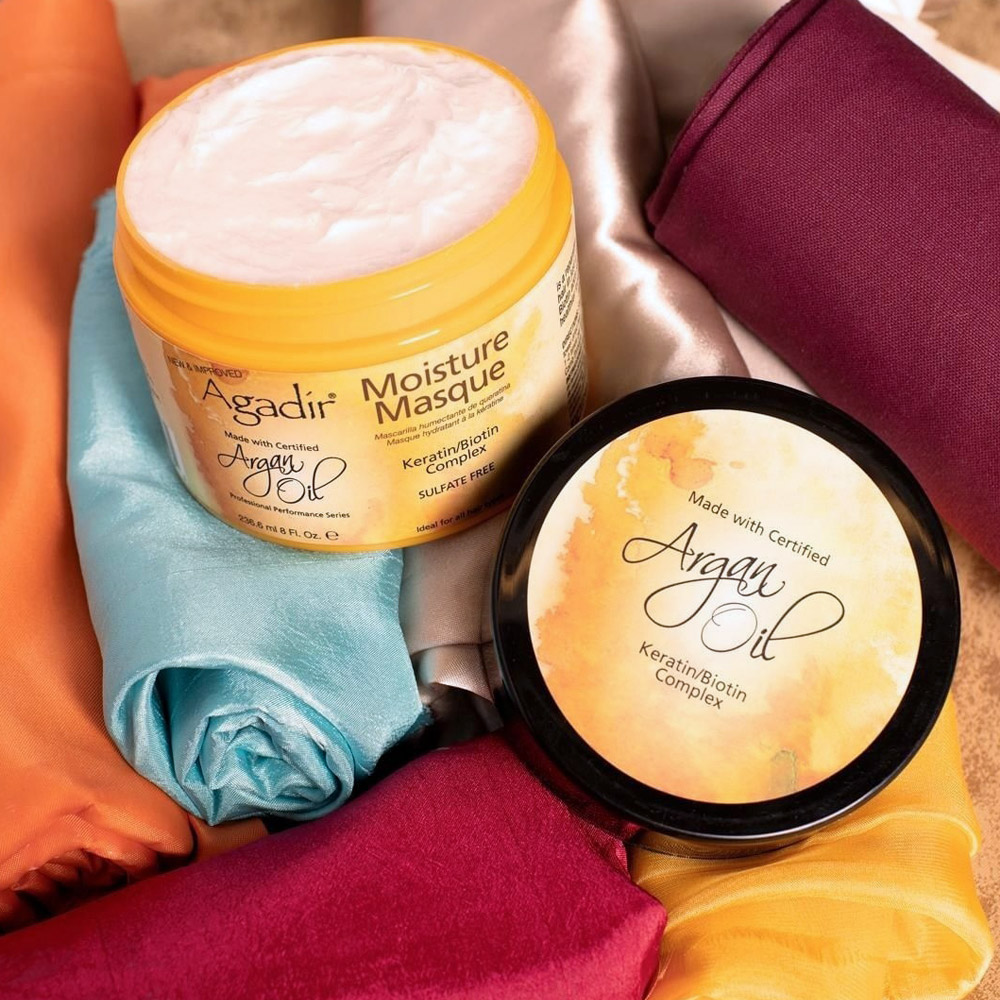 Rich and revitalizing, this masque is ultra restorative. Prevent future damage in three to five minutes once or twice a week. For deep conditioning, leave masque on for 20 minutes. If you have a hammam at home (or dream of one as I do), close your eyes and imagine unwinding in a sensuous spa. 100% certified argan oil, keratin protein, antioxidants, and vitamin E treat hair with pure love and aromatherapy.
In Paolo Coelho's mystical book The Alchemist, Santiago travels from Spain through Morocco to Egypt, gaining wisdom along the way. He learns that "People are capable, at any time in their lives of doing what they dream of." 
Using Agadir's masque may positively inspire reverie-worthy strands.
Agadir Argan Oil Curl Crème, $26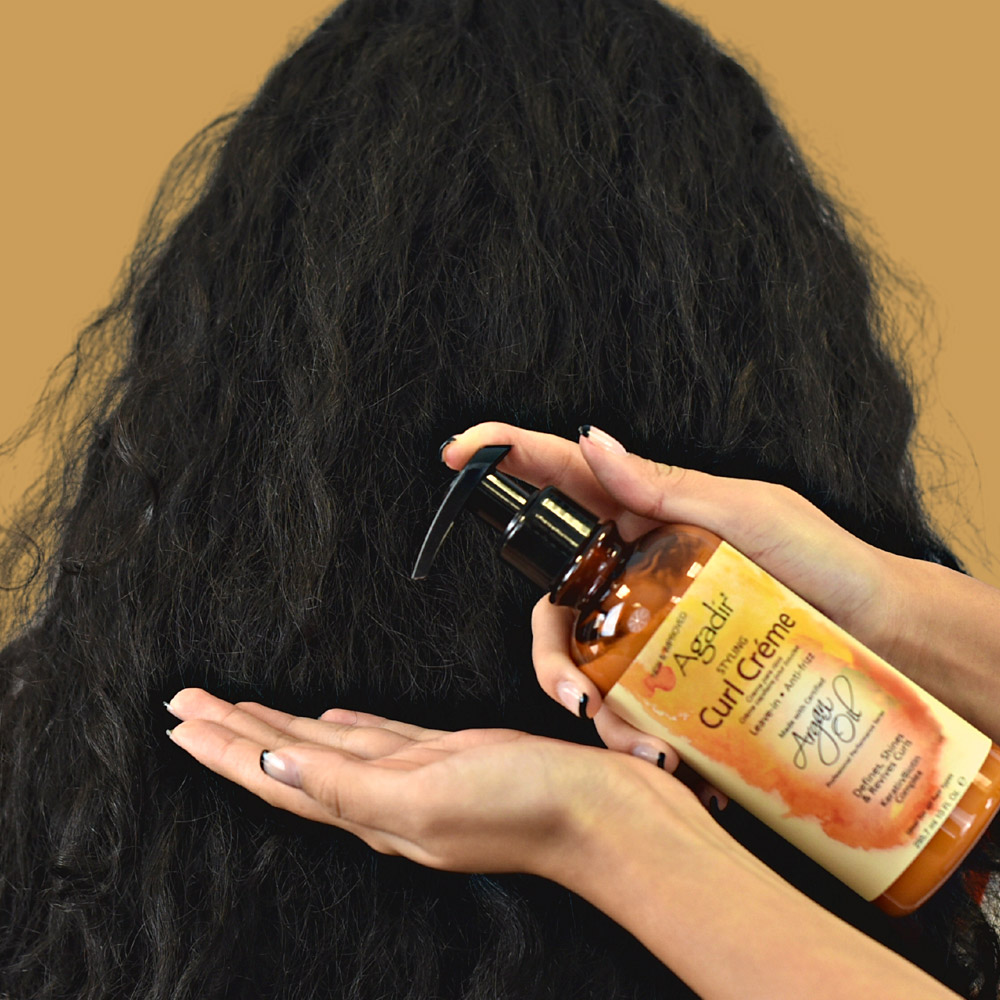 "Even the loftiest of mountains begins on the ground." - Moroccan Proverb
If you are curl hopeless (yet know they are hiding somewhere on your noggin), give this leave-in crème a whirl. I rejoiced in a miracle…this anti-frizz formula defined curls I did not know existed. 
I was stumped on how to apply without making a matted mop (brush first? comb through? say abracadabra?), Agadir educated me with a helpful video. Voilà, results were resplendent. All waves, no crunch.
As Humphrey Bogart coos to Ingrid Bergman in Casablanca, "Here's looking at you kid"... and your dazzling argan oiled mane.
---
Author: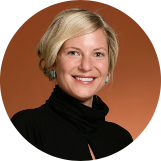 Danica Farley
Danica is a writer, editor, optimist, and content creator. She pens about experiences that inspire a life well-lived—beauty, travel, wellness, nature, art, positive vibes. Currently based in Southern California, her work has been published in COAST, Get Out There, and Utah Style and Design magazines, Orange County Register, KÜHL, and more. "Beauty begins the moment you decide to be yourself." - Coco Chanel
---
Comments