Results worth bragging about.
---
Elemis partnered with Beautytap's diverse community of certified beauty professionals for trusted, detailed, unpaid reviews. We are sharing this post with you as part of this collaboration and to learn more about their brand. All opinions are our own. Thank you for your support
I finally found the day cream I didn't know I'd been waiting for all my life: one that's specially formulated to combat the stressors of our modern world. Elemis Pro-Collagen Morning Matrix is our skin's answer to life in 2022. This day cream is designed to help curb the aging effects of the blue light of our cell phones and laptops, along with the skin-antagonizing fatigue sparked by things like overbooked schedules and harrowing news cycles.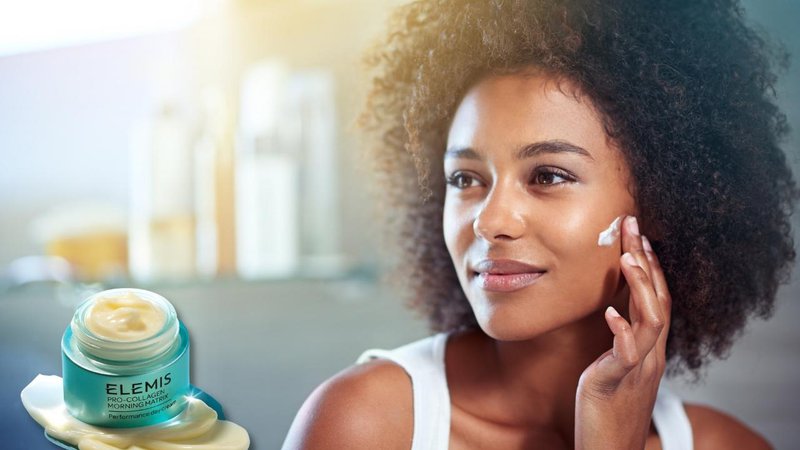 This day cream, featuring an innovative little-known active ingredient, is exactly what I've come to expect from Elemis. The celeb favorite brand has never shied away from blazing new trails.
A Legacy of Breaking the Mold
Founded in 1989 in London by Linda Steiner along with the co-founding trio Noella Gabriel, Sean Harrington and Oriele Frank, the brand has accomplished the skincare equivalent of reinventing the wheel over and over throughout the decades.
Gabriel remains a key part of the brand to this day, keeping the brand's original vision of excellence front and center. What sets Elemis apart from the pack after so many years is its knack for creating soothing products that feel luxurious to apply without sacrificing efficacy. The brand was originally developed for professional treatments and was founded with the tenets of aromatherapy and holistic wellness in mind. The Elemis team still works face-to-face with millions of skincare clients every year, where they take note of what customers most need to reflect those wishes in their product offerings.
Elemis puts a premium on scientific results that go way beyond your average skincare purchase. Each product goes through rigorous clinical and consumer trials before it reaches your face. The brand's enduring cult classics, like its Pro-Collagen Marine Cream and eye masks, deliver their powerful results by protecting your skin's microflora and encouraging a healthy acid mantle (a protective skin barrier).
Putting Nature First
Something I always think about when using Elemis products is that the brand valued natural beauty long before it became a trend. Steiner started the brand in hopes of creating skincare products "as close to nature as possible." Elemis sticks to that value today, tapping into game-changing plant extracts for their formulas and seeking out identical bio-engineered ingredients to help preserve the planet's precious natural supply.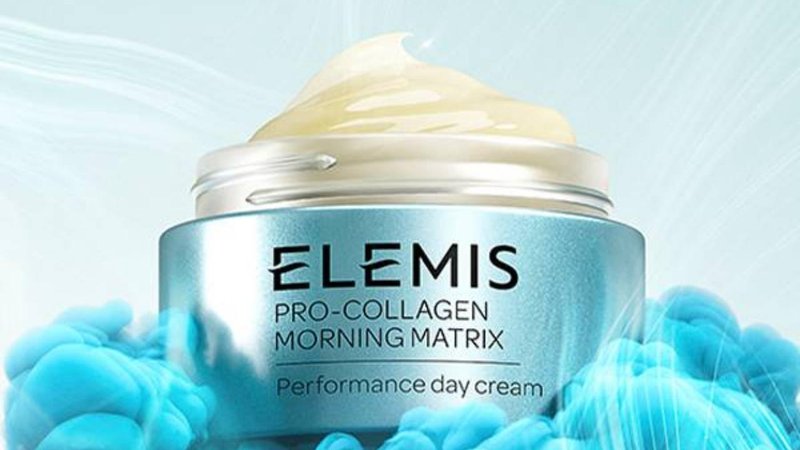 A Tech-Busting Day Cream
Pro-Collagen Morning Matrix works its magic with a blend of hard-working natural ingredients that help improve firmness and elasticity, as well as protecting your skin from free radicals and fatigue. The cream taps into an exclusive active ingredient called Padina Pavonica Ferment, which has antioxidant properties and helps promote firmer-looking skin. The cream also includes turmeric to help your skin's collagen and elastin from stay resilient against stress, a microalgae blend to keep your complexion smooth, and Japanese Artemisia Capillaris for keeping your skin radiant in the face of blue light.
The first thing I noticed about Pro-Collagen Morning Matrix, before the fantastic results even hit, was what a joy it is to use. It was clear as soon as I opened the (recyclable!) glass jar that Elemis does things a little differently. The cream's consistency is rich and nourishing without getting sticky, and the aroma was an enriching part of the experience. Elemis has long said it has "an aromatherapist's soul, an artist's spirit, and a scientist's commitment to results," and in using this product I finally realized what the brand meant by that.
I first started using the cream during a very busy week, when I was sleeping far less than I should have been - but my face sure didn't look like it. Every morning I applied the cream and went through my day with vibrant, youthful-looking skin.
With any day cream, I worry about ending up with a greasy look or a consistency that refuses to blend in, but with Morning Matrix, I had a smooth and even glow. For anyone who spends their days in front of a laptop screen, this product is a game changer.
---
Author: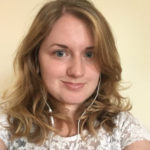 Claire Hannum
Claire is a writer, editor, content marketer, and reiki practitioner who covers wellness, lifestyle, and travel. Her work has appeared in Self, CNN, Prevention, Glamour, Health, Racked, The Huffington Post, Mic, The Frisky, YouBeauty, and many other publications. Her work has been highlighted by BBC News, New York Magazine, Today, Jezebel, Bustle, Reader's Digest, and The Center For Research On Women And Gender. Her greatest loves are her cat and her vitamin C serum. You can find her on Instagram @daycationgram.
---
Comments