How Celebrity Makeup Artist Founded Mally and Laura Geller Cosmetics Increased Sales by Partnering with Beautytap for Expert Product Reviews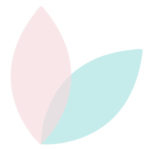 Beautytap Team
May 27, 2022
---
Consumers value detailed, honest reviews by a diverse range of beauty professionals.
---
Two world-renowned color cosmetics brands, Mally and Laura Geller have built awareness, established credibility, and secured hundreds of trials of their new and existing products with hyper-targeted sampling campaigns to Beautytap's Beauty Expert community members.
Sampling + Education + Editorial + UGC Reviews + Retail Syndication to QVC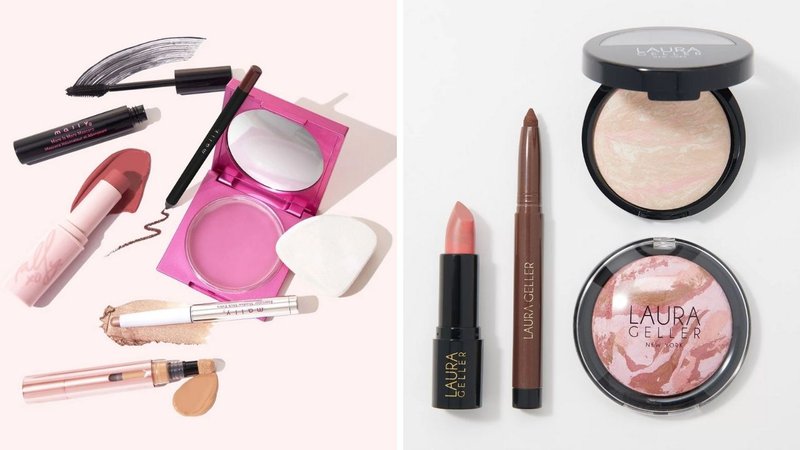 At A Glance
Challenge
Build awareness and credibility of new and revitalized products from Mally and Laura Geller.
Solution
Partner with Beautytap and their professional community of beauty experts for a product sampling program with the goal of promoting awareness of new and existing products, collecting honest feedback, and increasing sales on D2C (direct to consumer) channels and QVC.com.
Benefits
Hundreds of high-quality, diverse reviews, UGC, and impressions for these two AS Beauty brands.
Snapshot:
4.45 average star rating, 900+ reviews, 25 Products reviews, 2 editorials, multiple master class education classes.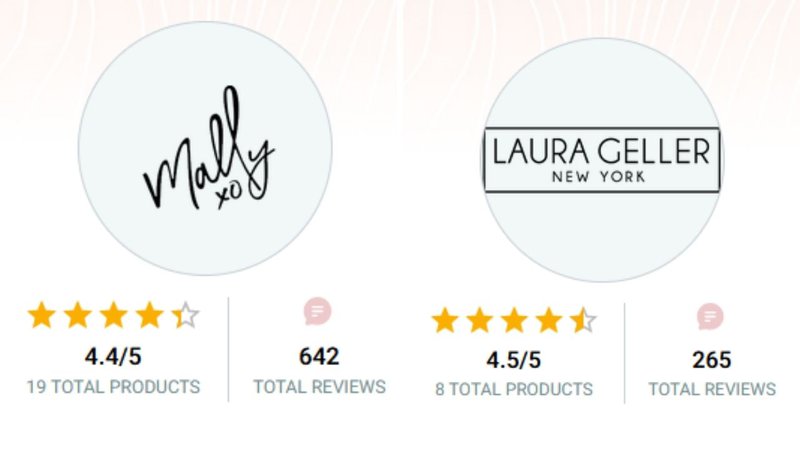 Color Cosmetics Brands Mally and Laura Geller Drive Category Success with User Generated Content (UGC) Reviews
Recognizing that today's women are more aware about color cosmetics that offer long-lasting, high-quality wear and performance, Mally and Laura Geller recognized an opportunity to meet growing consumer demand while allowing consumers to discover products on their D2C sites and QVC.com.
Post-acquisition, both Mally and Laura Geller re-invigorated their brands with updated color cosmetic products geared towards long-wearing usage. The celebrity makeup artist-founded, fast-growing beauty brands fueled their relaunch success by making UGC (user-generated content) and trusted expert reviews a core component of their marketing strategies.
Activating Beautytap's Beauty Expert Community for Content Collection
To venture further into the digital space, both Mally and Laura Geller were focused on driving trial of their new and existing products—all of which can be accomplished with UGC Photos + Expert Reviews with Beautytap.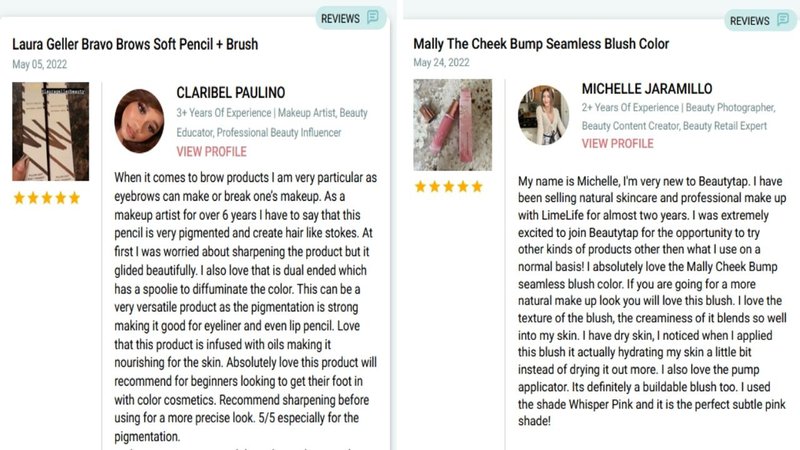 Laura Geller and Mally partnered with Beautytap and their turnkey sampling solution designed to generates high-quality expert reviews by sending products to select members of Beautytap's Beauty Expert community of thousands of highly engaged makeup artists, hair stylists, estheticians, retail associates, and more.
Through multiple sampling campaigns over the last year, Beautytap curated and distributed a total of 1,000 Custom Boxes with Mally and Laura Geller's products to a hyper-targeted audience of a diverse range of beauty experts.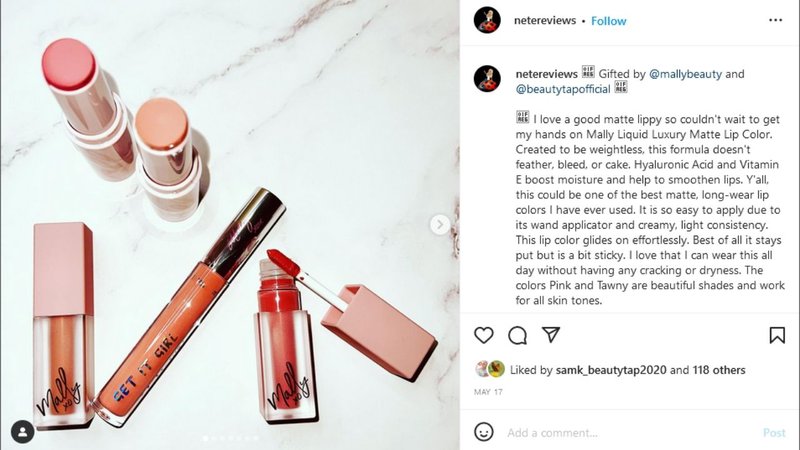 These campaigns also allowed Mally and Laura Geller to share the beauty expert's experiences with their products on social media platforms helping to arm these brands with a repository of powerful UGC content to utilize across all of their marketing channels.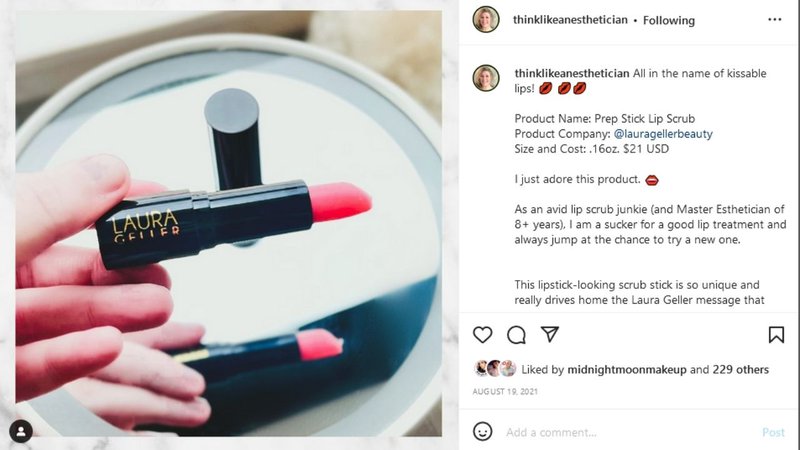 Driving conversion on their D2C site and QVC via Bazaarvoice Partnership
These campaigns resulted in 900+ total reviews (44% more than the initial goal), which is driving sales of their new and existing products on the brand's sites.
The reviews were also syndicated to QVC.com using the BazaarVoice Network. Both brands are utilizing Beautytap's Enterprise Level Subscription SAAS product and will complete at least eighteen additional review campaigns with Beautytap in 2022.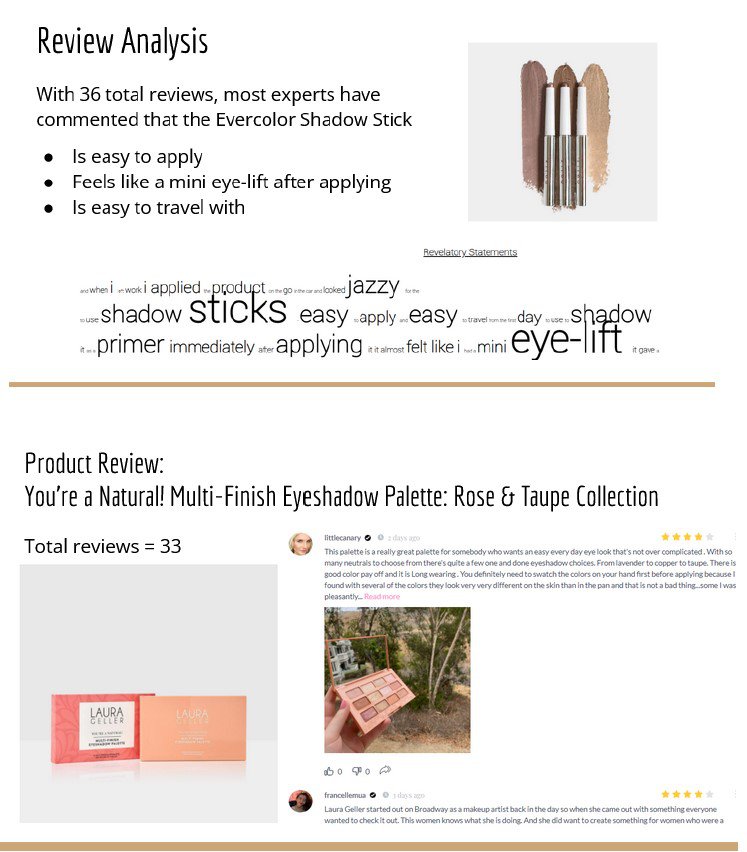 Gathering Meaningful and Actionable Insights
This authentic sampling program gave Mally and Laura Geller an easy and impactful way to mine professional beauty expert sentiment about their new and existing products, utilize expert reviews in their marketing messaging, and turn honest, authentic feedback into sales.
A Partnership for Ensuing Expansion
Based on the success of these product launches and expert reviews, Mally and Laura Geller consider sampling with Beautytap a key to continuing its rapid growth, and the parent company AS Beauty has expressed the desire to partner with Beautytap around other beauty brands in their portfolio in the future.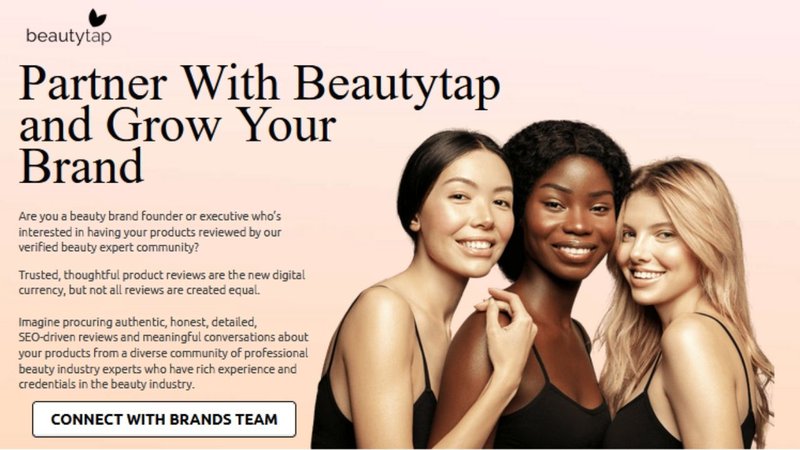 To learn more about how partnering with Beautytap can help grow your brand, build awareness, and increase sales click here.
---
Author: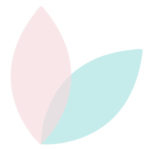 Beautytap Team
Beautytap is the leading platform for detailed, authentic product reviews shared by a highly diverse community of beauty experts, including accredited and licensed professionals. We partner with coveted beauty brands to generate trusted user generated content and support our resident expert community with numerous career-building opportunities including complimentary master classes lead by beauty industry luminaries, enriching editorials and networking forums.
---
Comments