How Versed – A Top Selling Skincare Line at Target Leveraged Hundreds of Diverse Beauty Product Reviews to Increase Brand Awareness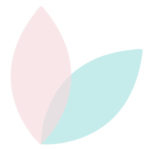 Beautytap Team
Jun 02, 2022
---
They partnered with Beautytap - the #1 platform for beauty product reviews written by professional experts.
---
Versed sets the bar for user-generated content (UGC) success with a company-wide strategy for making the most of the voice of the beauty expert through honest, authentic reviews.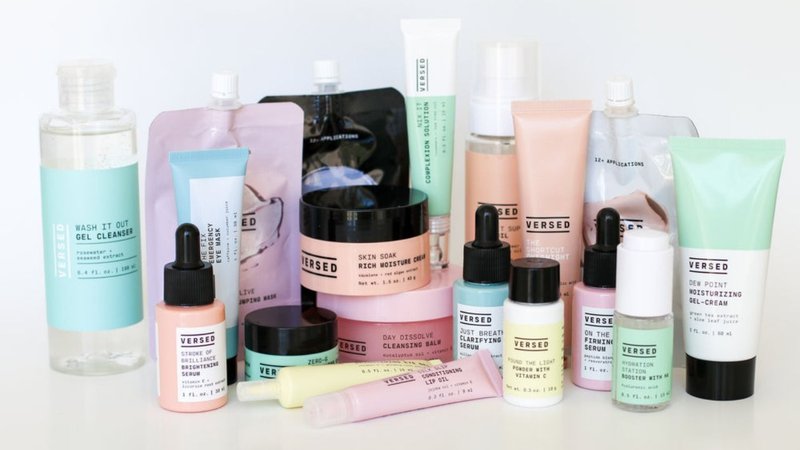 At A Glance
Challenge
Increase value from UGC (User Generated Content).
Solution
Create marketing impact by using UGC strategically across the business D2C site and Target.com via Bazaarvoice integration.
Benefits
Increase revenue, search traffic, customer insights, and high quality reviews.
Snapshot
11 Versed Products 4.7/5 Rating and a total of 1,426 Reviews.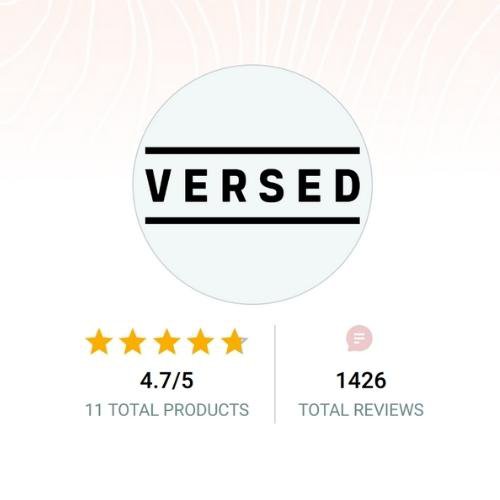 Three Ways Versed Maximizes the Power of UGC to Drive Purchase Intent, Conversion, and Aid in Buyer Decision Journey
With more than forty-five products across several categories, Versed is one of the buzziest skincare product companies in the world. Its innovative use of user-generated content (UGC) goes beyond marketing.
Here's how this revered beauty brand leverages Beautytap's solution to build credibility and enhance the customer research phase through beauty expert reviews.
1. Review Volume is the Foundation of UGC Success
Versed values the benefits of UGC and reviews.
Customers who consider expert reviews about Versed on the Target website are given the opportunity to digest reviews that are on average 3-4x longer than the average consumer review.
More of these lengthier reviews translate to a larger amount of useful information for the consumer.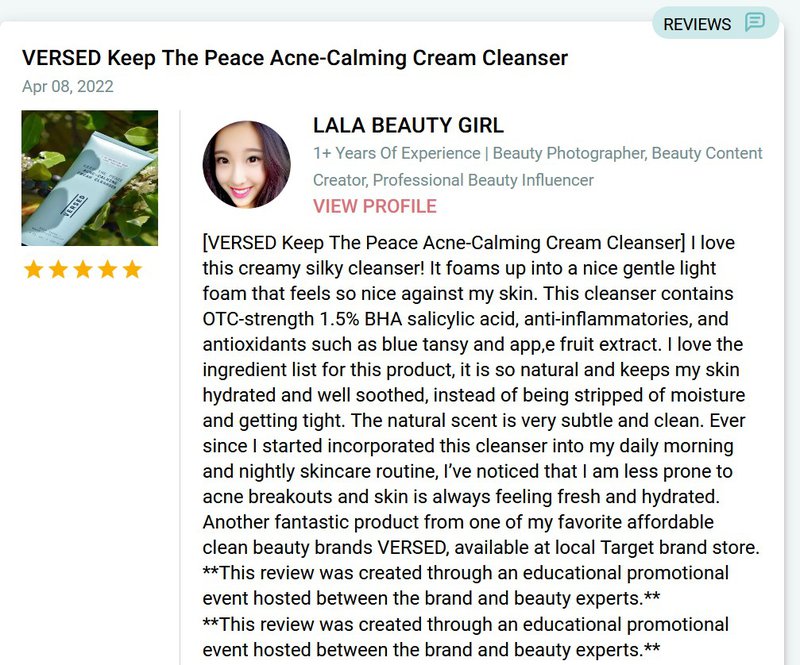 This approach is also cost-effective because it gives marketers more uses of a single piece of content since the reviews have a minimum of 750 characters. Versed, as with all brands, are encouraged to use Beautytap's expert reviews at multiple touchpoints, from e-mails to web banners, newsletters, and social media.
The Beautytap-powered sampling campaigns are an effective tactic: the recent campaigns for Versed generated 1,400+ reviews alone, driving an equal amount of UGC photos across eleven Versed products.
2. Recognizing UGC Value Beyond Conversion
UGC is part of Versed's overall brand and marketing strategy. For example, it helps build organic search traffic and engagement when added into their D2C (direct-to-consumer) site.
Online UGC also influences offline sales. Customers read online reviews before—and during—store visits, building loyalty and engagement throughout the customer journey in stores such as Target.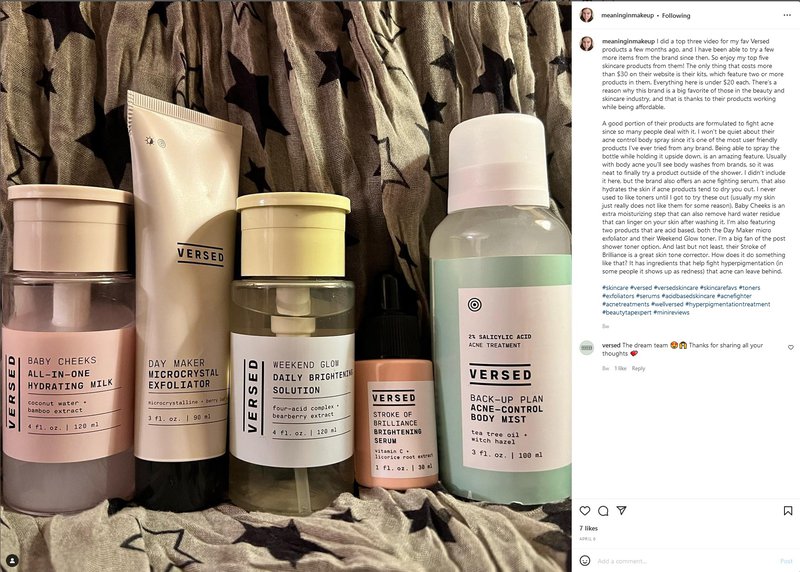 Amplifying the Voice of the Expert from a Third Party
No matter how well a brand crafts its marketing content, it's not always as compelling as external content.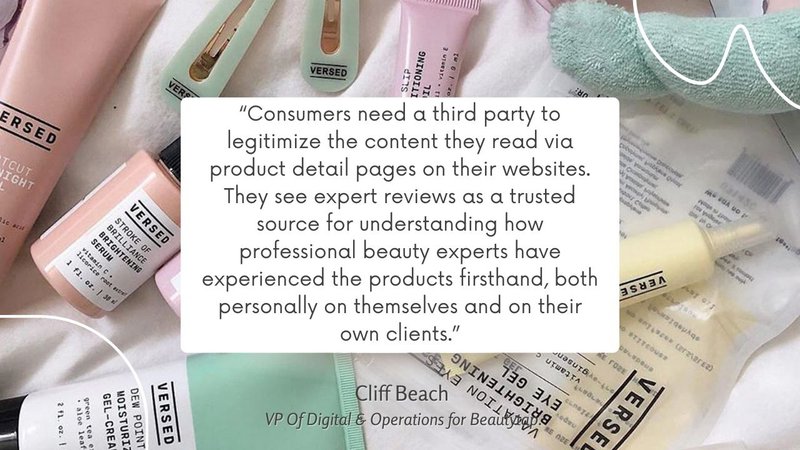 "Consumers need a third party to legitimize the content they read via product detail pages on their websites," according to Cliff Beach, VP Of Digital & Operations for Beautytap. "They see expert reviews as a trusted source for understanding how professional beauty experts have experienced the products firsthand, both personally on themselves and on their own clients."
It's just all part of Versed's never-ending quest to make beauty products that consumers love so much, and Beautytap's diverse expert community was thrilled to be educated, receive samples, and share their personal experiences via detailed product reviews with the world.
Are you ready to procure game-changing product reviews that will help grow and ignite your brand?
For brands interested in next-level beauty product reviews, learn more about Beautytap's revolutionary review program here.
If you're a beauty professional who wants to learn more about joining Beautytap's Beauty Expert Program, click here.
---
Author: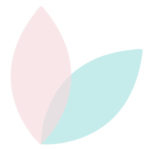 Beautytap Team
Beautytap is the leading platform for detailed, authentic product reviews shared by a highly diverse community of beauty experts, including accredited and licensed professionals. We partner with coveted beauty brands to generate trusted user generated content and support our resident expert community with numerous career-building opportunities including complimentary master classes lead by beauty industry luminaries, enriching editorials and networking forums.
---
Comments