Riverdale's Hayley Law Reveals Her Favorite Curl Cream – "It's My Go-To for Keeping Hair Moist"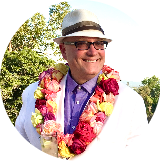 Robert Ell
Jun 20, 2022
---
The stunning multi-hyphenate, who also stars in the award-winning film, Mark, Mary and Some Other People also opens up about loving her natural hair, her buzzy music career, and the skincare line she calls "a dream come true."
---
In Mark, Mary and Some Other People, the Vertical Entertainment film now streaming on Hulu, writer and director Hannah Marks set her eye on casting actress and singer Hayley Law as the lead.  A far cry from the makeup-heavy high school character, Valerie Brown she portrays on the hit teen drama, Riverdale, Law strips down to the basics for this critically acclaimed film role and sits down with Beautytap to share the personal journey of finding her true self both on screen and off.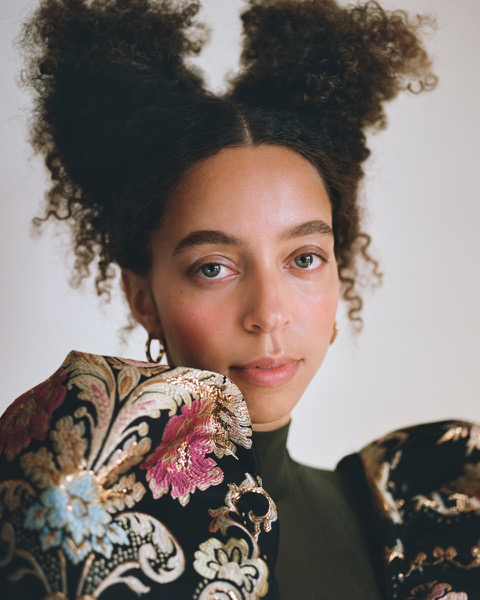 Beautytap:  It's so wonderful that you have the leading role of Mary in a film that won an award at Tribeca. Congratulations, you must be thrilled that your movie is loved by audiences and critics too.
Hayley Law:  It was a lot of fun. I'm so happy about it and that it won Best Screenplay. Hannah Marks (the director) killed it.
B:  Without giving away too much, how would you describe the story of Mark, Mary and Some Other People?
HL:  The film is about a couple who gets married fairly young, although I have a lot of friends who are getting married at a similar age. Mary has the idea that maybe they can spice up or keep their marriage fresh by opening up the relationship - something neither of them have done before. So, you can imagine there are some hurdles. 
B:  I could see where that would be interesting from an actor's perspective too. 
HL:  There were parts of the film where I didn't like Mary and parts where I didn't like Mark, and then parts where I felt bad for both of them, both while I was shooting the film and watching it. We're watching them go through that. It's a fun ride. 
B:  You're no stranger to shocking story lines as some of your early work was starring as the character Valerie on the hit series, Riverdale. That series has certainly had its share of boundary pushing story lines. Do you think your work in that series helped prepare you for this role?
HL:  I feel like Riverdale is shocking in the way that most of those things would never happen. For me, Mary had a much more realistic and down to earth approach. But, after Riverdale, nothing shocks me. (Laughs).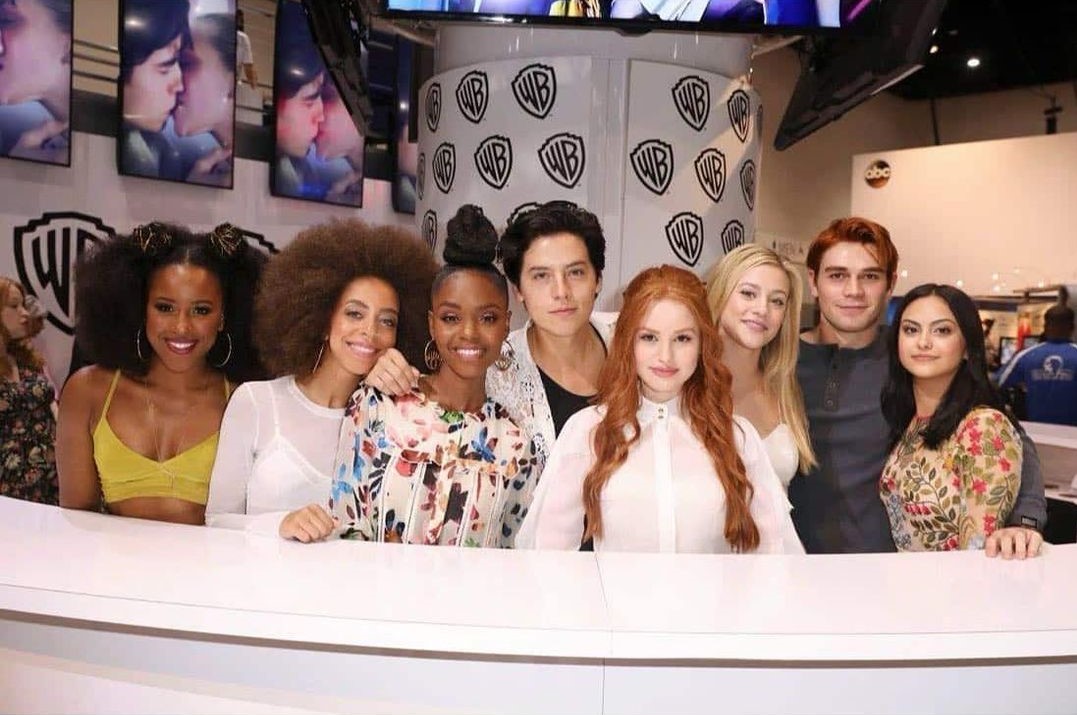 B:  Do you identify with the character Mary in any way?
HL:  I felt like Mary was kind of a version of myself. I mean I'm not dead-on like Mary, but the kind of openness to try whatever and just do what makes her happy, I feel like I've kind of adapted to that in the last couple of years, so it was fun. As soon as I read it I was excited to bring that to life.  
B:  It looks like you're also having that openness and fun with your own fashionable looks. Your hairstyles alone are so cool and unique. Are you finding that you also love to have that openness with your own personal style?
HL: Yes. I think I had braids when I met with Hannah Marks (the director and writer) about the role. She said, "I want your hair to be like that." I thought, "great," because I do this all the time. This is just me, and it fit perfectly.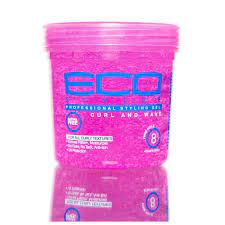 B:  Sounds like you've become an expert at doing your own braids. Which products do you use?
HL: Oh god, I don't have the patience to do it myself. I think the number one thing is keeping the hair moist. I like to try and switch it up and see what's best, but I have a product I always go to which is ECO Style Curl and Wave Professional Styling Gel. If you've got curly hair and you braid it, use ECO Style Curl. I also always use this LUSH moisturizer for hair that's now called Revive.
B: You have gorgeous skin too. Is it more about skin care than makeup for you?
HL: Definitely. I feel like I've gotten crazy with the skin care. 
B: Please tell us more.
HL:  I just love it and I love trying new things. I started using Drunk Elephant skin care and that stuff is a dream come true. I also love Tata Harper Resurfacing Brightening AHA/BHA serum that everybody always talks about - it's so good. I moisturize every morning and every night. Every week or so I'll also do a Super Clay Purify & Clear Power Mask from Youth to the People.  And OSEA has a White Algae Face Mask. I'm just listing off all these things that I love now. I love face masks and keeping my skin moist. If I don't have to put on any makeup, then I'm not putting it on because I want my skin to breathe.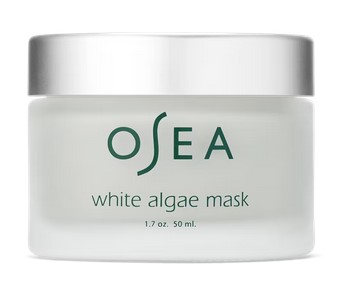 B:  The character Mary has more of a stripped-down look too. Was that important to the character?
HL: I think so. There were little moments where Mary would play around with makeup, like at the Halloween party scene, but even that was still very stripped down. I think that for her character it's not something that is a priority for her and having her be quite bare the whole movie shows that it's not something that she thinks about, which is similar to myself. I feel like I look just like me in the movie. Sometimes when I watch myself on Riverdale I think, "God I've got a lot of makeup on." But this movie felt like it was just me. 
B: But it sounds like that's how you feel the most comfortable!
HL: Yes!
B: Do you remember that moment when you decided to let your hair be naturally curly?
HL: You know what, it was never like, "I want to take a stand kind of thing."  Some people have asked, "When did you learn to embrace it?" I was just tired of straightening it. It takes too long and didn't want to do it anymore. I needed to figure it out. I just needed to learn to love my curly hair.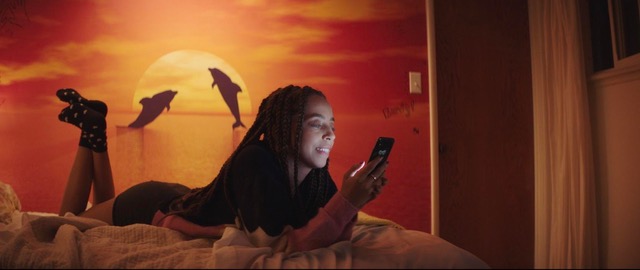 B:  You did take a stand on Riverdale for more inclusion and diversity. Sounds like there weren't products back then and that companies were not embracing it. Do you find that has changed?
HL:  It is changing for sure. I think it will hopefully continue to change. Because, you know, even seeing people, including myself on screen with hair like mine, I wish that I saw that more when I was a kid. I feel like we are so lucky in the last five years especially because there are so many companies that make shampoos and conditioners just for curly hair.  That was never a thing when I was growing up. There are so many options now to explore.
B: Which lines?
HL: Living Proof makes a really great curl shampoo and conditioner. And Amika Curl Corps Defining Cream is my 'I swear by it' after a shower. I always put it in my hair and don't put anything else in because I don't want to coat it too much. I just let it air dry and do its thing and it's amazing.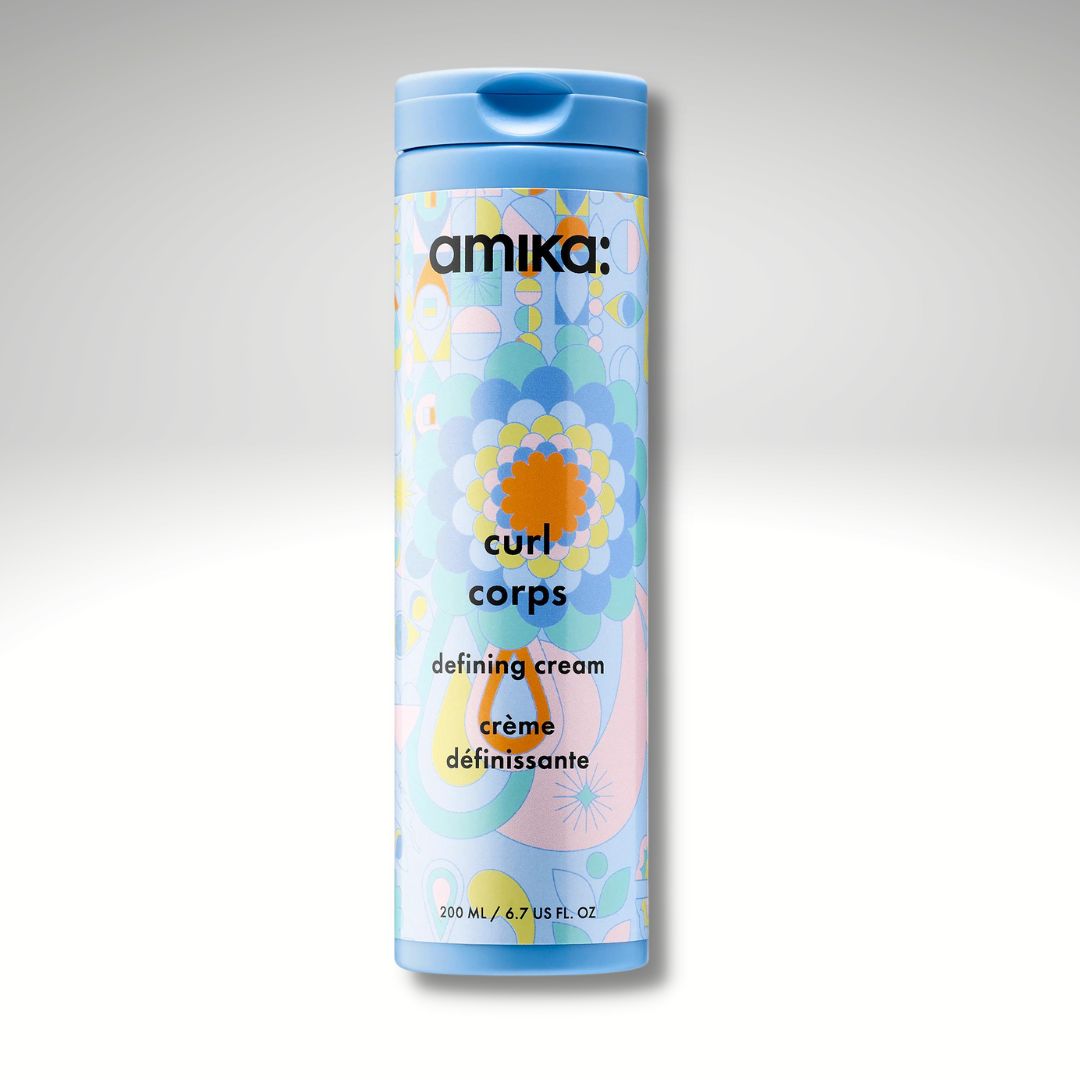 B:   One of the things you do that not everyone can do is the center part. You've had some stunning red carpet looks with that style. I feel like when I see the center part, I think of you.
HL: Wow. Thank you. So, I have a staple?
B:  Yes!
HL: At first, I didn't know how to work it. Now, I've kind of solidified the center part. If I try to make my hair go any other way, it just goes back to the center part. 
B: Well, it works well on you. Can you give an inside scoop on how you manage the perfect look? 
HL: I'm super lazy with my hair. I am. I don't want to take hours styling.  I just got into a diffuser which is amazing to dry the hair because otherwise you'll have wet scalp for two days. I try to do as little as possible, just to not disrupt and disturb the curl pattern. There is this amazing hair stylist. His name is Shai Amiel. He's "The Curl Doctor" on Instagram.  His suggestion was just don't mess up the curl pattern. Ever since I went to him I do as little as possible. I feel so lucky to still have curls after straightening my hair for so long. 
B: Have you ever thought of coloring your hair?
HL: I did when I was younger, but I just broke out so much. In my dream I would have a cotton candy afro, but I know that it would just fall out probably from the dye. Maybe I'll do a job where they'll let me have a wig that's a cotton candy afro. 
B: I can't believe when you grew up you said you didn't like your hair. Was that because it took too long or was difficult to manage or was it that you just didn't like your hair? 
HL: I grew up in an area where there was maybe two or three black people, and there was nobody that had hair like mine, so I had never seen it. When I tried to wear it naturally, I got teased for it. I was in that neighborhood for my whole life growing up from three to seventeen, so I had never seen hair like mine and even my family members would straighten theirs. I felt like I didn't have a choice.
B: I've heard you mention Donna Summer in the past but who were some of the other hair role models for you while growing up?
HL: I think the first person I saw with hair similar to mine was Tracee Ellis Ross on Girlfriends and I thought her hair was so nice. I wished my hair looked like that and that I could wear it curly. Now it is. I just didn't know that I needed to let it breathe and take care of it, but I think Tracey Ellis Ross has always been someone who holds it down for curly hair people.
B: Have you ever met her?
HL: No, but I feel like she's just two people away.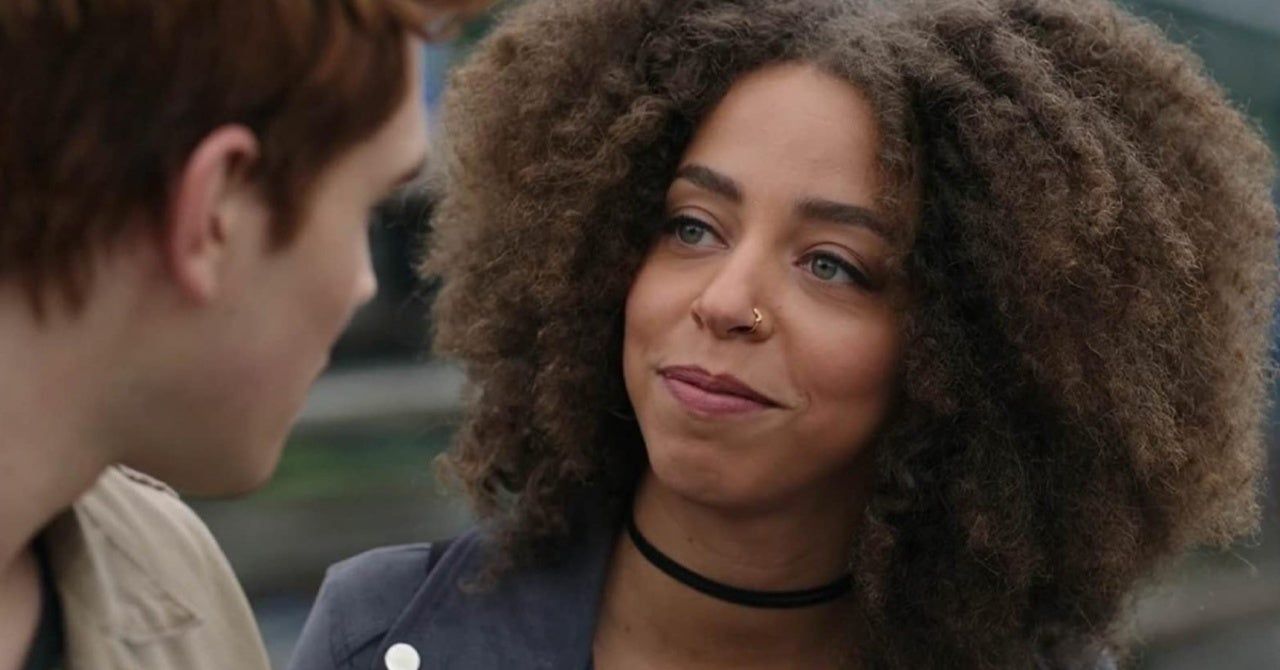 B: You're an influencer now. You must feel a sense of pride. How does that feel?
HL: I don't feel like I am, but if I am to people then I love it because I wish I had embraced myself when I was younger. And I hope that I can do that for somebody; that would be cool. 
B: I've heard that one of your career goals is to be in a Marvel film and play a Marvel character. What would her superpower be?
HL: I think the first time I saw X-Men I thought, "I want to do something like that." When I left the theatre, I pretended to have powers for a week. I would love what comes with that type of role - meeting young kids and motivating people.
B: You must be superhuman because you have so many talents. Are you still recording and releasing music with your band?
HL: I finished an album, but I'm being very slow about it. I want to have the perfect release process. I have so many songs that are done but I'm always writing more, and I change my mind about everything. I feel like anybody who makes music feels like it's never done and that's me right now. (Laughs).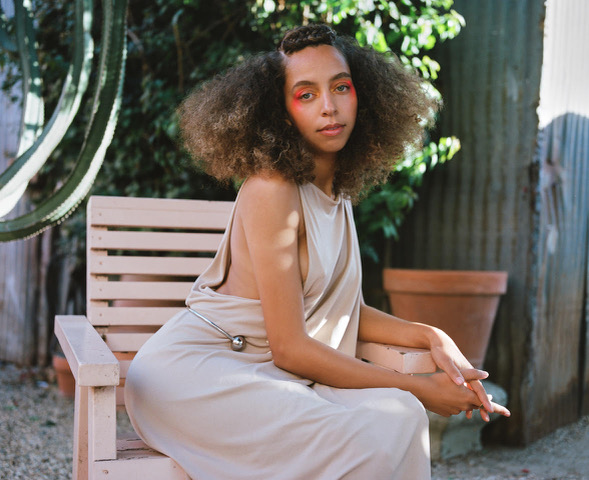 B: You mentioned Drake is on your personal playlist, but do you have music you listen to when you're getting ready on set or when you're working?
HL: I went to the Tame Impala concert, and I've been listening to them for a month now. It was one of the most incredible live shows I've ever seen.
B: What about one of your songs you've recorded for a pick me up?
HL: Either "Go On" or "Lonely."
B:   Why those two?
HL: "Lonely" is a good one if you are going through something like a breakup and you're pissed and just want to feel empowered. And "Go On" is just a fun party song.
Catch Hayley Law starring in Riverdale, Mark, Mary and Some Other People and follow her (and her thriving music and acting careers) on Instagram.
---
Author: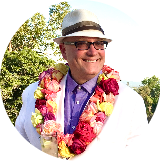 Robert Ell
Robert Ell has served as a Talent Executive and Producer in Hollywood for such world-wide media giants as E! Entertainment Television, The Style Network, TV Guide Channel, The Discovery Channel, AOL, NBC/Universal, and more. In addition, Ell has interviewed hundreds of the world's most famous celebrities including Julia Roberts, Brad Pitt, Celine Dion, Leonardo DiCaprio, Cameron Diaz, Jackie Chan, Harrison Ford, Janet Jackson, Jennifer Aniston, and more. Ell has served on the board of many charitable organizations and has produced charity fundraising events with Elton John, Elizabeth Taylor and others along with serving as a judge for The Miss Teen USA preliminaries. Robert Ell is also the owner and creator of ELLegant Creations LLC (www.ellegantcreations.com), a company that creates vintage-inspired hand glittered greeting cards and novelty gifts.
---
Comments