Top Beauty Trends at Cosmoprof Las Vegas 2022 + Newest Products Already Flying Off the Shelves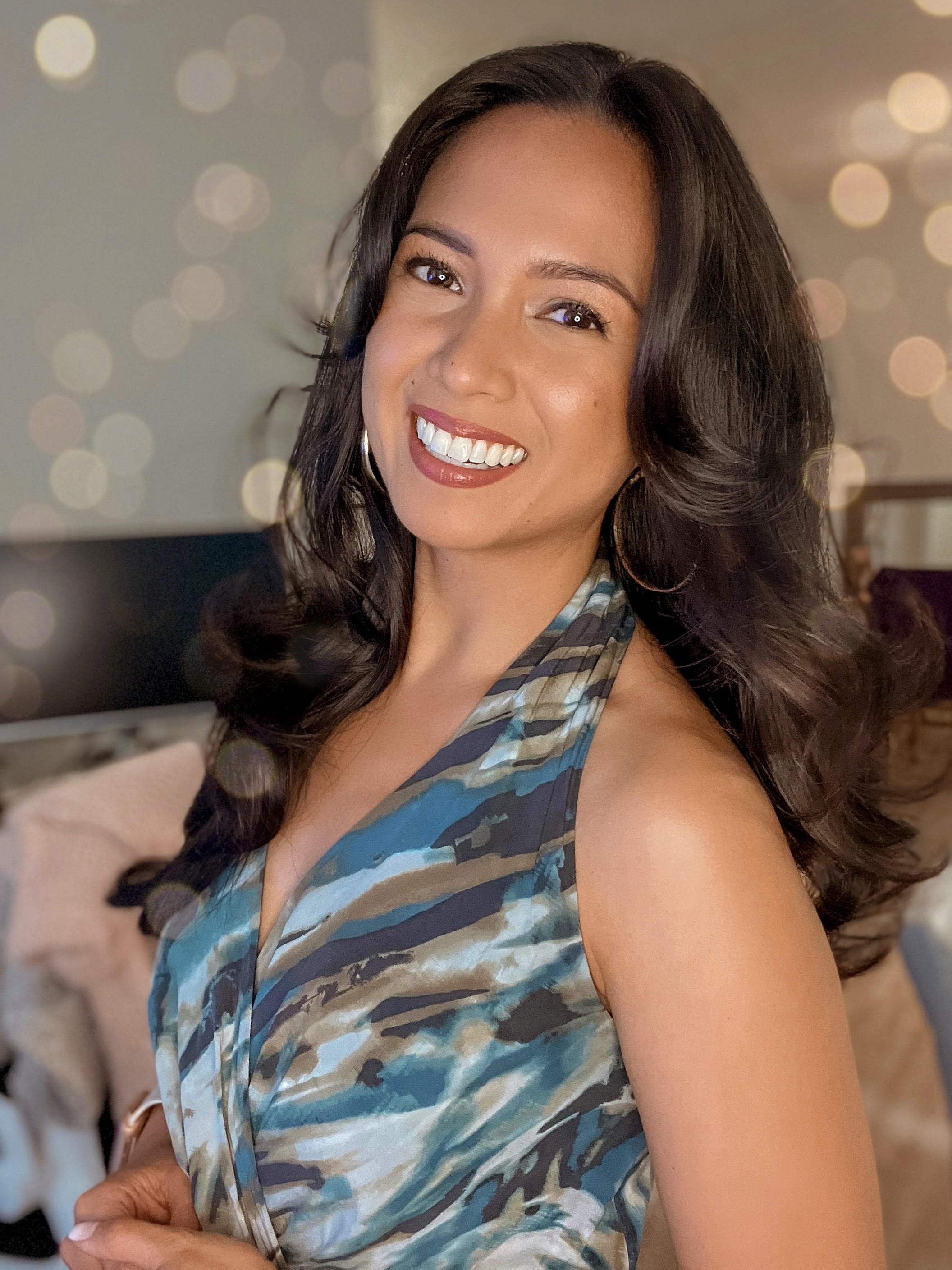 Graciella Krycer
Jul 21, 2022
---
The mecca of all beauty meccas.
---
Beauty lovers rejoice! The 19th annual Cosmoprof North America (CPNA) extravaganza was recently held at the Las Vegas Convention Center. Thousands of visitors bustled through the immense North and West Halls to connect with many of the world's most coveted brands, including Beautytap.
I had the privilege of attending this world-renowned event to get the inside scoop on the latest trends and game-changing products you'll want to quickly stock up on, along with what we can expect from the beauty industry in the year ahead.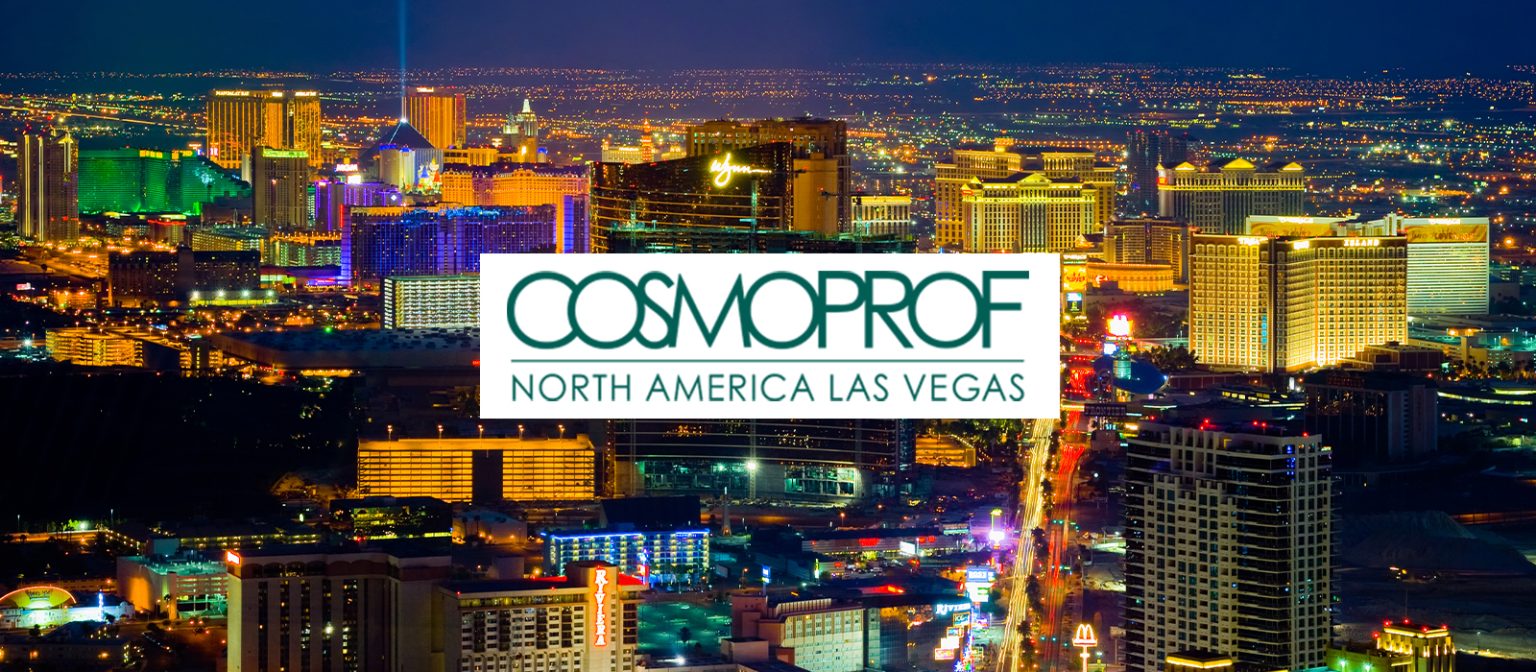 What is Cosmoprof?
If you're not familiar with Cosmoprof, this mecca is a yearly three-day event where the entire beauty industry, including over 30,000 retailers, distributors, investors, beauty brands, suppliers, and media converge to network, facilitate new business, discover other brands from around the world, and highlight what's trending.
CPNA involves two events: Cosmoprof with finished goods for retail in the West Hall, featuring a full roster of beauty brands in an array of categories from all over the world, including skin care, nail care, hair care, gadgets, and natural and organic products. And the North Hall is home to Cosmo Pack and Supply Chain Solutions.
As a Cosmoprof first-timer, I entered the convention with anticipation and excitement. Attendees have the opportunity to visit brands at their booths, meet the teams behind each brand (including many brand founders), and experience their innovative products. Given many high profile buyers from top e- and retailers are in attendance (Macy's, Bloomingdale's, Neiman Marcus, Cos Bar, The Detox Market, Target, and Coupang, an e-commerce company based in South Korea), there are a flurry of orders being placed.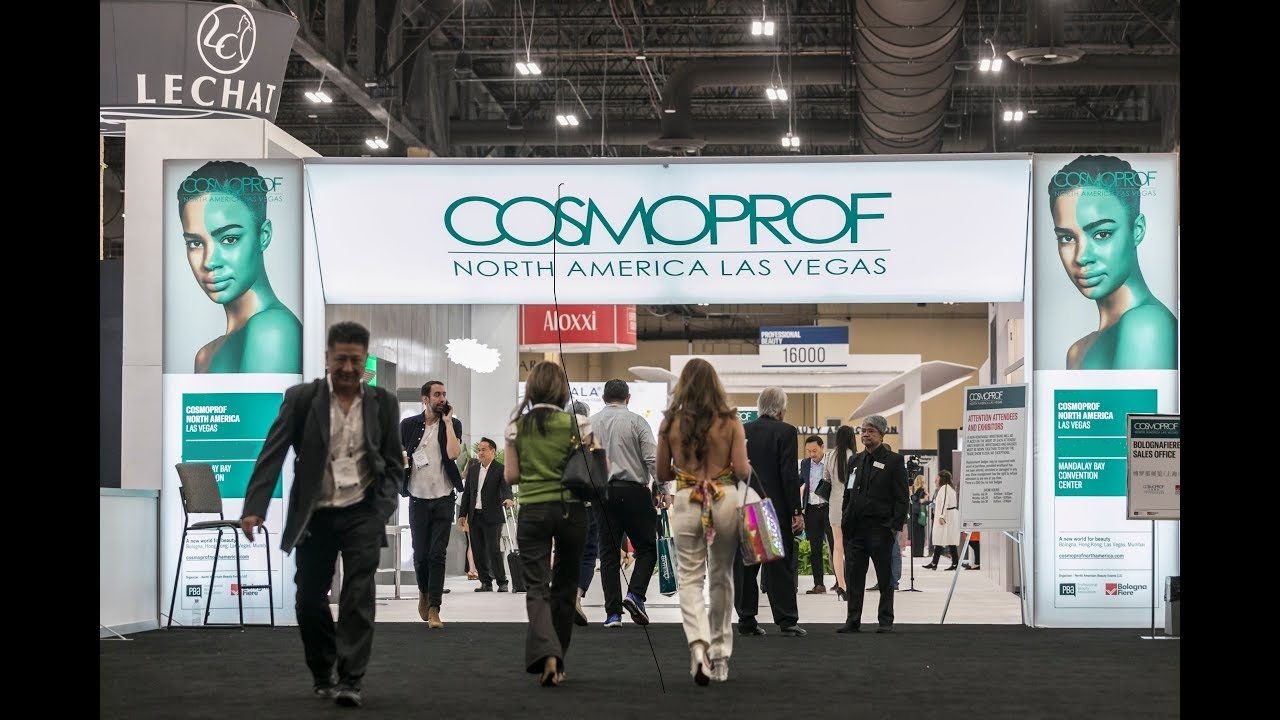 Cosmoprof also attracts the media. Representatives from such revered outlets as Refinery 29, NewBeauty, Cosmopolitan, Good Housekeeping, and Women's Wear Daily (WWD) were all in attendance.
The energy of Cosmoprof is palpable and there is much to learn and experience. I visited the booths of many beloved brands including: Blossom, Cala Products, KISS USA, Jason Wu Beauty, and Solawave while also checking out exciting up and coming brands such as Geske, Tara, VOESH and more. Each brand brought their own unique touch to the convention and I gleefully soaked it all in.
2022 Cosmo Trends
The beauty industry is quickly evolving and it can be overwhelming to keep up. Fortunately, Cosmoprof works with BeautyStreams, one of the most respected sources for staying informed about all of the new developments in the market.
Sharing some of the highlighted trends of the season below:
Playful Glam
When the pandemic hit, consumers rediscovered their love for experimenting with beauty. Brands took notice and developed tools that help their customers explore trends at their own stage, such as mascaras and eye make-up tools that create the perfect cut creases.
Glowing Up
Attaining luminous skin is more desirable than ever and has consumers swapping matte looks for dewy finishes. Products with natural ingredients designed to develop a glow from within have become must-haves in every beauty lover's household and can be easily found in nature-derived serums, creams and cosmetics such as creme blushes.
Mindful Packaging
Brands are not only ensuring the ingredients in their products are healthy and safe for their consumers, they are also conscientious about how their packaging impacts the environment. Conscious consumerism is an important topic in the industry and brands are challenged to ensure their products are packaged in biodegradable materials that are earth-friendly alternatives to plastic.
DIY Beauty Experiences
With the advances in beauty tech and scientific skin ingredients and formulations, consumers now have the ability to create DIY spa-like experiences from the comfort of their own homes. New battery operated skin enhancing devices have revamped the industry, making luxury experiences more accessible.
CBD Products

CBD continues to soar in the beauty industry, not only supporting consumers with hair and skin, but their overall wellness. The ingredient stays strong as a staple in the market and holds its ground in some of our favorite beauty products like lip balm, lotions, toners, haircare, and serums.
Cosmoprof Winners
Although there were so many captivating brands and products, there were a few notable winners of the Cosmoprof Awards this year.
Snag these impressive products while you can!

Tools and Devices:
GESKE Beauty Tech's SmartAppGuided™ Sonic Warm & Cool Mask | 7 in 1

This German brand makes its U.S. debut in the fall of 2022, but it's already turning heads! With 65 products in 11 sleek colors, GESKE is this year's beauty tech winner and it's all thanks to their 7-in-1 Warm and Cool Mask device that helps you create a spa-like experience for your skin. GESKE will also be launching an app that will be available for iPhone and Android and has AI technology that scans your face to help you create a customized beauty treatment routine using their products.


Makeup: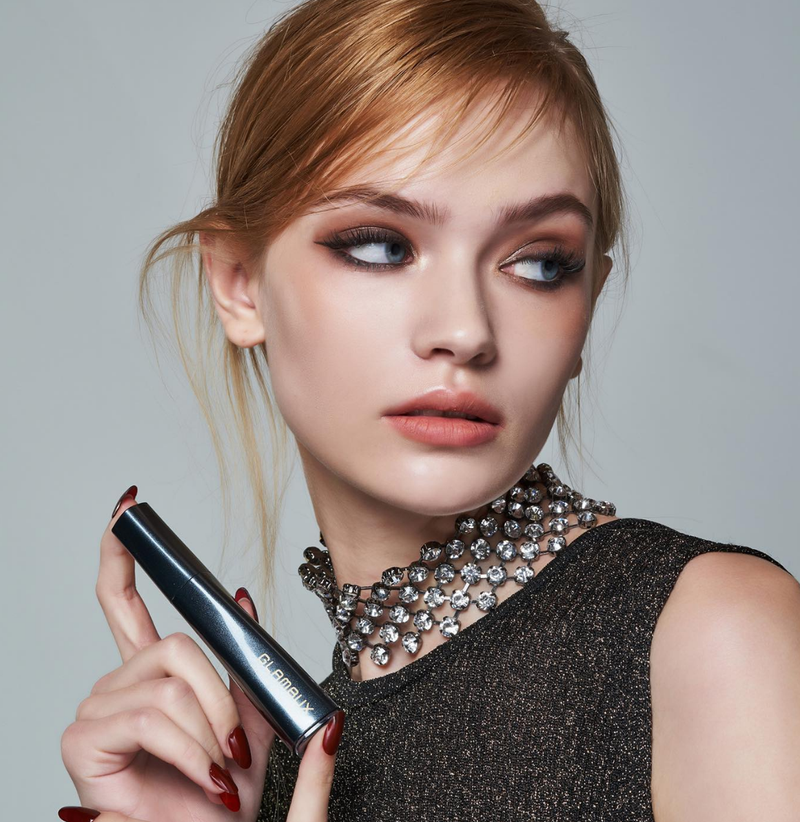 GLAMBUX started off as an OEM trading company for beauty goods but then transitioned into a beauty brand with a goal to create unique products never before seen in the market, specializing in mascara and gel nail stickers. The brand succeeded in their goal as they won this year's award in the Makeup Category all thanks to their innovative product, the Duplex Mascara. This unique product has not one, but two brush heads which allows for precise application leaving you with an intense volumized lash look.


Natural & Organic: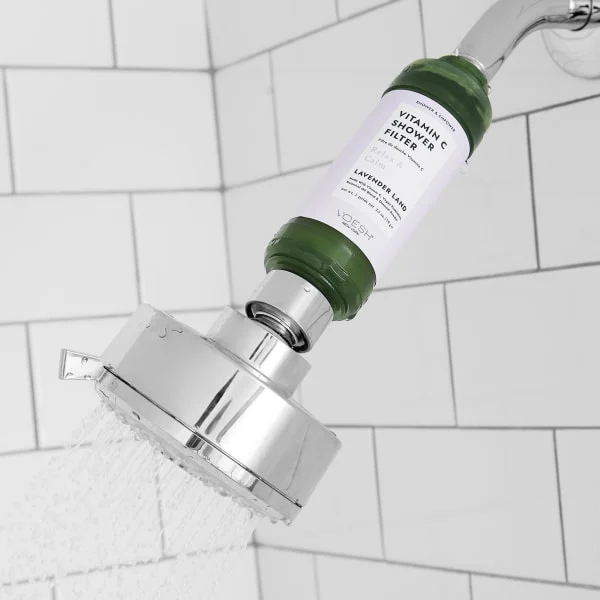 Photo filters aren't the only popular filters to watch out for. VOESH's Shower & Empower Vitamin C Shower Filter helps skin and hair look its natural best. Simply attach this filter to your shower head to help remove harsh impurities from hard water as you shower, while replacing them with vegan, cruelty-free ingredients that improve skin and hair texture. It also lasts for 110 showers and comes in five divine scents to choose from.
Skin Care: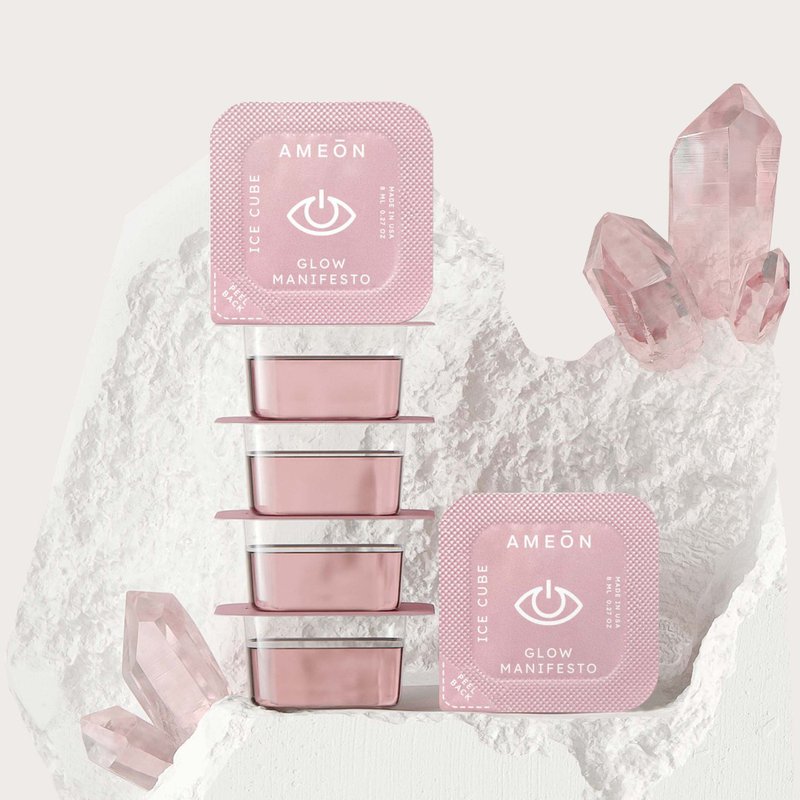 I hadn't heard of AMEŌN® until Cosmoprof, but now I will never forget their name. They've created the world's first ever Frozen Essence™, which is loaded with antioxidants and micronutrients to provide your skin a pick-me-up for the ideal boost of hydration and radiance while minimizing pores and smoothing skin. The results are so impressive that when I went to checkout the product on the brand's site, it said the Frozen Essence was already sold out!
Hair:
ModaModa Pro-Change Black Shampoo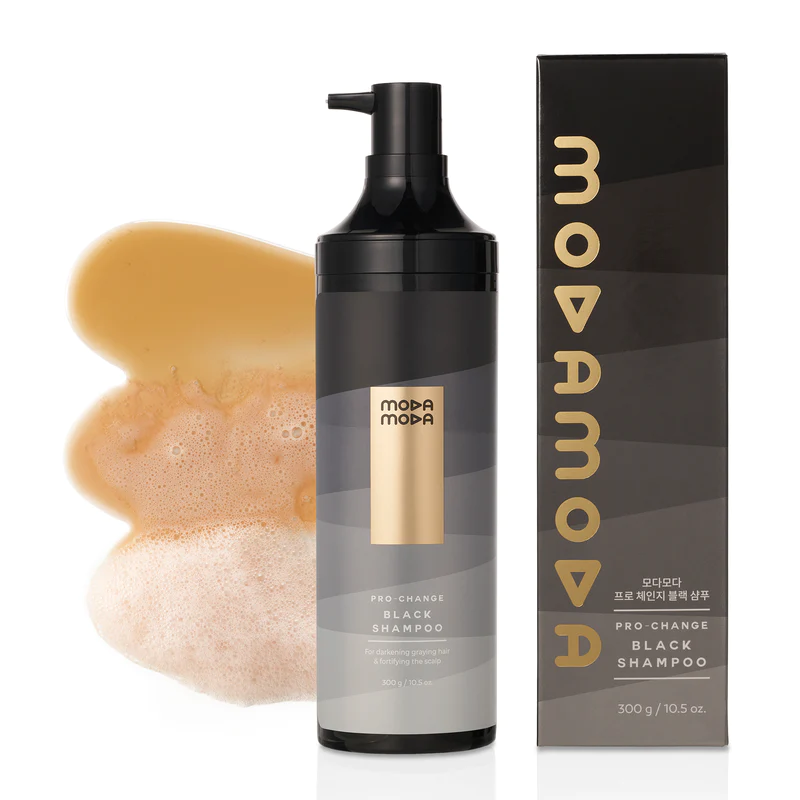 Say goodbye to your boxed hair dye! Let me introduce you to the world's first natural hair dye shampoo, but without harmful chemicals. The science behind this plant-based product is enchanting as it naturally darkens your hair so you can say goodbye to those pesky greys. This shampoo works on any shade of hair and delivers natural looking results. It also works well for sensitive scalps and skin.
Cosmoprof 2022 was an eventful day full of learning, networking, experiencing products, and walking. Aside from wearing comfortable shoes and bringing my own water which I highly recommend, I learned so much about the beauty industry in such a short amount of time.
Cosmoprof is filled with passionate individuals who strive to create technologically advanced products and share their deep knowledge of beauty with the world, while caring about the consumer. New products soon hitting the shelves are astounding and more brands than ever are mindful of what is important to the public and the environment. I can't wait to see how the industry changes throughout the year and what beauty brands will come up with for next year.

Mark your calendars for next year's Cosmoprof, which is already planned for July 2023.
Spots are already filling up. Reserve here!
---
Author: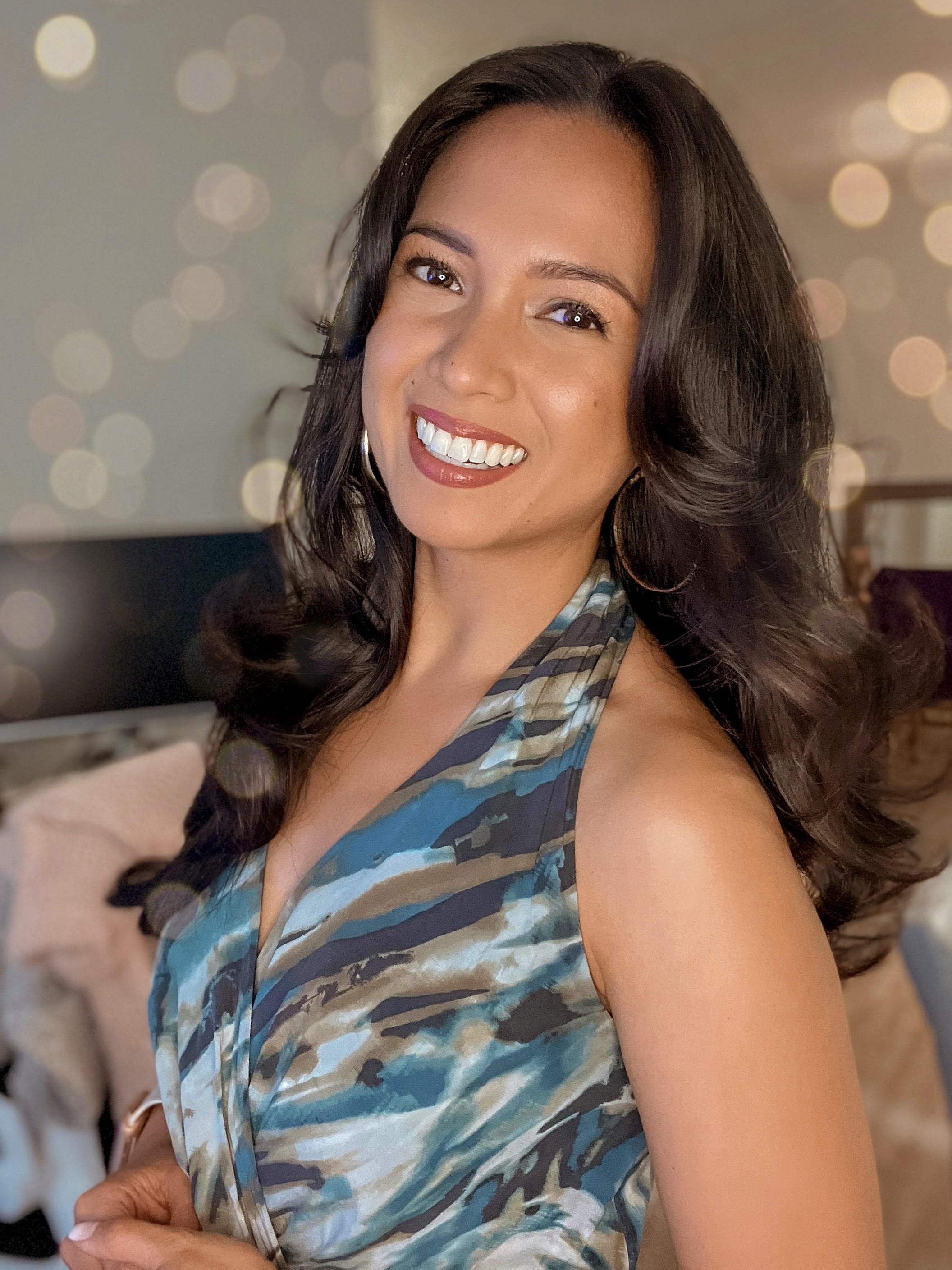 Graciella Krycer
Graciella Krycer is a lifestyle creative known for her blog Dizzy Spangle, which features posts about faith, fashion, beauty, and food. In 2017, she received a Blogger Recognition Award and was highlighted as one of Culture Trip's "Las Vegas Fashion Bloggers You Need to Follow." In 2020 she was highlighted by Caravan NYC as one of their 50 Content Creators and wrote her first book, "Finding Confidence" that same year. Originally from Michigan, Graciella currently resides in Las Vegas, Nevada with her husband. She enjoys heart-to-heart conversations, finding inspiration in everyday life, and car karaoke. You can follow Graciella on Instagram at @dizzyspangle.
---
Comments