Why Bananas are the New Superstar Skincare Ingredient for Healthy, Glowing Skin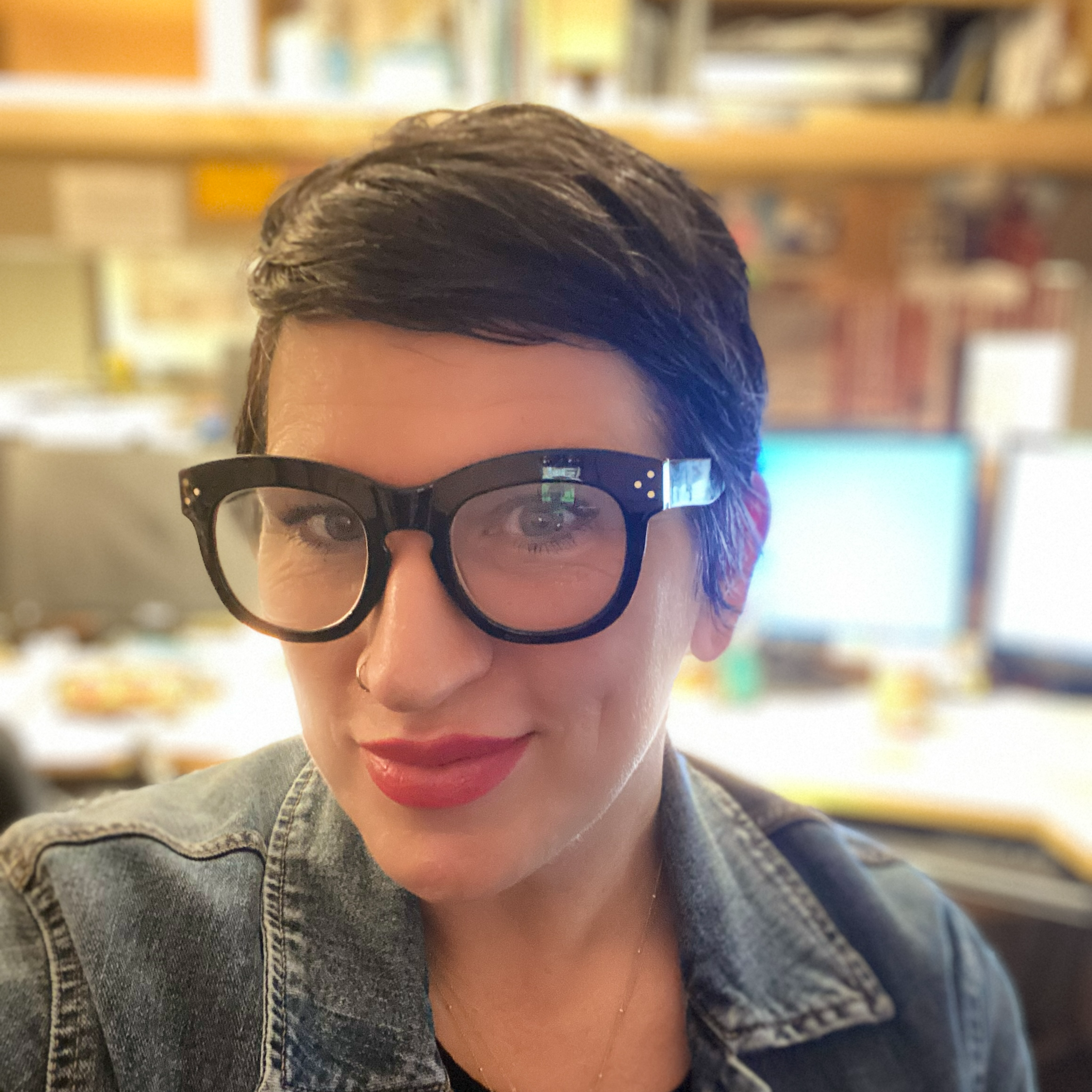 Randi Steele
Sep 23, 2022
---
Discover why Kadalys, the banana-fueled skincare line rich in bio-actives is not only a positive force for your skin, but also the planet.
---
Kadalys partnered with Beautytap's diverse community of certified beauty professionals for trusted, detailed, unpaid product reviews. We are sharing this post with you as part of this collaboration and to learn more about their brand. All opinions are our own. Thank you for your support.
Dear readers, I'm going to need your partnership on this one; feeling like we have all been here. In my journey to get my body healthier, I have adopted the process of making better food decisions, to fuel my body with healthier options. For example, I'm choosing an apple with a smear of peanut butter instead of Reese's Peanut Butter Cups. I'm selecting yogurt and high fiber granola over waffles, drowning in butter and syrup. And I'm consciously avoiding food waste at all costs.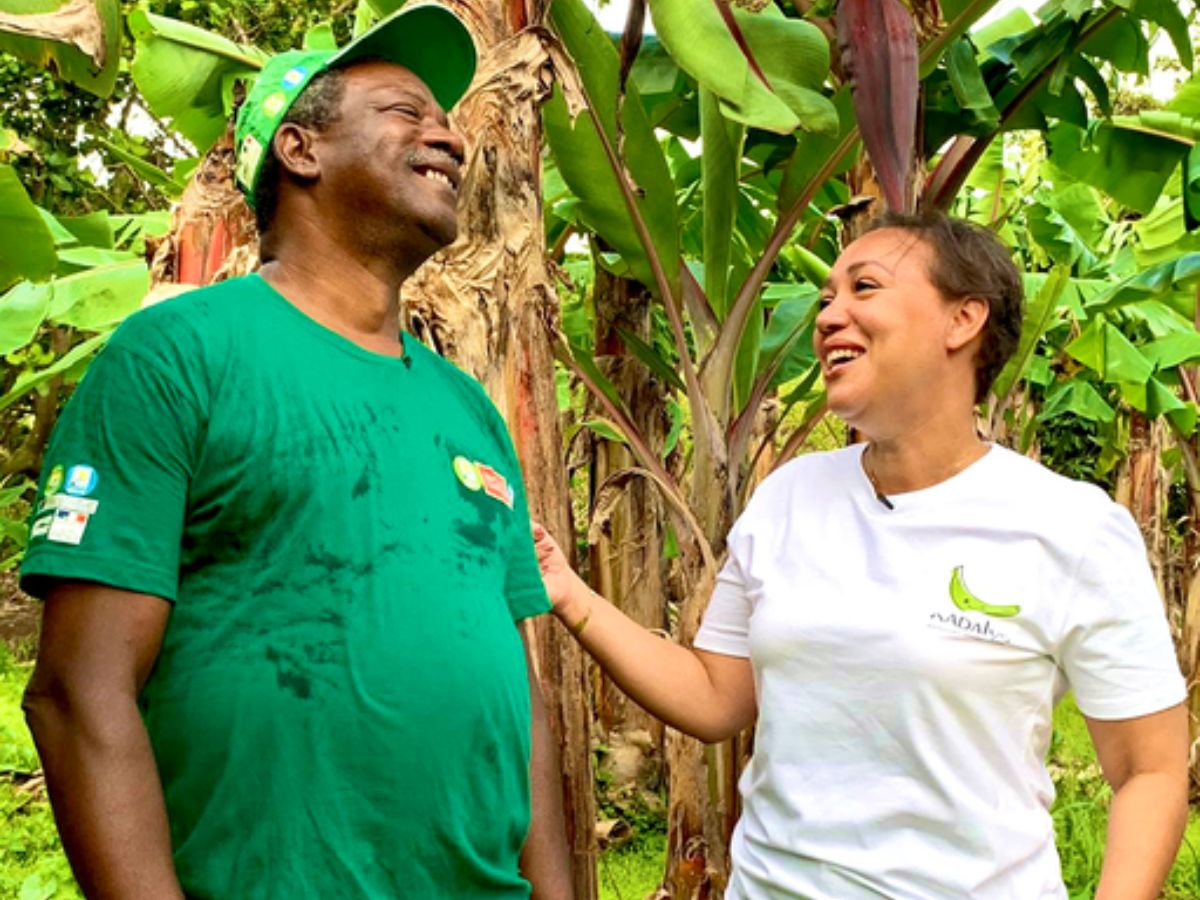 Wildly A-Peel-Ing
One food I cannot bear tossing is a banana; I mean, how can I accurately describe the appreciation I have for this humble yellow fruit (which, according to Chiquita.com is a berry)? The ultimate in healthy, portable snack foods, bananas emerged 10,000 years ago in the tropics. Chock full of vitamins, fiber, potassium and magnesium, the banana is pretty much a perfect food and provides many health benefits.
Overdid it at the gym and now you've got a wicked charley horse? According to WebMD, bananas possess the trifecta (potassium, magnesium and calcium) to keep those muscle cramps at bay. Tummy feeling a little funky? Follow Self magazine's suggestion and eat a banana; not only are they easy to digest, but they also replenish your body with electrolytes. Need a nutritional supplement for better sleep? Bananas, baby; Live Strong sites experts who state that the potassium and magnesium in these yellow powerhouses help boost melatonin, allowing for better sleep.
Plus, let's say you didn't get to indulge in that bright yellow fruit with the built-in packaging, and now it is bruised and brown. Guess what? You can still use the glorious banana to make healthy breads, cookies and smoothies!
Sustainability Front and Center
It was enlightening to also discover that over twenty million tons of bananas are discarded every year, mostly because they possess some sort of cometic flaw, making them unpresentable for grocery store produce purchases. But Shirley Billot, founder of Kadalys skincare, found a way to harness the healing properties of the fair banana, eliminating food waste, while creating glowing, firm skin for all Kadalys users - myself included.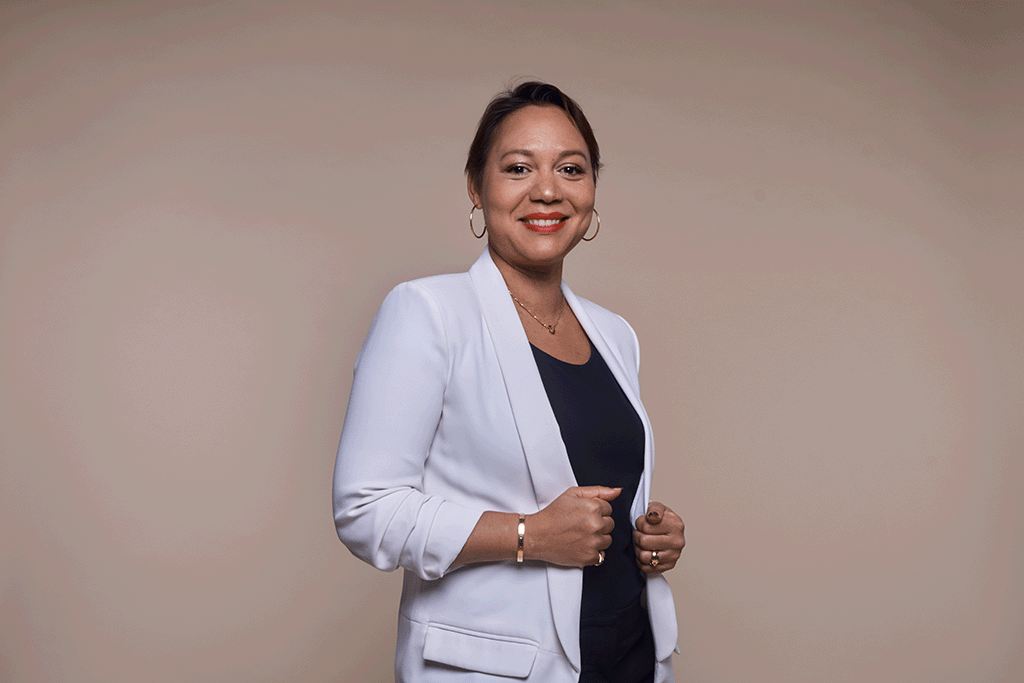 Billot has been steeped in health and wellness since her youth - her parents taught her to value activism (both were actively involved in combating environmental and social inequities around the world). She was also taught to value gifts from the earth in the form of healing plants, fruits and vegetables to nourish and heal our bodies.
One of the most important plants her mother taught her about was the fair banana plant (fun fact - it looks like a tree, but is actually an herb with overlapping leaves creating the illusion of a trunk). The banana plant is also a staple in the Caribbean and a source of healing for those struggling with dermatological conditions, including eczema and psoriasis.
Billot focused on the beautiful banana plant and channeled her efforts into education and research, pinpointing not only the healing properties of the plant and the various stages of its fruit, but also tackling the issue of global food waste by using solely rejected fruit product as ingredients for her groundbreaking skincare products; and in 2012, Kadalys was born.
You might be thinking, "Randi, you've got me; a skincare line that utilizes the banana plant and its fruit to improve the condition of my skin and simultaneously helps to reduce food waste? I'm in!" But we've barely scratched the surface, dear readers.
Did I mention that all ingredients are sourced responsibly? No? How about telling you that Kadalys is a completely vegan skin care line, and cruelty-free; does that do it for you? You want more? OK fam, I got you…Kadalys is also Black-owned and women-owned while promoting visibility and inclusion in the cosmetics industry. This undeniably innovative brand is a win-win-win!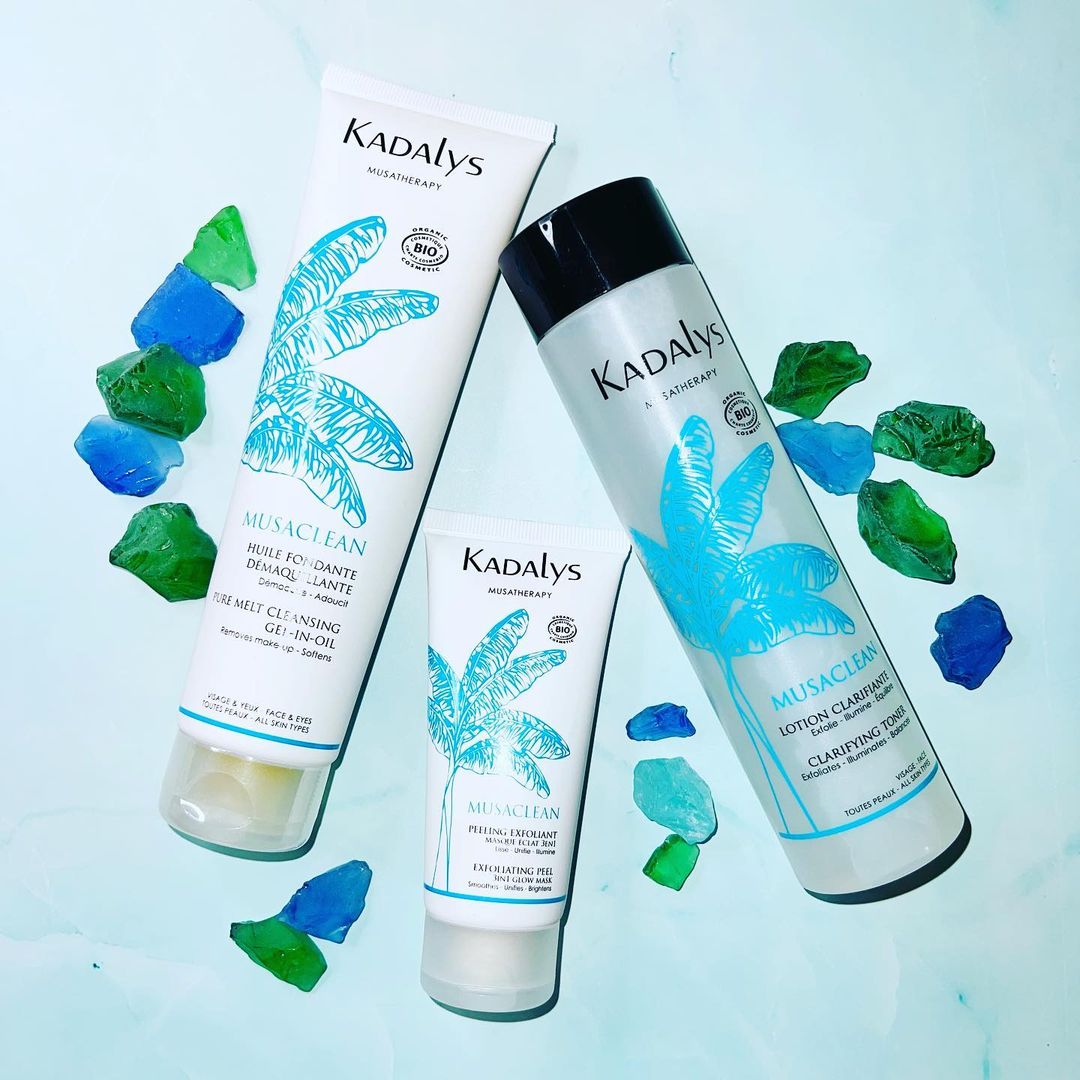 So, how did I like these banana-based beautifiers? Obsessed is the word I would choose; and I'm not alone in that exaltation of high praise. From some of the top editors with magazines like Allure and InStyle, to reportedly multi-hyphenate entertainer Pharrell (who's anti-aging skin routine is OBVIOUSLY working, since he seems to be "Benjamin Buttoning" all of us), key figures in the skin care industry, as well as others are clamoring to get their hands on the hot products that make up this skin care line.
Come with me as I show you how the following Kadalys products merged seamlessly into my existing skin care routine.
Fresh Picked for Fresh Faces
If you have read any of my previous articles, you know that me plus dual cleansing equals true love always. I always start with some form of a cleansing oil, and the Kadalys Musaclean Organic Pure Melt Cleansing Gel-in-Oil is a gently scented, beautifully emollient oil cleanser that, when applied to dry skin, gently melts away makeup and residual dirt; add water and it creates a milky goodness that leaves your skin soft, plumped and hydrated through utilization of yellow banana bio-actives, which helps skin with firmness and promote cell renewal.
In addition to bio-actives, Kadalys products are chock full of the nutrient-rich goodness of the banana tree and its fruit; bursting with antioxidants, essential fatty acids, phytosterols, polyphenols and vitamins A, B, B6, C and E, these gems are the multi-vitamin magic that our skin needs to stay looking bouncy, beautiful and bathed in moisture.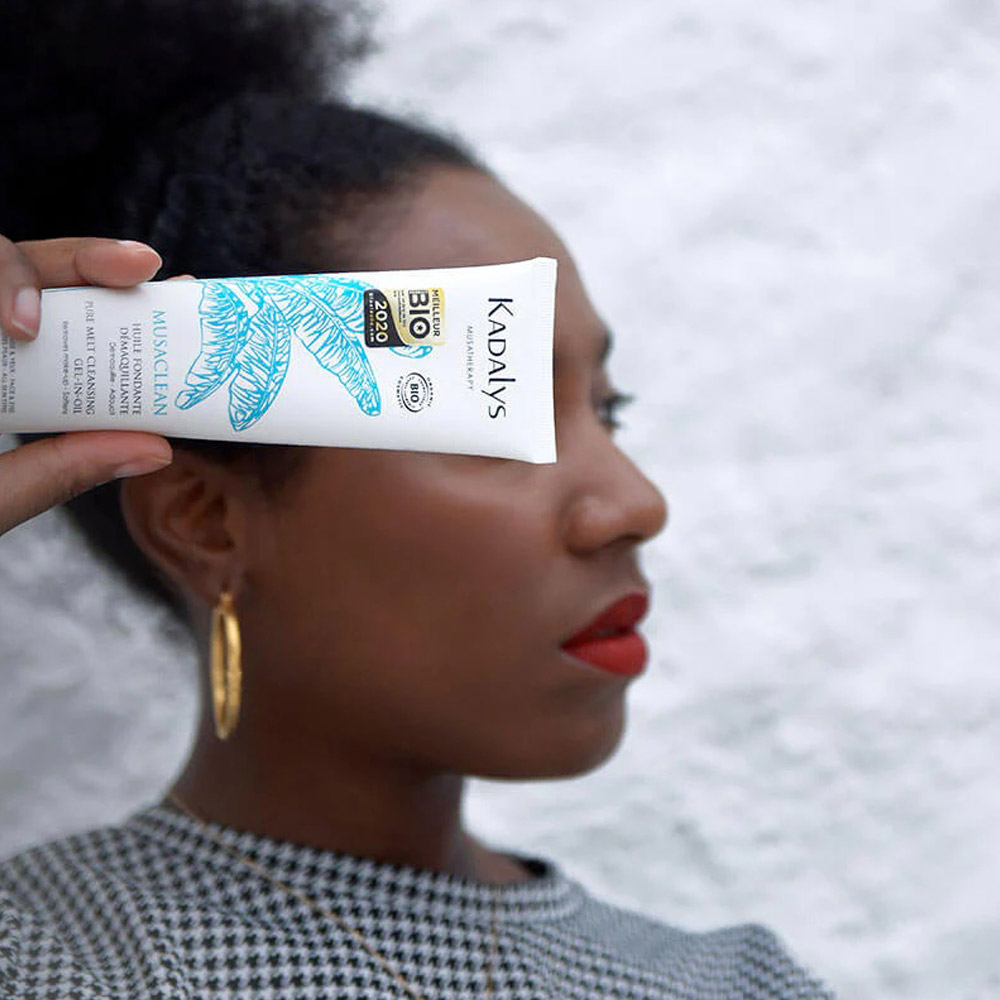 A Masque with Mega A-Peel
Even more than dual cleansing, THIS girl here LOVES a masque moment; bonus points awarded if said masque is a peel off; I mean, is there anything more rewarding? But Kadalys completely superseded the peel off masque format and created the Musaclean Peeling Exfoliant, an knockout exfoliating formula that utilizes the green Banana Bio-Actives to purify and fine tune, taking your skin's appearance to the next level.
Kadalys suggests applying it once a week, so every Wednesday evening I applied a generous layer of the creamy mask, leaving it on for about 10 minutes while I listened to the "It's Me, Tinx" podcast (this online dating thing is wild and I need some Tinx in my life to help me navigate these murky waters).
After ten minutes of a glorious tingly sensation (that's how you know it is working, until you see your radiant skin post-treatment), I massaged the masque into my skin in a circular motion, activating the exfoliation process, giving me the smoothest, baby soft skin without feeling scoured like many other exfoliating treatments I've experimented with.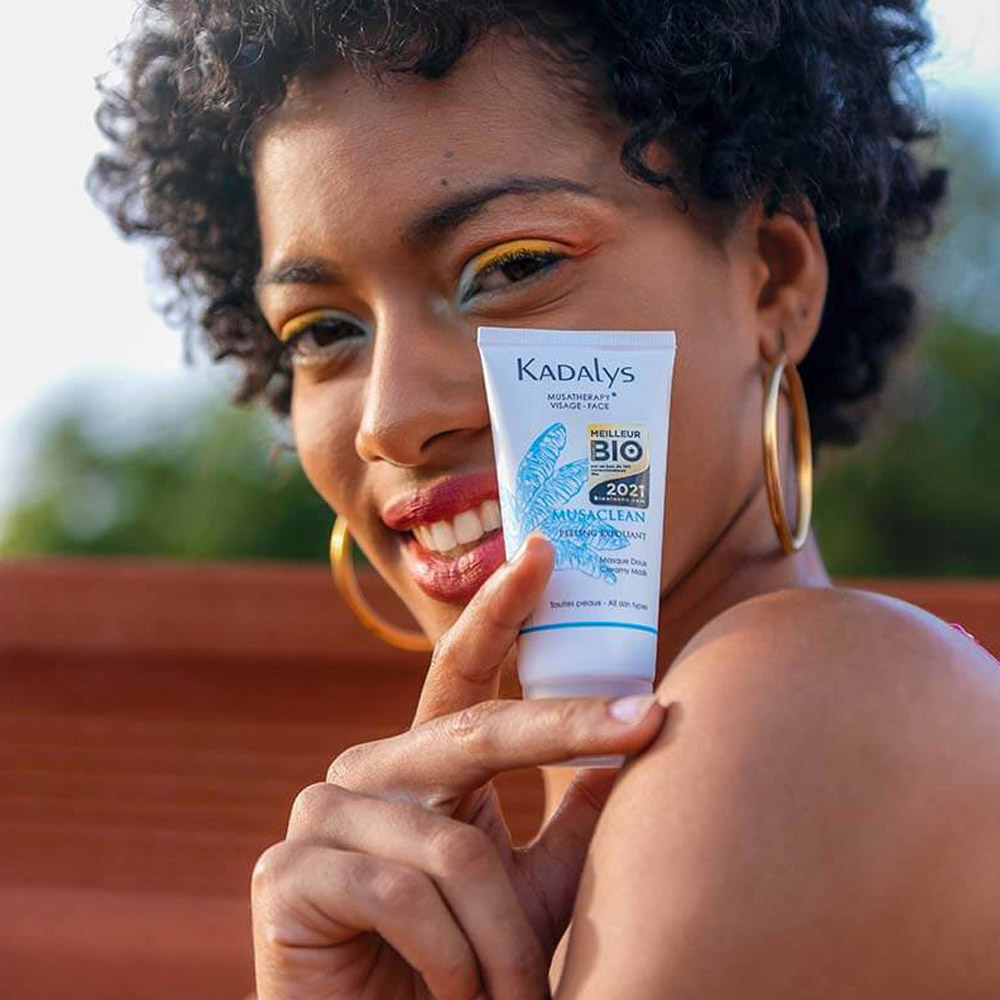 Toned and Taut
Finally, the toner! To be honest, toners do not usually have a place in my regimen, because many of them strip moisture and oils from my skin and babies, as I light the 49th candle on my birthday cake today, I'll tell you that said moisture is precious to me and must be retained at all costs.
However, I wanted to try the Kadalys Musaclean Clarifying Toner to see if theirs was different. Friends, let me tell you this clarifying liquid utilizes the same green Banana Bio-Actives as the Exfoliating Masque, thus purifying skin for follow up steps like serums and moisturizers.
While away on work travel, I utilized the toner as more of a post-cleansing splash; no cotton pad to swipe it on, just poured some in my palm (the packaging for the toner, while recyclable, also has a twist lid that doesn't come off, so you don't waste product via spillage) and patted it on my skin, just like a 1970's after shave model.
The result? Beautifully balanced, toned skin without an iota of dryness - absolute chef's kiss.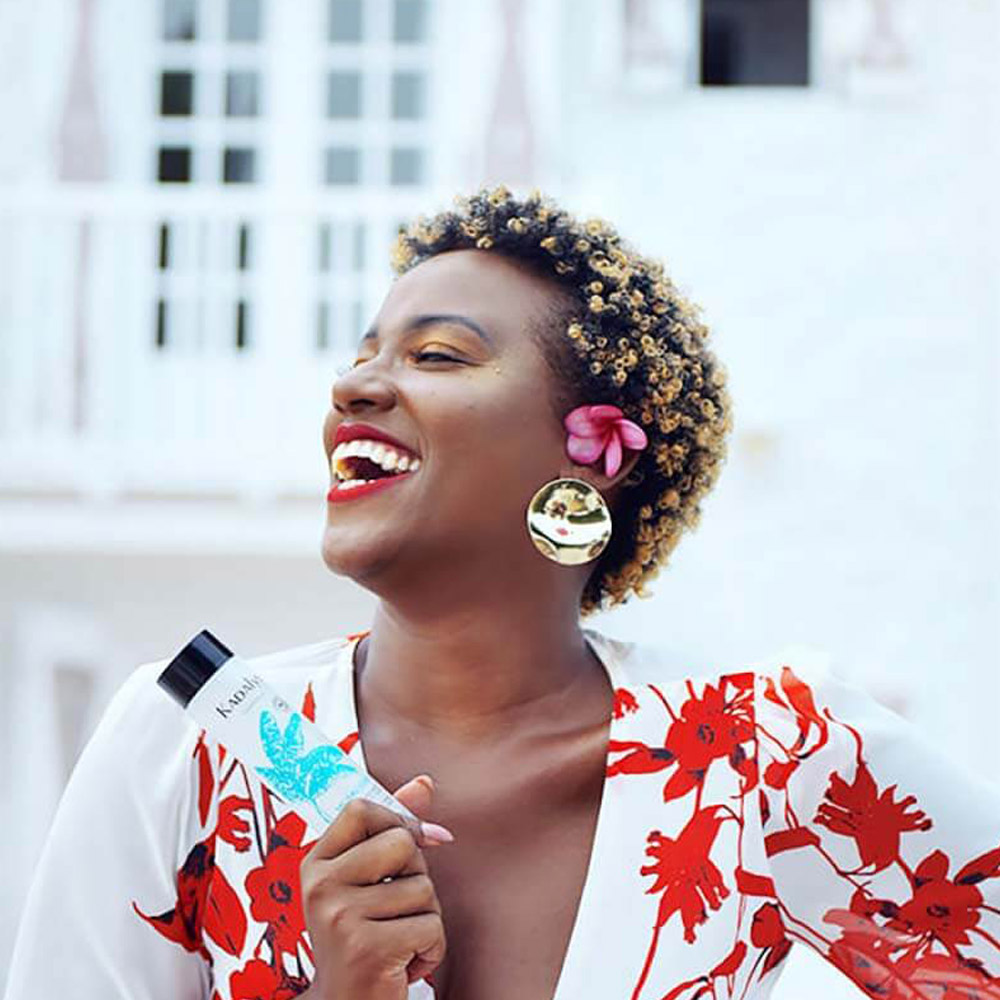 So, let's circle back here... Kadalys – banana-based skin care with all organic, naturally derived ingredients. Check.
Delivers hydrated, plumped, and glowing skin through highly efficacious products, but does so by using produce that would normally be trashed, therefore preventing food waste. Check.
Black-owned and women-owned. Check.
Vegan and cruelty-free. Check.
If I were to dip into my cache of Dad jokes, I would say there are BUNCHES of reasons to try Kadalys (insert pained groan here), so go online and sneak a peek!
Bisous, babes!
---
Author: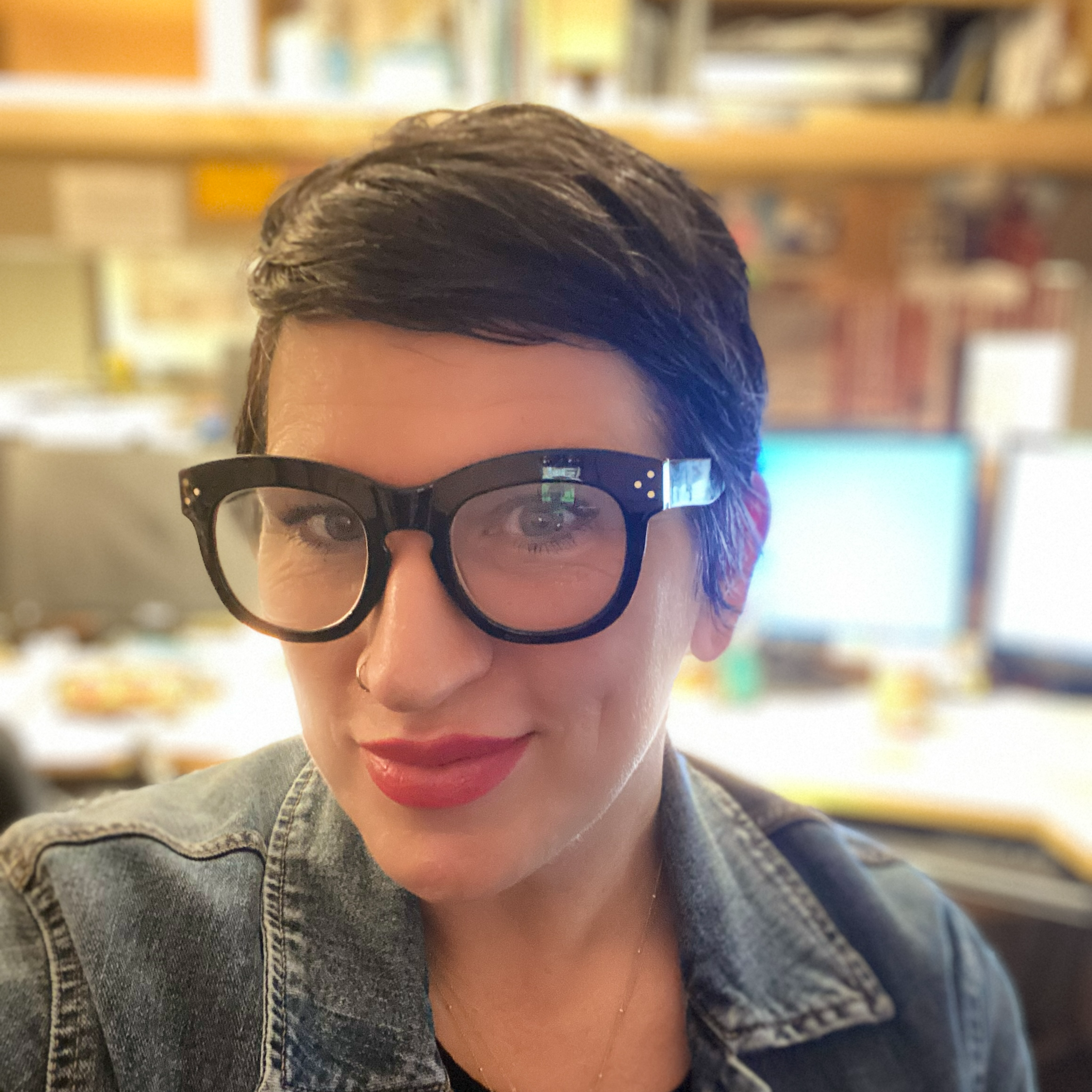 Randi Steele
Randi Steele is a freelance writer with a Bachelor's degree in Fashion Merchandising from Oregon State University and a Master's degree from University of Southern California in Communication Management and Journalism. When she isn't writing for BeautyTap, she is developing content for her curated website, blog and accompanying podcast, The Style Adjacent, launching in June 2023. Randi also loves the aesthetic nature of writing and lettering, and her modern calligraphy can be found on Instagram at @freshruth. She loves vintage pocketbooks, Nipsey Hussle, a classic red matte lip, college football, and getting tattooed; not necessarily in that order.
---
Comments