#EmbraceEquity This Women's History Month with 11 Female-Founded Beauty Brands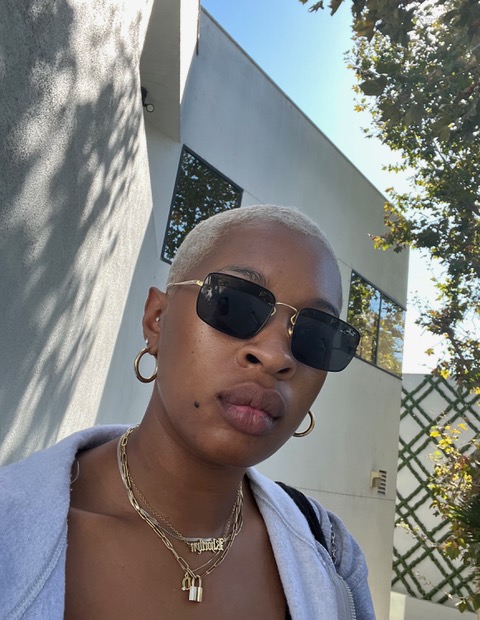 Khortlyn Cole
Mar 08, 2023
---
Visionary women creating groundbreaking brands.
---
As the sun burns away the cold, dreary days of winter, March brings the relief of Spring and a time for reflection and celebration with Women's History Month and International Women's Day on March 8th.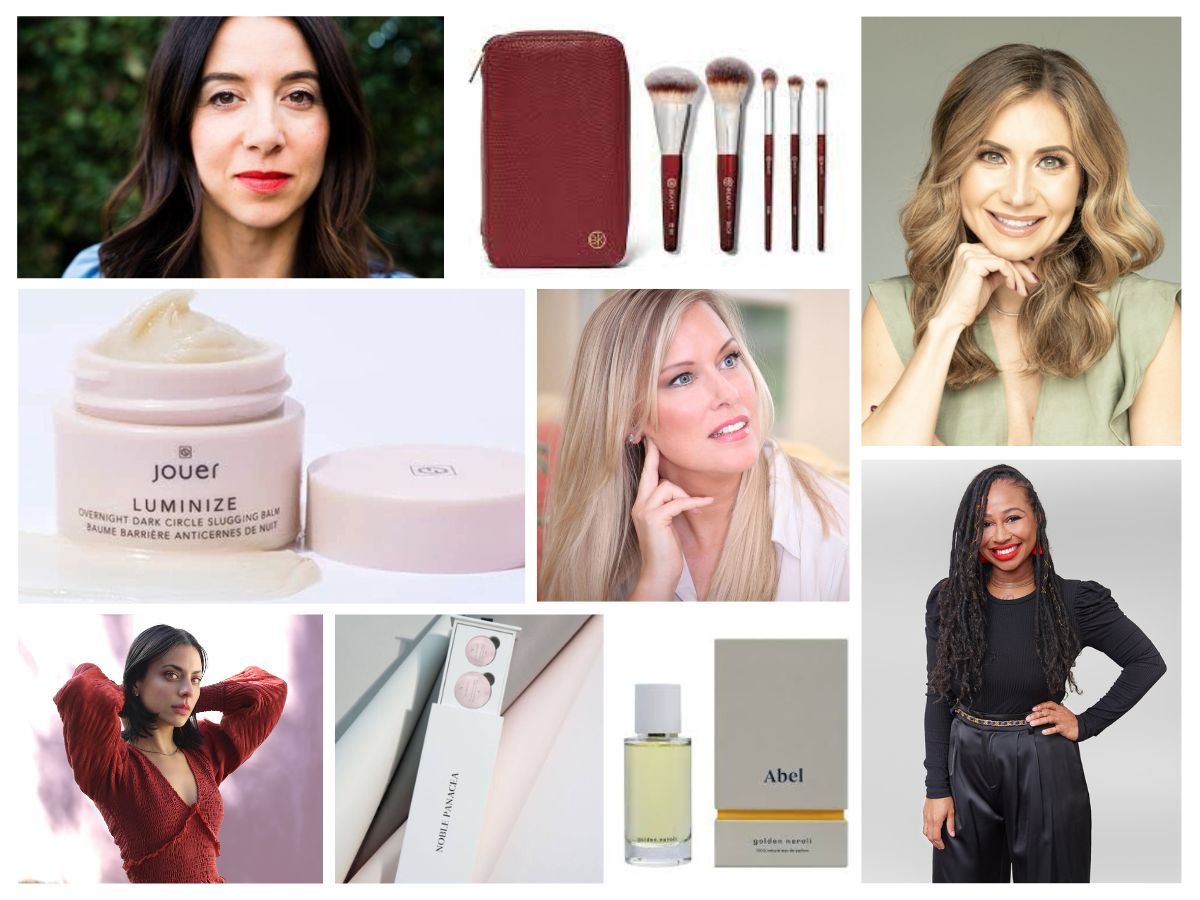 While we strive to shop ethically and with intention year-round, we use March to recognize the talents and achievements of inspiring women around the globe. This year's International Women's Day theme, #EmbraceEquity, is about accepting women's inherent differences and providing opportunities and resources that reflect them.
From donating to your favorite BIPOC beauty start-up, spotlighting historically transformative women, or swapping out your beauty must-haves for Women-owned products, the ways to support women are endless.
Read on to meet 11 formidable women and the impactful brands they founded.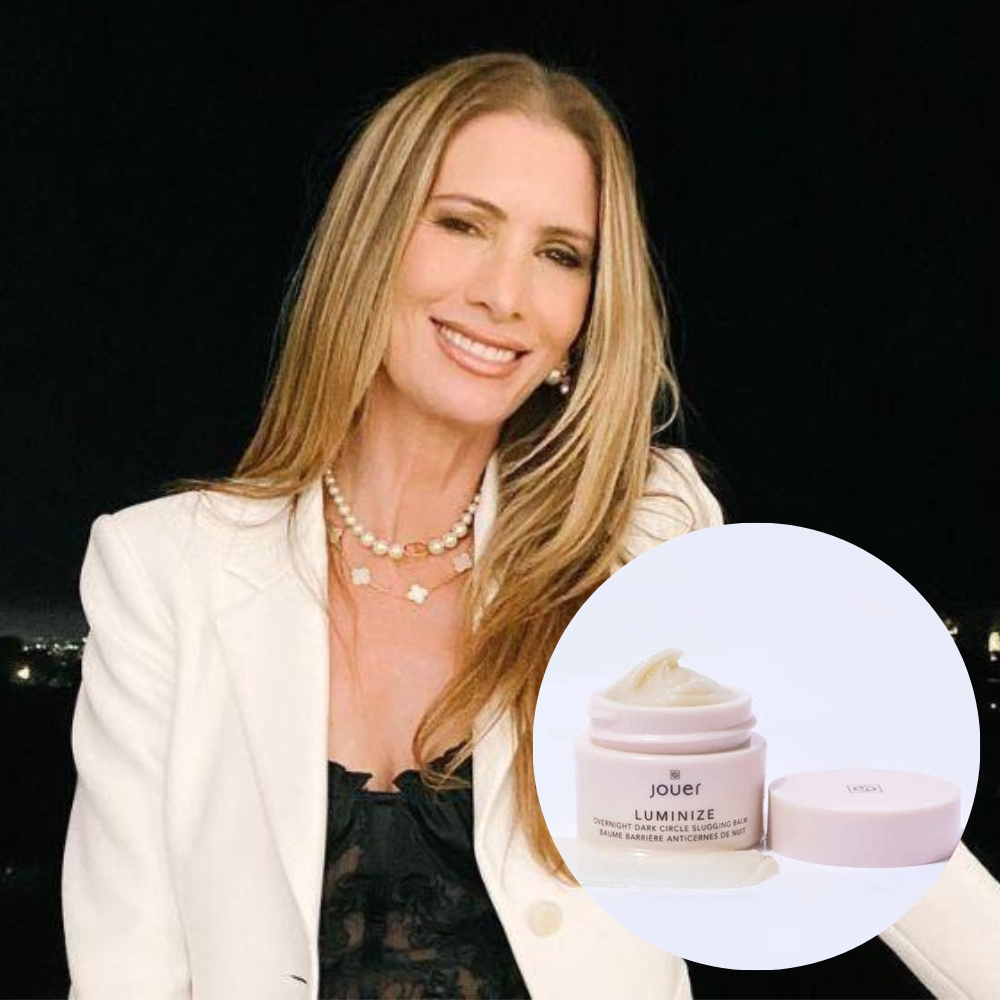 Christina Zilber of Jouer Cosmetics
Christine Zilber launched Jouer Cosmetics in 2008 to create a compact, on-the-go makeup kit that uses high-quality skincare ingredients in inclusive shades.
Now celebrating its 15th anniversary, Jouer delivers clean, gluten-free, vegan products, including its latest launch, the Luminize Overnight Dark Circle Slugging Balm, designed to hydrate, reduce inflammation and brighten under the eye.
Jouer Cosmetics Luminize Overnight Dark Circle Slugging Balm
Link: https://www.jouercosmetics.com/collections/new/products/luminize-overnight-dark-circle-slugging-balm
Price: $30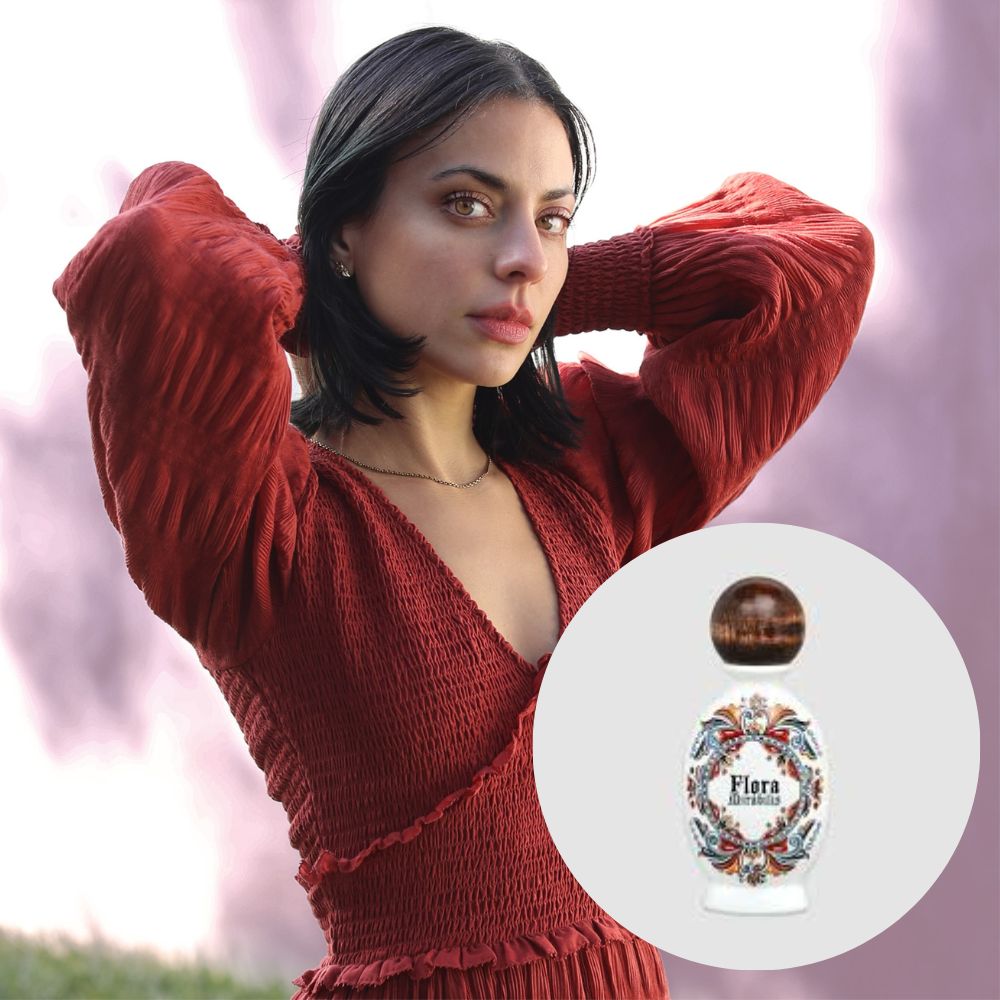 Jordan LaFragola of Flora Mirabilis
From the Beverly Hills Hotel to Charlie Chaplin's former home where she is now based, holistic Esthetician and co-founder of Flora Mirabilis Jordan LaFragola turned her all-natural facials into a plant-based product line.
After decades of success as a facialist in top spas, LaFragola combined her passion for nature and skin to develop her Flora Mirabilis Face Oil featuring nutrient-rich ingredients that sinks right in and is suitable for all genders and skin types. The dermatologist-tested, EWG-certified, micro-batched formula (housed in a bottle that's a work of art in of itself) is a blend of fatty acids to nourish, brighten, balance and soften skin and it does wonders for your skin. We are smitten.
Face Oil
Link: https://floramirabilis.com/products/face-oil?variant=16987888713774
$120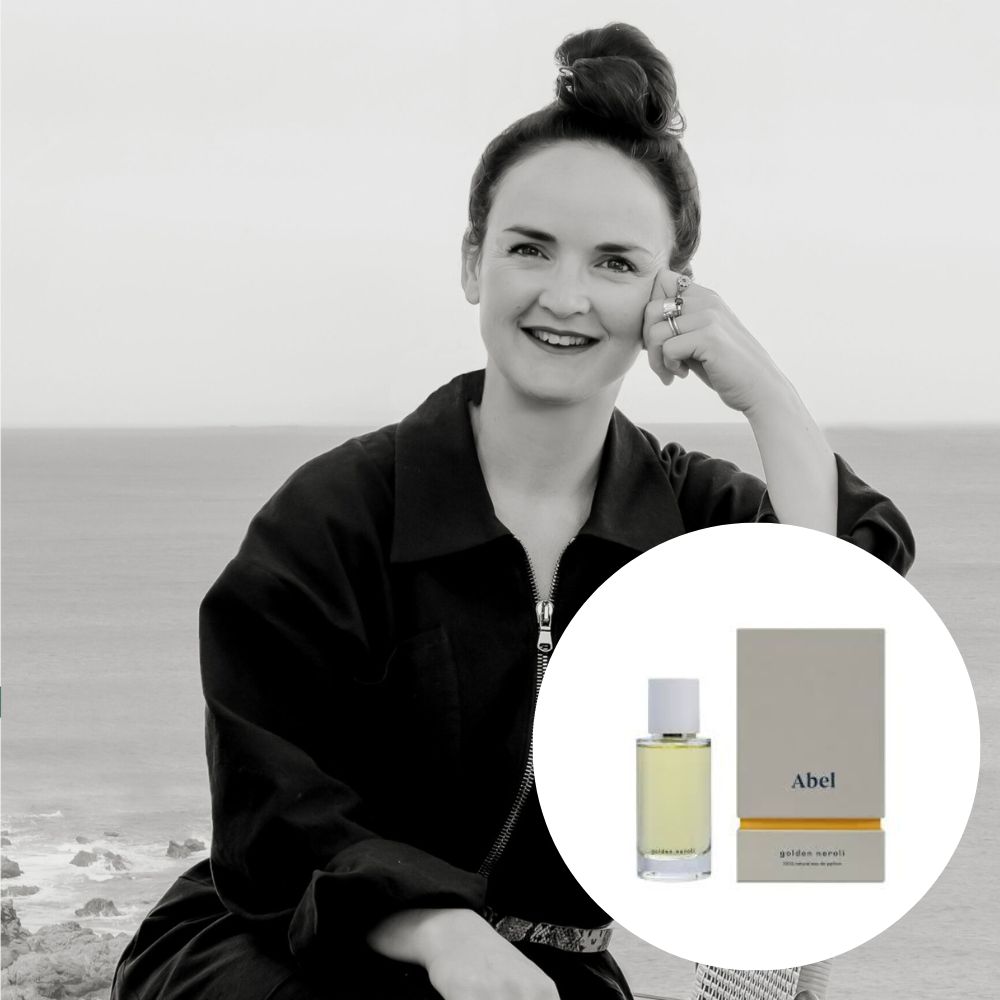 Frances Shoemack of Abel Odor
Founder Frances Shoemack launched Abel Odor in 2013 to "create the world's best 100% natural perfume without compromising on ethics or aesthetics," according to the Abel Odor website.
The Amsterdam-based brand offers eight all-natural scents, from Green Cedar which features notes of cedar and cardamom, to Golden Neroli, a combination of citrus, jasmine and matcha, and Pause with violet leaf and Mimosa, a soothing aromatherapeutic scent designed to calm. Abel prioritizes transparency across the board by providing the entire ingredient list for every SKU.
Golden Neroli
Link: https://us.abelodor.com/shop/golden-neroli/
Price: $165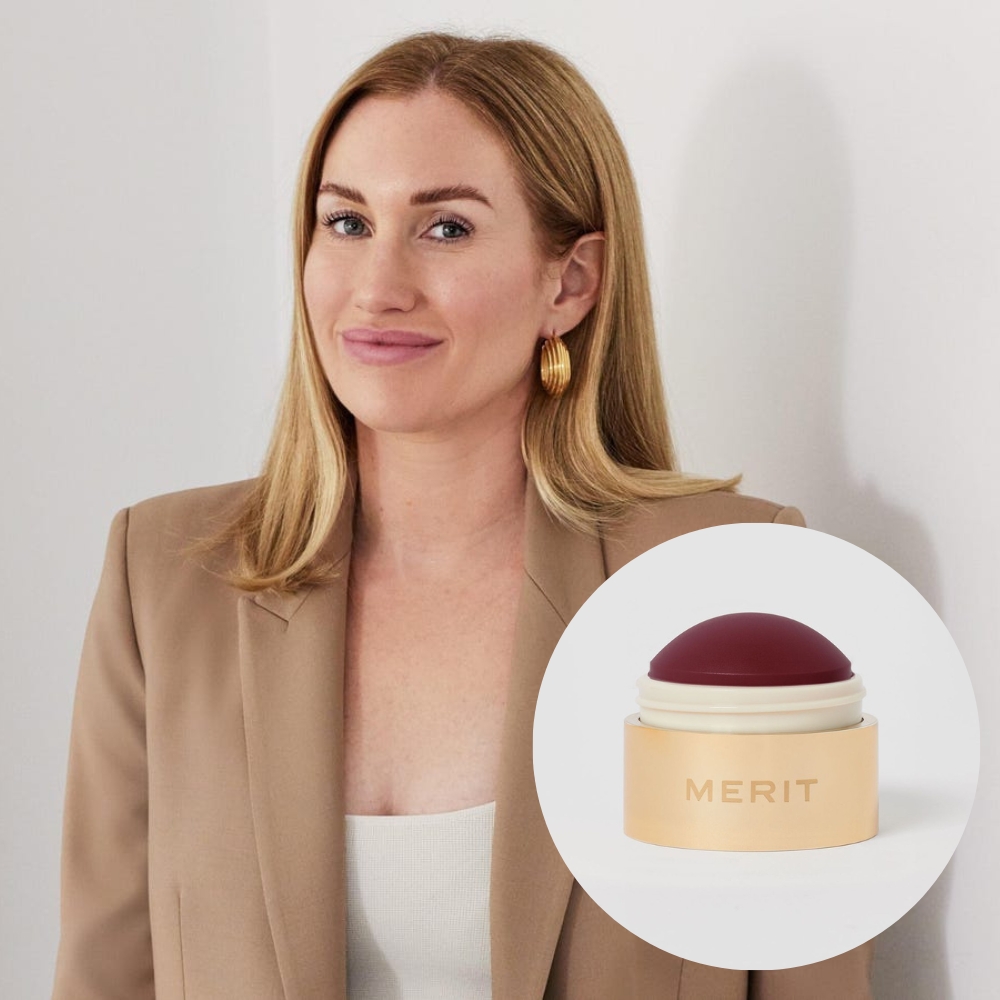 Katherine Power of MERIT Beauty
Founder Katherine Power designed MERIT Beauty with the minimalist in mind. After successfully launching Versed and Who What Wear, Power sought to create a simple line of multi-functional products inspired by her pared-down, 5-minute routine.
After years in the beauty and fashion space, the serial entrepreneur found the formula for success for a swath of cult-favorite brands.
MERIT Balm Blush
Link: https://www.meritbeauty.com/products/flush-balm
Price: $28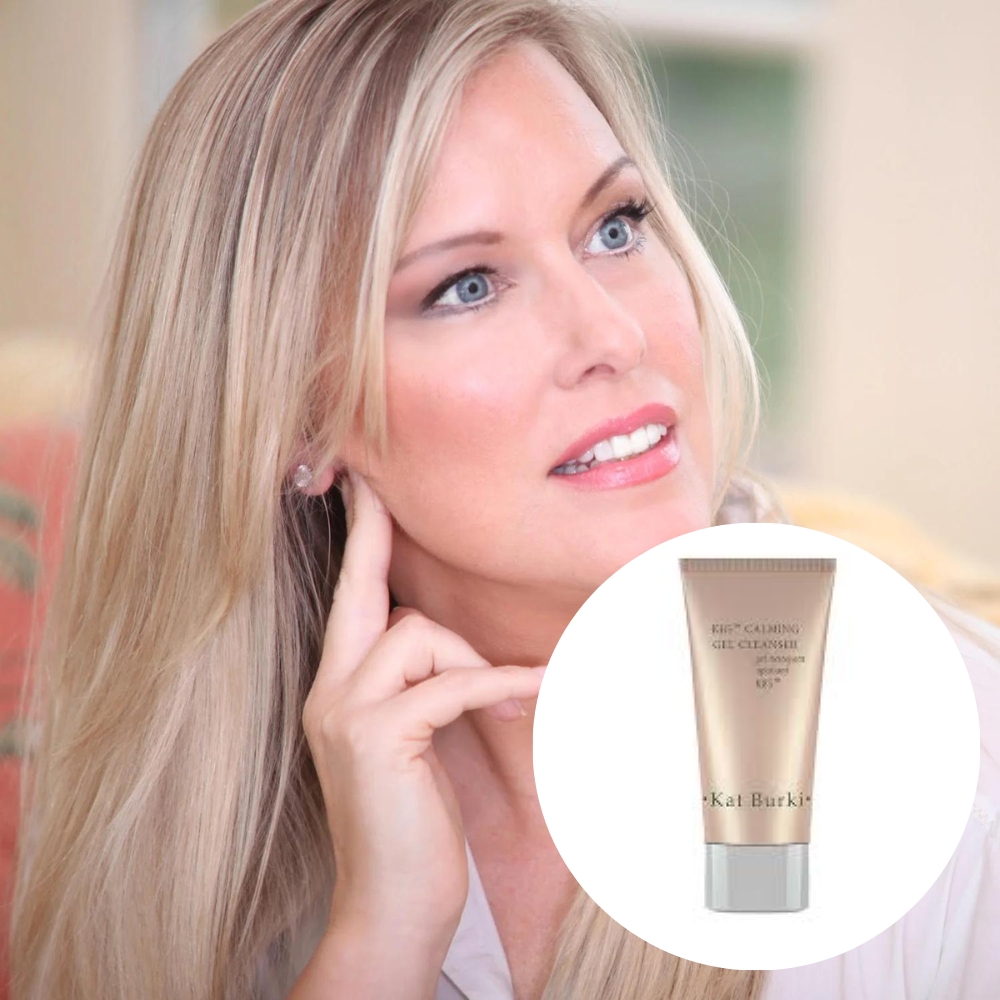 Kat Burki of Kat Burki Skincare
Internationally recognized Skin Nutritionist Kat Burki founded her eponymous skincare line while searching for a product that nourishes skin as the beautiful organ it is. The clinically proven collection utilizes Applied Nutritional Sciences to develop an effective formula focusing on three key pillars: anti-inflammation, absorption and healing to return skin to maximum health.
A skin care tip from Burki herself, "If it doesn't absorb, it doesn't matter." What Burki is saying here is that if a product doesn't absorb into your skin, you're not getting the full benefits.
KB5™ CALMING GEL CLEANSER
Link: https://www.katburki.com/collections/daily-facial-cleansers-balms/products/kb5-calming-gel-cleanser
Price: $50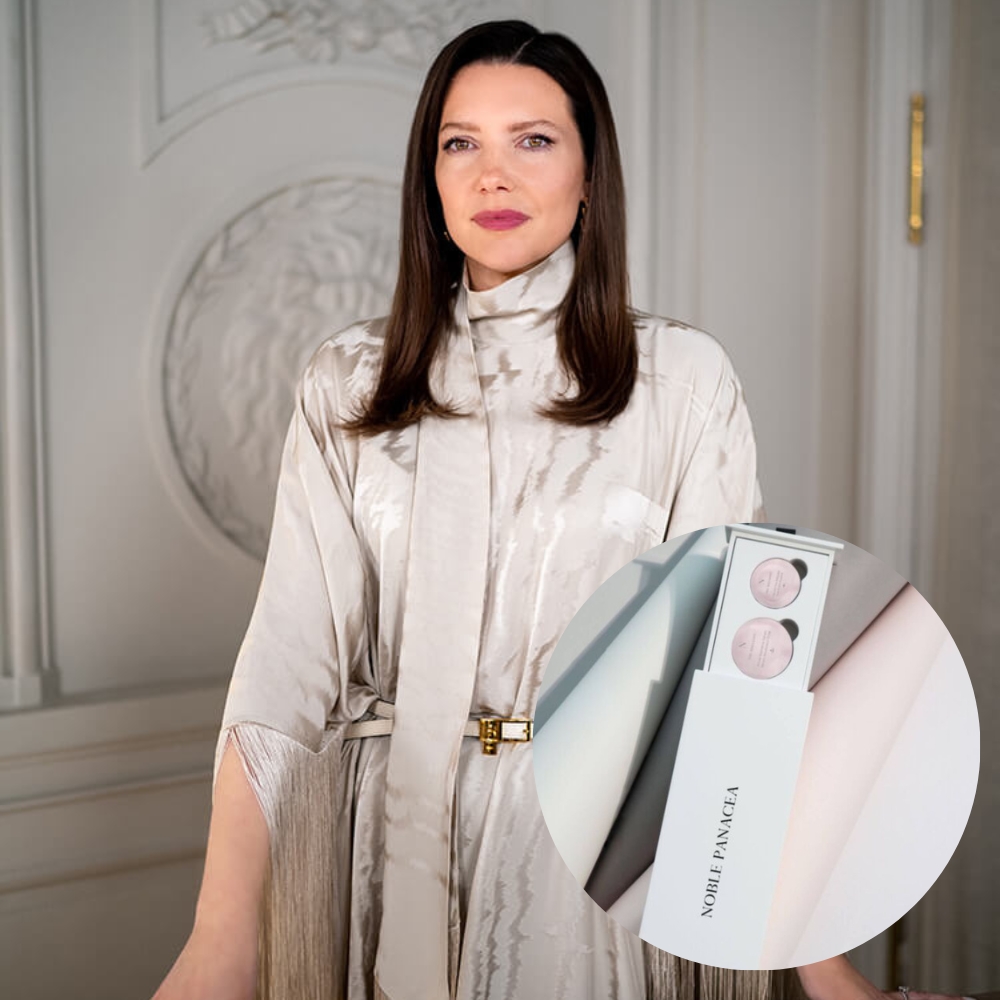 Celine Talabaza of Noble Panacea
Noble Panacea is science-backed skincare co-created by Celine Talabaza and Noble Laureate Sir Fraser Stoddart.
With 15 years of brand development at LVMH, Loreal and Unilvere, Talabaza led Noble Panacea's launch alongside Sir Fraser Stoddard. Noble Panacea's patented Organic Super Molecular Vesser (OSMV) technology protects and preserves active ingredients until a timed, controlled release extends the ingredient's lifetime. The result: smooth, hydrated, radiant skin all day long.
The Brilliant Discovery Ritual
Link: https://www.noblepanacea.com/en/skincare/sets/the-brilliant-discovery-ritual
Price: $172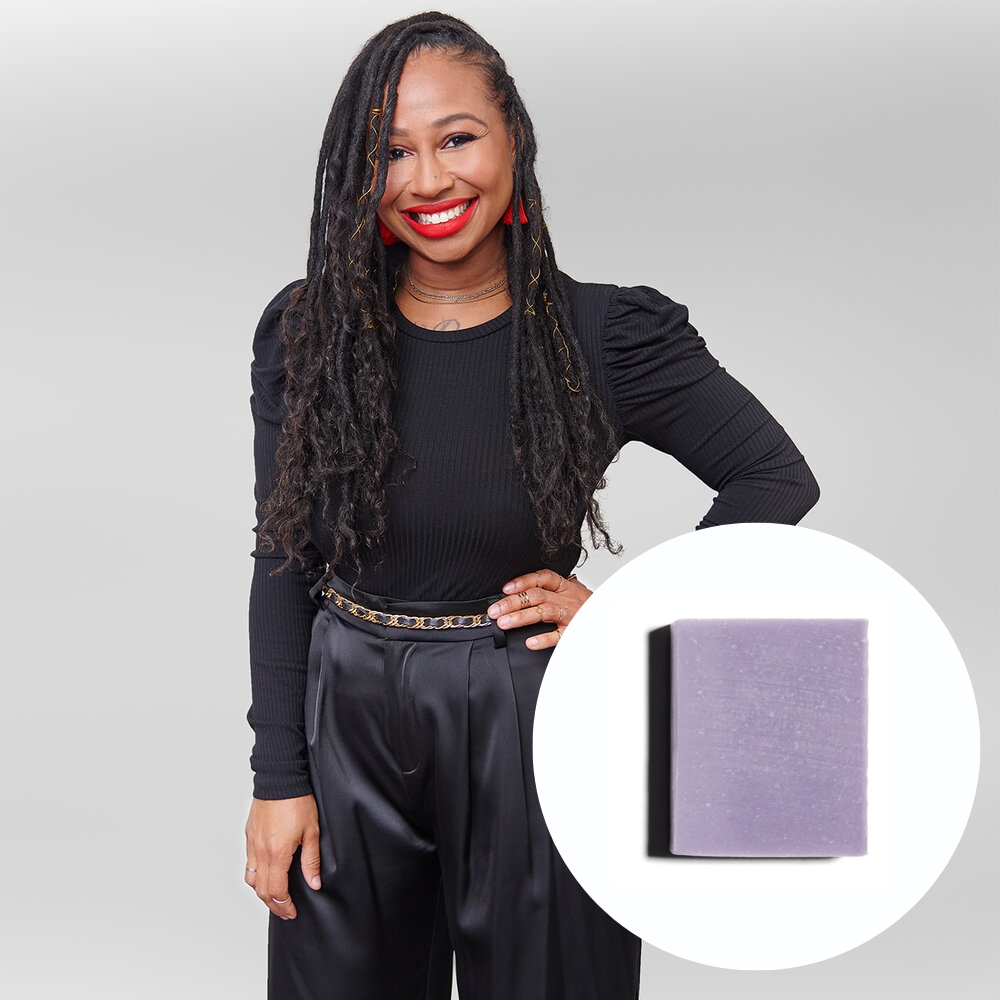 Sabrina Rowe of NTRL by Sabs
NTRL by Sabs is a Black-owned inclusive personal care brand founded by celebrity hairstylist Sabrina Rowe. After 20 years in the industry, Sabrina went to a cosmetic formulation school to create NTRL by Sabs, a natural hair care collection formulated with textured hair in mind. NTRL by Sabs features botanical ingredients like Shea butter, Matricaria, Coconut and Avocado oil in zero-waste options, including shampoo, conditioner, lotion and lip balms.
Rowe told MarthaStewart.com, "I knew when I had my brand, I wanted to teach people to consume high-quality products without causing more damage to the earth or themselves," and that she did.
LavRiche Shampoo Bar
Link: https://www.ntrlbysabs.com/collections/shampoo-bars/products/4-oz-shampoo-bar-rose-lav
Price: $20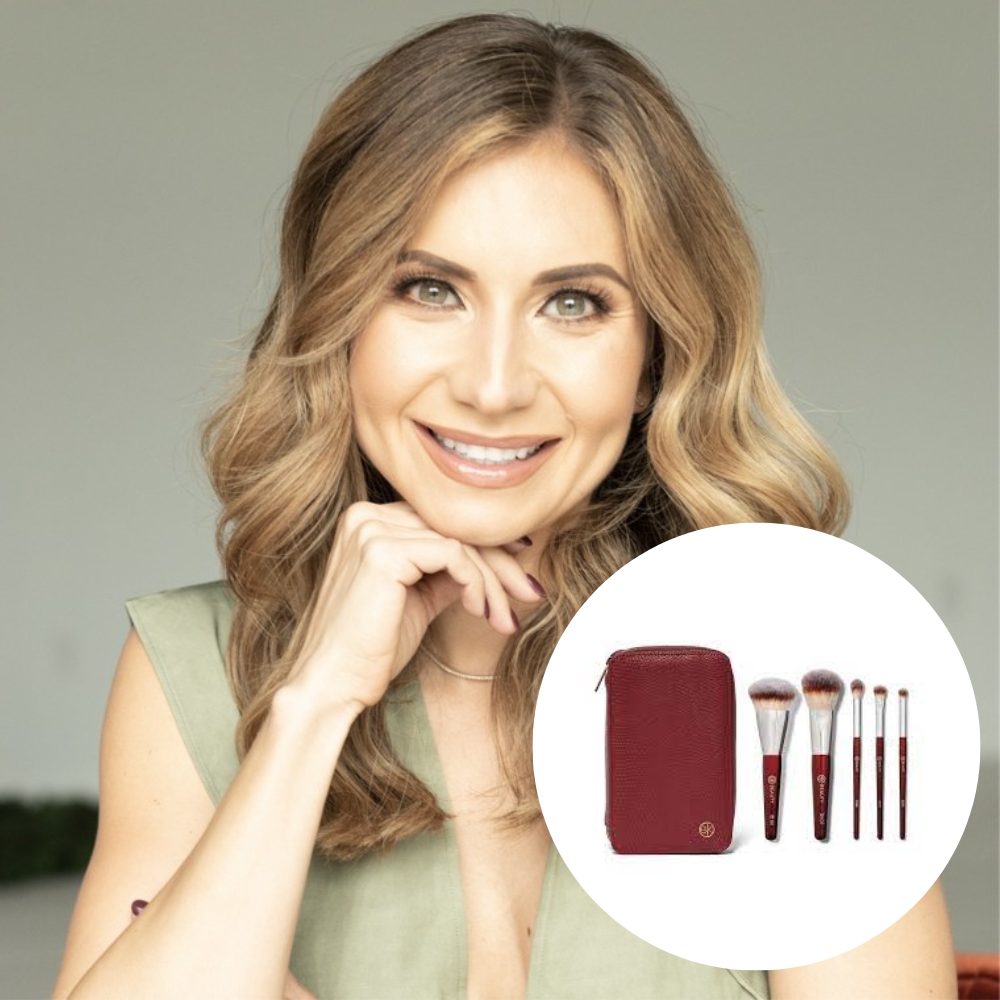 Lisa Jauregui of BK Beauty
YouTube creator and professional makeup artist Lisa Jauregui founded BK Beauty with her daughters Brooklyn and Kate in mind. After years of building a community on YouTube, Jauregui started a brand that shared the message she wants her daughters to receive: "beauty is kindness."
BK Beauty features high-quality, streak-free makeup brushes that provide a flawless application due to the 100% vegan fibers. Jauregui's passion for kindness extends into mental health. BK Beauty donates a portion of each sale to The Kindness Campaign - a nonprofit that provides tools to promote emotional health.
Travel Brush Set with Pouch
Link: https://www.bkbeauty.com/products/travel-brush-set-with-pouch
Price: $120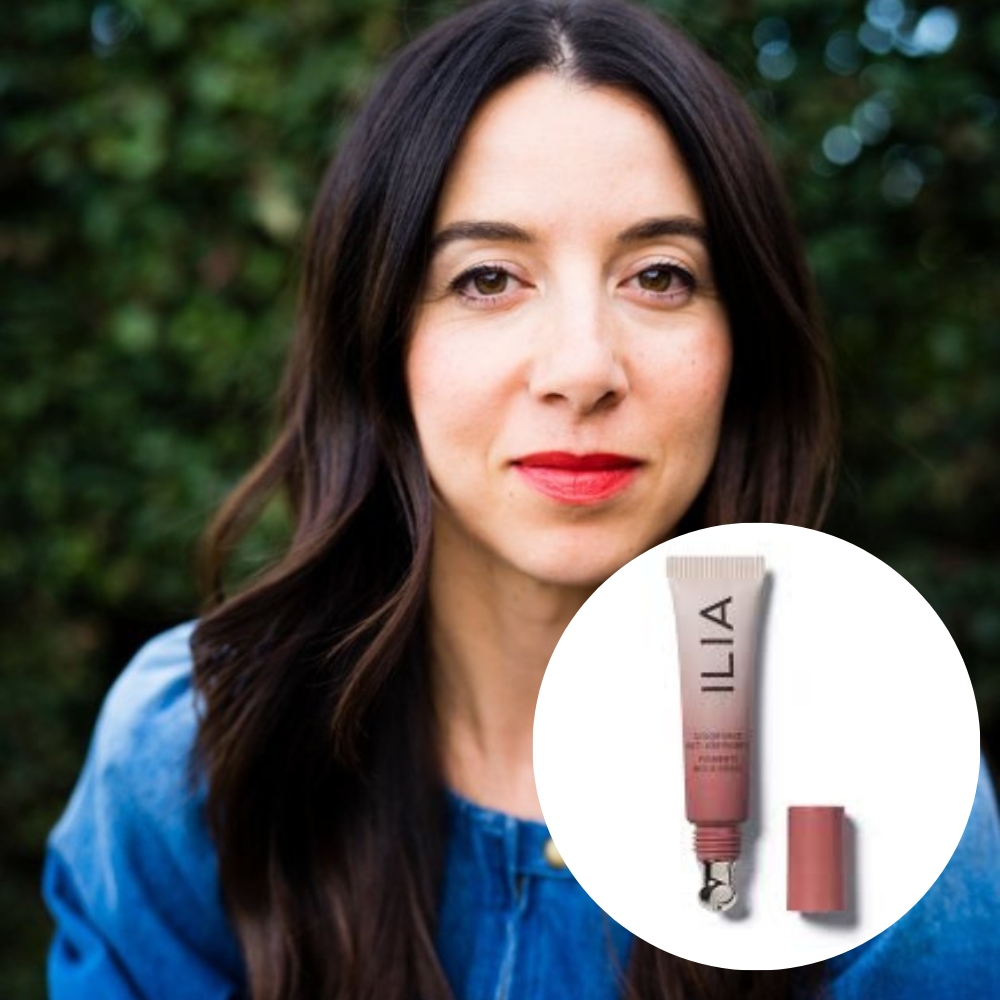 Sasha Plavsic of Ilia Beauty
If you've spent time on TikTok, you're probably familiar with Ilia Beauty. After years of working in fashion and beauty, Sasha Plavsic founded the skincare-powered makeup brand. The transparent beauty brand prioritizes clean, simple ingredients safe for the planet and skin, like SPF, squalane and hyaluronic acid.
As one of the first clean beauty brands, Plavsic shared her thoughts on clean beauty with W Magazine, "To me, clean beauty is where the best of natural and, usually safe, synthetics collide. They come together in a very thoughtful way. So, a better word for clean beauty is thoughtful beauty." Cheers to that!
Color Haze
Link: ​​https://iliabeauty.com/products/before-today
Price: $32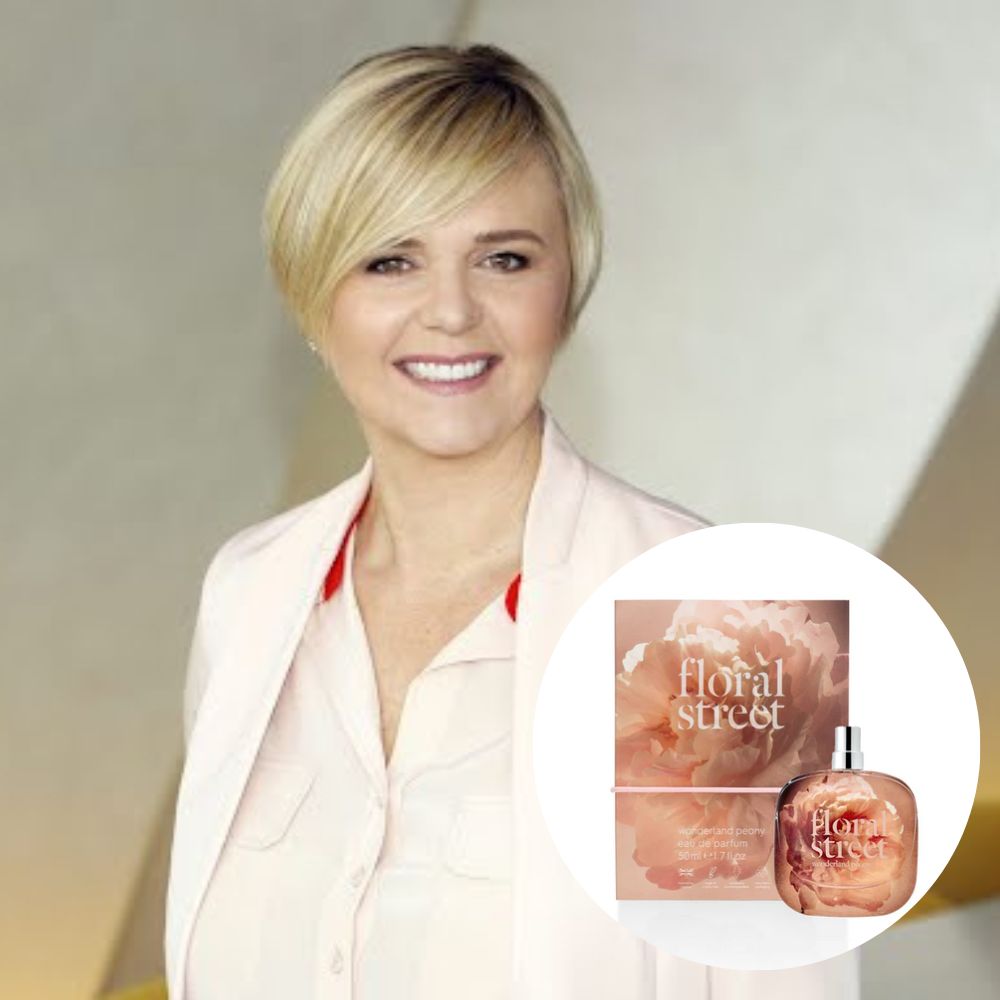 Michelle Feeney of Floral Street
Floral Street is a vegan and cruelty-free modern British fragrance brand founded by Michelle Feeney, a former C-Suite executive who led MAC and Estee Lauder campaigns.
From ethically sourced botanical ingredients to the 100% compostable, reusable and recyclable cartons, sustainability is embedded into the core of Floral Street. Aroma notes from Floral Street range from a sophisticated light, floral in Wonderland Peony Eau de Parfum to dark, woody, and robust with the Black Lotus Eau de Parfum.
Wonderland Peony Eau de Parfum
Link: https://us.floralstreet.com/products/wonderland-peony-eau-de-parfum
Price: $34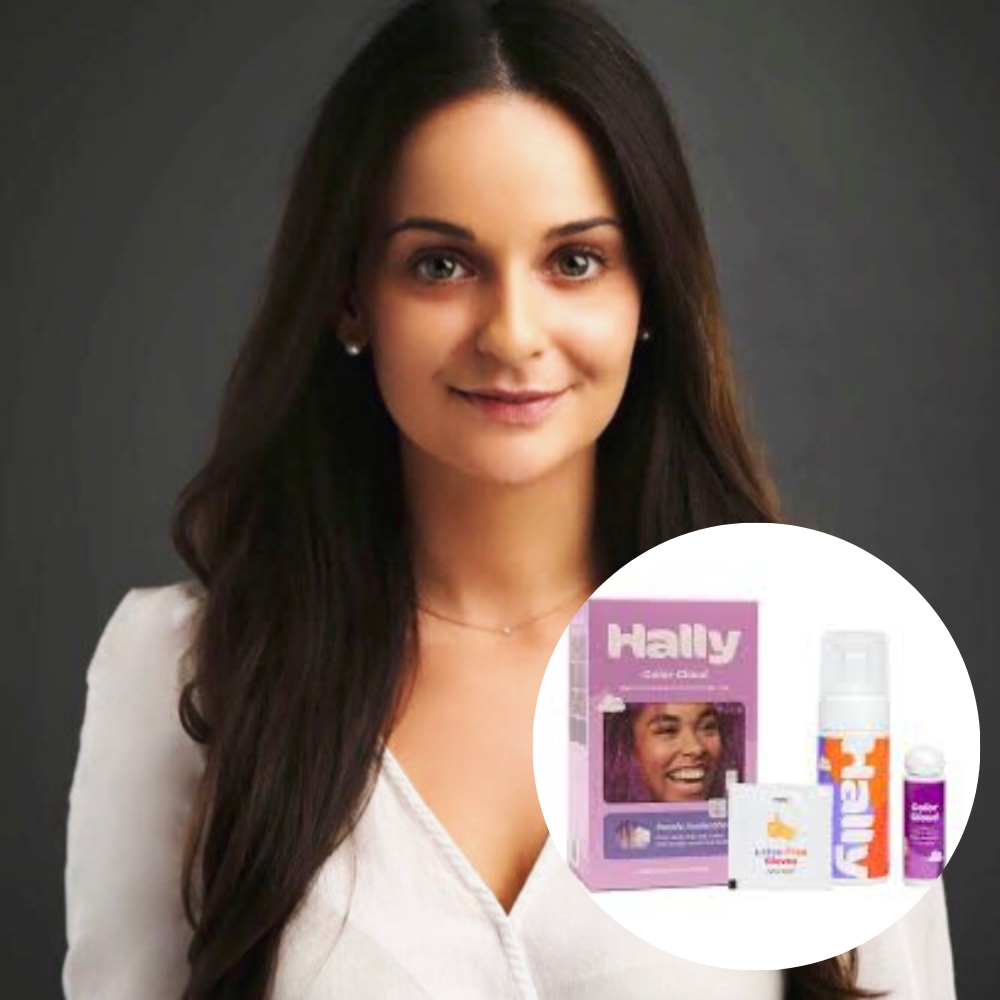 Kathryn Winokur of Hally Hair
Touch up hair color or pivot to a bright new shade with Hally Hair - the first ammonia-free hair dye. Kathryn Winokur, CEO and Founder of Hally Hair, built the clean beauty brand as a fun, inclusive way to experiment and confidently express oneself through color at home.
Winokur led product innovation at PepsiCo and Unilever before launching Hally Hair after witnessing an at-home dye job gone wrong. Winokur's passion for innovation led her to the ammonia-free, paraben-free, foam hair dye. Yes, please!
Color Cloud
Link: https://hallyhair.com/products/color-cloud
Price: $25
---
Author: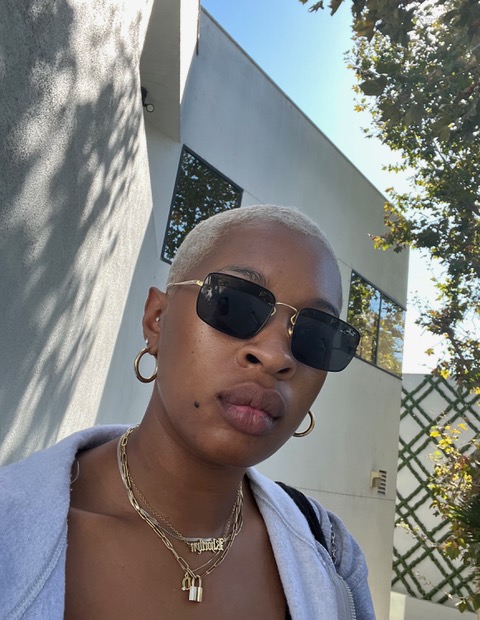 Khortlyn Cole
Khortlyn Cole is an LA-based freelance fashion and beauty writer with bylines in StyleCaster, The Hollywood Reporter and The Daily Beast. When not hunched over her laptop, Khortlyn spends her time decoding Taylor Swift's cryptic Instagram posts, binge-reading YA novels and anything Oprah recommends. and working on her Megan Thee Stallion knees. You can find her on Instagram at @khortlyncole.
---
Comments