Beautytap Founder Spotlight: Keta Burke-Williams of Ourside Fragrances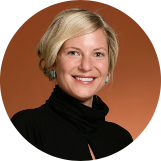 Danica Farley
May 11, 2023
---
Keta Burke-Williams, Founder and CEO of Ourside, blends luxurious clean aromas to enliven emotions, memories, and wellness—personally and collectively.
---
Fragrance perfumes the life of Keta Burke-Williams. Her passion for luxuriant scent and clean, conscious products motivates her professional prowess. Energized by family stories, fortitude, and brilliance—buoyed by a Harvard Business School education—Ourside fragrances are an instant classic.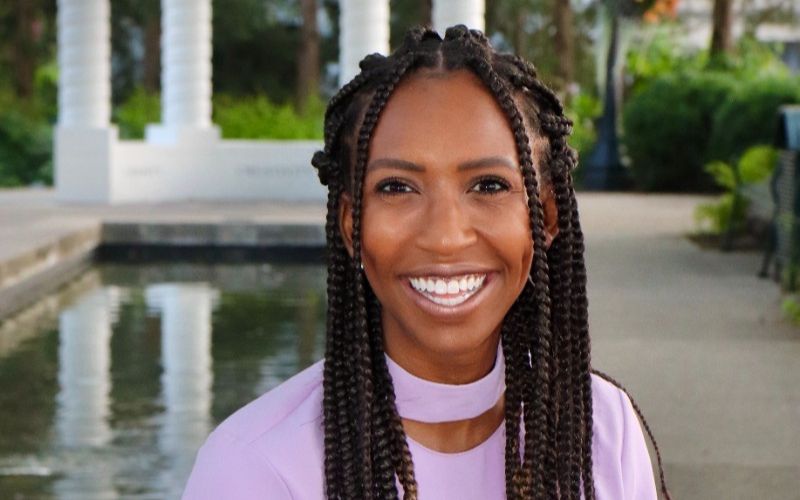 Showcased in The New York Times Style Magazine, Glamour, and a bevy of other notable media, Ourside is BIPOC founded, vegan, and certified cruelty-free by Leaping Bunny.
We are swooning over this sumptuous brand teeming with meaning …
Ambrosial Trio
Crafted in small batches in New York City, Ourside features three sensuous fragrances for everyone, everywhere. Discover your favorite via this breezy questionnaire or try all three in a Discovery Kit.
Vibrant, fresh, and luminous, Moon Dust Eau de Parfum shines bright with notes of grapefruit, jasmine, and juniper berries. Soft yet exhilarating, this essence is sensational any time of day.
Dusk Eau de Parfum sings with bergamot, lily, and cedarwood; it is warm, seductive, and captivating. The romance of sunset beckons with this harmonious aura.
Jazz up joy with Nostalgia Eau de Parfum. Vivid with jasmine and mint, balanced with ylang ylang and vanilla, and grounded by amber and balsam—the enchanting aroma is floral, earthy, and blissful.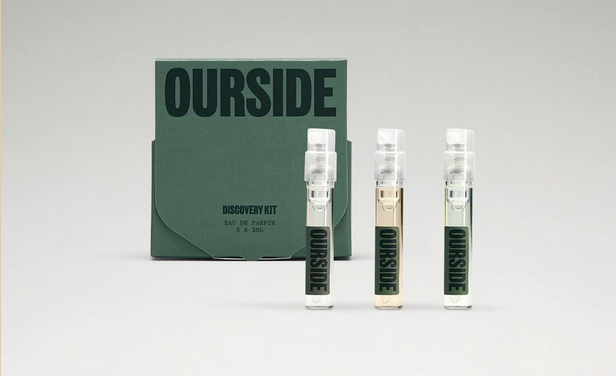 Bouquet of Enlightenment
Keta Burke-Williams sits down with Beautytap to share her personal insights about Ourside in our Founder Spotlight series…
Beautytap: What motivated you to launch a luxury fragrance brand?
Keta Burke-Williams: I love scent…for me it is the ultimate form of self-care. Growing up, I felt like I never quite fit in the box. Whether it was going to Bath & Body Works and smelling lotion or burning candles with my mom on the weekend, scent was where I could close my eyes, breathe deep, and be transported somewhere entirely different, even if it was only for 30 seconds.
Conversations with my sister also sparked starting Ourside. We both have asthma and allergies, and perfume would give us headaches or make us sneeze. The brands we supported didn't share our values and there weren't many options for clean and conscious fragrance. We decided to be the people who made what we desired to happen, ultimately happen.
And I wanted to create beautiful fragrances and show that black girls can create something of luxury for all people.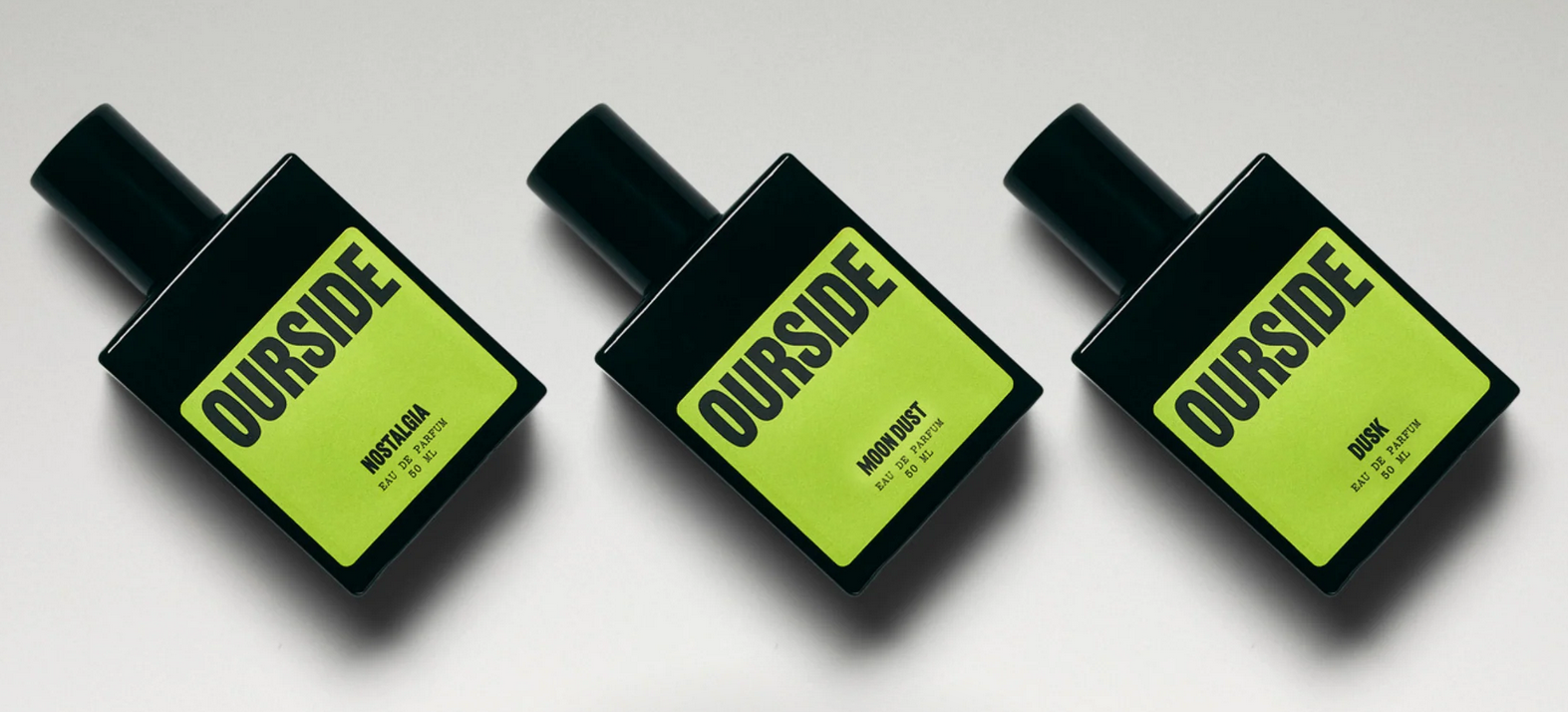 B: How does your heritage influence your business?
KBW: A story my mom tells (always with light in her eyes) inspired Ourside. She smelled midnight blooming jasmine for the first time in 1984—one night in Tunisia, she opened a gate, saw jasmine near water, and smelled this breathtaking fragrance. Scent and story have always been interesting to me.
My mom did a really great job of celebrating small moments and making them into events. I feel like that is what we do with Ourside fragrances…spark moments of celebration and connection with people.
Also, my personal values influence our business values. We strive to see humans as the complex creatures we are and thoughtfully consider our impact on the environment.
B: Why create unisex scents for all humans?
KBW: I want to make everyone feel like they can pull up a seat at our table. I am definitely quirky; I've grown into it and I am now confident in being quirky. It would have been great to have a brand that supported that when I was growing up.
Personally, I lean towards fragrances marketed as masculine and feminine; I realized verbiage can be helpful and it's also sometimes unnecessary. We like what we like. It is important for Ourside to create new experiences where people feel welcome…and that whoever likes our fragrances, that is who it is made for.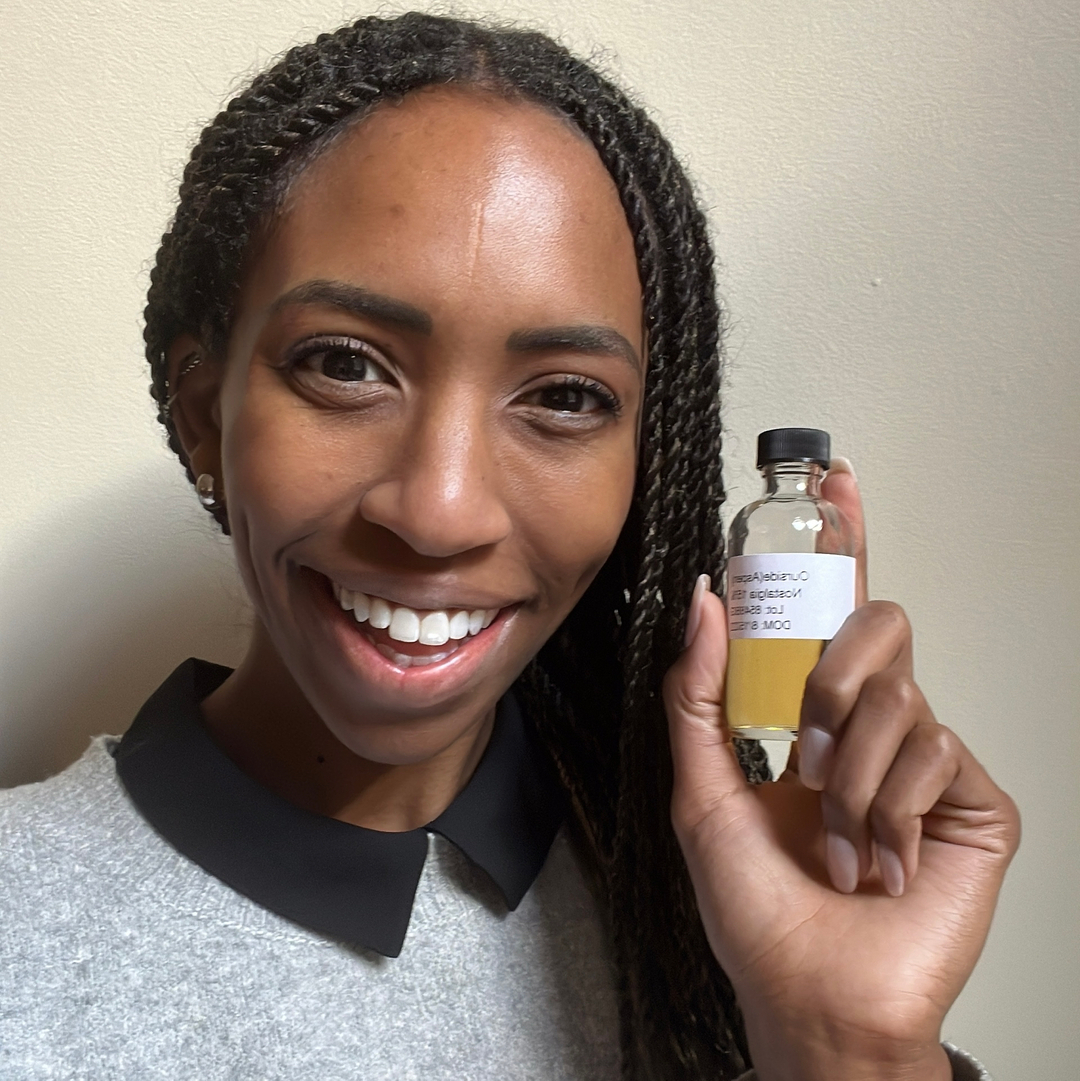 B: What is your process for blending signature aromas?
KBW: It is part chemistry, part artistry, and part magic. I am the Creative Director, so I design all our fragrances and work with a perfumer to actually make it happen. The process is fun.
It starts with an idea of notes and accords that would blend well together; I have pictures and music, sometimes videos or a story, and always a daydream that inspires the scent. I share all of this with our perfumer, and we work together until we arrive at the dream in real form.
There is a long list of ingredients we don't allow in our non-toxic fragrances so it's almost like asking someone to draw the whole world but without a certain color. Our perfumer rises to the challenge.
We manufacture all Ourside fragrances in small batches in the Bronx with a woman of color-owned manufacturer. From start to finish it is a very intentional and conscious process.
B: How would you describe the essence of each perfume?
KBW: The overall vibe of each scent is…
Dusk opens pretty juicy with fig and berries and the dry-down is a warm ambery vibe. It is for the attention grabber, somebody who walks down the street and is noticed without wanting to be noticed. It is your sultry, date night, going out fragrance.
Moon Dust is for the person who wants to smell good without too much effort. It opens with a burst of citrus; the dry-down has vetiver and palo santo so it is grounding and earthy. Moon Dust is a great everyday scent and the optimal wear for when you just want a little something lovely.
Nostalgia is inspired by my mom's jasmine story and is a jasmine-based scent. I reach for Nostalgia when it is rainy and gray outside. It's like a warm embrace and it kind of sneaks up on you.
One thing I love about all our fragrances is they smell different at hour one than they do at hour six and hour twelve. We create a complex and conscious fragrance experience.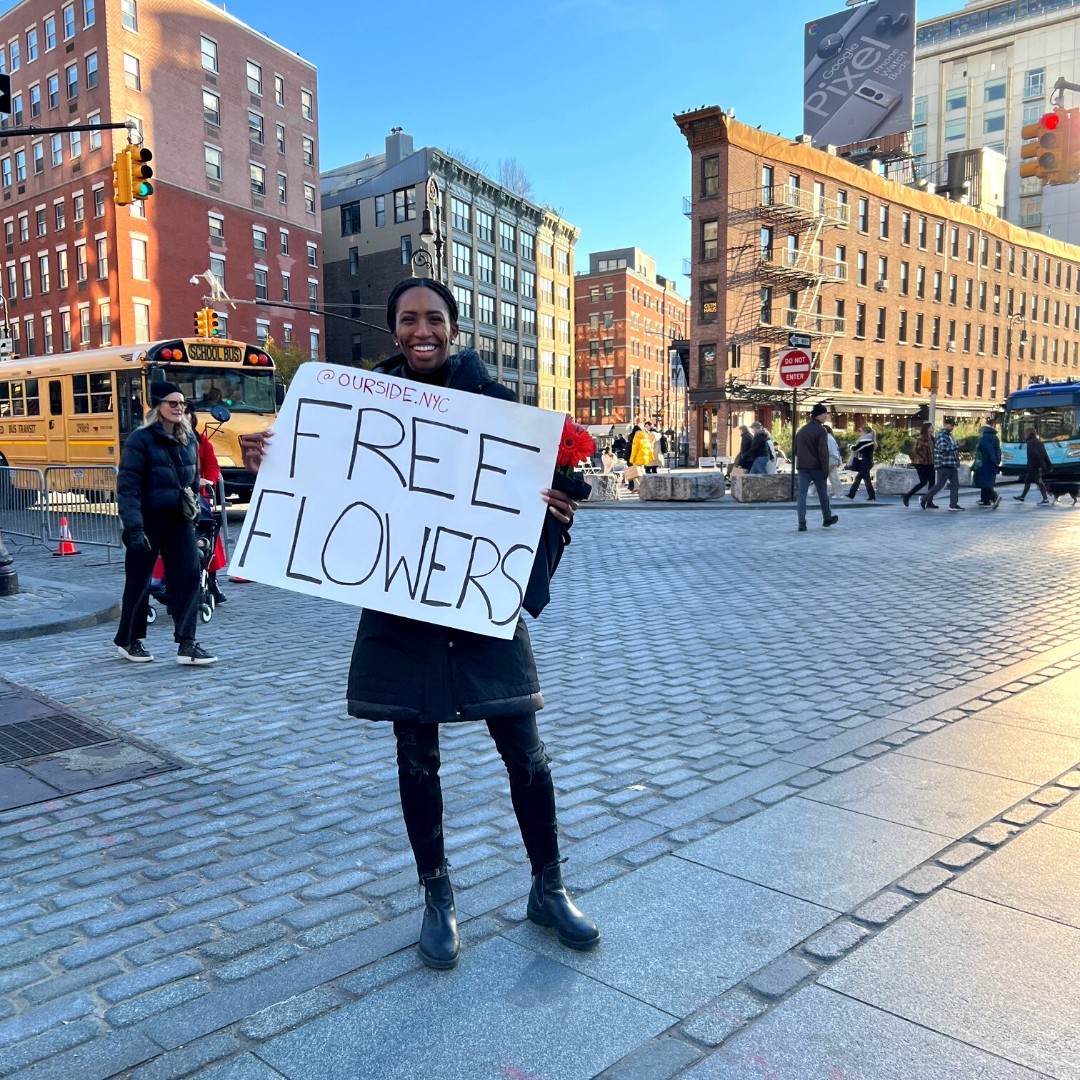 B: Why are you devoted to clean ingredients and Earth-friendly practices?
KBW: It is our responsibility as humans. I am conscious that as a new brand we are bringing something new into the world that didn't exist before; thought is put into each step of the process. We are always looking to improve what we do, from manufacturing in the United States to reduce our carbon footprint to ensuring our secondary packaging is FSC certified and recyclable. Luxury brands can and should be forward-thinking.
B: How does fragrance inspire mood and overall wellness?
KBW: As a kind of Type A person, whether it is going to the gym or other forms of self-care, I can feel badly if I don't perform. But with fragrance there is no right or wrong, it just makes you feel good…experiencing scent is a short pause and rest that I love.
And scent is tied to our memories and emotions—it is our most powerful sense. Some of our customers put on Moon Dust before sleep. I didn't realize there is a category of people who scent their sleep experience.
Our fragrances are an indulgence and consciously made so you can feel good and rest easy about your Ourside choice.
B: How would you like people to feel when they wear Ourside?
KBW: I would like them to feel like themselves—however they are feeling that day, I want Ourside to be by their side. Of course, I hope it's a good day and they feel powerful and confident, but I don't think fragrance needs to be a mask.
I want our fragrances to be like a really good friend who sometimes will be by your side jumping for joy when you succeed and sometimes pushing you to go out on the dance floor. But on days when you're not feeling so happy, it is there lending a shoulder to cry on when you need it.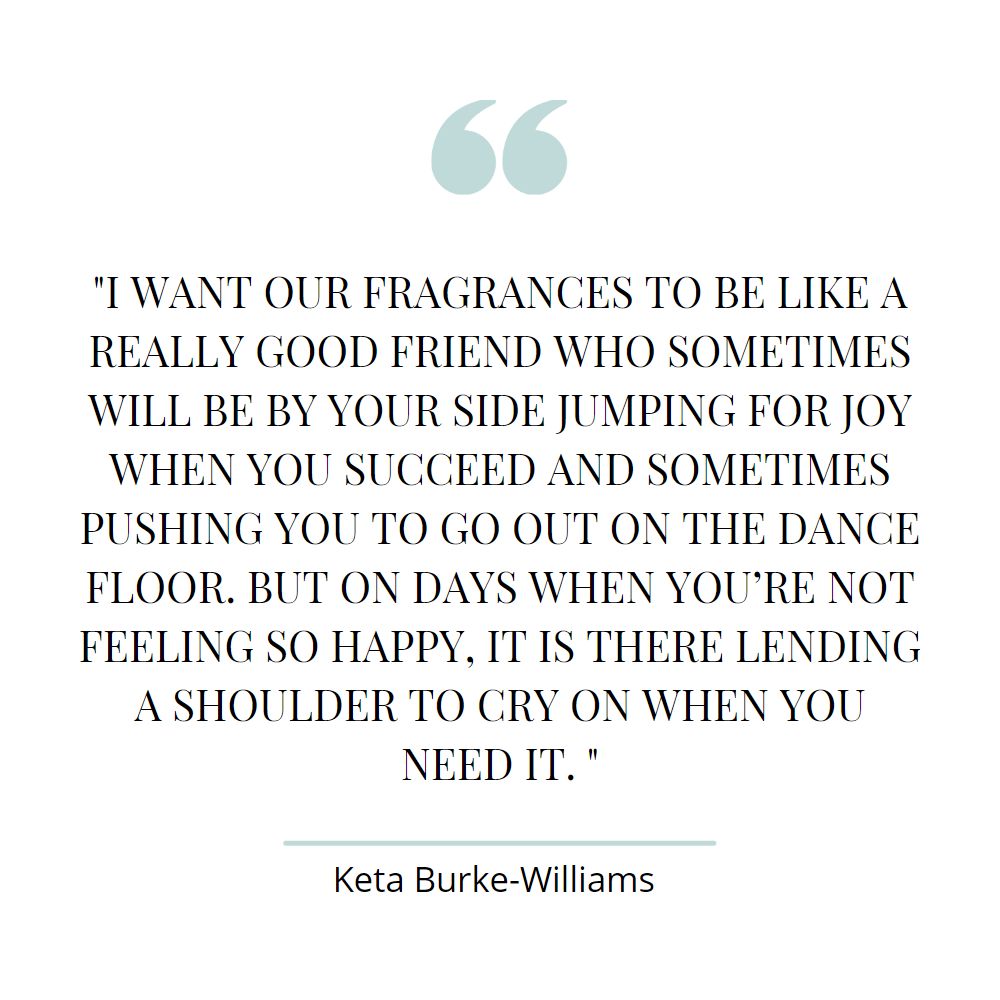 B: Do you have a favorite quote that motivates your philosophy?
KBW: One quote that has stuck with me since high school is - "When ego is lost, limit is lost, and you become infinite, kind, and beautiful." I think I read it on a Yogi Tea bag.
Sometimes it can be scary because we don't know it all. Especially on the founder journey, that quote reminds me not to be afraid of asking questions and to reach out and ask for help. I'm doing this for more than just me and I always want to remember that.
B: How about a favorite song?
KBW: My favorite all-time song is Tammi Terrell and Marvin Gaye's "Ain't No Mountain High Enough." No matter what mood I'm in, I always connect with it…I'll play it wherever, whenever.
B: What does the future look like for Ourside?
KBW: I would like Ourside to create moments of connection through scent; we will explore what that means and what products we can create to make that happen.
B: What have been the greatest challenges and joys of launching Ourside and any words of wisdom for those who dream of doing the same? 
KBW: In terms of challenges, it can be a lonely road, full of uncertainty. You have to make decisions without having all the necessary information sometimes, and sometimes you might not make the right choice.
In terms of joys, high points have been reading customer emails. On a really bad day, the thing that keeps me going is looking at a customer's email saying, "I've never smelled anything like this before" or "This is what I put on when I step out of the shower, and it makes me motivated to start my day."
A lot of people have put in a lot of work to make this happen. I am thankful for the village I've been building—the perfumer and manufacturer who take time out of their day to continually teach me, my PR team, advisors, and mentors—I feel very lucky to have the support I didn't realize I would have.
It's all worth it and an exciting journey to be on!
B: Is there anything else you would like readers to know?
KBW: I encourage people to take a chance on a new scent, you may find something you didn't know you were looking for.
B: Thank you, Keta. We are uplifted by your grace and over the moon with Ourside Eau de Parfums.
Do you daydream of a fourth fragrance? Ourside heartily welcomes your aromatic ideas: [email protected]
---
Author: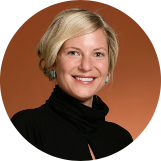 Danica Farley
Danica is a writer, editor, optimist, and content creator. She pens about experiences that inspire a life well-lived—beauty, travel, wellness, nature, art, positive vibes. Currently based in Southern California, her work has been published in COAST, Get Out There, and Utah Style and Design magazines, Orange County Register, KÜHL, and more. "Beauty begins the moment you decide to be yourself." - Coco Chanel
---
Comments