Actress Sofia Castro Reveals the Affordable Secret Behind her Long, Shiny Hair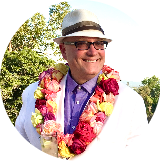 Robert Ell
May 02, 2023
---
The star of Paramount's SNAG also shares the one skincare product she is never without.
---
Following in her famous family footsteps, Sofia Castro is one of Mexico's most prominent actresses, garnering the 2017 TVyNovelas Award for Best Leading Young Actor.
Daughter of telenovela actress Angelica Rivera, Sofia is no stranger to a movie set or the spotlight and has over 1.2 million followers on Instagram.
Beautytap sat down with this talented young lady on press day as she blazes her own path in Hollywood with her first leading lady role in Paramount Global Distribution's new gritty grindhouse film, SNAG.
A natural beauty with luminous skin and flowing tresses, Sofia reveals her skincare secrets and the one product she uses every single day.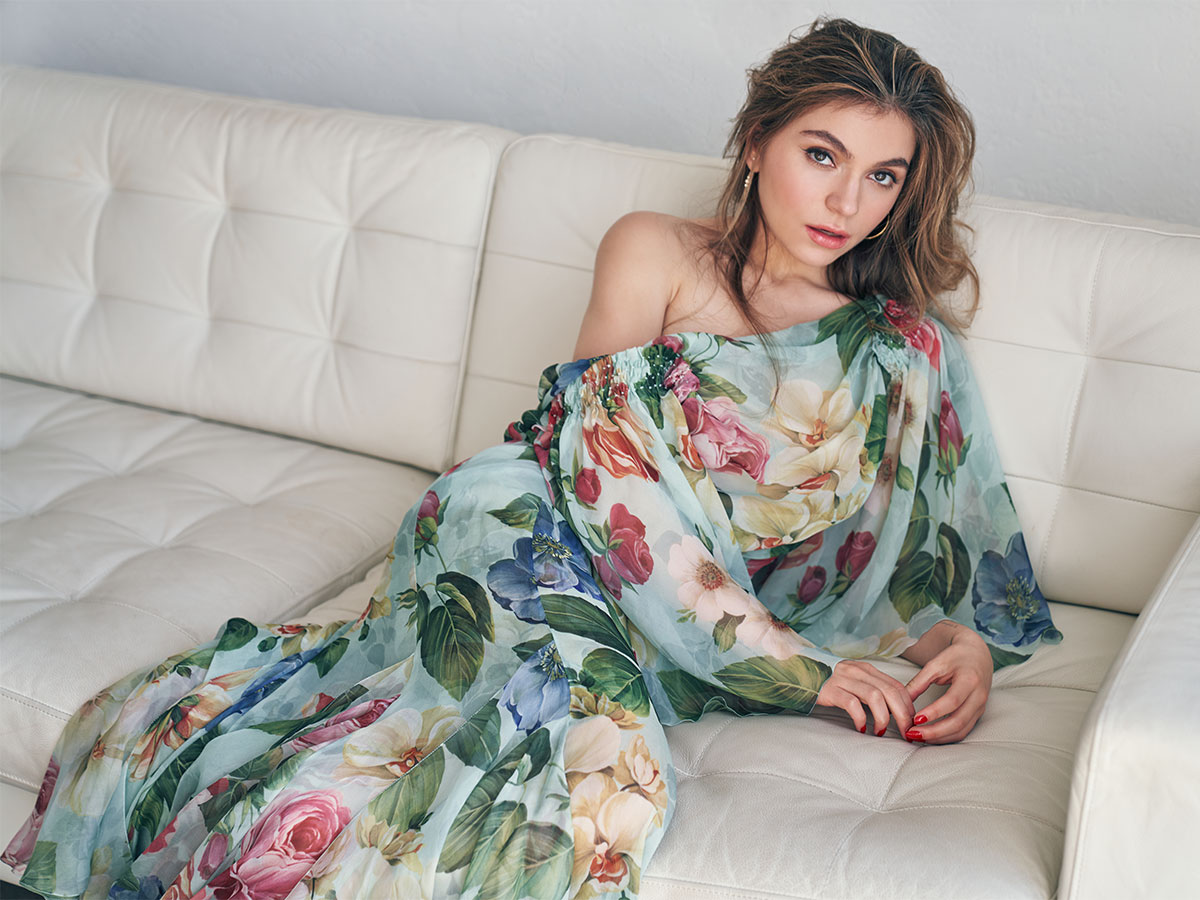 Beautytap: Welcome to Beautytap and congratulations on your first Hollywood film role as a leading lady in SNAG. This must be a great moment of pride for you considering that you are from a family of actors and producers.
Sofia Castro: It's a dream come true! When I got the role I cried and screamed. My mom and dad also cried. I think it is a really important challenge in my career and a huge opportunity for me to prove that I have the talent and that I have what it takes to be in this industry. I'm really grateful to Ben Milliken - the director, writer and lead actor for the opportunity. And for Valentina - my character. I can't wait for you guys to see the film. 
B:  I'm looking forward to watching you in this. It looks like it has a real action, grindhouse, modern Romeo & Juliet vibe to it. 
SC: It's like a modern action fairy tale that you're going to love and you're going to fall in love with Valentina and Snag because they have a beautiful, honest pure love. It's a Romeo & Juliet kind of thing, but with a twist and with comedy and drama.
B: That must be exciting for you as an actress. You've already had so many roles in film and television in Mexico but to be able to do comedy, action and romance all in the same role, that has to be very cool.
SC: The thing with Valentina is that she is a young lady who is really strong and always fights for what she wants. She's going to fight against everyone and everything for her true love.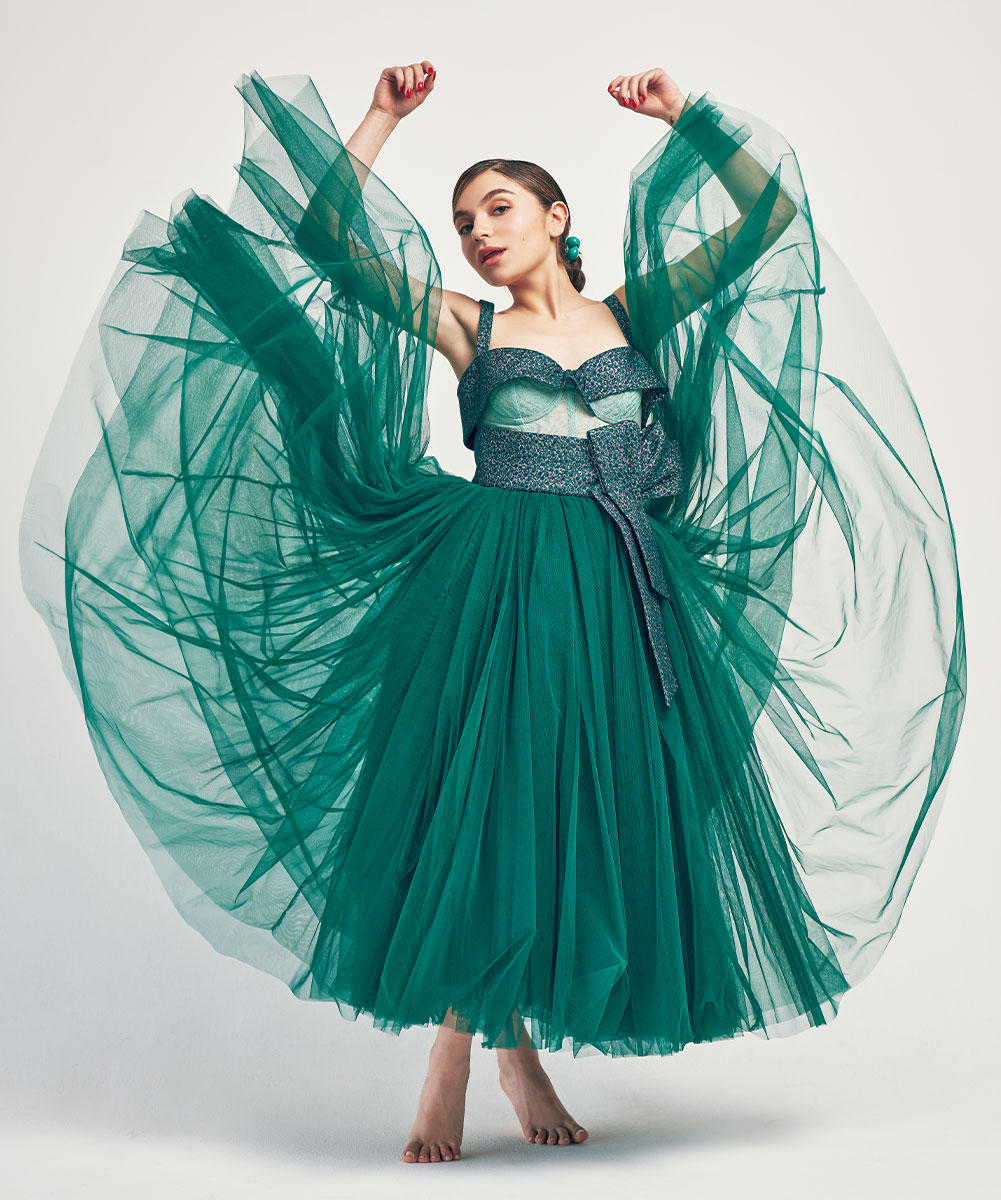 B:  Speaking of true love, are there certain beauty products that you really must have and can't live without? 
SC: I love makeup and I love all beauty products. 
B: You must have been around a lot of movie sets as a kid, but was your first time in the makeup trailer for one of your acting gigs or was it because you were visiting your mom filming a movie or on the set of one of your dad's projects? 
SC: The first time I was in a makeup trailer was with my mom. I saw how they did her makeup. That first time I was sitting with her I was like, "I think I want to be an actress."
B: How amazing that moment happened for you in the makeup trailer. You must really feel at home when you are in hair and makeup.
SC: I feel at home and I'm the biggest fan of makeup artists. I don't like to do my own makeup. I like to be in the chair where the magic happens!
B: I noticed Charles Yusko the Hair Department Head for SNAG also did the film, Sin City which is another movie that has a lot of action. It must have been wonderful to work with someone so talented like Charles who was already familiar with this type of film. Was it a challenge though to manage your long, beautiful hair during all the action scenes?  
SC: Charles is the best. I love him. He is really talented. He knows perfectly what he is doing. And I have to say that I was really surprised that even though the weather was horrible, my hair stayed perfectly. I don't know how he does the whole thing, but my hair remained with a beautiful blow out for the action scenes, and it moved beautifully. I enjoyed the cast and the crew and the makeup and hair were amazing and so talented.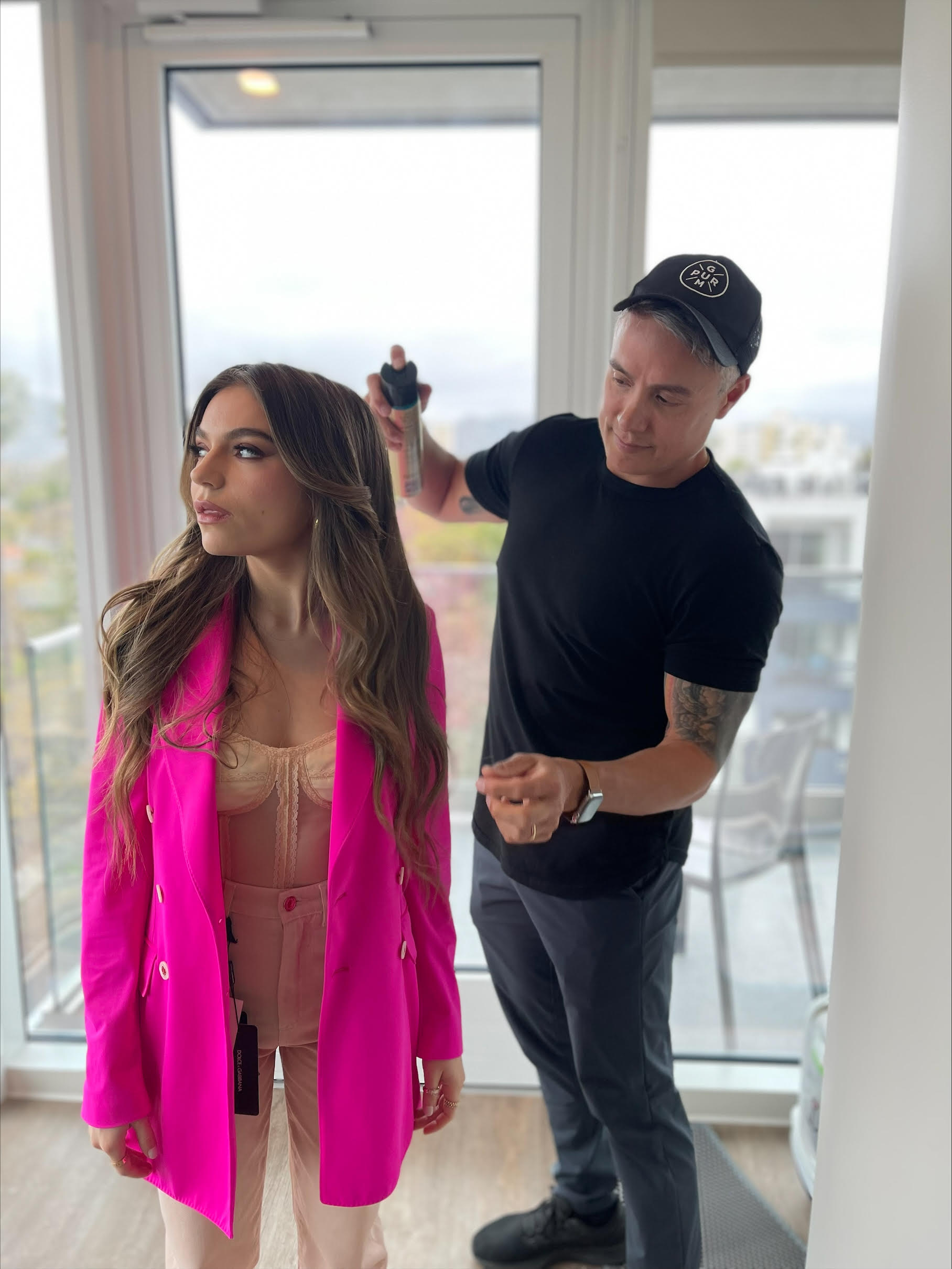 B: Did he use hair spray or gel? What do you think the secret was?
SC: I think it was how he blew out my hair. It was how he managed the brush with the blow dryer and of course he used spray, but it was how he managed the hair and how he touched my hair. He is amazing. I miss him.
B: I'm guessing of course you always use, LU hair products as well?
SC: Of Course!  There's nothing else other than LU for my hair.
B: Tell me about your connection to LU.
SC: Well, I'm the face of that beautiful brand. It's a shampoo for Latinas. Of course, it's for everyone but it's especially made for Latinas that's why it's called LU (LatinUS). It's a shampoo with Vegan Keratin and it's a beautiful shampoo because it smells so, so good. Depending on your mood you can decide on which shampoo you will choose. There's "Freedom" for wild hair and "Control" if you want your hair to be more calm, and "Rescue" if your hair is dry or if you use a lot of heat. I only use LU.
B: And the most important part...it's your dad's company right?
SC: It is. It's a beautiful brand because we have put so much love and so much care into creating these products for Latinas. The other cool part of LU is that it empowers women. Everyone has to try it, though. Not just as a Latina.
You can find it on Amazon and the website is http://www.latinusbeauty.com.  A lot of friends tell me, "Sofia, your hair is so long," and honestly, it's because of LU.

B: I imagine that the weather on set could be pretty drastic, not just for your hair but for your skin. It looked like some of your locations for this film were shot in direct sun and in the desert heat. Did you bring anything along on set to protect yourself from the elements. 
SC: They give us everything, but the makeup artists did ask me about which products I normally use. The most important thing for me is sunscreen. I always use sunscreen. I don't go without it, even if it's raining. I use certain brands, but it also depends on my skin. Sometimes my skin is oily and sometimes it's dry so I use La Mer The Broad Spectrum SPF 50 UV Protecting Fluid or Chanel UV Essentiel Complete Protection Antioxidant Anti Pollution Sunscreen Broad Spectrum SPF 50.
I also use IT Cosmetics CC+ Cream Full-Coverage because the foundation has SPF 50+ sunscreen and Skinceuticals Daily Brightening UV Defense Sunscreen Broad Spectrum SPF 50 is also for really for dry skin.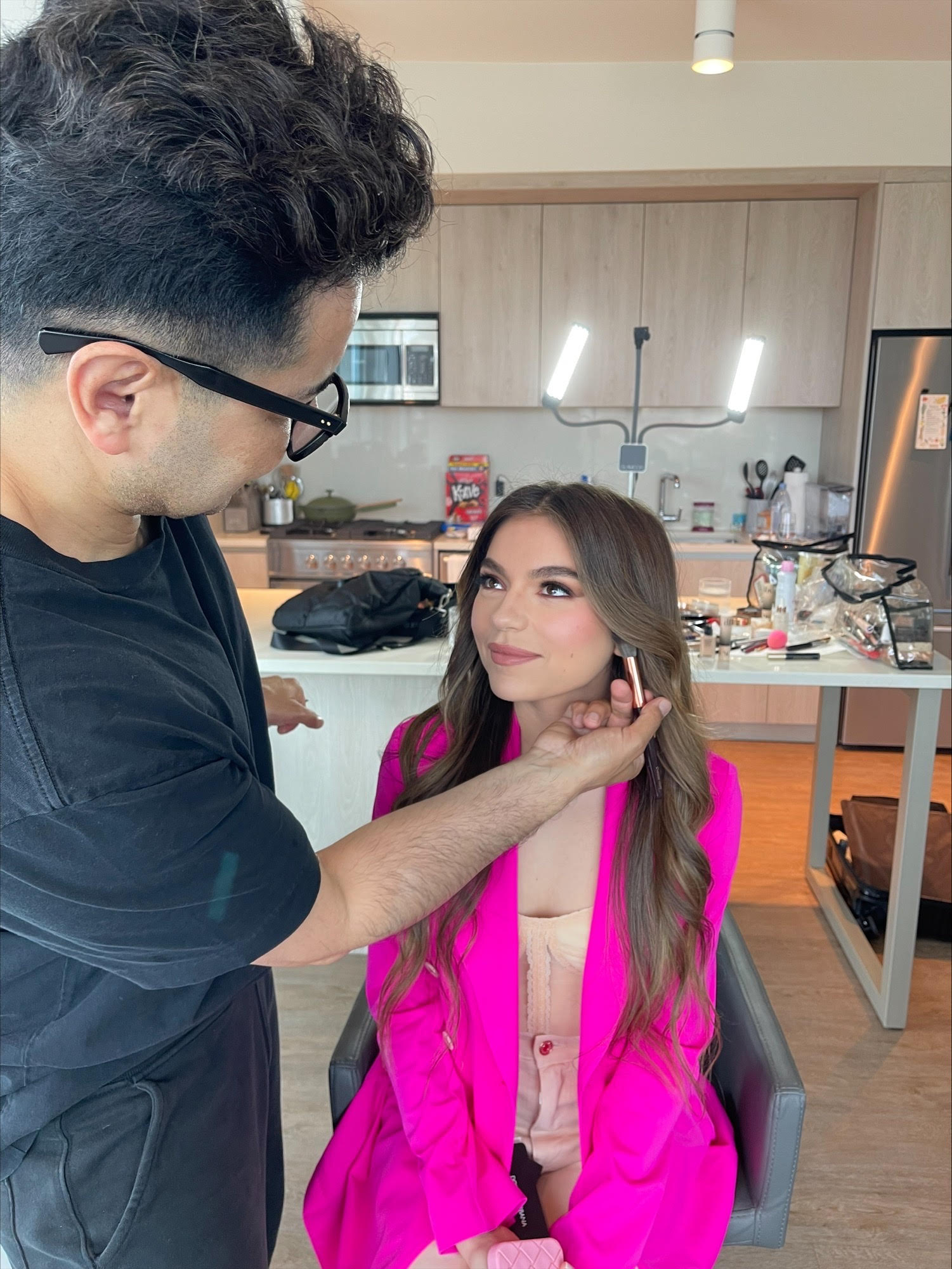 B: You must get quite a workout filming action scenes. I'm curious if the makeup department puts less makeup on you when shooting action scenes especially in the elements like the desert?
SC: I think it's the same. The thing is that when you are shooting you have a lot of makeup on your face especially foundation. After a long day of shooting I wash my face three or four times.
B: You have some great teams working with you for hair and makeup even when you are not on set. Today is one of them because you are finally doing your press interviews for SNAG. Can you tell us about your look today and what team worked with you on it? 
SC: Today I wanted really natural makeup for my press tour. The makeup artist is Ermahn Ospina and the hair stylist is Marc Mena. And Dolce & Gabbana dressed me.
B: Do you have the same team that has been with you throughout your career? 
SC: Yes. I'm trying new things. My hair and makeup team here is great but in Mexico Victor Guadarrama always does my makeup and Javier Diaz is who does my hair. They are with me the whole time. Victor Guadarrama has known me since I was fifteen years old. 
B: Was that for one of your first acting gigs? 
SC: Yes, when I was starting my career he did my makeup once and now he's one of my best friends. He does my makeup every time.
B: You've had some stunning red carpets looks. Did Victor do some of those too? 
SC: Yes. He did the one look I loved for the Billboard Awards where I have the black Alex Perry dress and Rosalina "Lina" Zuniga, another makeup artist who lives in Miami did the make up for the VMA's in Vegas last year. Lena and Victor Guadarrama are the ones who are with me the whole time. Lina is in Miami, so it's easier for her to travel in the States. Victor Guadarrama is in Mexico and he's really famous, so his schedule can get a little bit complicated.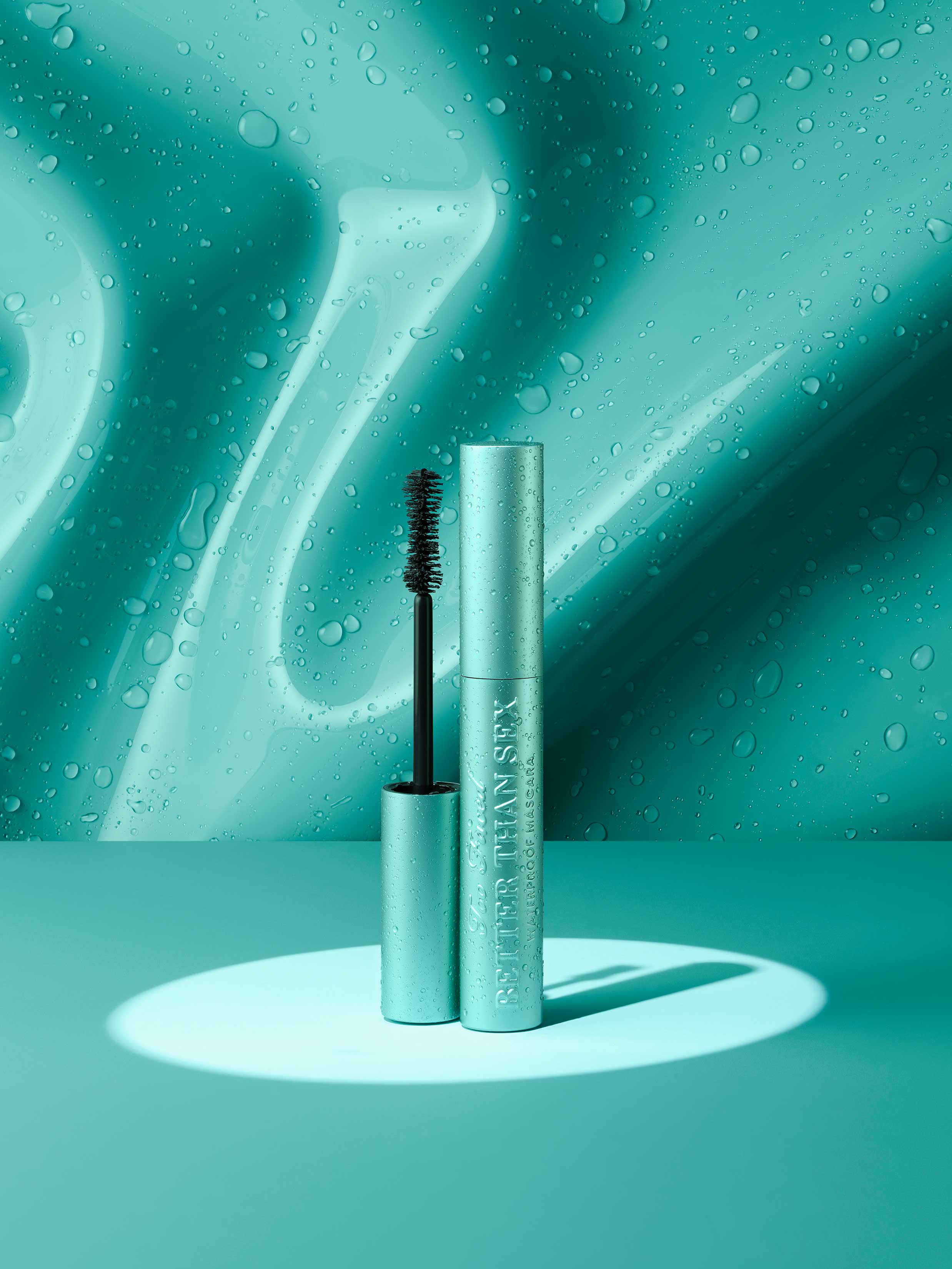 B: Out of all your looks, which one has been your favorite? 
SC: It's hard to say. I'm always blonde, but right now I'm brunette because I'm shooting a soap opera and the producer, my dad, wanted me a little more brunette. Everyone is saying that they love my hair color right now so I think this look could be one, but I also still love being blonde.
I think one of my favorite looks was for the Billboard Awards with the black Alex Perry dress when I had my hair really wavy, and the makeup was amazing with a black upper liner and another on the lower lash line.
B: What mascara do you love to use? 
SC: My mascara is Better than Sex from Too Faced, but the waterproof one because if it's not waterproof, my lashes plop down. I have to use waterproof.
B: Your mom, Angelica Rivera is a very famous actress in Mexico and started her career when she won a contest to become the "Face of the Herald." Now here you are, a fresh face in Hollywood representing brands on red carpets and now as a leading lady in movies. Obviously, you must have inherited some of her acting abilities and her natural beauty. What has been her main advice to you about caring for your skin?
SC: The thing with my mom and I is that we look so much alike. The biggest tip that she has is sunscreen. That is a thing in my family - always use sunscreen. My mom has beautiful skin, and she looks really young. Part of having really good skin is to use sunscreen because the sun can be really dangerous for your skin. 
B: Do you have a skin regime or products that you use every day to keep your skin healthy and happy?
SC:  It depends. I try to change my skin routine because I have really sensitive skin so it depends if I'm working or not. If I'm on set, I have so much more makeup on because the foundation is heavier. In my normal life I use Avene Haute Protection Mineral Tinted Compact SPF 50. I like Chanel skincare too – they have really wonderful skincare as does Dior, but I'm usually a Chanel girl for skin.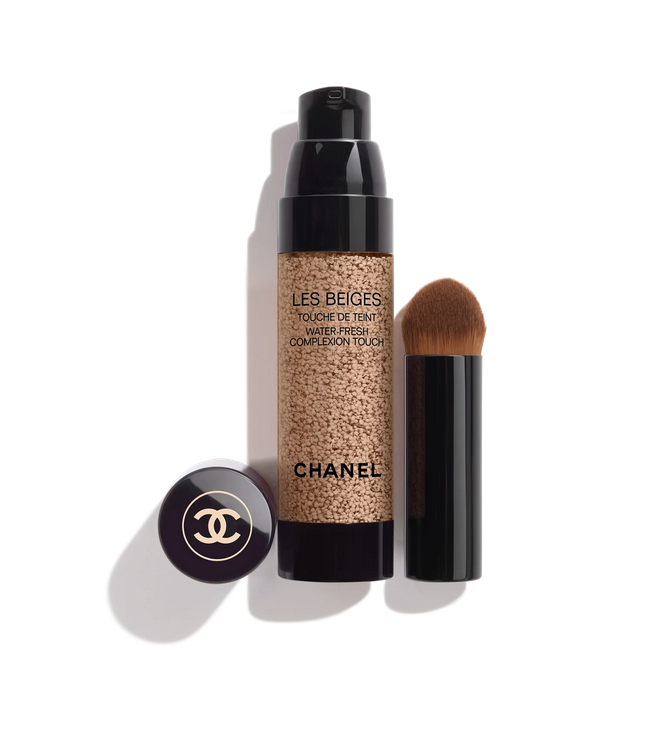 B: Do you use a Chanel foundation? 
SC: I use Chanel and Dior. The Chanel one I love to use is Les Beiges Foundation with Micro Droplets.
B: Speaking of foundations, those are not the only foundations that you love. Can you tell me about some of the work you do with organizations like Fundacion Mananitas Para Todos and De Corazon por K.
SC: De Corazon por K is a foundation and organization that helps girls with Turner Syndrome. I'm really into that organization because my aunt has Turner Syndrome. Fundacion Mananitas Para Todos is my boyfriend's organization which supports many other organizations that protect animals, children and women's rights.
B: Sounds like you have a real connection to both and that you have your own real-life Romeo in Pablo Bernot.
SC: Yes, Pablo is my boyfriend. 
B: So, there must have been some on screen kisses with your co-star Ben Milliken. Did Pablo have anything to say about that, and I'm also wondering if you used anything special on your lips for kiss day on set?
SC: (Laughs). Pablo is really supportive of my career. The product that I use for my lips is Rhode Peptide Lip Treatment. I love that lipstick from Hailey Bieber. I'm her biggest fan.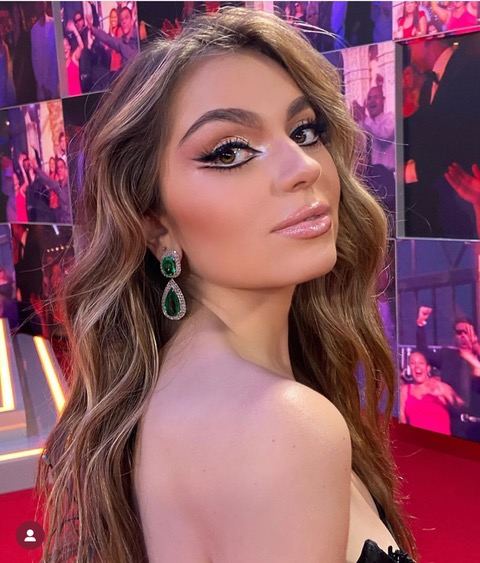 B: Sofia, you have over 1.2 million followers on your Instagram @sofia_96castro so obviously you are an influence on people. You have huge fans all over the world, but what do you think about being a role model in fashion, beauty and acting?
SC: I enjoy it, but you have to be really aware of what you communicate and how you communicate. I think my biggest message for my fans is if you love yourself the way you are you are going to rule the world.
B: I love that. That's a great way to end but I want to ask one more question before we go. You've already had so many roles in film and television in Mexico but does coming to Hollywood afford you an opportunity to do types of roles that you haven't done yet? 
SC: I think so. I started my career really young and my dad is a producer and my mom is an actress, so making my own career and making my own name has been really difficult. I think this movie is giving me that shot to prove to people that I have the talent and that I have the love and the passion for acting. It's a huge challenge and a huge opportunity to prove this to myself and to others. 
Follow Sofia Castro on Instagram @sofia_96castro and catch her in Paramount Global Distribution's SNAG.
---
Author: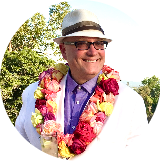 Robert Ell
Robert Ell has served as a Talent Executive and Producer in Hollywood for such world-wide media giants as E! Entertainment Television, The Style Network, TV Guide Channel, The Discovery Channel, AOL, NBC/Universal, and more. In addition, Ell has interviewed hundreds of the world's most famous celebrities including Julia Roberts, Brad Pitt, Celine Dion, Leonardo DiCaprio, Cameron Diaz, Jackie Chan, Harrison Ford, Janet Jackson, Jennifer Aniston, and more. Ell has served on the board of many charitable organizations and has produced charity fundraising events with Elton John, Elizabeth Taylor and others along with serving as a judge for The Miss Teen USA preliminaries. Robert Ell is also the owner and creator of ELLegant Creations LLC (www.ellegantcreations.com), a company that creates vintage-inspired hand glittered greeting cards and novelty gifts.
---
Comments