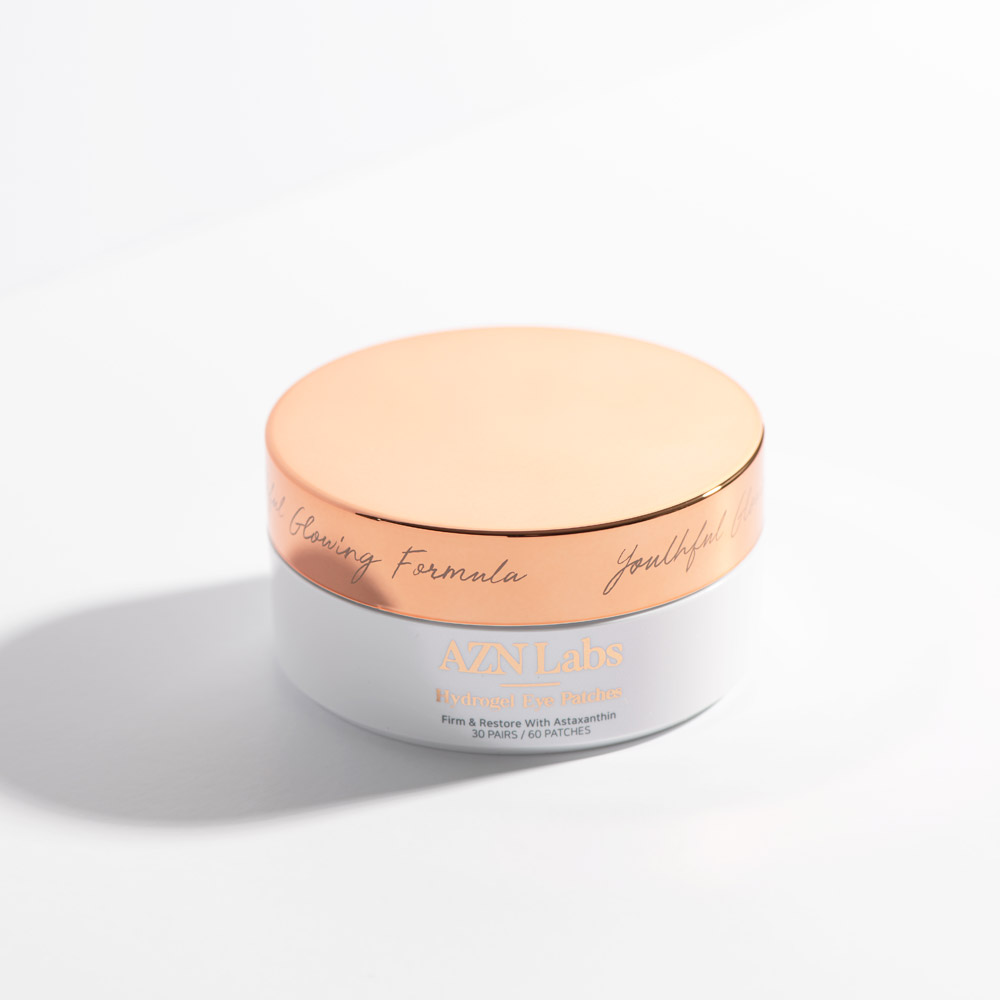 AZN Labs Hydrogel Eye Patches
Wrinkles crinkles and crows feet? Not anymore. We've got a patch that'll smooth, soften, and plump up your delicate under eye area with a new ingredient that's as unique as it is effective. 
What makes AZN Labs Hydrogel Eye Patches so unique? A superstar ingredient with 6,000 times the potency of Vitamin C. Meet Astaxanthin, your new favourite skincare ingredient. Astaxanthin, an incredibly powerful antioxidant (some say the most powerful antioxidant in the world!), has been shown in clinical studies to not just fight free radical damage, but also help help with moisture retention and smooth fine lines and wrinkles. You'll boost collagen product while fighting pollutant-induced skin stressors. 
AZN Labs Hydrogel Eye Patches will instantly infuse the skin with moisture, plumping up the eye area and giving you an immediate lifted look while Shea  Butter, Sodium Hyaluronate, and Ceramides work in harmony to replenish hydration and lock it into the moisture barrier. You won't just be fighting free radical damage you'll be fortifying your longterm defences by improving resilience.