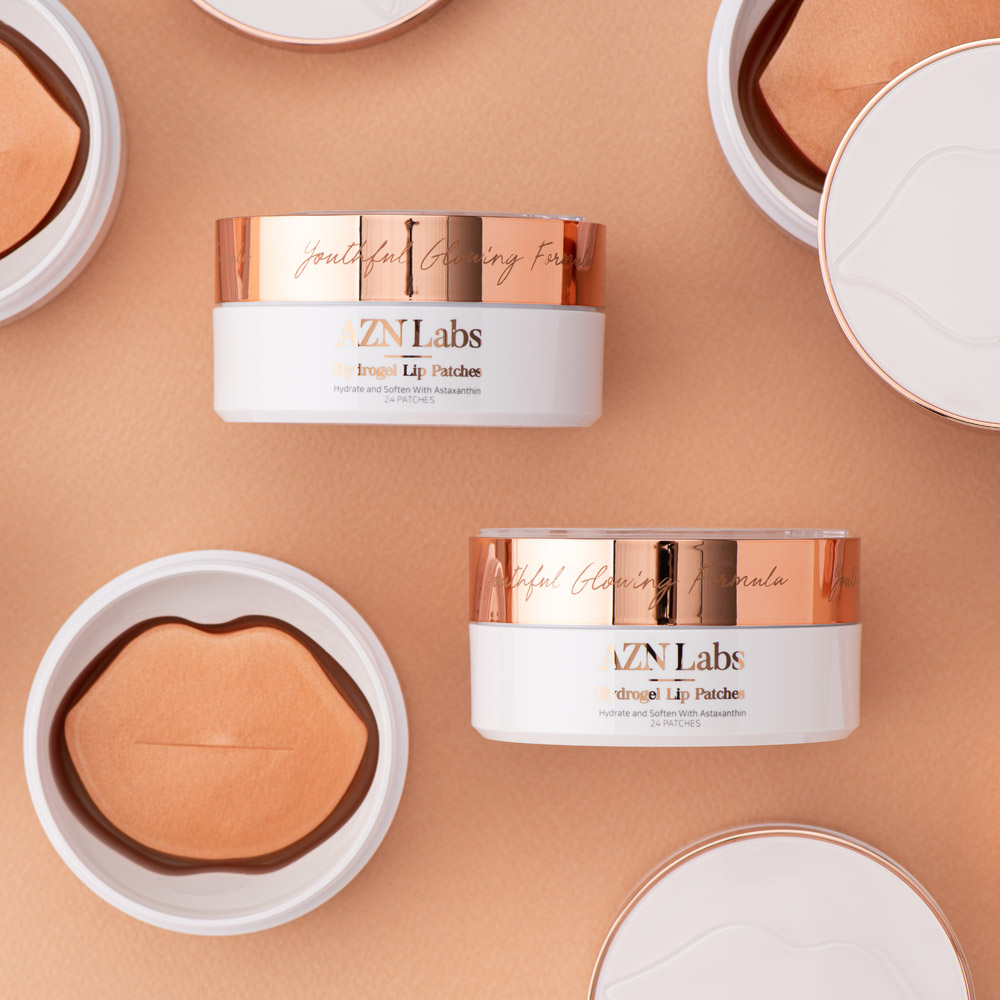 AZN Labs Hydrogel Lip Patches
Thinking about fillers? Give mother nature a shot first. AZN Labs Hydrogel Lip Patches moisturize, plump, and smooth your lip area with the most powerful antioxidant in the world.
AZN Labs Hydrogel Lip Patches are infused with a superstar ingredient boasting 6,000 times the potency of Vitamin C! Meet Astaxanthin, your lip's newest hero and our signature ingredient in the AZN Labs line. Astaxanthin, an incredibly powerful antioxidant, has been shown in clinical studies to not just fight free radical damage, but also help with moisture retention, smoothing fine lines and wrinkles, and boosting your skin's collagen production. 
AZN Labs Hydrogel Lip Patches offers instant plumping to your pout thanks to Sodium Hyaluronate. Sodium Hyaluronate also known as Hyaluronic Acid, promotes healthier, more supple skin as it binds to water and works to retain moisture deep within your skin. Cracked dry lips will be a thing of the past thanks to highly nourishing botanicals and oils working to seal in moisture, creating a barrier between your lips and environmental skin stressors. With continued use you'll notice a younger, more supple looking lip area overall. AZN Labs Hydrogel Lip Patches are your rose gold ticket to a perfect pout! 
AZN Labs Hydrogel Lip Patches Videos