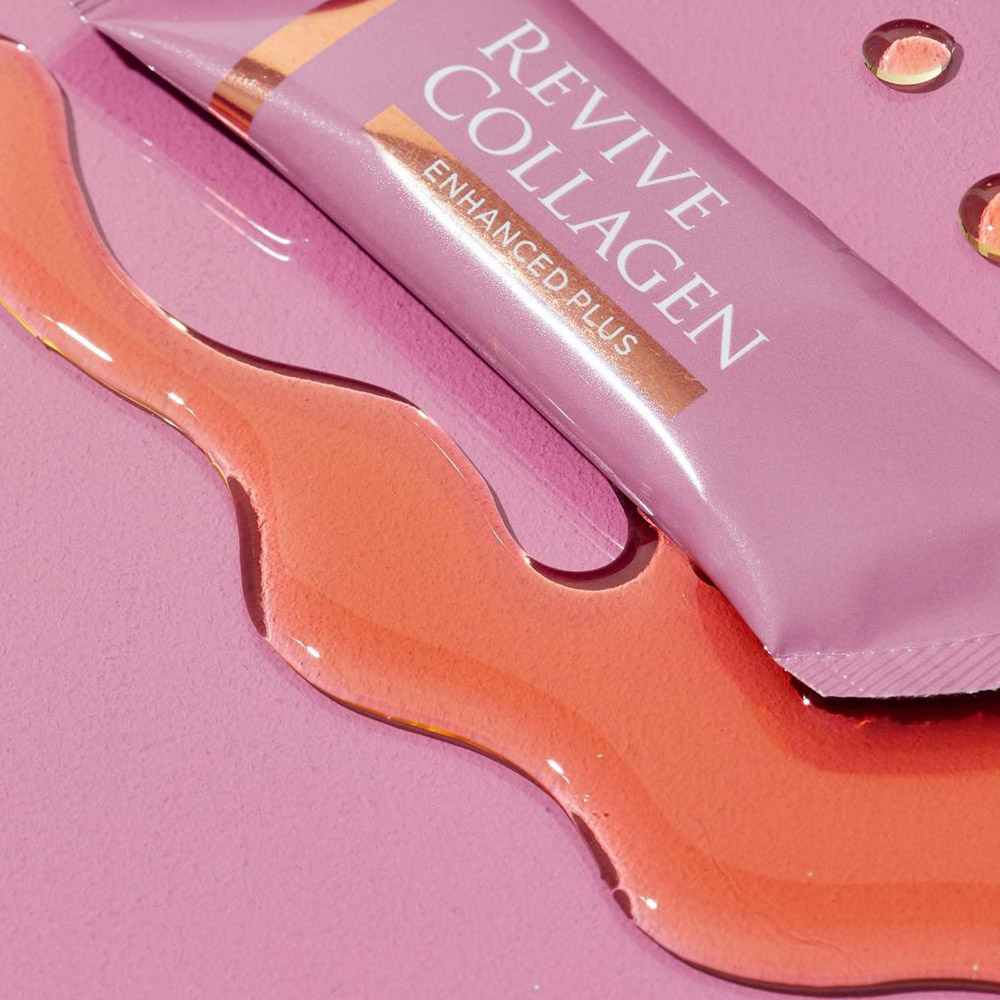 Revive Collagen Enhanced Plus Premium Collagen Drink Supplement
Revive Collage Enhanced Plus Premium Liquid Marine collagen drink supplement (ingestible collagen drink).
Each box contains 28 ready to drink sachets in a great tasting tropical flavour. 
Packed with 10,000mg of Hydrolysed Marine Collagen each 22ml serving has added RETINOL, HYDROLYSED KERATIN and VITAMIN B6,B12,C and D3 to help promote skin renewal and enhance collagen production and as well as helping to hydrate, strengthen and nourish hair and nails.