Why K-Beauty Is Leading the Beauty Industry Worldwide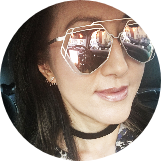 ANNA PARK
May 28, 2017
---
When it comes to beauty, you're spoiled for choice. So why K-beauty? Because when it comes to innovation, technology, effectiveness, and frankly, affordability, Korean beauty is the world leader.
---
That alabaster skin. The full, straight eyebrows. The barest of rosiness on the lips. No, I'm not talking about Snow White. I'm talking about the prevailing look of practically every other K-pop and K-drama star on the planet. But this aesthetic is not just a recent phenomenon. Korean culture has long held an interest in beauty, with the earliest mention of skincare practices documented in Korean writings dating as far back as 700 BC. It's a tradition that has been passed down from mother to daughter since ancient times.
My own Korean mother would always try to instill good skincare practices in me — don't rub so hard, take off all your makeup before bed, don't sit out in the sun. Of course, the impetuous teenage me never listened. But when I think back now to the elaborate skincare ritual my mother diligently went through night after night — patiently, consistently, almost meditatively — I realize that Korean beauty is not about looks or being shallow. It's about self-care, pride in oneself.
It's been said that if you're looking for fashion, look to Italy; if you're looking for beauty, look to Korea. And with its history, it's little wonder that today Seoul is considered the beauty capital of the world. Consider these statistics:
Korean women spend twice as much on beauty as American women.
Korean men spend far more on skincare than men anywhere else in the world.
In 2015, Korea exported $2.6 billion worth of cosmetic goods, more than double what they exported in 2012.
By 2020, the Korean beauty industry is expected to hit $13.1 billion, according to Euromonitor.
Korean beauty technology is estimated to be 12 to 14 years ahead of the U.S.
There are thousands of Korean beauty brands on the market, far more than any other country.
The top Korean beauty companies launch 20 to 30 new products per month, compared to Western brands that launch 10 to 30 per year.
To keep up with the demand, top Korean beauty companies spend millions on research and development, coming up with more innovations faster than anywhere else in the world. AmorePacific, one of Korea's largest beauty companies, spends $100 million a year on R&D alone.
For Koreans, keeping up appearances isn't a luxury — it's a fact of life. This is a country, after all, for better or for worse, that requires a photo on your resume. It dates back to ancient times, when fair, luminous skin signaled nobility because that meant you didn't have to work in the fields for a living. Indeed, beauty and self-care is not just about looks. It's about self-esteem and diligence and discipline. I'll even go so far as to say it's a reflection of your work ethic. (Because if you've stuck to a 10-step skincare routine for years, you know what kind of dedication that takes.)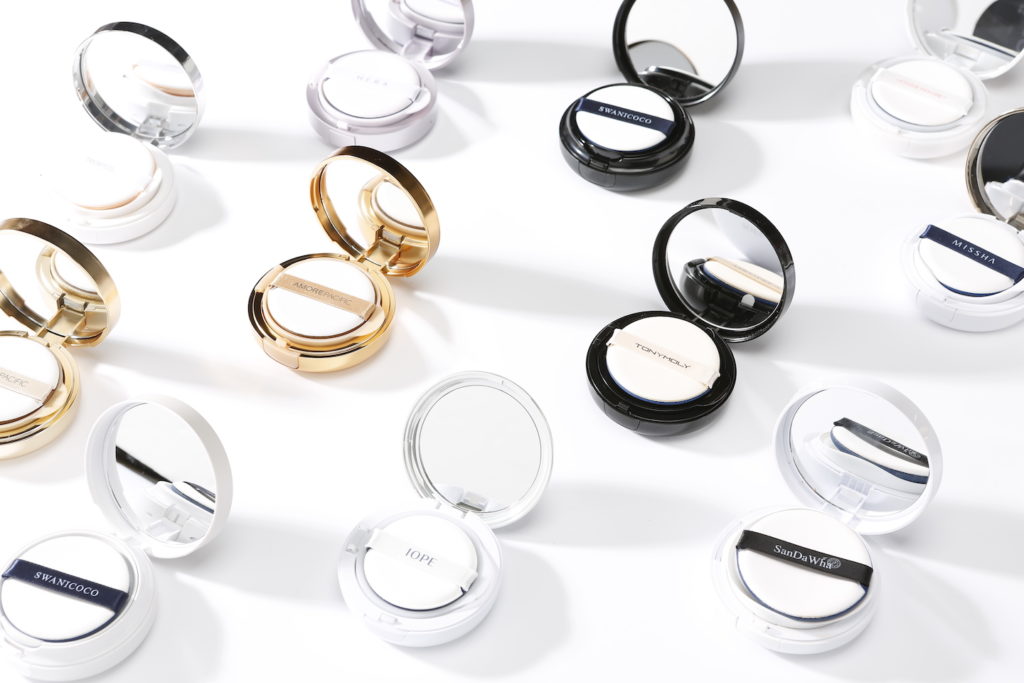 And this philosophy is spreading. It started with BB creams in 2011. Korean women had long been using the "blemish balm," first developed by a German dermatologist in the 1960s for use after facial peels, as a one-step moisturizer-sunscreen-foundation that imparted the perfect amount of gwang or light to the skin. Soon, every American and European beauty brand, from L'Oreal to Estée Lauder, had come out with their own versions, some going so far as to utilizing Korean companies to manufacture their products.
It wasn't long after that every innovation out of South Korea — from sheet masks to lip tints — would instantly become the latest must-have, spurring copycats in all sectors of the industry, whether drugstore or prestige. K-beauty's preeminence was sealed when in 2014, top Korean brand AmorePacific — considered the Estée Lauder of Korea and parent company to a number of well-known beauty brands like Sulwhasoo, Laneige, Innisfree, and Iope — first brought the cushion compact to the U.S. (The cushion compact had been in Korea since 2008 when Iope first launched it.) Not only was this a new category of beauty product — part skincare, part foundation, part sunscreen, all in a portable compact — the high-tech, game-changing cushion compact solidified Korea as the world's leading beauty innovator. Like with the BB cream, everyone rushed to get their own versions on the market, taking the cushion concept beyond foundation and into eyeliner, blush, even lip color.
Today, Korean beauty brands like Laneige, Tony Moly, Dr. Jart+, and Skinfood share shelf space with everyone from Aveeno to Milk Makeup at all-American mainstream retail outlets like Target, Ulta, Sephora, and Urban Outfitters. There are more than 25 standalone The Face Shop boutiques in the U.S., a part of the Korean conglomerate LG's slate of beauty brands, and AmorePacific is making a push to establish its Aritaum stores as the Korean Sephora. In every Asian enclave or Korean supermarket, you're sure to find a whole range of lesser known but no less prestigious Korean beauty brands like The History of Whoo or O HUI. And yet all this is just a drop in the ocean that is K-beauty, with thousands of brands waiting on the wings to tell their story to the world.
And it's not just the individual product innovations that are seeping into Western beauty culture. The single-minded focus on skincare as lifestyle — on a healthy, radiant glow as the basis of beauty (as opposed to a hyper-contoured, strobe-heavy, overly-outlined look) — is influencing the way Western women look at themselves and their notions of beauty. The no-makeup look has been a trend for a number of years now. De rigueur are straight eyebrows favored by Korean women, as opposed to the American standard of super-arched versions of years past. Neutrogena now runs ads espousing the benefits of double cleansing. And sheet masks and skincare are almost as important to prepping models' skin backstage at Fashion Week as the latest smoky eye or lip color.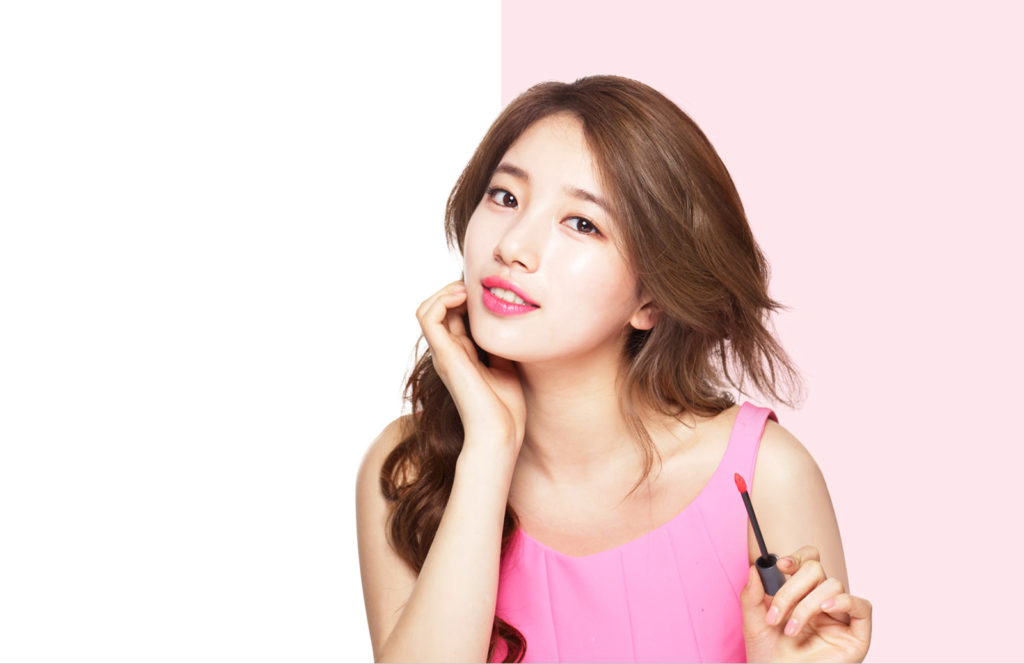 Of course, the rise in K-beauty's influence can't be extracted from the global parallel phenomenon that is K-pop and K-dramas, the latter populated by quick, easy-to-digest and easy-to-love (in more than a dozen languages, apparently) 16-episode series full of beautiful faces, innocent love, and addictive storylines. And with K-pop stars like Suzy and IU unofficially promoting, say, the trendy gradient lip or the V-line face shape, simply by their almost-uniform aesthetic, it's no wonder fans have flocked to Korean beauty products to achieve that same baby-faced ulzzang glow. K-pop, K-dramas, and K-beauty are all a part of the Korean government's global "soft power" diplomacy, which offers financial support to not just the Korean entertainment industry but Korean beauty companies and innovations as well.
All this is only good news for us, the consumer. Thanks to the competition, the technology, the demand of the highly educated Korean consumer (who, by the way, in one of the most wired countries in the world, can collectively make or break a product in a New York minute), K-beauty is only going to get even more effective, even more innovative, perhaps even more affordable than it is now. (After all, where else can you get an essence that has 96% skin-saving snail mucin for less than $20?) Because if you can look like a K-pop star on a drugstore budget, the question becomes: Why wouldn't you K-beauty?
Want to get started? Read about the 5 pillars of K-beauty here and your essential K-beauty skincare kit here.
---
Author: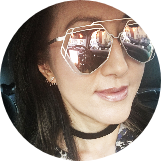 ANNA PARK
She may have started her career as a lawyer, but Anna found her true calling long before that, while poring over the beauty editorials and skincare how-to's in teen magazines. Sure, the ladies at the Estée Lauder counter may have scoffed at her when she asked for an eye cream at the age of 16, but hey, she was just ahead of her time. Today, Anna is a beauty editor, obsessing over skincare ingredients and the Oxford comma. Follow her travels on Instagram at @annanymity.
---
Comments