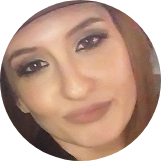 Coco Park
May 30, 2017
---
There was once a time when Korean beauty was all about the "weird" ingredients and strange methods. But in five short years, K-beauty has taken the world by storm and shows no signs of waning. The proof, after all, is in the results.
---
In its early days in North America, Korean beauty was viewed as an underground, almost cult-like movement. Once seen as "exotic" and treated with a disturbing amount of "other-ing" by the general populous, it's great to see it taking a more permanent place in mainstream beauty.
Brought in on the much written about "K-Wave" or "hallyu" Korean cultural wave, K-beauty was at first something only those obsessed with Korean dramas or pop music might know about. Even Korean Americans at first weren't too keen on what they saw as halmoni (or grandma) skincare, which was associated with the hanbang (traditional Korean herbal medicine) bottles of ginseng-scented concoctions typically found in traditional bathrooms all over Korea. It was seen as old school and not very cool. But as usual, granny knows best, and little did they know then, but she was really onto something.
Combining the best of new technologies and thousands of years of knowledge, Korean beauty formulations pack a noticeable punch that the West just couldn't ignore. In less than half a dozen years, Korean beauty has taken the world by storm and shows no signs of waning.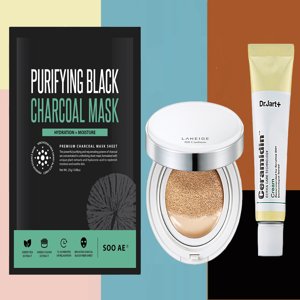 Initially fueled by the perfect, glowing skin of K-drama and K-pop stars, K-beauty's small but rabidly devoted North American fans clamored to find the products these stars used to achieve such perfection. As their popularity and cultural impact grew, something as small as a strategic 10-second product placement in a popular drama could whip up a buying frenzy. Very few stores were accessible to these English-speaking buyers back then, and the ones that did exist suffered from not being able to get the word out to their eagerly awaiting customer base. But once English-language YouTubers and intrepid bloggers — some of the earliest were Skin & Tonics, The Wanderlust Project, and Fanserviced-B [Ed. note: as well as this author's blog The Beauty Wolf] — got a hold of these products, word began to snake its way through the Internet about the amazing new world of K-beauty. The buzz around products containing things such as ferments, snail filtrate, and bee venom was tremendous. And what first began as merely a morbid curiosity for some soon developed into a full-fledged lifestyle and skincare conversion. The proof was in the pudding, and that proof was totally transformed, healthy, glowing skin and a never-ending carousel of dazzling color products.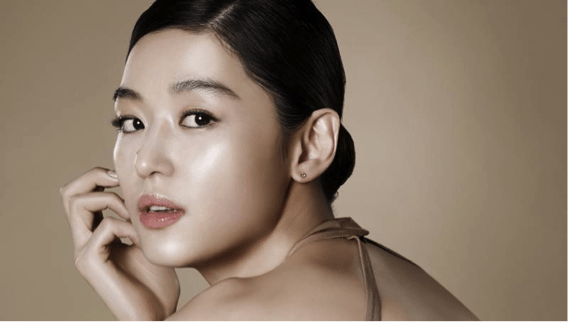 Once the mainstream beauty media caught wind of this phenomenon, hundreds of K-beauty stories flooded the major websites and magazines. Every week, it seemed the outlets were trying to one-up each other and declare their most "bizarre" finds, the weirdest of the weird. K-beauty could have certainly died an undignified death at this point and become just an odd little footnote in the annals of beauty, taking its place alongside tapeworms and arsenic powder. However, unlike tapeworms and poisoned cosmetics, these products were actually beneficial, revolutionary, and made a difference in your skin. You can frame something as negatively as you want, but you can't hide positive results. Once word on the street got out that K-beauty actually worked, there was no getting that cat back into the bag.
From there, major retailers and outlets like Sephora, Target, and Ulta realized that there was something to this, and they began stocking Korean beauty products alongside more typical beauty offerings. Once those nods of approval lent the movement legitimacy in the eyes of the uninitiated, K-beauty began to occupy the same safe space that French beauty has held: just different enough to be exciting but sound enough to experiment with.
What was once hung upon the framework of exoticism and, at its worst, orientalism is now featured in everyday roundup articles alongside offerings from longstanding beauty companies like Chanel and Estée Lauder. Seeing a Korean product in a beauty story is now so normal that I'm a little weirded out when I don't see one. Both the Millennial and the Gen X markets have found their brand niches among the bountiful harvest of Korean products — brands like Too Cool For School, COSRX, Etude House, and Skinfood for the former; Sulwhasoo, The History of Whoo, Missha, and AmorePacific for the latter — as have the budget and luxury shoppers. The fact that there's something there for literally everyone and that the products actually yield desired results lead me to believe that this is a market that isn't going away. Quite the contrary: Korean beauty has secured its place in the mainstream and will continue to flourish.
I, for one, feel so vindicated seeing the narrative switch from "Ha ha, can you believe what those Koreans are putting on their faces?" to "Why isn't my local Sephora carrying my favorite snail cream?"
---
Author: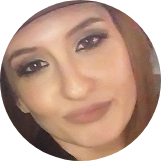 Coco Park
Coco Park is an author, beauty journalist, blogger, podcast host, and all around oddball living in Montreal Quebec with her family. Originally from the southern USA, she worked for several years in the makeup industry as a professional makeup artist and holds a certificate in esthetics. She is a proud member of the Choctaw Nation of Oklahoma. Want to know more? Check her out on the Beauty Beyond Basics podcast, on her blog TheBeautyWolf.com, on Instagram @thebeautywolf, and in her book "Korean Beauty Secrets: A Practical Guide to Cutting-Edge Skincare & Makeup."
---
Comments