Got Milk? Song Joong Ki's Secret for Brighter, Smoother Skin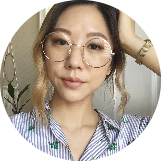 Ruth Kim
Jul 05, 2017
---
No use crying over spilled milk — as long as it's on your face. Try this celebrity-inspired milk skincare method for milky-smooth, radiant skin. (Because, really, who doesn't want Song Joong Ki's complexion?)
---
When it comes to skincare, Korea is the land of milk and honey — and we mean that quite literally. It's no secret that raw ingredients like milk, honey, fruits, vegetables, oils, and other natural products are used for their skin-enhancing perks in nearly every Korean skincare brand. (Skinfood, anyone?) But when you're fresh out of your favorite soothing honey cream or moisturizing coconut oil-infused sheet mask, don't head to the nearest beauty store. Keep the extra bucks in the bank by trying this celebrity-tested, all-natural DIY substitute — it might be the secret ingredient that's missing from your skincare routine.
If your goal this year is brighter, smoother, lit-from-within skin, then pour yourself a glass of milk. Moisturizing, exfoliating, and lightening, the benefits of milk for skin are tried and true. After all, legend has it that milk baths were the secret to Cleopatra's timelessly youthful, radiant, and wrinkle-free skin.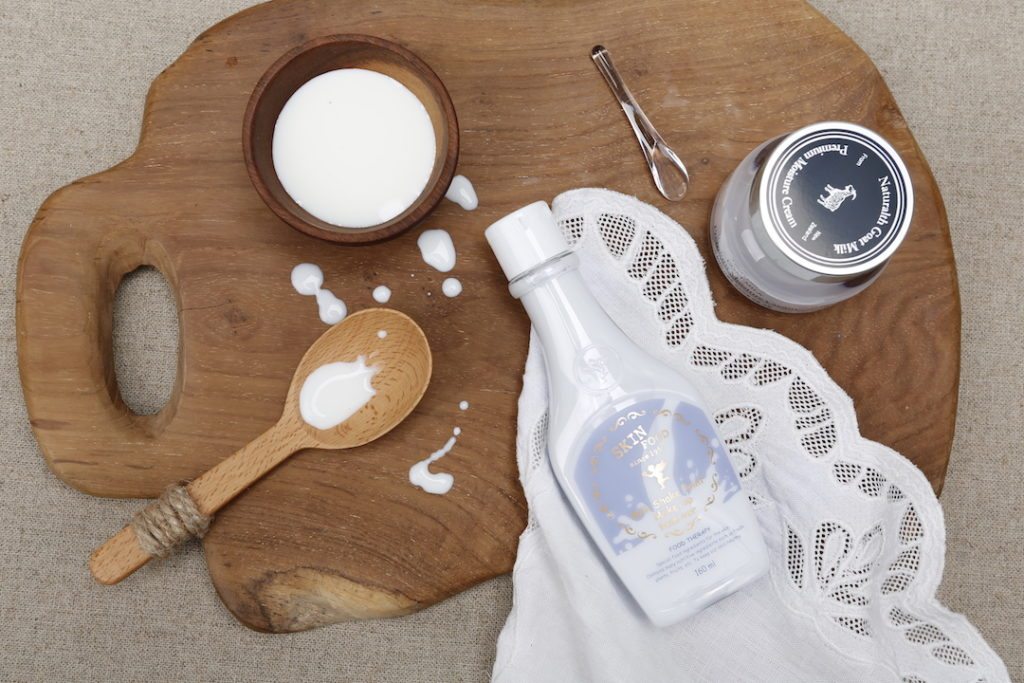 It only takes one glance at modern-day idol Song Joong Ki's flawless and illuminated skin to convince you to join the milk craze. Known for his roles in the hit drama Descendants of the Sun and popular reality game show Running Man, the 31-year-old actor revealed that the secret to his alabaster skin is due in part to one simple step in his routine: cleansing his face every night with milk. The result? A pearly, porcelain complexion. It's no wonder that he's earned the spot as Korea's favorite celebrity to endorse a product, gracing advertisements for companies like Jeju Air, Forencos Cosmetics, and Hite. Just look at this tall glass of milk water.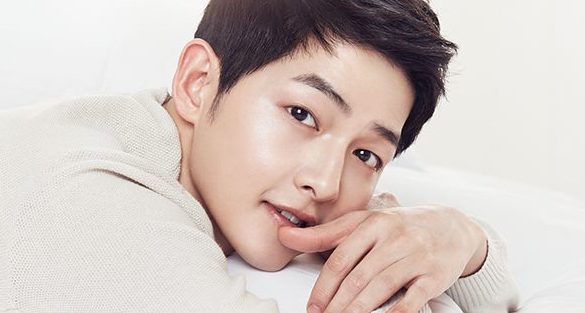 Other celebrities are known to have tried the milk cleansing method, including Song Joong Ki's Descendants of the Sun co-star (and wife) Song Hye Kyo, who boasts equally glowing skin at age 35. Girl group SECRET's Sunhwa creates her own natural face mask by mixing bean powder with milk; and during a hotel stay, model Irene Kim experimented with room service-requested milk, honey, and a few drops of lemon to create a refreshing DIY facial for her travels.
Enough milking — so what's so great about it?
The first source of nutrition for both humans and animals, milk is unsurprisingly chock full of health and beauty perks. Vitamins A and B6, potassium, and biotin help moisturize dry skin and promote new healthy cells; vitamin D, magnesium, selenium (which has antioxidant properties), and lactic acid all work together to keep skin youthful, strengthen elasticity, diminish fine lines, and exfoliate dead skin. For the acne-prone, milk helps gently exfoliate and treat breakouts; on the other end of the spectrum, it draws out sebum and de-gunks clogged pores in oily skin.
Of all these nutrients, we're paying special attention to lactic acid, a popular ingredient in many skincare products. Lactic acid is an alpha hydroxy acid, and don't worry, it's safe for your skin. Naturally derived from foods (like citric acid from lemons and limes), AHAs act like natural exfoliators to target, dissolve, and remove dead skin cells, revealing healthier, brighter, and more radiant skin beneath. With properties to soothe sunburns, moisturize, hydrate, and calm sensitive skin, lactic acid is a multi-tasking powerhouse that gives milk its skin-perfecting abilities.
If you've already tried cow's milk in your skincare routine, take it to the next level with donkey milk. A rising star in Korean beauty products (and topping the list of the strangest sounding ingredients to date), donkey milk has 60 times more Vitamin C than cow's milk, and it's full of fatty acids and ceramides (lipid molecules that form a protective layer on skin to retain moisture) for intensely hydrated results. SeaNtree has a line of donkey milk products, including a sunscreen our editors love.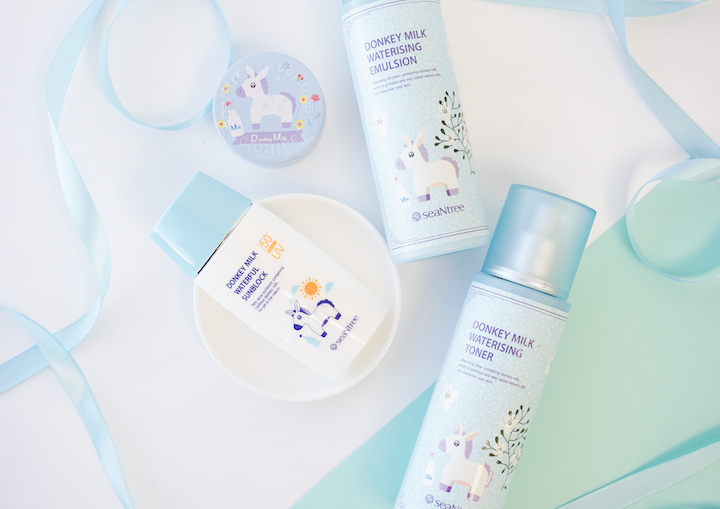 Put milk to the test
Dip a cotton ball into whole milk and gently swab all over a clean face. Following the "oil dissolves oil" rule, the healthy fat in whole milk will help slough away any remaining oil-based impurities like sebum, sunscreen, and makeup, as well as exfoliate and lighten your skin. Rinse off with lukewarm water. Bonus: If you have a bathtub, treat yourself to some "you time" and pour a few cups of milk into a tub of warm water. The luxurious and silky mixture will leave your skin feeling ultra-soft and luminous.
Not into playing with your food? Get the next best thing with milk protein-infused products like the Skinfood Milkshake Point Makeup Remover. Tony Moly even has an entire collection created with goat milk, another lactose liquid rich with ceramides and hyaluronic acid.
Have you ever tried milk skincare with donkey milk, goat milk, or even whole milk? Did it make a difference in your skin? Let us know!
---
Author: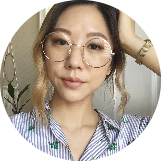 Ruth Kim
Ruth is a 20-something creative with a fixation on black coffee, black boots, and the beautiful black hole that is all things K-beauty. A Southern California native, she loves to share her current skincare favorites and lifestyle inspirations on her Instagram @ruthhlesslyy.
---
Comments