Ask the K-Beauty Squad: How Do You Reapply Sunscreen?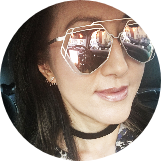 ANNA PARK
Sep 02, 2017
---
Got an issue? Have a quandary? Ask the K-beauty Squad! The beauty of K-beauty is everyone's got a different way of approaching almost everything. There's rarely a right or wrong answer (except, maybe, wearing sunscreen every day), so ask away! Here, the Squad shares how they reapply sunscreen (and yes, the answers are super varied!).
---
There are few skincare topics that inspire more confusion, more debate, more misinformation than sun protection: what to apply, how to apply, how to reapply. The information seems to be all over the place, depending on who you ask. Some say you don't need to reapply mineral sunscreens. Others say you need to reapply even after 15 minutes.
One thing that is not in debate with the K-beauty squad is that we have to apply sunscreen every single day.
So we asked the K-beauty squad how they reapply (if at all) their sun protection. Here's what we said.
QUESTION: How do you reapply sunscreen?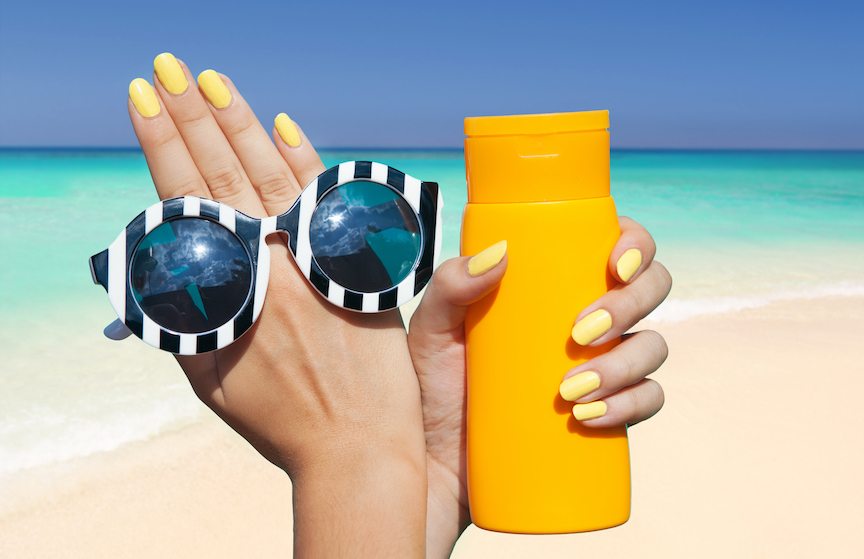 Anna (combination skin, acne-prone & hyperpigmentation)
For me, I wear a face full of makeup anytime I'm not in the house (not skin blessed), so reapplying anything in lotion, cream, or stick form is out of the question. Cushion compacts have changed my life because not only can I reapply sunscreen, I can also touch up my makeup on the go: I've done it in the medina in Marrakech, on a gület in the Turkish Mediterranean, and strolling through ruins of Angkor Wat. My go-to for travel is Sulwhasoo's Perfecting Cushion (any version) — it's hydrating, dewy, and, perhaps most importantly, I can apply it without looking. (Because if you've ever been to Morocco, you know you have to be on donkey cart alert at all times.)
Coco (dry skin, sensitive & reactive)
I'm a spray addict. I've been known to carry two to three aerosol sunscreens with me at all times. One of my joys in life is doing makeup, so I'm almost always wearing it, which is cute but not ideal for reapplication of a sun lotion. Sprays save the day! Aim, spray my face like a beauty queen in Texas spraying her hair, and my makeup and skin are saved!
Sheryll (oily T-zone/normal, acne-prone)
I'm with Coco. I usually wear makeup so I swear by sunscreen sprays. I'm in the sun a lot and my apartment has big windows in both the living room and bedroom so even when I'm indoors working all day I still get a lot of sun exposure. I apply in the morning, reapply before the gym, wash my face after I work out, then apply sunscreen again. I've always wanted to try the cushion sunscreens!
Ruth (combination skin, sensitivity & redness)
I'm just going to come right out with it and admit that I actually never reapply sunscreen. (I'll see myself out.) Honestly, I didn't start wearing sunscreen religiously until maybe two to three years ago in my early 20s, when I finally saw the light and became a K-beauty convert. Up until then, I absolutely hated wearing sunscreen because in my mind, it was synonymous with oil, grease, and unpleasant tackiness. Now, I'll blend about a quarter-sized amount of sunscreen all over my face and neck before foundation, and I check that off as my sunscreen quota for the day. (But clearly, there's room for SPF improvement.) I'm currently alternating between Missha All Around Safe Block Essence Sun Milk SPF50+ PA+++ and Kiehl's UV Defense Sunscreen SPF 50+.
Jude (normal, hyperpigmentation)
I don't really reapply often, either! It's my understanding that with chemical sunscreens, they only really need to be reapplied after about two hours of actual sun exposure (so like, if you go out for 30 minutes then back inside, no need to reapply, but if you go out for 30 minutes, come back in, then go out for another 90, yeah, reapplication time). So I just refuse to stay outside longer than two hours. HAHAHA.
On the rare occasions that I'm out in the sun for longer than that, I just very gently pat the sunscreen over my makeup with my palms, then pat again to kind of blend everything down, and don't let anyone get a close look at my face. (I think mineral sunscreens don't need to be reapplied unless you've physically rubbed or washed it off! But I don't have the best track record with mineral sunscreens.)
Miranda (dry/combo, pores & redness)
Honestly, I'm so bad at reapplying! Because of this, I make sure that the touch-up products I take with me have a high SPF content, so I'm almost forced to reapply. My all-time favorite is The Face Shop's CC Ultra Moist Cushion because not only is it pore-filling with the most beautiful coverage and a whopping 50+ PA+++, it's the highest SPF makeup I have. My fave for no-makeup days is any primer with SPF used alone; it makes reapplication with regular sunscreen a breeze.
How do you reapply sunscreen? We'd love to know how you do it. Share your tips!
Got a burning question for the K-Beauty Squad? Email us at [email protected]!
---
Author: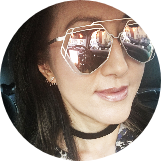 ANNA PARK
She may have started her career as a lawyer, but Anna found her true calling long before that, while poring over the beauty editorials and skincare how-to's in teen magazines. Sure, the ladies at the Estée Lauder counter may have scoffed at her when she asked for an eye cream at the age of 16, but hey, she was just ahead of her time. Today, Anna is a beauty editor, obsessing over skincare ingredients and the Oxford comma. Follow her travels on Instagram at @annanymity.
---
Comments