The 10 Hottest K-Beauty Trends of 2017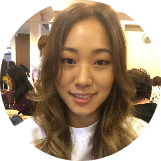 Angela son
Dec 12, 2017
---
The Korean beauty industry is constantly one-upping itself, and this past year was no exception. There was no shortage of innovations, trends, and creativity from brands and fans alike, and our minds were blown. Ahead, a toast to 10 winning K-beauty trends of 2017!
_____________________________________________________________________
Just when you thought K-beauty couldn't get any better, 2017 happened.
Now you know there's more than one way to use your toner and that the monochrome look can also apply to your makeup and not just your outfit, amongst other what? revelations.
It was definitely a memorable year of breakthroughs for K-beauty that no one ought to miss, so ICYMI, here's a recap of some of the motherland's 10 hottest products and trends to hit the States in 2017.
1. Multi-Masking
Way back when, we thought multitasking cleansers, toners, and creams were genius, so we were floored when multi-masking entered the scene. This time-saving trend is multitasking at its finest — a different wash-off mask is used on each facial zone at the same time.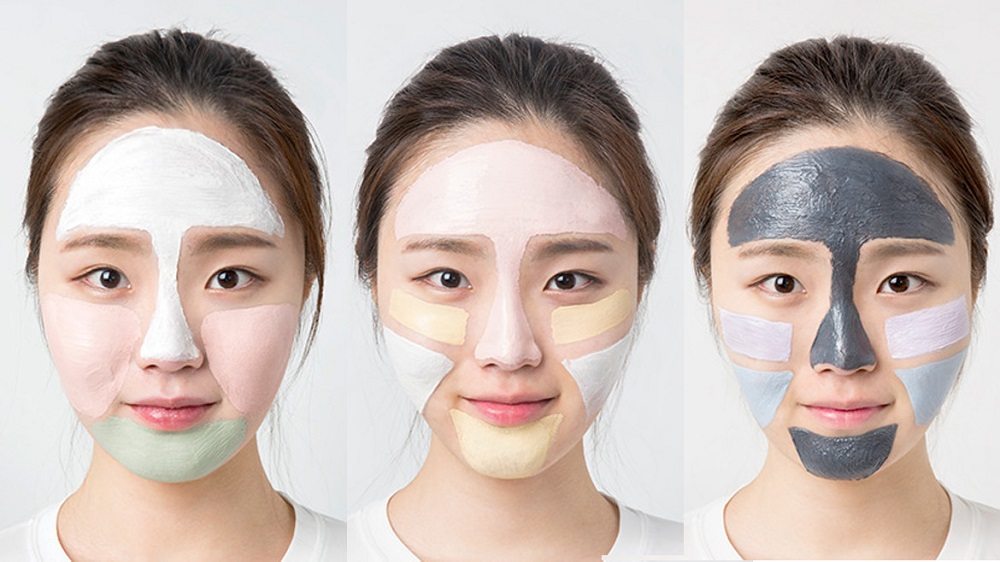 Not only is it pretty Insta-worthy, you can also cater to various skin concerns in one fell swoop. An oily T-zone, dry cheeks, acne-prone chin, and wrinkled forehead … all at once. This newbie concept made us wonder why we ever applied an oil-zapping mask all over our face when only a certain part of our face is oily. Ah, hindsight is 20/20.
Multi-masking has also become an umbrella term for other modes of maximizing mask time, such as layering  under-eye patches and lip masks under a facial sheet mask. It can also refer to the method of using a strategic combo of masks one after the other, such as a clay mask to detox pores, then a splash mask to instantly hydrate skin, followed by a sheet mask just because K-beauty is all about being extra.
2. Pink Monochromatic Makeup
Pink definitely had its moment, or year, of glory in 2017. Yes, there was Millennial pink, but we're talking monochromatic pink — as in practically every K-beauty makeup look this year.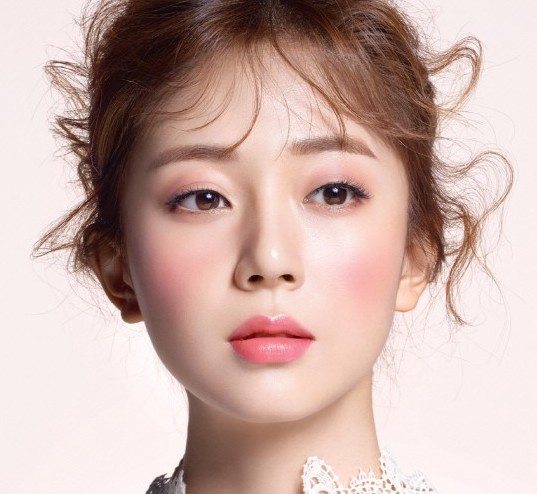 This trend is simple: Keep your eyeshadow, lip color, and blush to one shade of pink — which can partially explain why every Korean celeb, and soon thereafter K-beauty fans all over, were donning some sort of pink on their eyes, lips, and cheeks. The look can even be achieved with just one versatile product, like a lip tint or multitasking paste, to achieve the look.
The trend also caught on like wildfire perhaps because there's a flattering shade of pink for every skin tone and mood, from bubble gum to blush. And monochromatic makeup in the right hue can make you look like a million dollars, even if you only used one wallet-friendly product to score it.
3. 7-Skin Method
This hydrating hack calls for the application of toner (often referred to as "skin" in Korea) — you guessed it — seven times.
Immediately after your cleanse, you drench a cotton pad with a hydrating toner and wipe over your face and neck. Then you pour toner onto the palm of your hand and pat it onto skin … and repeat this step six times. (You can also follow the original way that includes a bonus dead skin removal or a shortened 3- or 4-skin method, as detailed by Coco Park here).
Excessive much? Yes, but so worth it for the radiant results.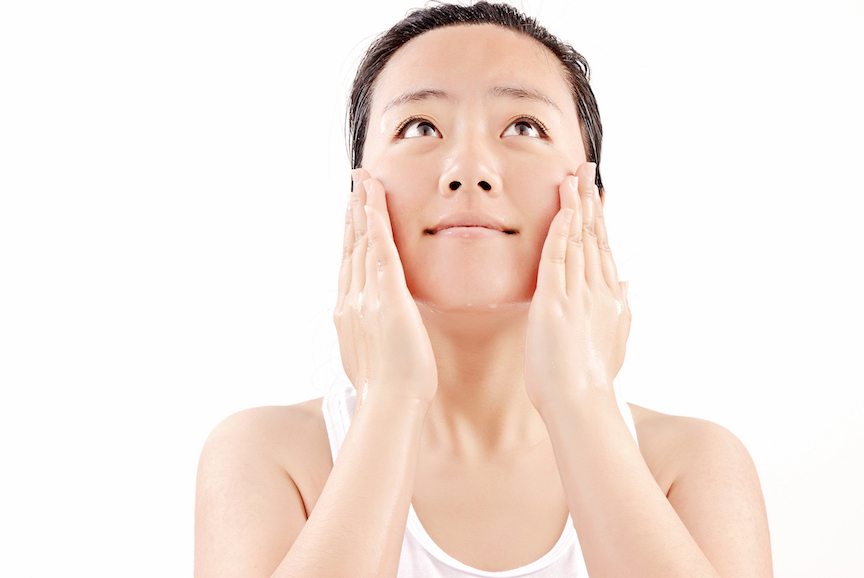 This layering method is believed to increase skin's moisture levels and absorption of product, thanks to lightweight and buildable hydration that doesn't clog up pores or evaporate before penetrating into skin. Think of how a sponge more efficiently soaks up water in slow doses till it's maxed out, rather than when it's flooded with water all at once. Plus, it eliminates the need for thick and heavy creams, allowing skin's natural oils to work their magic and leave you (and a ton of beauty bloggers, apparently) with bouncy, glowy skin.
Some tips: Each layer should be applied when skin is still slightly damp with toner from the previous step. Make sure not to go overboard with the amount of toner you use, as too much can prevent effective absorption. Also, avoid toners with alcohol or AHA/BHA for the 7-Skin Method, as this can dry out or irritate skin. If you wish, you can follow up with moisturizer or cream depending on how dry your skin or environment is.
4. 14 New Cushion Shades by Innisfree
Innisfree changed the K-beauty cushion game with the release of their Matte Full Cover Cushion and Aqua Fit Cushion in a whopping 14 new shades. This is beautiful breaking news, as Korean brands have usually offered less than a handful of shades ranging from ivory to beige.
Innisfree, taking note of the increasingly global nature of the K-beauty community and likely to be relevant with the demographic of its first brick-and-mortar store in NYC as well as its U.S. e-commerce site, developed 14 shades exclusive to the States that can complement a gamut of skin tones, from Cool Ivory to Chocolate in either matte or dewy finishes. Now, a way wider reach of K-beauty fans can actually use the very thing K-beauty is known for — cushion compacts.
Perk alert: There are endless packaging designs shoppers can choose from to really make the cushion their own, from the inside out.
We couldn't be happier that one of our fave K-beauty brands has pioneered the way for super inclusive shades in the K-beauty world. Now we're hoping others will follow suit!
5. The Rise of Beauty Instagrammers
Above all, 2017 was the year of major inspo. Splashed all over our feeds were makeup tutorials, skincare reviews, beauty hauls, unboxings, and #GRWM content generated by beauty bloggers and a new crop of social media influencers — the K-beauty Instagrammers.
K-beauty Instagrammers use Instagram as their sole platform to share their reviews, how-to's, and other beauty-related photos, videos, and live feeds. The most noteworthy influencers boast thousands of followers and counting, all without the help of a blog or YouTube channel.
They may not be professional makeup artists or estheticians, but people love their honest reviews, real photos, and unedited videos. Just a few to watch:
@BEAUTY_UNPLUGGED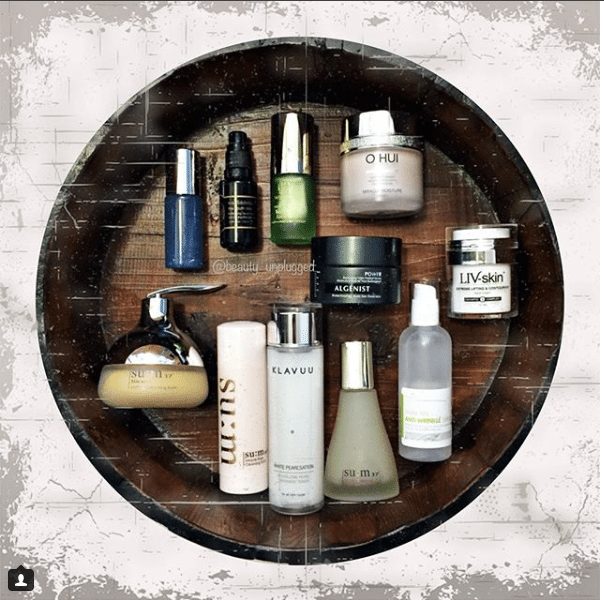 12.2K people follow this page for informative yet succinct reviews on K-beauty products, all fit nicely into the post caption. Quick, easy, and to the point.
@FUCKYEAHKOREANCOSMETICS
This page is overflowing with booze and beauty … because masking and wining is definitely a thing now. 14.3K followers check in for advice on morning routines, travel kit ideas, and product reviews. Oh, and some laughs.
@SYLOFT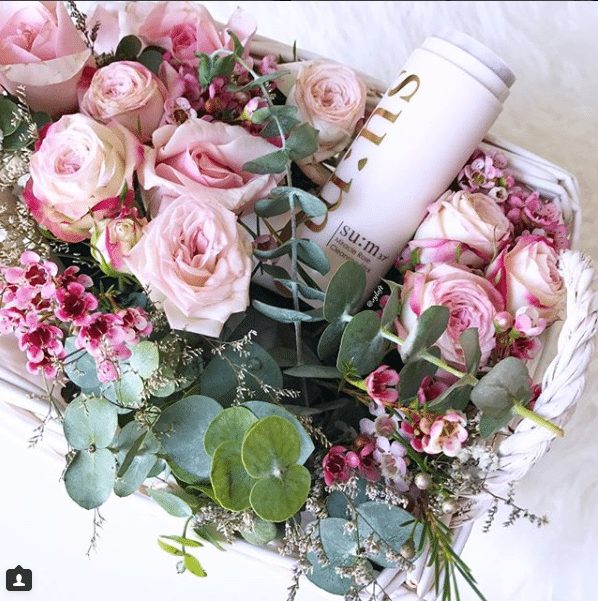 Pretty flat lays, skincare and makeup reviews, sale alerts, and travel pics are just some of the things Sylvia shares on her Instagram account of 27.7K followers.
6. Toner Wash Method
If you're looking for more ways to speed through your toner or just happen to have tons on hand, look no further than the Toner Wash Method.
As the name suggests, this trend is all about cleansing your face with toner (obviously, a toner that suits your skin type and addresses your skin concern). It gained some traction after a redditor posted about it in the Asian Beauty subreddit. Watch how beauty Instagrammer pdxbeautiful does it:
To create the toner wash, mix about 1 part toner to 9 parts water in a bowl. During the final rinse of your daily cleanse, wash your face and neck with the toner cocktail, then pat to dry. You can also just pour some toner into the palm of your hands and mix with water. This splurge of a beauty trick went viral, as reviewers raved of it healing acne, reducing excess sebum, and hydrating dry skin.
7. MLBB
This little acronym (which stands for "My Lips But Better," in case you've been living in a cave) took social media by storm, to say the least. This trend is all about enhancing your own lips — its natural size, shape, and shade — with the perfect cosmetic color that closely matches the hue your mama gave you.
Done right, MLBB lipstick, lip stain, lip tint, or what have you, can amp up your everyday look and also be the ideal subtle sidekick to your dramatic going-out getup.
The trick is to choose a product with texture that's barely there (think liquid lips or tints) and a color that flushes your pout in a hue that looks like it could be all yours. Finding The One could be a process of trial and error. Some advise picking a color closest to your inner lip. Others say to swatch your cheeks or (duh) just try it on your lips. When you think you've dwindled down the choices, pop the obvious question: Do my lips look like my lips but better?
8. Exfoliating Pads
Swipe, rinse, and your skin is good as new. That's the idea behind the genius exfoliating pads that, while not brand new this year, rose to cult status in 2017.
This past year in particular, these little guys swept us off our feet with their innovative designs and formulas that packed an extra punch. Most of these pads aim to deliver both chemical and physical exfoliation, while, of course, also offering bonus nourishing, brightening, or acne-fighting benefits.
You use one after your normal cleanse and before toner as an additional (but totally worthwhile) step to whisk away rough, dead skin cells and clear up clogged pores. This stimulates cellular renewal and reveals softer skin and a brighter complexion. Sounds a bit too easy to be true, but the proof is in the reviews.
But not all are created equal, and Neogen's Bio Peel Gauze Peeling pads took the cake this year with their wine, green tea, and lemon varieties, each specialized for a specific skin concern. These in particular are double-sided, so you slip your fingers into the insert and exfoliate with the thready side over your face and neck to unclog pores and slough off dead skin. Then you flip the pad over to the soft, embossed side and swipe off any residue so skin is left looking and feeling super soft and supple.
9. Etude House Dear Darling Water Gel Tints
Korea's always been known for its innovative and lust-worthy packaging, and this year it's outdone itself. Capitalizing on our obsession for popsicle-stained pouts that started with gradient lips and evolved into the blurred inner lips, Etude House launched its ridiculously cute, limited edition Dear Darling Water Gel Tint collection early September.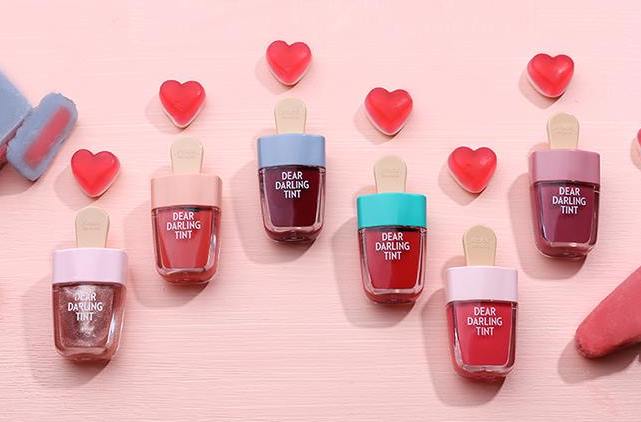 Since then, the six summery shades have sold out multiple times, despite not-so-rave reviews about their poor staying power and sticky texture.
Why? TBH, the packaging is just … we can't. It's tempting to buy one in every color, even if we're not the glitter-mouth type (color Jewel Red is very sparkly).
Not only that, K-beauty fans understand what the term "water gel tint" means. Water-based tints are not known for their longevity but are more suitable for, well, the popsicle-stained look. And the gel formula leaves lips looking more dewy, like you just licked ice cream. And since that's the trend Korea is currently obsessing over, these darling little tints do the job. Really cutely. Did we mention the packaging?
10. Natural & Cruelty-Free
K-beauty has always been about raising the bar on skincare ingredients, even at the risk of appearing slightly bizarre. (Horse oil, anyone?) This past year, we saw a push towards more natural, organic, and even toxin-free ingredients, as skincare education for Korean shoppers grew increasingly accessible.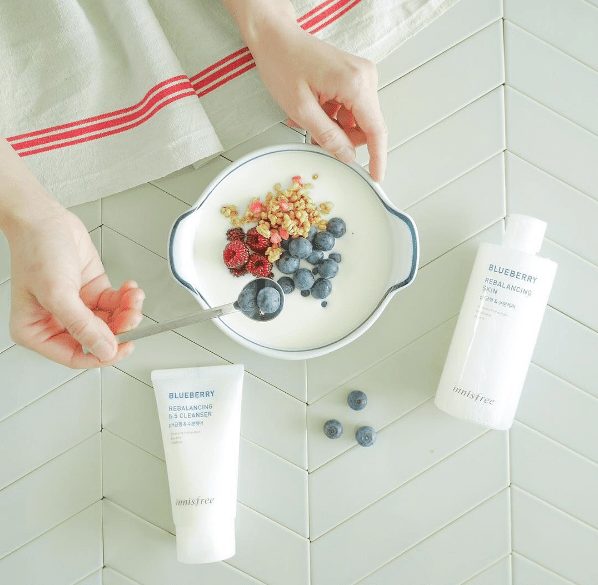 This is due in large part to cosmetics analysis apps like HwaHae, where licensed beauty experts and users alike have access to a database of more than 2.8 million ingredients. With unprecedented public knowledge and an easy platform, app users dissect popular products and share honest reviews like never before.
These kinds of forums have challenged brands to step it up with natural, safe, yet effective ingredients. Furthermore, the South Korean government has taken steps to ensure that all animal testing of cosmetics cease by 2018. Beloved brands like Innisfree, Klairs, and SanDaWha have been especially gaining loyal fans the past year, thanks to their commitment to eco-friendly ingredients and products.
Did any of these K-beauty trends change the way you do your makeup, care for your skin, or get your beauty info? Are there any other trends that hit you in a big way in 2017?
---
Author: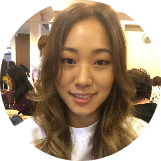 Angela son
---
Comments