Finally! A Viral Makeup Brand You Can Wear Every Day: Romand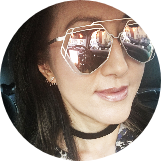 ANNA PARK
May 29, 2017
---
Sure, holographic cheekbones, overstuffed lips, and unicorn-inspired anything are great — for social media and cosplay. But for everyday? Let the hyper-pretty, totally wearable makeup of Romand inspire you (without the need to sacrifice your Instagram feed).
____________________________________________________________________
In a world of Kylie Lip Kits, holographic unicorn beauty, and Pat McGrath Skin Fetish highlighters (worth buying just for the sequin-filled packaging if not the alien-like sheen you'll never wear before 10 pm), it's hard for pretty, natural makeup to create any buzz in the beauty-sphere. And yet just one month after its launch last year, makeup brand Romand did just that, going viral in beauty-obsessed Korea, beating juggernauts Pony Effect and 3CE in online searches.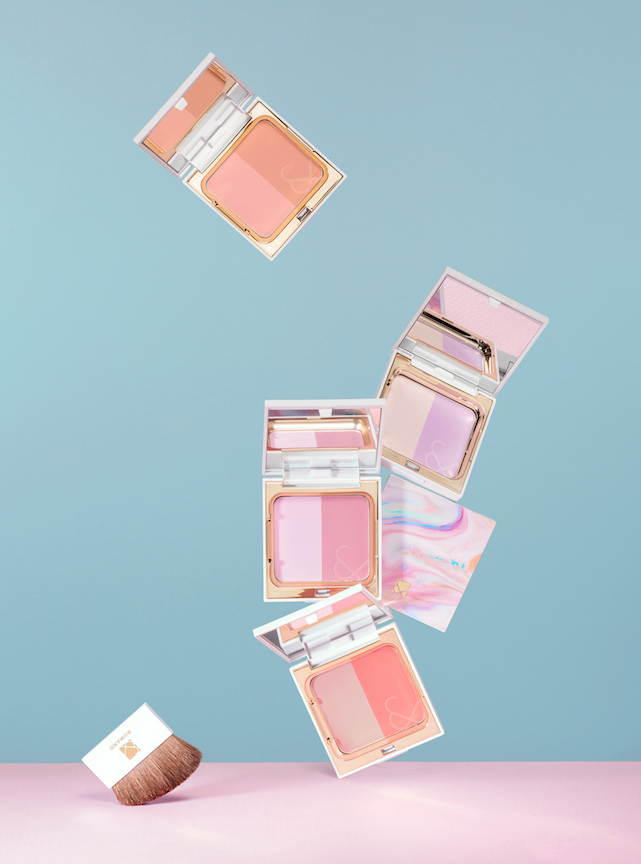 And it's no wonder. Because when your before-and-after looks something like this, you pay attention: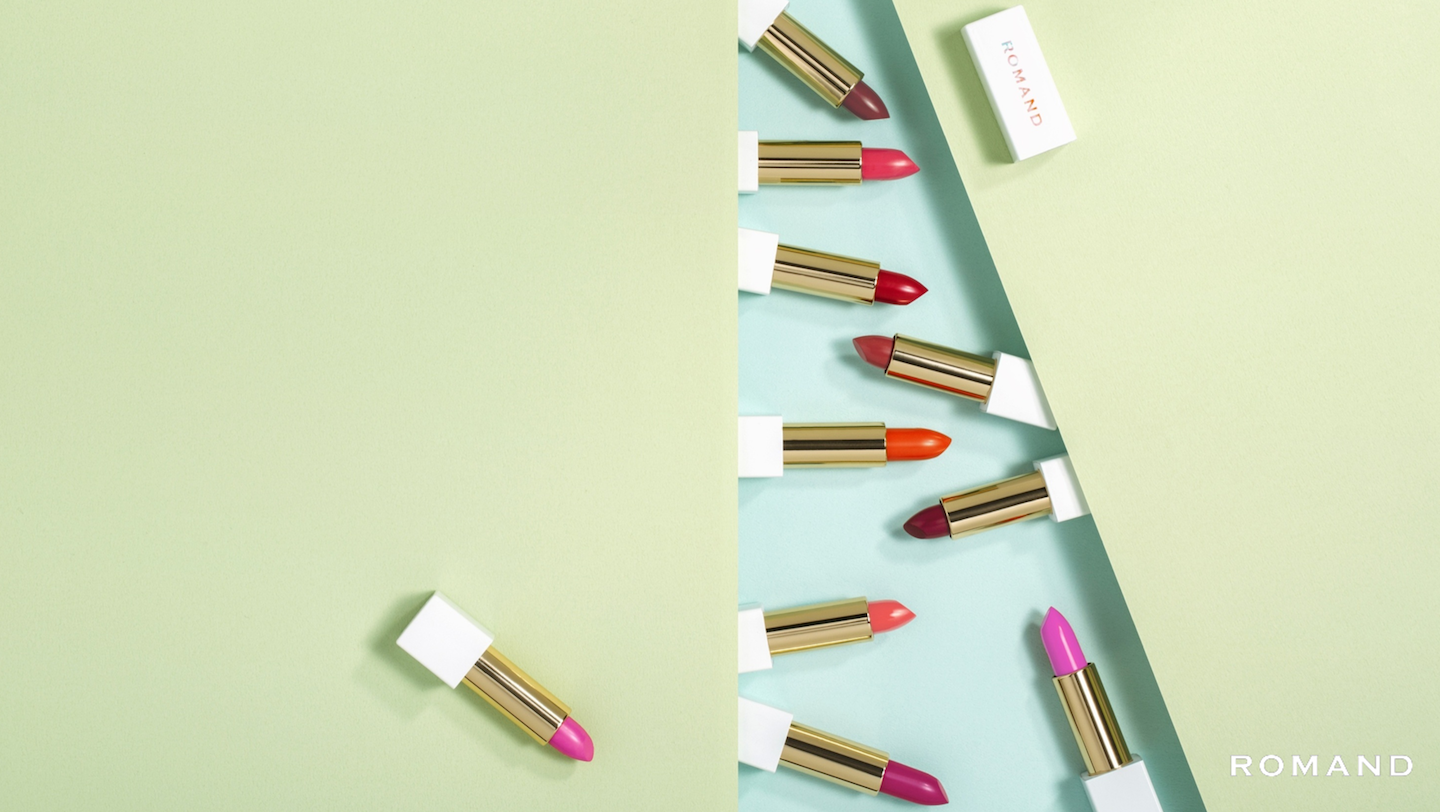 This is the magic of Saerom Min, the creator of Romand, also known as Gaeko of the popular beauty blog Gaeko's Open Studio. It's a chameleon-like transformation: Her eyes look brighter, her nose a bit shorter and more pert, her face smaller, more lifted. In a society where looks are a nationwide obsession — and cosmetic surgery no small part of that — it's Min's willingness to bare it all and show women how to make the most of their features that has inspired fans around the world to embrace their own unique look. Her favorite kind of comment on her SNS feeds? "I grew to like my face in the mirror after you."
Yes, Min's an "influencer" (as in, 105k on Instagram), but she's got some serious credentials as well. With a degree in Western visual art from Korea's Inha University, Min is also a national certified colorist, an author of two bestselling beauty books, and a frequent lecturer on personal color and makeup. Oh, did I mention that she was the #4 beauty blog on Naver in 2015? (Think of Naver as Korea's Google.) All by the ripe old age of 27. Can we say #girlboss? #careergoals?
So when Romand approached Min a couple years back about starting her own makeup line, she knew it was the right fit. A combination of SaeROM and "and" (as in communication and collaboration, two linchpins of the brand), Romand launched last year with Instagram-worthy packaging and makeup colors perfect for every look you could possibly want in a week.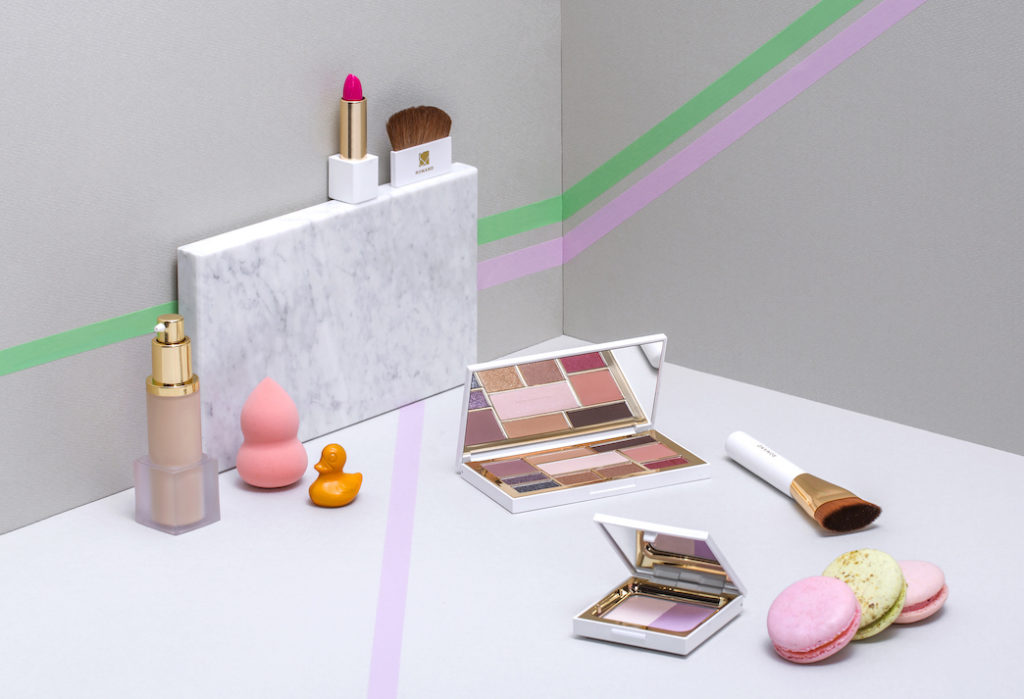 "We tested a huge number of products in a variety of ways," says Min, who recruited fellow makeup aficionados and even her mom as guinea pigs. "I intentionally went to see a sad movie to cry or to the gym to sweat it out; I even drank alcohol to see if the foundation would hide flushed skin."
The well-curated collection includes two eye palettes of 10 shades each, 10 matte lipsticks, four duo-shade blushes, four foundations, a foundation brush with dense wool bristles (that feel like heaven on the skin, by the way), and a blending puff, all in the trendiest colors and textures, but with a certain standard of quality that feels more Bobbi Brown or M.A.C than Etude House. The foundation feels super lightweight and yet it covers impressively and lasts all day. The foolproof eyeshadow palette offers mix-and-match colors (each shade sized according to frequency of use) that you can use not just on the eyes but also as your brow color and even blush. The matte lipsticks are highly pigmented and can be applied straight from the tube for intense color or patted on with your fingers for a softer flush. (They're hydrating, too — check out Min's tip below for using one of the shades as a dark circle concealer!)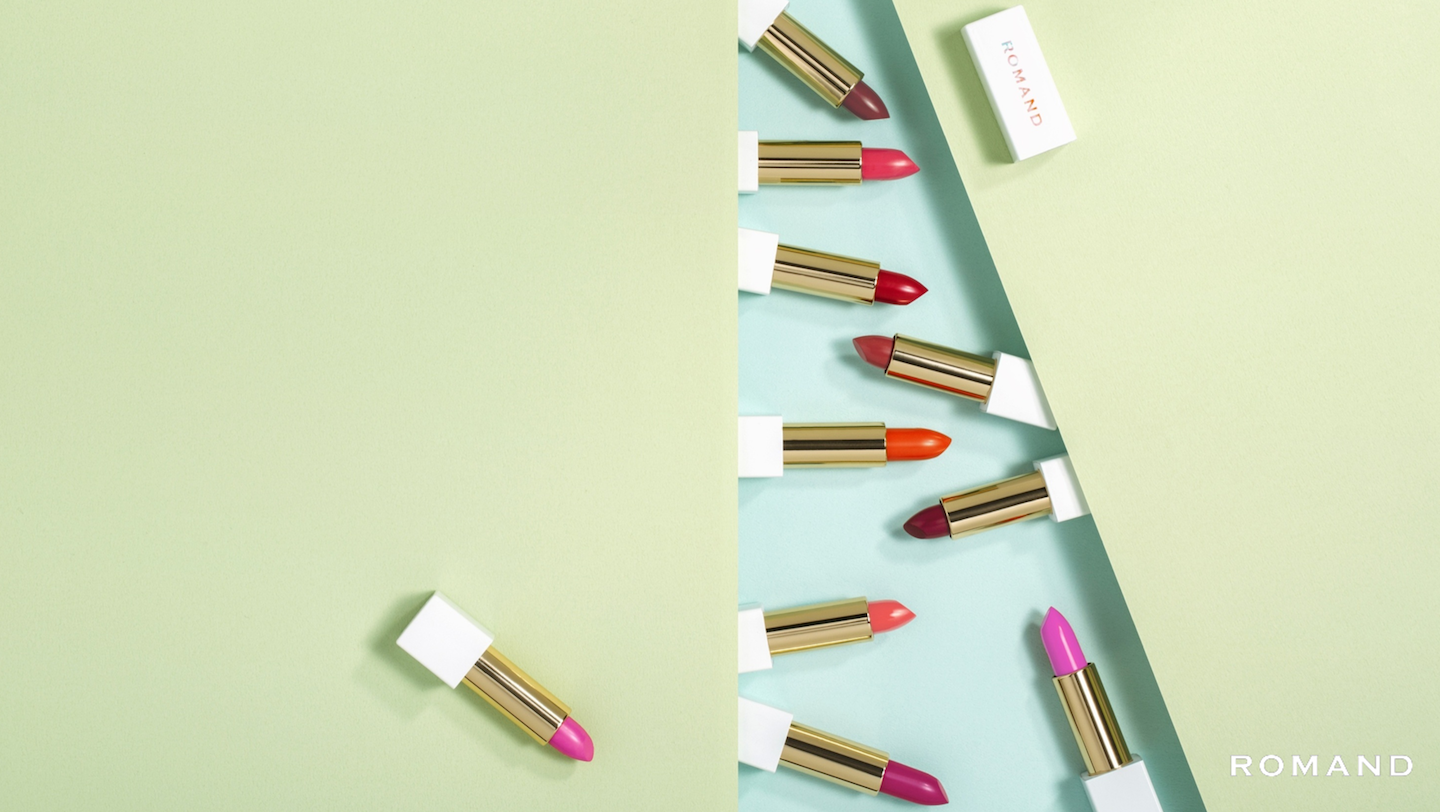 Of course, as a viral brand, one can never underestimate the importance of a gorgeous presentation, and this is where Romand shines. Pastel marbleized palettes and clean, glossy white tubes are just begging to be photographed for Instagram. Magnetic closures offer a satisfying click à la Giorgio Armani Beauty or Marc Jacobs. And the products feel substantial and weighty, its gold logo and trim adding a glamorous, sophisticated feel. All this while offering color options that are approachable for the makeup newbie and still creative enough to keep it fun for the more adventurous. (And of course, this is still K-beauty, after all, which means prices range from $3.50 to $44, far below their Western counterparts.)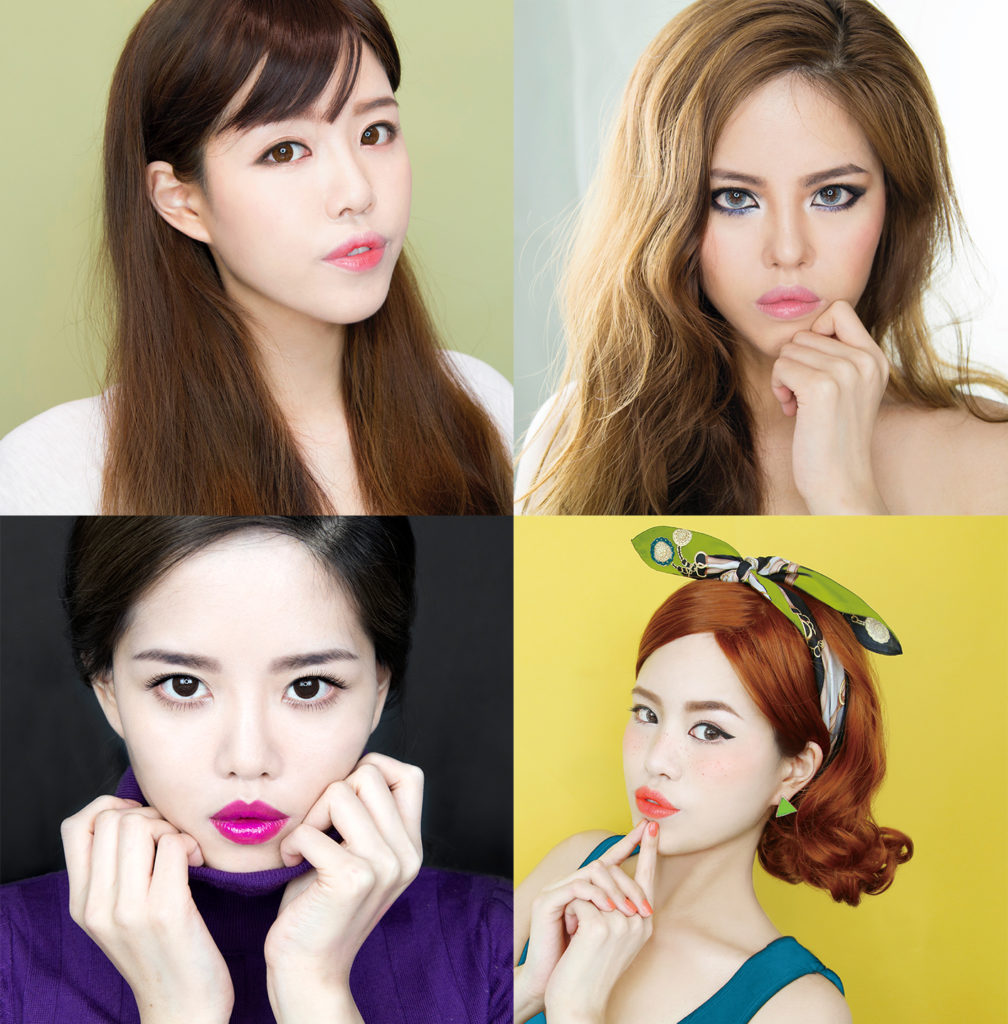 But perhaps what puts Romand over the top are Min's makeup tutorials: the mesmerizing way she treats her face, like a fine canvas, utilizing the lightest touch and a layering technique that feels more like you're watching a master painter at work. Min — whose makeup routine is admittedly far from simple and is considered "heavy" by Korean standards — says she enjoys the entire process of transforming herself into who she considers she really is. It's almost like she finds it cathartic or relaxing, and it's contagious. After watching her videos, it's hard not to have a fresh perspective on your own makeup routine, to actually approach your face like a work of art, to slow down, to revel in the gradual transformation.
Need more inspiration? Check out more of Min's Romand looks for the freshest, prettiest makeup you'll want to wear every day. (Get her days of the week makeup kits here — and keep scrolling down for her lipstick as concealer trick!)
Romand Monday and Tuesday looks: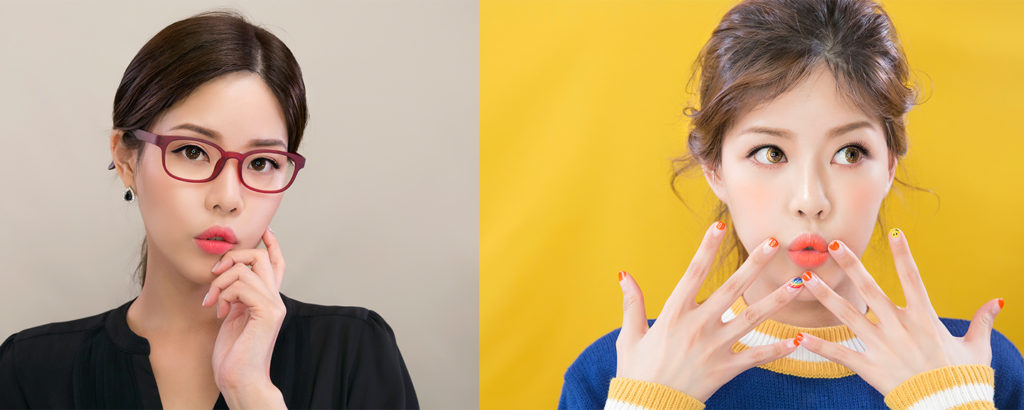 Romand Wednesday look: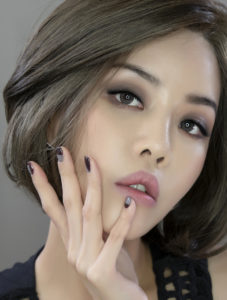 Romand Thursday and Friday looks: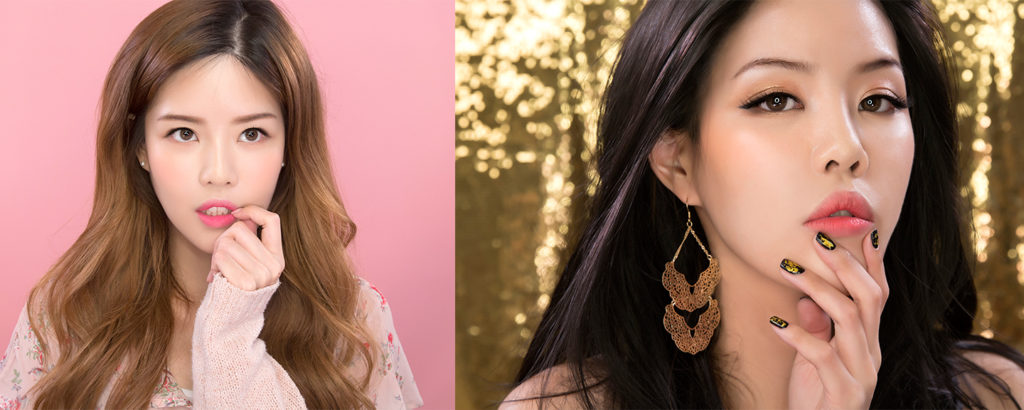 How to use lipstick to cover bluish dark circles
Apply 2-3 swipes of Romand Matt Lipstick in #Awesome (or any light coral lipstick) on the back of your hand.
Using your fingertip, dab the color on your dark circles, extending out a bit beyond the discoloration.
Dab foundation on top of the color.
Wet your Romand Pro Blending Puff and dab on top to blend.
Which one's your favorite Romand look by Saerom Min?
---
Author: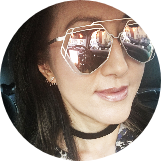 ANNA PARK
She may have started her career as a lawyer, but Anna found her true calling long before that, while poring over the beauty editorials and skincare how-to's in teen magazines. Sure, the ladies at the Estée Lauder counter may have scoffed at her when she asked for an eye cream at the age of 16, but hey, she was just ahead of her time. Today, Anna is a beauty editor, obsessing over skincare ingredients and the Oxford comma. Follow her travels on Instagram at @annanymity.
---
Comments